Santa Fe home buyers and home gawkers alike have sky-high expectations when it comes to the desire for architectural detail and an enviable location — especially above a certain price point. The "perfect" home often needs to combine impeccable and breathtaking attributes in order to satisfy today's buyers.
Realistically, compromises are usually necessary, at the very least with regard to more practical desires, such as ample parking or storage. But not so, in this case.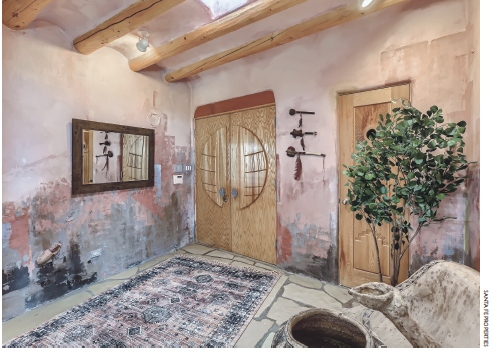 As a proud and confirmed home gawker, I was reassuringly wowed upon approaching 1813 Camino de Cruz Blanca. The home is snugged up against a who's who of Eastside peaks — from Sun and Moon to Atalaya and Picacho — and boasts dazzling views in every direction.