Sitting in the office of his recently opened Artes de Cuba art gallery on Lena Street, Stuart Ashman shares a short video of one of his Sicilian miniature donkeys dunking a blue Jolly ball in a water trough.
"Did you see the part where he dropped it in the water?" he asks with a smile.
A self-proclaimed "gentleman farmer," Ashman boasts about his father-son donkey duo as if they were his children. He explains that this particular breed of burro is also referred to as a Jerusalem Donkey because of the markings on its back in the shape of a cross.
"The legend is that when Christ was crucified, the shadow of the cross fell on their backs," he explains.
The donkeys, Luigi and Benito, share the near-full-acre property with 11 chickens and the family dog, Rio, who Ashman and his wife lovingly refer to as a labra-mutt.
The rural setting of Ashman's home, a former schoolhouse with land that backs up to hundreds of acres of wilderness owned by the Bishop's Lodge Auberge Resorts Collection, allows him to unwind from managing artists and wooing collectors. Shoveling manure twice a day helps keep him grounded and at ease.
"Well," he laughs," some guys play golf."
The former head of the International Folk Art Market (IFAM), now gallerist, also relaxes by fiddling around with one of his many guitars. He owns a hand-made Mexican 12-string guitar, Cuban Tres, Larrivée, 1930s Ukulele and a Goya, which he said is the same style guitar that Julie Andrews played in the film The Sound of Music.
"I thought to bring one down to doodle with in the gallery," the amateur performer, who at times played with Victor Alvarez' Cuban street music band Savor, said. But for now, it seems establishing the only known gallery in the country that solely features contemporary Cuban art does not permit for much free time.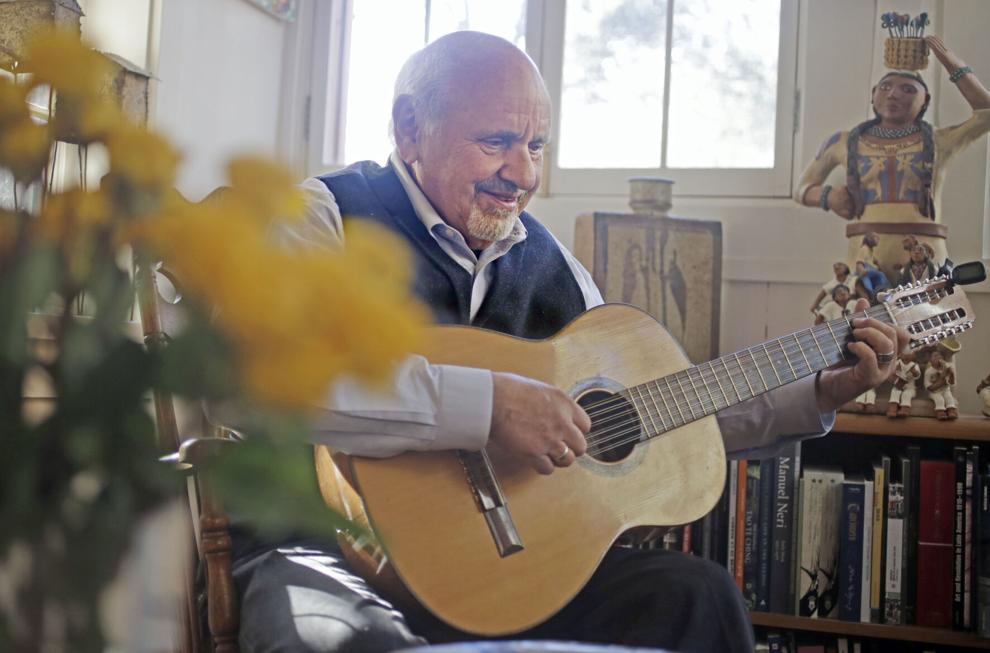 "I can't stop thinking about what we need to do [at the gallery]. It's like an art project in itself."
His goal is to give the gallery both a local and national presence. And if anyone can do that, it's Ashman. Well-versed in the art world, Ashman was instrumental in setting up IFAM and has held several high-ranking positions in the arts and government, including Cabinet Secretary for the Department of Cultural Affairs under Governor Bill Richardson.
It was during this time that the idea for the exclusively Cuban gallery began to percolate. Ashman coordinated a show of 100 works by 40 Latin American artists at the Hispanic Cultural Center in Albuquerque and it got him thinking.
"Most people don't know the depth and complexity of Cuban art," he says. "Some of the artists are political, some spiritual, some simply aesthetic, and others humorous."
Ashman's ambition is to introduce these artists to collectors and anyone with an interest to learn. With his extensive knowledge of Cuban art, combined with his growing up in the formerly Castro-run island 200-plus miles south of Miami, Ashman is in his comfort zone as a Cuban arts gallerist.
"We strive to make discoveries and opportunities for young Cuban artists," he says.
If his history of promoting international artists is indicative of where Ashman's new gallery and its artists are going, we can expect exciting things from Artes de Cuba gallery — namely, rising stars and a wider awareness of established Cuban artists.
Until then, you can find Ashman feeding and strumming at home on his few-and-far-between days off.