A smaller-than-normal crowd — due to rising rates of coronavirus cases in the state and increased precautions to prevent the spread of COVID-19 — cheered late Friday night as Old Man Gloom was vanquished once again during the 97th burning of Zozobra at Fort Marcy park.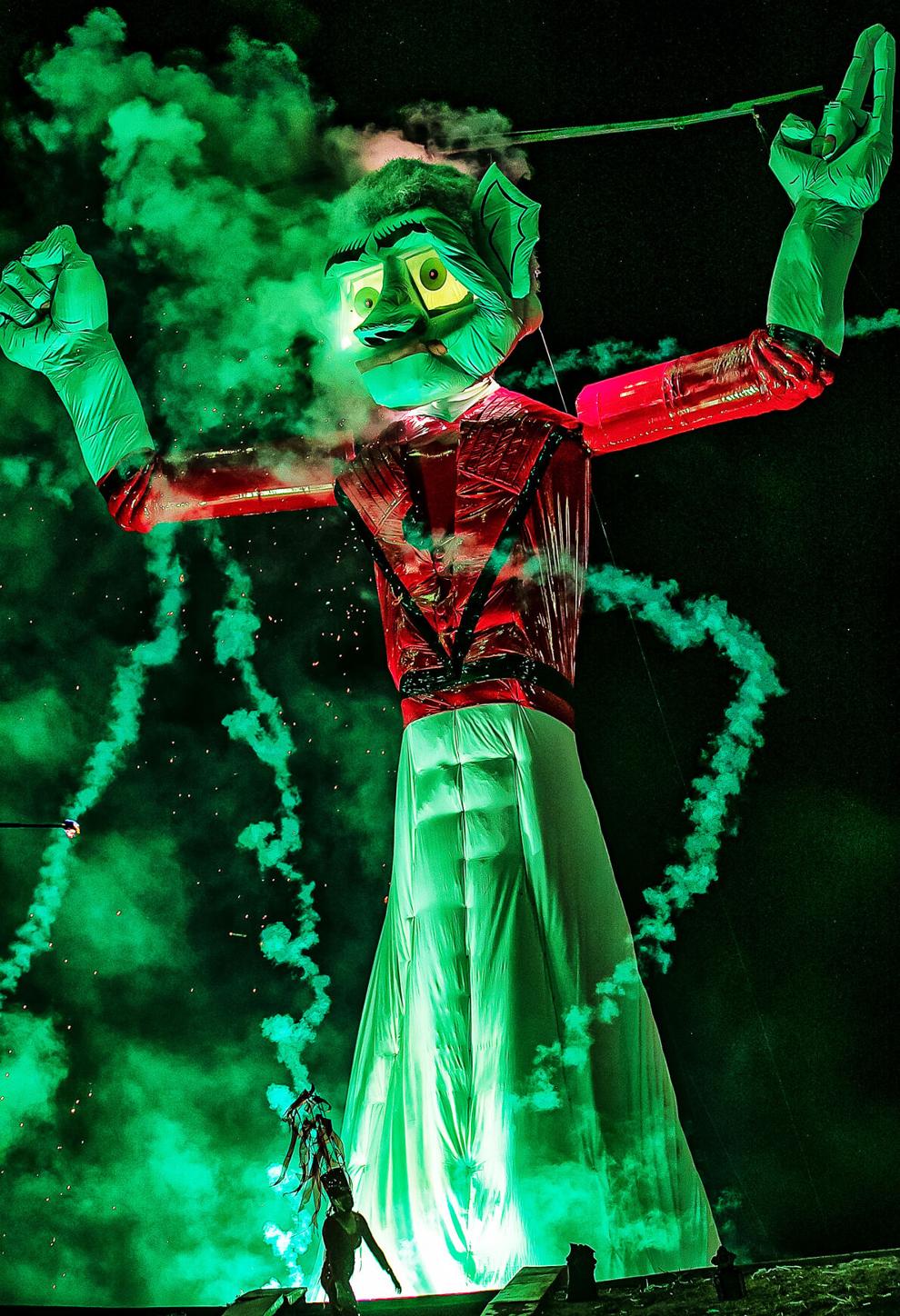 The weather resisted the temptation to drench the long-standing celebration, quelling fears that the in-person event, following a fully virtual burning in 2020, would be a wet one.
But the weather played ball at Fort Marcy Ballpark.
Following a festive 1980s-themed celebration that included live music, food and a performance featuring zombies and Ghostbusters, revelers watched as the massive marionette erupted in a spectacle of flames and fireworks, burning away the ills of the past year.
"Our community loves Zozobra. I mean, look at this," event organizer Ray Sandoval said while pointing to a packed outfield at the ballpark.
As part of a 10-year tribute to the decades leading up to the tradition's 100th celebration in 2024, the event was all about the 1980s. Revelers boogied to '80s music, and some members of the crowd dressed up as their favorite musicians and figures from the decade.
Even Old Man Gloom got in on the fun, towering over the crowd in his best Michael Jackson Thriller jacket before tumbling to the ground in a spectacle of flames and fireworks.
Zozobra's ultimate demise to chants of "Burn him" was one of the only normal aspects of this year's event.
Due to a spike in coronavirus cases amid spread of the highly contagious delta variant, the Kiwanis Club of Santa Fe, which puts on the annual show, made a decision to limit ticket sales to 10,000. With kids included, the organization estimated it would have about 13,500 attendees. That compares with crowds estimated at more than 60,000 in recent pre-pandemic years.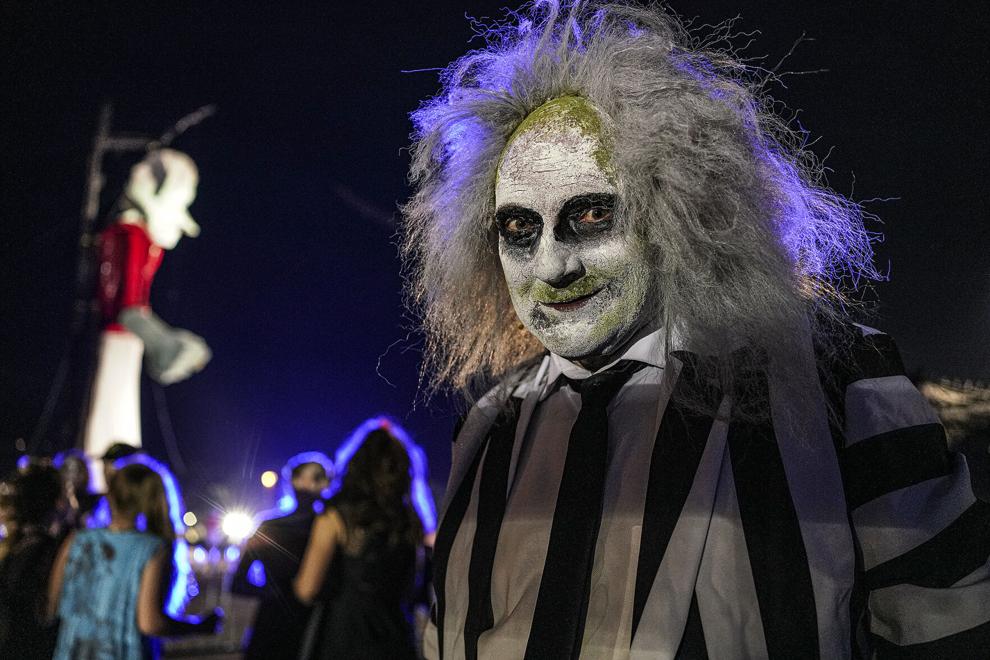 Kids under 10 were allowed in free.
Attendees and vendors also were asked to provide proof of vaccination or a negative coronavirus test from within three days of the event.
Sandoval said there wasn't any substantial pushback on the policy, but the Kiwanis Club did have to issue about 60 refunds to people who either were concerned about the surging COVID-19 rates or asked for refunds for political reasons.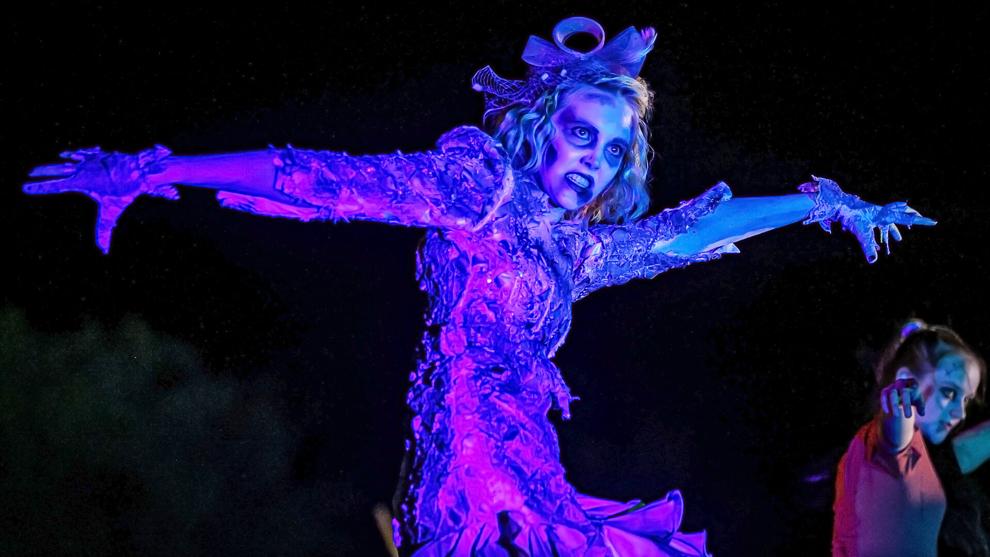 He said he wouldn't call Friday night's burning a success until the organization made sure the event did not lead to a spike in positive tests.
"We hope we did the right things. We hope we did the right things by the science," Sandoval said. "But we need to be open to make sure we are not patting ourselves on the back tonight."
Still, the event was far more in line with the traditional affair than last year, when it was forced to go fully virtual.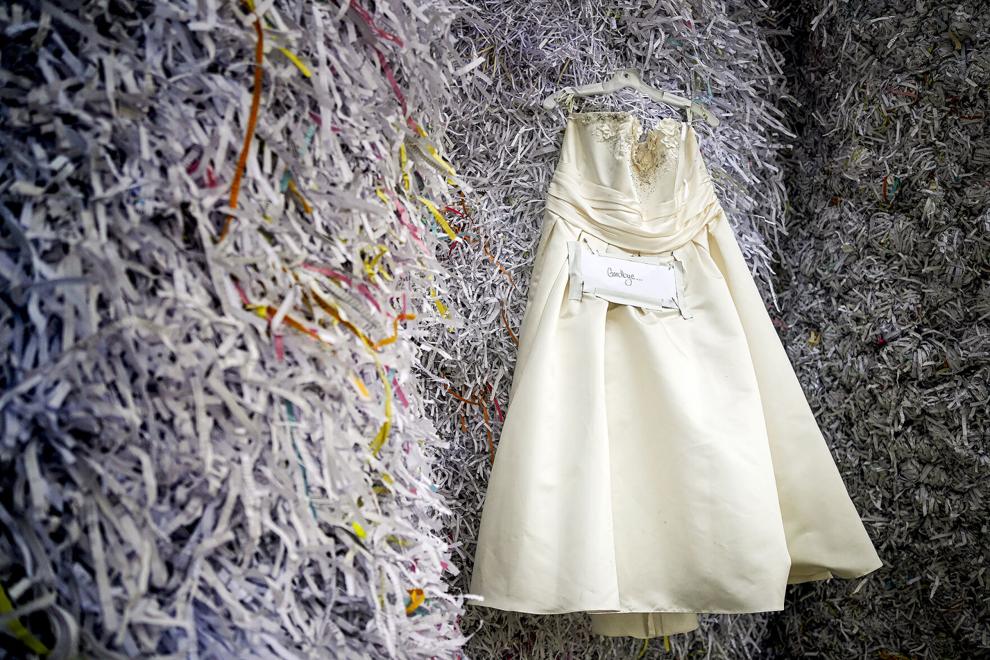 The decision rubbed 75-year-old Sylvia Johnson of Regina the wrong way. Johnson, who said she has attended at least 70 burnings of Zozobra, a tradition started by artist Will Shuster, went to Friday's event with two Old Man Gloom miniatures created by her and her sister, 70-year-old Pita Martinez.
"I watched it on TV," Johnson said of last year's event. "But it just wasn't the same."
The 2021 event was still televised — this year on KOAT-TV.
The theme was a perfect fit for Joaquin Romero, a 34-year-old Michael Jackson impersonator from Santa Fe who attended in his best Michael Jackson costume.
Romero said he used to come to the burning all the time as a child and teenager, but this was his son Julian Romero's first time.
"We were actually supposed to go last year," Joaquin Romero said. "At least we were able to come this year."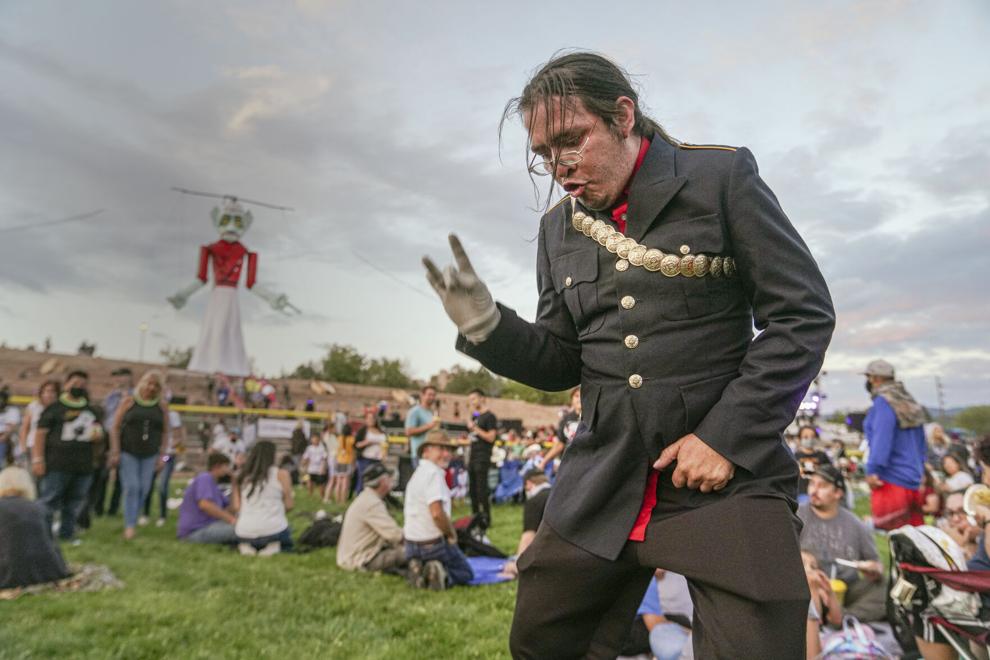 Patsy Sanchez, 57, of Las Cruces dressed in a Purple Rain-inspired costume and attended with her friend — for the first time. She said she loved the reasons for the burning.
"I think it's pretty awesome," Sanchez said. "It should make people feel good. It's something to look forward to once a year."
Adam Cordova, 46 of Colorado Springs, Colo., who attended with his wife, Andrea Cordova, 44, said he had been reading about the tradition.
"Getting rid of your glooms?" Adam Cordova said. "I just wanted to see what it was all about."
He said the prospect of rain didn't concern him or his wife at all.
"If it rains, it rains. That's all it is. We will get a shower," Adam Cordova said with a chuckle.
A visible law enforcement presence, including members of the Rio Arriba County Sheriff's Office, New Mexico State Police, the Santa Fe County Sheriff's Office and the Santa Fe Police Department, likely deterred any major incidents.
Santa Fe police Chief Andrew Padilla said there were no major dust-ups or issues with the ticketing booths.