1. Gov. Michelle Lujan Grisham
From a flurry of signed bills to substantial announcements on college tuition, fuel economy and border security, Lujan Grisham's first year in office was bustling with activity — especially compared with the relative stagnation of her predecessor's final years.
The question for year two will be whether the governor can keep up the pace. Given her projected agenda for the upcoming legislative session (and her now-infamous daily coffee intake), the likely answer is yes. While 30-day congregations usually focus on fiscal matters, the governor already has identified a slew of ambitious nonbudgetary issues she wants to prioritize as well.
Of course, even more important than what the governor puts on the call is whether legislators — particularly conservative Democrats in the state Senate — will back her initiatives. That's far from guaranteed, particularly since some of the initiatives the governor is targeting already have been shot down in the past. We'll know how the governor fares by the third week of February.
And while it's certainly a blessing for Lujan Grisham to be presiding over an unprecedented oil windfall, it can also ramp up the pent-up feeling of need. Not everyone will get what they want, which can lead to friction. This may become most apparent in education, where the lead attorney in the Yazzie/Martinez v. State of New Mexico lawsuit has called for a whopping 25 percent increase in funding. Such demands will be nearly impossible to satisfy.
Additionally, Lujan Grisham's second year could say a great deal about the vitality of her Cabinet. Three secretaries left office during her first year, and it remains to be seen whether the turnover will continue. Lujan Grisham still needs to appoint a new homeland security secretary after Jackie Lindsey unexpectedly resigned late last year. The state also will have more time in 2020 to evaluate the performance of two key education officials brought in from out of state last year: the public education and early childhood secretaries.
And then there is November. While Lujan Grisham won't be on the ballot herself, her office could play a significant, if behind-the-scenes, role in helping candidates in state races that will determine whether Democrats can retain or even increase their majority in the Legislature. That could affect how the governor's agenda fares in the 2021 session and, perhaps even more importantly, the results of the state's redistricting process next year.
The upcoming presidential election could become a source of greater national attention for Lujan Grisham as well. While she has said she has no interest in leaving New Mexico midterm for a national post should a Democrat win, the eventual nominee could at the very least look to her for support during the campaign. After all, she's a Democratic, Hispanic and female governor who already has been gaining more acclaim on the national stage — she was selected as the vice chairwoman of the Democratic Governors Association in December.
As director of Los Alamos National Laboratory, Mason will have a busy year ahead as the lab gears up to produce nuclear cores for the first time since 2011, applies for a 10-year hazardous waste permit and deals with ongoing environmental issues at the site.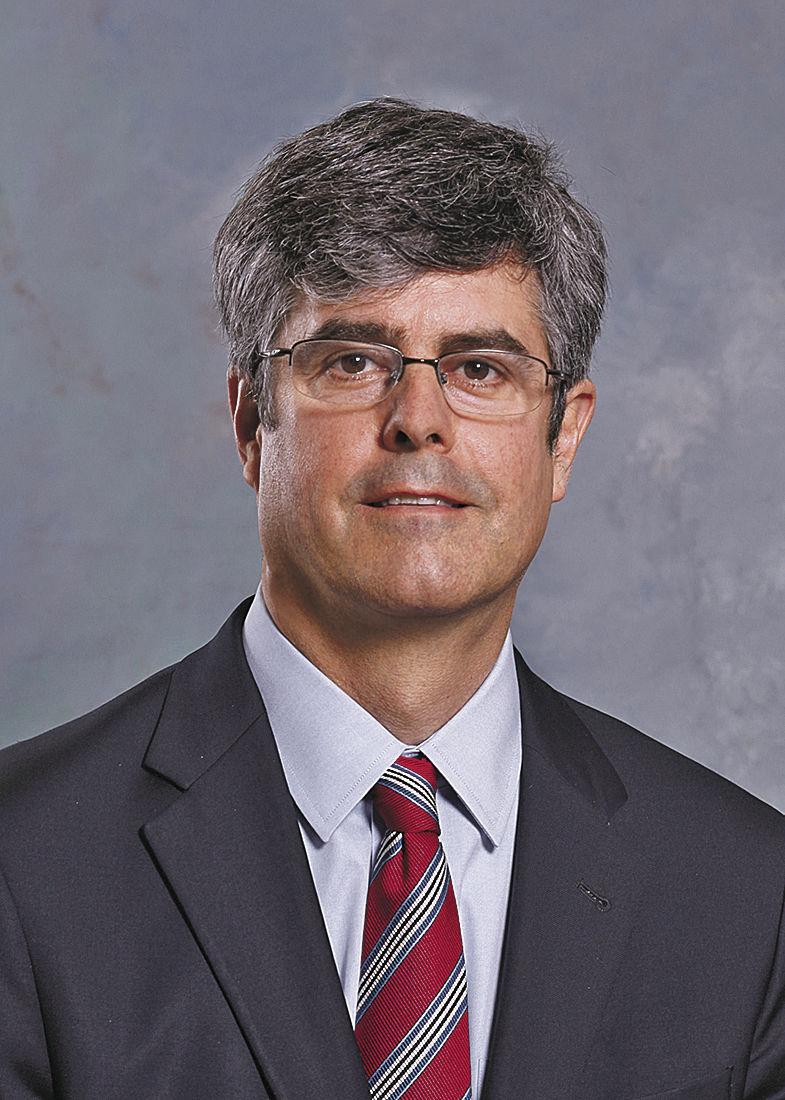 Mason, a condensed-matter physicist, took the reins at Los Alamos in late 2018 and is working to turn the page at the lab, which spent much of the previous decade under fire for safety concerns. In the 2020s, the move to producing nuclear pits — and an increase to the lab's budget — will create a different kind of topography at an institution that gets plenty of attention and, at times, criticism.
Prior to arriving at the Hill, Mason was an executive with Battelle from 2017-18 and director of Oak Ridge National Laboratory for about 10 years. He has indicated he wants to get the word out about the lab's diverse research in areas such as artificial intelligence, advanced seismology and quantum computing while also showing how its technology aids national security.
At a recent Los Alamos forum, Mason said pit production — a controversial topic, both in New Mexico and elsewhere — will help the U.S. upgrade its nuclear stockpile to deter adversaries. It also will reassure allies so they don't feel compelled to develop more nuclear weapons, he said.
"Their decisions to work to acquire or not acquire weapons are impacted by their confidence in the strength of our deterrent," Mason said.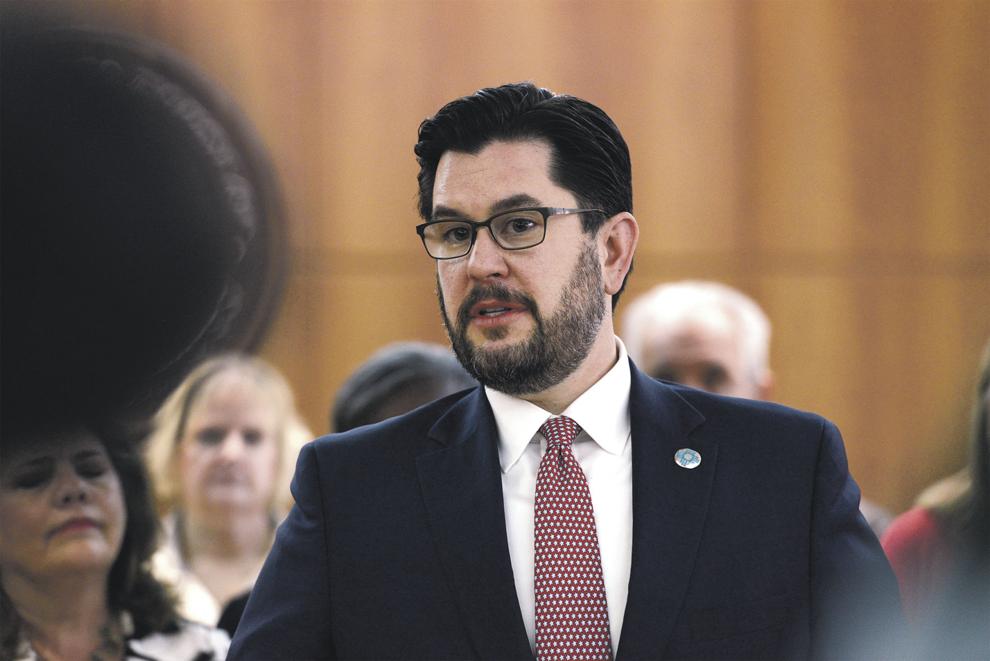 3. State Rep. Brian Egolf
The state has never been so awash in oil revenue. For the second straight year, there will be a windfall state leaders couldn't have fathomed as recently as four years ago. With every state agency under the New Mexico sun wanting a piece of the action, Egolf will be a key player in deciding which will get what. The House speaker also will be able to determine which bills are germane in a short 30-day session intended for budgetary matters.
If the 2019 session was any indicator, Egolf will have no problem putting Democratic-backed legislation on a fast track. Amid the party's huge majority, lawmakers remarked last year that bills moved through the chamber faster than they had ever seen, and there's no reason to believe that will change in 2020. After all, with barely one-third of the House, Republicans can do little, beyond guerrilla delaying tactics, to stop it.
Egolf also will be an important figure to watch during June's primary elections, as he'll actually have an opponent — a rarity for a powerful, entrenched legislator in a position of power. Climate activist Lyla June Johnston announced in December she plans a challenge.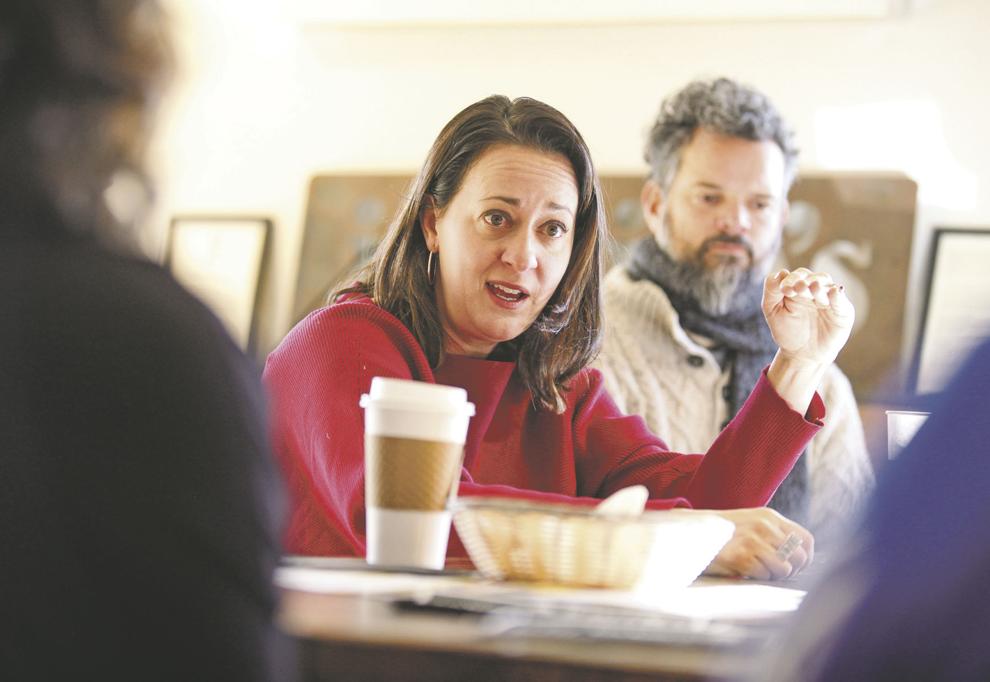 Noble, the Santa Fe Public Schools Board of Education president, will likely start and finish 2020 working on a plan to reconfigure the district, where enrollment has declined by more than 1,000 students in the past five years. That will be a significant challenge, given the 2019 controversy over proposed school closures and financial pressures brought on by fewer students.
In November, the board directed Superintendent Veronica García to present a process by the end of February for how the district will examine aging facilities, declining enrollment and other issues raised by outgoing board member Maureen Cashmon and Lorraine Price, who remains on the board.
Noble and incoming board members Sarah Boses and Carmen Gonzales have voiced opposition to school closures, so the district will be studying school boundaries, interzone transfers and student recruitment efforts, as well as magnet schools and other specialized curriculums. Noble, entering her second year as the board's president, will preside over the process that has the potential to alter the landscape of Santa Fe's school district for decades to come.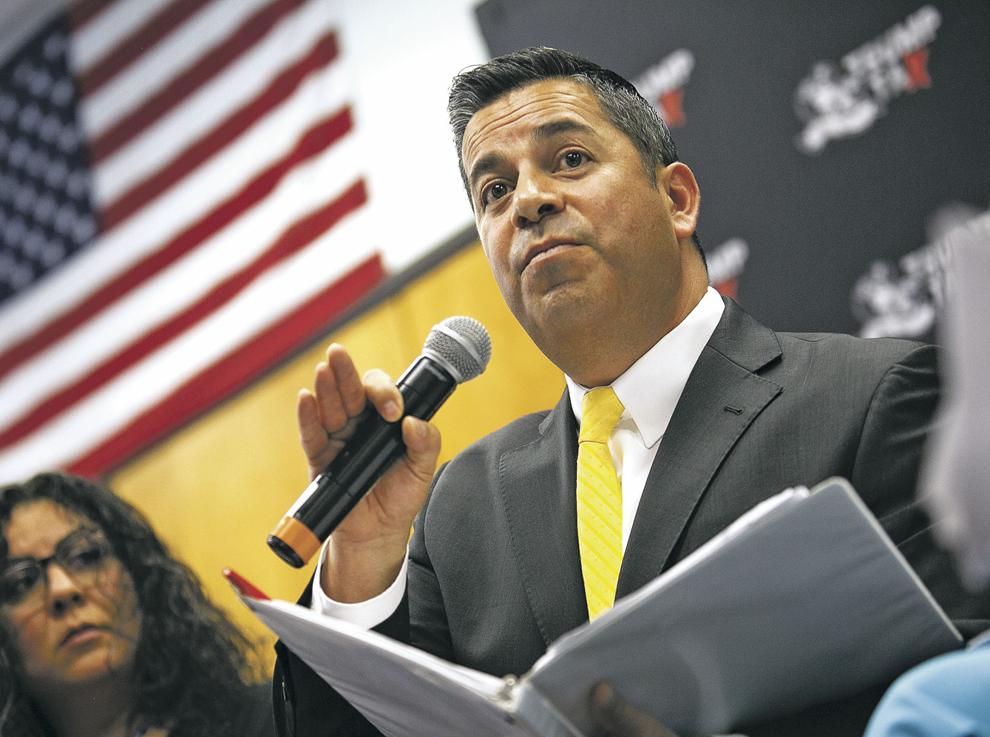 After his only primary challenger dropped out of the race, U.S. Rep. Luján's ascent to the U.S. Senate seems all but assured in a heavily blue state.
Luján — who quickly became one of the most powerful House Democrats after allying himself with House Speaker Nancy Pelosi — would seem to have a clear path to a Senate victory. Republican challengers are little known and likely won't have Luján's funding.
He has already raised more than $1 million in campaign donations — far outpacing his former primary opponent, Secretary of State Maggie Toulouse Oliver. Toulouse Oliver announced in October her decision to drop out of the race and has endorsed Luján.
It's early, of course. But this race is Luján's to lose.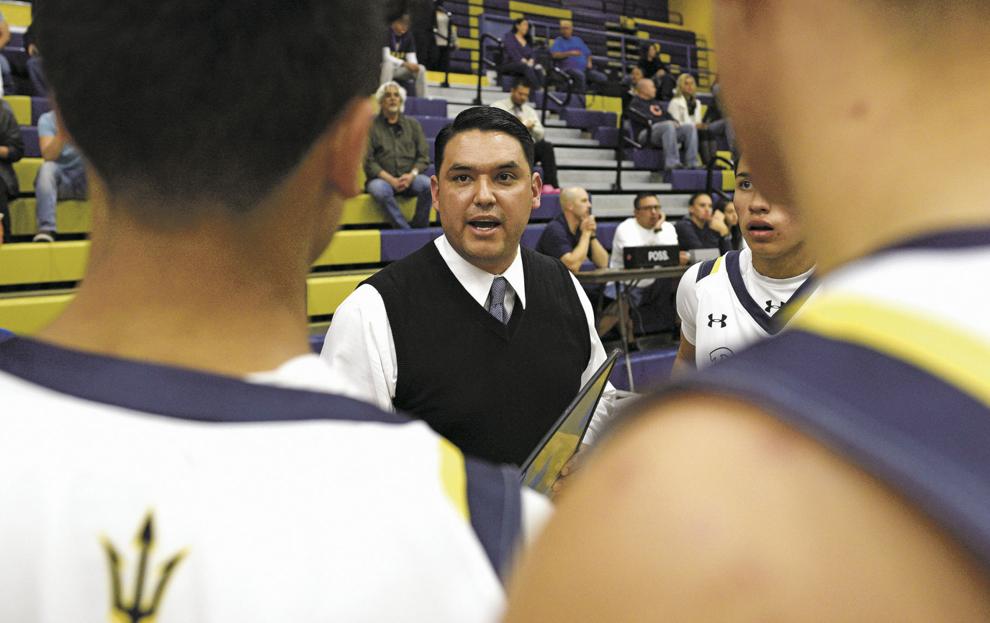 In three-plus years, Cole returned the Demons to hoops heights they hadn't seen since the days of the legendary Lenny Roybal.
When Santa Fe High hired Cole in 2016, the program had gone 10 years without a winning record. Since then, the Demons have produced winning marks in two seasons, won a district title and in 2019 reached the Class 5A championship game for the first time in 41 years.
Last season might have been Cole's crowning achievement as a head coach, as he helped Santa Fe High overcome season-ending injuries to two key players — including to 6-foot-8 phenom Fedonta "JB" White. The 24 wins were the most by the Demons since the Roybal's 1979-80 squad went 25-4.
Santa Fe High is well on its way to producing a third straight winning season and possibly returning to the 5A title game, which would be a first for the program. The only thing missing from Cole's résumé is a state title, but his success could make him a target for other high-profile 5A programs that need a new coach. Some at Santa Fe High worry he could someday leave for one of the Rio Rancho schools or a job in Albuquerque.
For now, Cole is decidedly a Demon. And no matter what happens, his presence on the state basketball scene will be felt for years to come.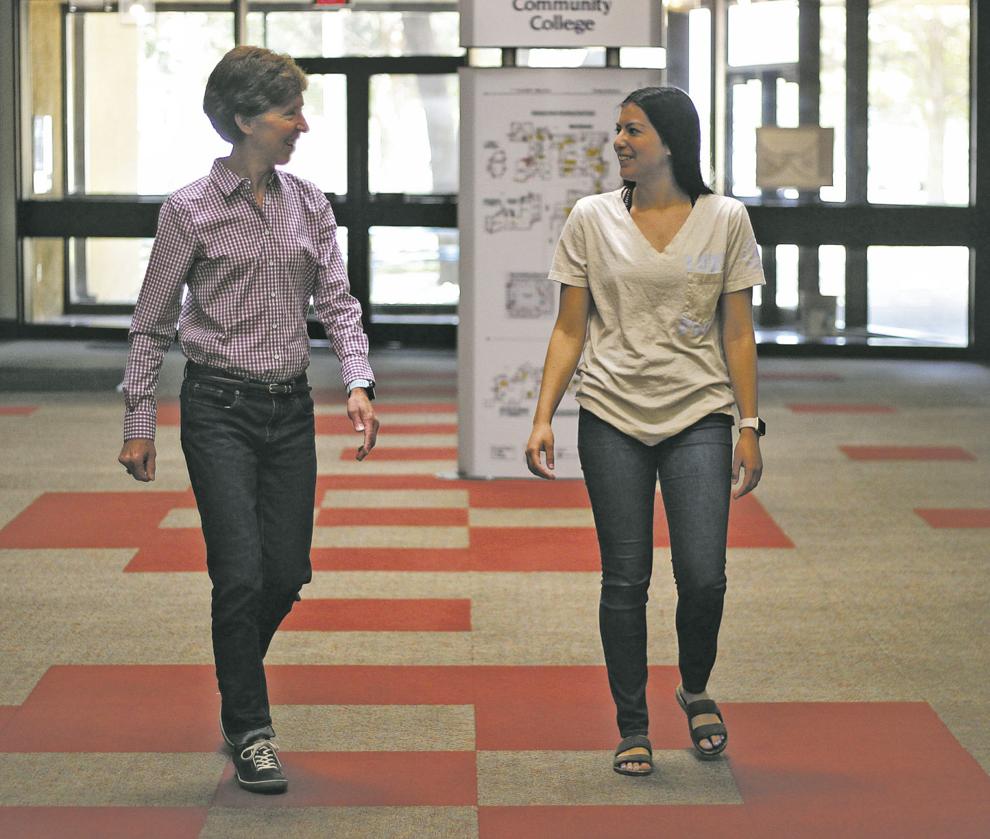 Rowley, president of Santa Fe Community College, is a marathoner, having run 25 of them. That may come in handy as she starts her first full year in leading the city's only public institution of higher learning.
Rowley, who came to Santa Fe in 2019 after nearly two decades as a faculty member, department chairwoman and finally president of Clovis Community College in Eastern New Mexico, likely will be a statewide leader on the needs of community colleges in New Mexico, particularly with the retirement of Central New Mexico Community College's Kathy Winograd. But Rowley knows the landscape: She is a mainstay at Roundhouse discussions about how community colleges can fill workforce, infrastructure and other needs in New Mexico.
In September, Gov. Michelle Lujan Grisham announced a scholarship expansion for around 55,000 students at the state's public colleges and universities dubbed the New Mexico Opportunity Scholarship. For students who maintain full-time status and a 2.5 GPA, the new scholarship will cover tuition and fees left over after other federal and state scholarships are applied.
For Rowley and other higher education leaders, the challenge in 2020 and beyond is to ensure increases in enrollment made possible by the new scholarship translate into commensurate increases in degrees and employable skills.
Silicon Valley executive Rizzo made a splash in Santa Fe when he moved to town a bit over a year ago.
The CEO of Deem Inc., a corporate travel software company, and his wife, Anne Mansfield, built a Santa Fe home that immediately won the Grand Hacienda award in the 2018 Parade of Homes. Despite living here only on weekends, he's already broken bread with many in Santa Fe's mover-and-shaker crowd.
Rizzo continues his day job in San Francisco, but on the side, he is leading a master developer team proposing a Santa Fe Innovation Village for the city-owned midtown campus. He said he wants to develop more innovation villages in Santa Fe and other parts of New Mexico.
He sees himself as a catalyst to transform the state with these innovation villages, which would combine innovation and tech jobs, housing, education, office space, restaurants, services and access to investment capital for entrepreneurship.
During 2020, Rizzo and his team will continue "to support the city and its plans for an innovation village at midtown," create an investment syndicate to finance the several innovation villages he hopes to create, work with city and state governments on infrastructure and collaborate with public and private entities on education programs to support the concept.
Rizzo also wants to have community engagement session to help refine his plans. And within 18 months, Rizzo expects to be living full time in Santa Fe.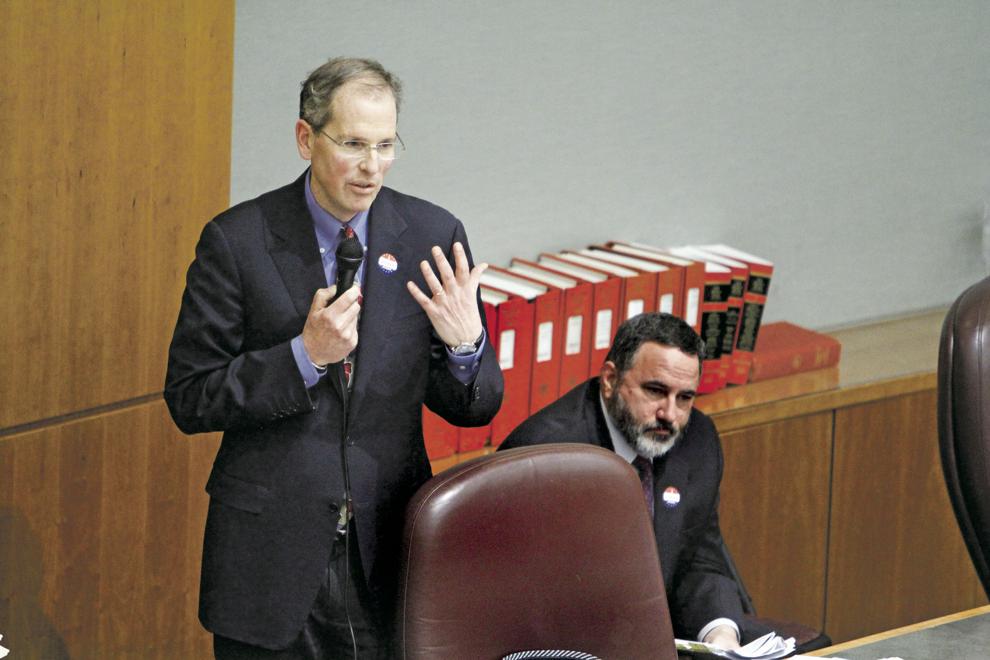 9. State Sen. Peter Wirth
In many ways, New Mexico's Senate Democrats hold the keys to the kingdom. Democrats' gigantic majority and more progressive tinge in the state House present fewer obstacles for the more contentious pieces of legislation that the governor has her eyes on. But the Senate has a number of socially conservative Democrats who have put a halt to similar bills in the past, and they could easily do so again.
As majority leader, Wirth could play a decisive role in whether the 2020 Legislature will end up passing weighty initiatives, such as legalizing recreational cannabis or allowing police to obtain a court order to remove guns from people considered dangerous.
As vice chairman of the Senate Committees' Committee, the Santa Fe Democrat also will have a say in pivotal appointments expected to be made at the start of the session, such as a new vice chairperson of the Senate Finance Committee after Sen. Carlos Cisneros passed away in 2019. The same holds true in the Senate Judiciary Committee, where Sen. Richard Martinez resigned his chairmanship after a drunken-driving conviction in December.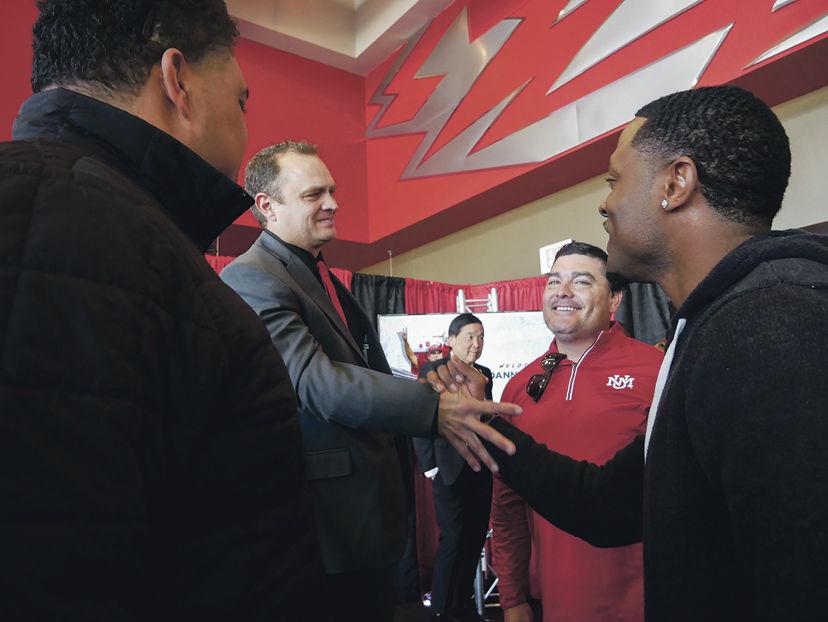 The hometown boy has returned to make something out of nothing with the University of New Mexico football program, a moribund outfit he unconditionally loved as a kid and devoted four years to as a player. He also spent a decade with the Lobos, learning the ropes as low-level assistant in his 20s and 30s.
Named the 32nd head coach in school history, the 43-year-old Albuquerque Valley High School graduate took a calculated risk in December by leaving a Pac-12 program at Arizona State for a team that has posted a losing record in 10 of the last 12 years.
He has vowed to win back the fans by becoming the face of the program and glad-handing as many people as it takes to turn Dreamstyle Stadium into something less than a lifeless ghost town. He took the first step by promising to build the recruiting base in New Mexico, vowing to keep the state's top players at home and win a conference title that eluded him time and again as a player and an assistant.
"I'm in the honeymoon phase for the next eight months," he joked. "I'm going to enjoy it as long as I can."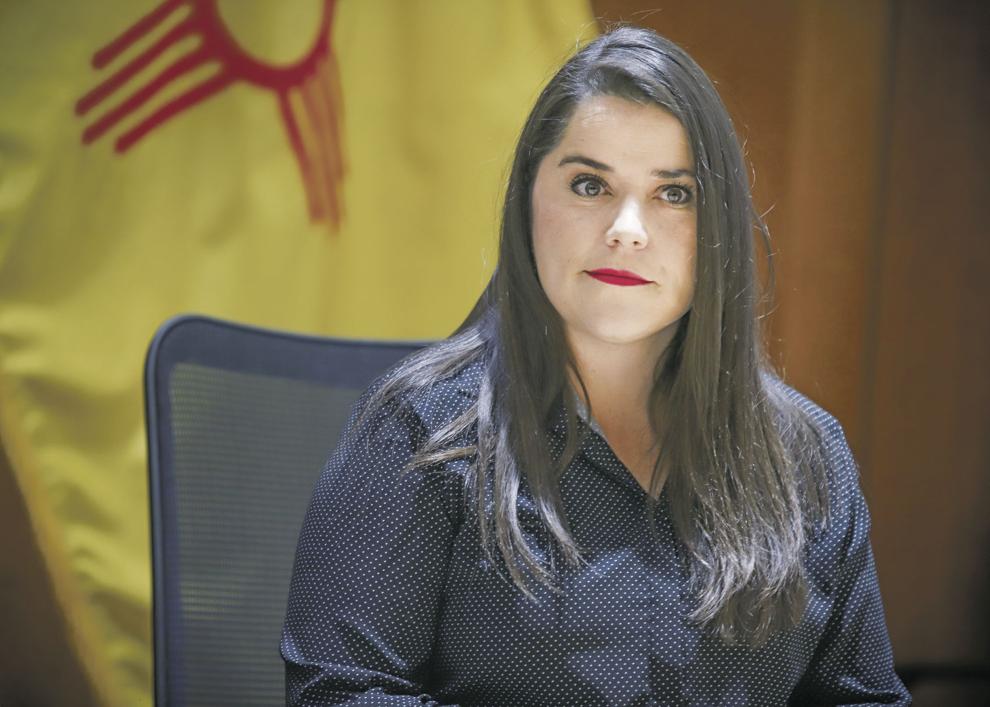 Now secretary of the state Corrections Department, Tafoya Lucero toiled in relative anonymity at the agency for 18 years before Lujan Grisham thrust her into the spotlight by appointing her to its top spot in June.
But all eyes should be on Tafoya Lucero in the coming year to see what effect her leadership will have on a department that has an approximately $350 million budget, nearly 2,000 employees, 7,000 inmates and a collection of aging facilities — some of which, the Legislative Finance Committee reported recently, have deferred maintenance backlogs that exceed their current value.
Chronic and increasing staffing shortages, inmate-on-inmate violence levels and costly recidivism rates that jumped to 60 percent in the fourth quarter of 2019 are among the issues Tafoya Lucero will have to grapple with in the next year.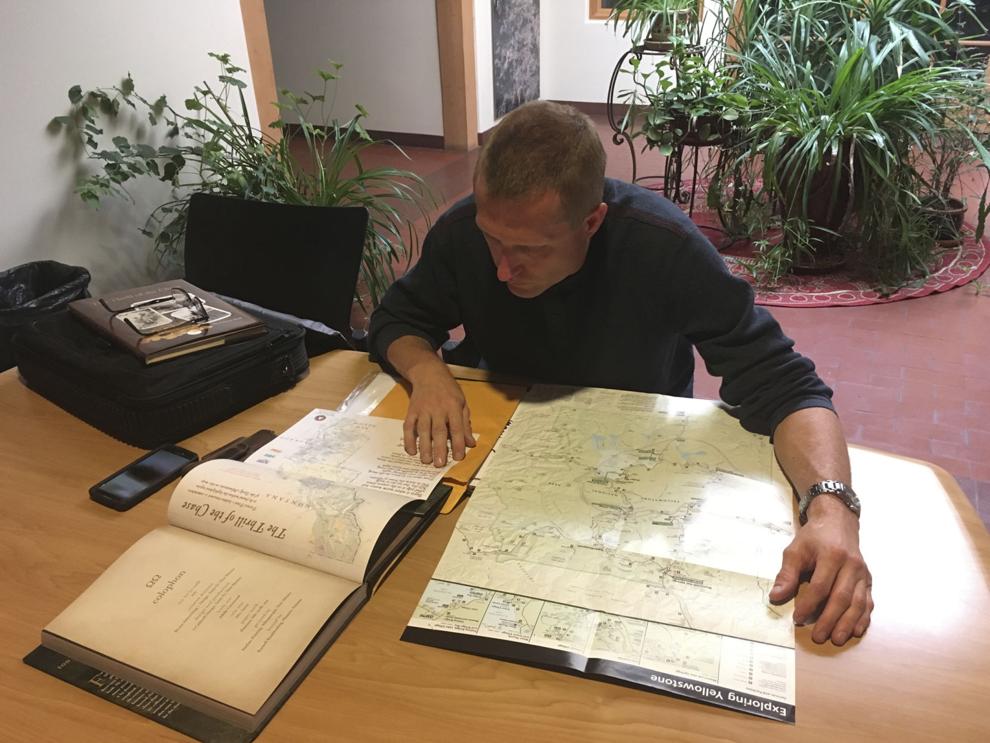 12. Fenn treasure hunters
Will 2020 be the year that some lucky New Mexican finally discovers Forrest Fenn's treasure chest laden with riches?
After all, as many as 350,000 people may have taken a shot at looking for it over the past decade in a geographical swath comprising four Rocky Mountain states, including New Mexico.
You would think someone will be savvy enough to decipher the 24-line poem leading to its whereabouts or, at the very least, stumble over its contents while looking for directions on an iPhone, right?
Let's hope so. The 89-year-old Fenn, a Santa Fe resident who said he hid the treasure somewhere in the Rocky Mountains in 2010, has said that when he dies, the secret of the treasure's whereabouts will go with him.
It's not as if people aren't trying. In the past decade, some have dug up public and private lands, shown up uninvited at Fenn's home — thinking the treasure is there — and launched lawsuits accusing him of fraud. The search for Fenn's treasure has spawned an annual Fennboree gathering of campers at Hyde Memorial State Park, the production of at least two documentary films, and hundreds of newspaper and magazine articles.
So maybe 2020, the 10-year anniversary of the start of the quest, will bode well for hunters. Even Fenn said it's possible.
"Yes it could be 2020," Fenn wrote in an email just before Christmas.
But then, he added: "Or it could be 2030. Merry Christmas."
Less than two years after his promotion to deputy chief, Valdez is now tasked with fixing the problems within the Santa Fe Police Department's evidence room.
The department's evidence handling procedures came under significant scrutiny in 2019, after it lost 11 pieces of evidence connected to the June 2017 murder of 21-year-old Selena Valencia. Prosecutors believed it was too risky to go to trial without the evidence and allowed the suspect, boyfriend Christopher Garcia, to plead no contest to voluntary manslaughter and serve a 12-year prison sentence.
Police also lost evidence in the case of Bryan Watchman, a homeless man who was attacked at a north-side park in October 2017.
Wacey Chico, who was accused of attacking Watchman with a machete and nearly disemboweling the man, was acquitted on attempted second-degree murder and tampering with evidence charges last month. His attorney, Michael Jones, said police lost the shirt Watchman was wearing during the attack and sent only four of the 50 blood samples collected at the scene for DNA testing. Police also waited more than a year to examine evidence collected at the scene, Jones said.
A third-party audit of the procedures is anticipated to be released this year, and Valdez will be charged with implementing the recommended changes.
This means the department will have to come up with the cash to hire more evidence technicians and to buy digital forensic management software.
It will be a substantial cost, Valdez said, "but we feel it will be well worth it."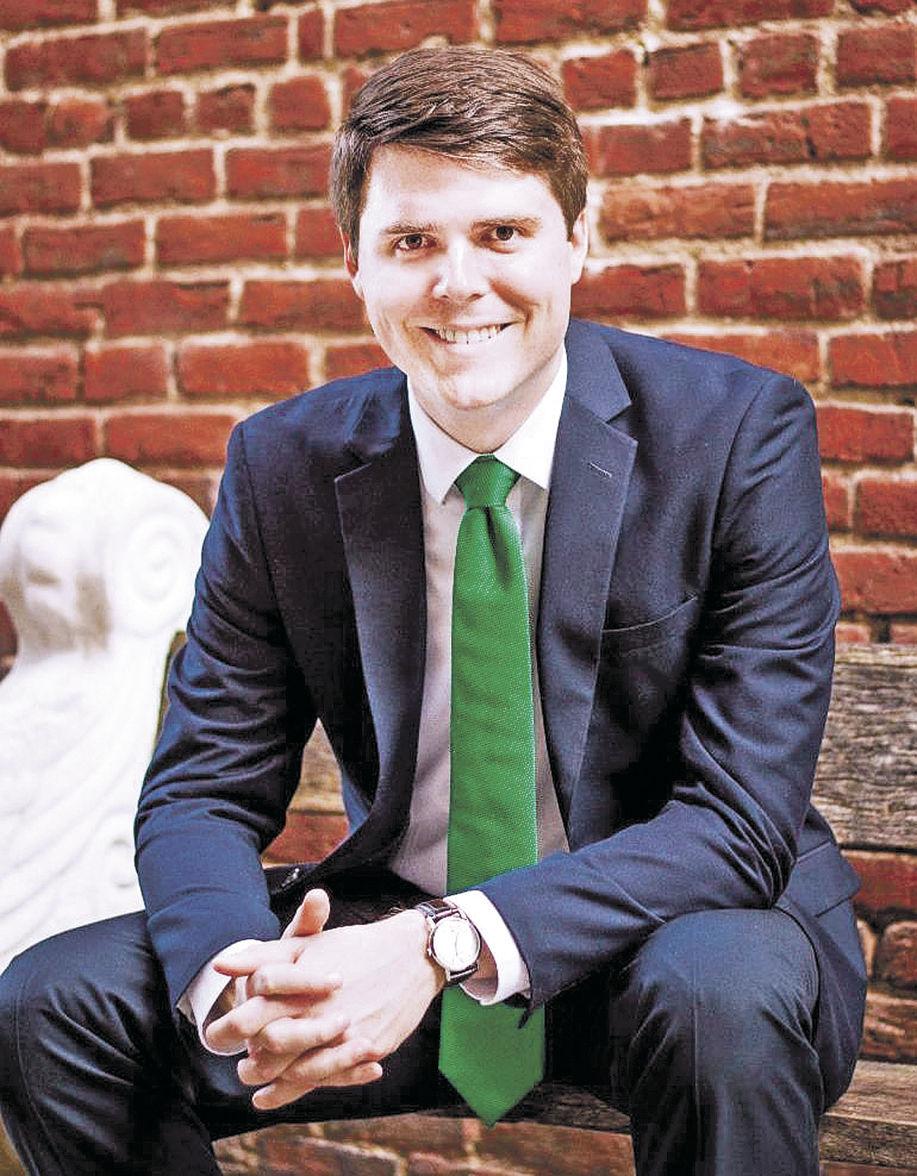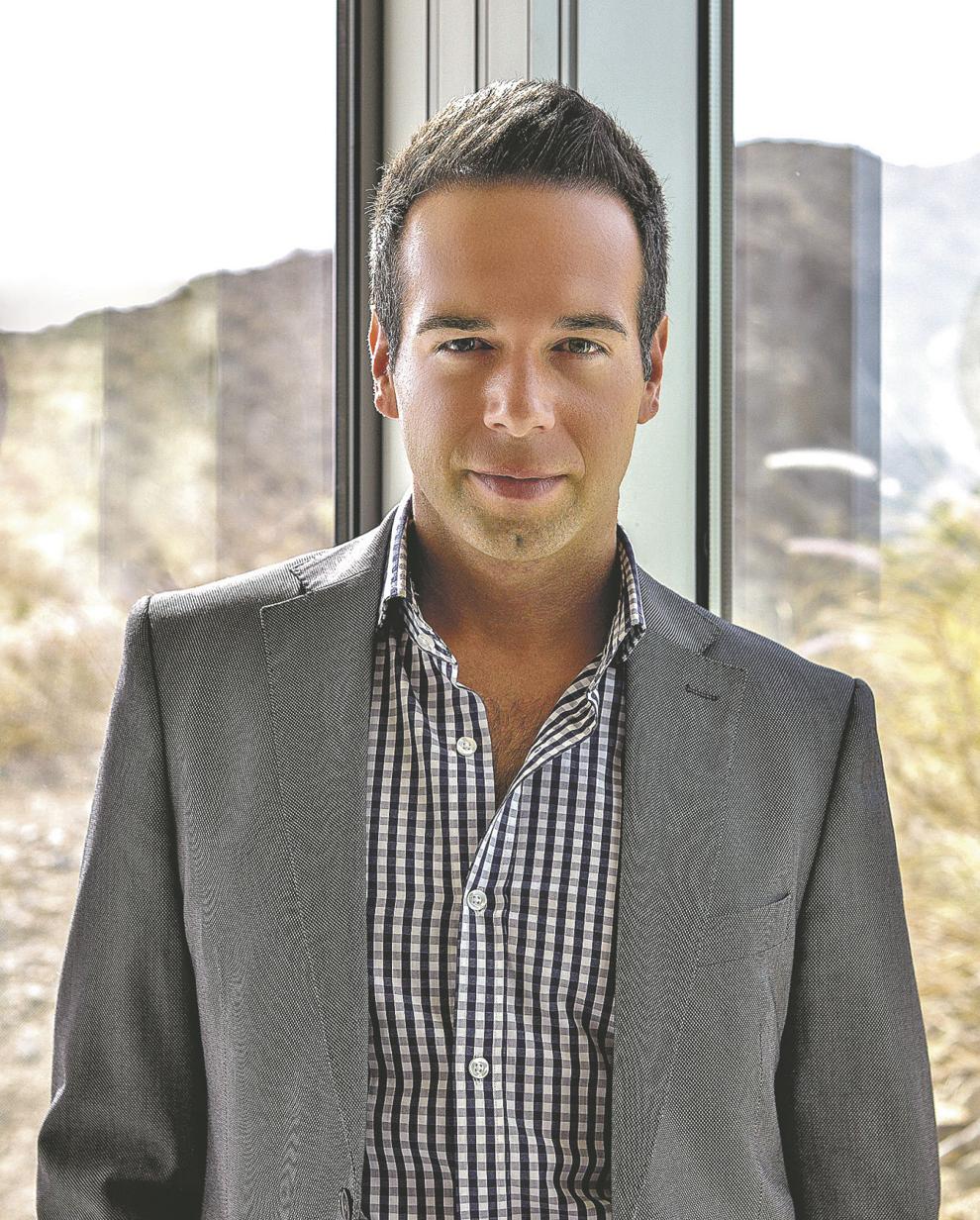 14 and 15. Daniel Crupi, Chad Hilligus 
Even in a town that supports at least six major classical music organizations, a change in leadership can create powerful ripple effects.
In 2019, both the Santa Fe Symphony and Performance Santa Fe hired young, ambitious executive directors with an aim to shake things up. In March, Crupi succeeded symphony founder and Executive Director Gregory W. Heltman, who led the orchestra for 34 years. Hilligus, the new artistic director of Performance Santa Fe, stepped into the successful shoes of Jonathan Winkle in July.
It's too early to see their mark on 2020-21 programming, but Crupi, formerly the chief operating officer of the Greensboro, N.C., Symphony, and Hilligus, an experienced producer, director and performer, both promise change. For instance, pioneering new audiences through nontraditional performance settings and out-of-the-box collaborations with other arts groups. More, in a word, and better.
More revolution may be on the horizon: Santa Fe Pro Musica Executive Director Elizabeth Harcombe exited her role in December, and at the end of the 2019-20 season, co-founder Thomas O'Connor is scheduled to step down after nearly four decades as music director. A new artistic leadership structure is expected in time for the group's 40th anniversary season, 2021-22. What that looks like is anyone's guess.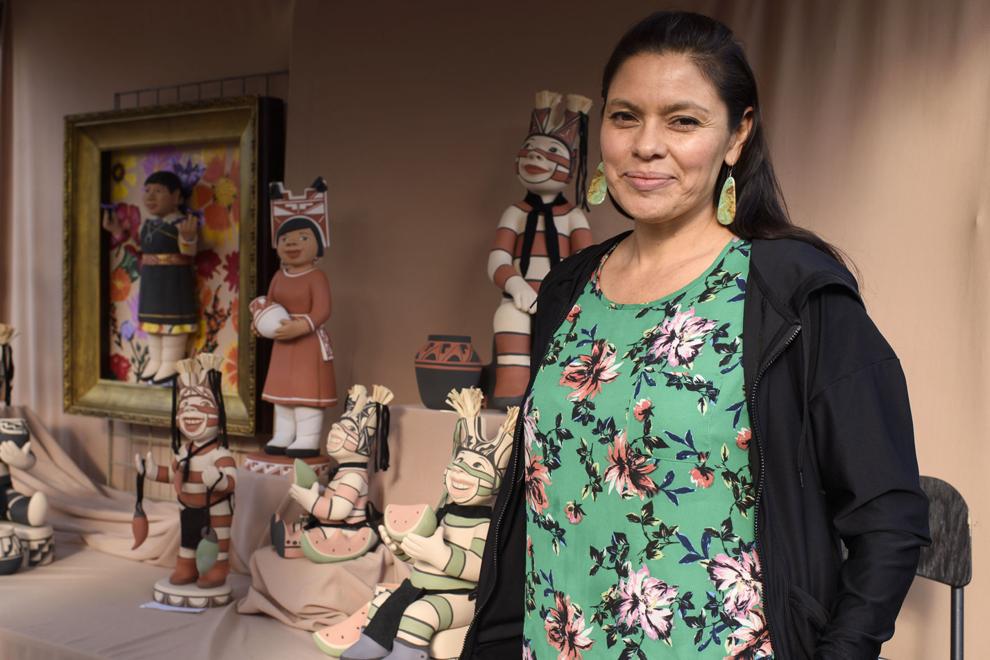 Hot on the heels of a first-place award for her contemporary pottery at Indian Market, Wall heads into the new year with fresh acclaim for the whimsy and innovation she brings to a traditional art form.
Wall was selected to be the Museum of Indian Arts and Culture's 2020 Native Treasures Living Treasure.
Wall, a graduate of the Institute of American Indian Arts, was trained in the pottery techniques of her native Jemez Pueblo, a craft she learned from her mother, Fannie Loretto, and her aunts Dorothy Trujillo, Mary Toya, Edna Coriz and Alma Concha. She got her start making storytellers but soon began branching into more diversified forms of pottery and mixed-media work. Her sculptural installations have included photography and video components.
She joins the ranks of a formidable roster of past honorees, including Dan Namingha, Roxanne Swentzell and Lonnie Vigil. The Museum of Indian Arts and Culture presents a solo exhibition of her work in March, making 2020 an even bigger year for the artist. And at the annual Living Treasures Artist Celebration at the museum on May 22, she will receive her award directly from last year's recipients, brothers Diego and Mateo Romero.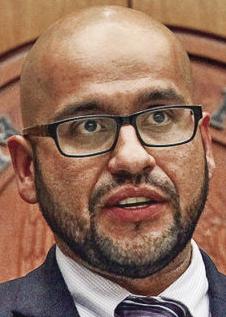 Many politicians tell their constituents life isn't fair and every problem can't be solved. Not state Rep. Martinez.
Martinez, D-Albuquerque, sees his job as being an equalizer in a state with many impoverished residents. With that concept as his guide, he will be on the front lines of controversy in the 30-day legislative session beginning this month.
He is writing a bill to legalize recreational marijuana, a measure that draws opposition from Republican lawmakers and moderate Democrats. His proposal also would expunge the criminal records of those who have been convicted of selling small amounts of marijuana. Martinez is still working on the definition of "small."
And Martinez is cosponsoring a constitutional amendment to use 1 percent of the $19 billion Land Grant Permanent Fund to expand early childhood education.
An alternate proposal by other legislators would increase funding for early childhood programs without tapping the endowment.
But Martinez says the constitutional amendment he is sponsoring with Rep. Antonio "Moe" Maestas, D-Albuquerque, is the best hope for getting every kid off to a good start. He says his plan will lead to more college graduates and fewer prison inmates.
"We have one of the largest public funds in the world and some of the highest need in the country," Martinez said.
A 38-year-old attorney, Martinez is married and the father of two small children. Legislative workdays can run 16 or even 20 hours, but he commutes home to see them almost every night.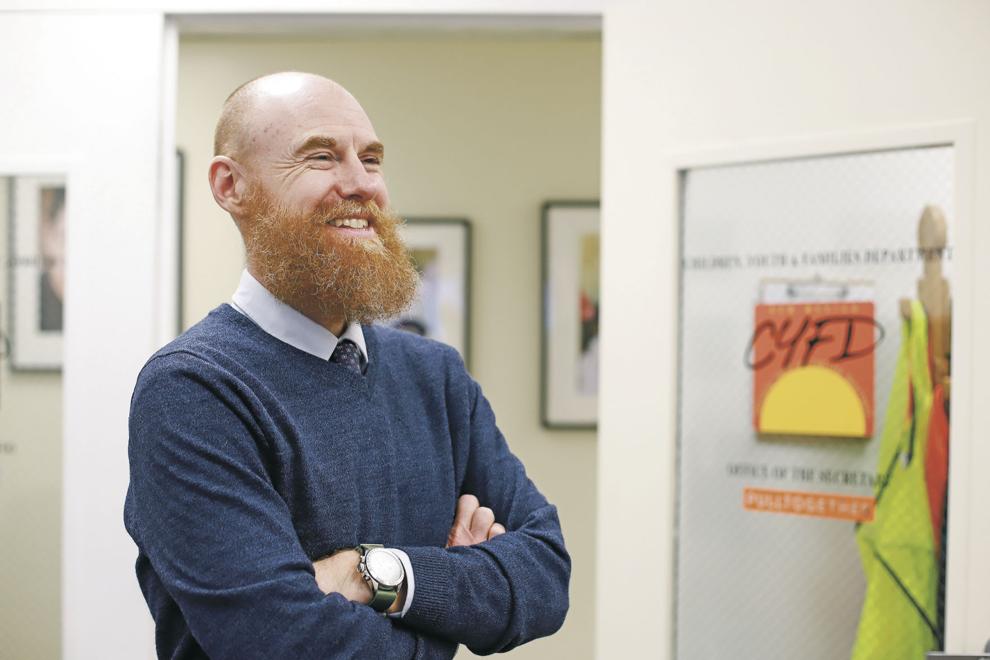 Blalock is ready for a reformation.
In a state ranked 50th in child welfare for the past two years, Blalock wants to change everything about the state Children, Youth and Families Department, which oversees the care and well-being of some of New Mexico's most vulnerable kids: children who've been removed from their parents' custody; those in the state's juvenile justice system and kids in child care centers.
Blalock, a former lawyer, teacher and youth advocate, was brought in as secretary to reform the troubled department. In year two of Lujan Grisham's administration, the work begins in earnest.
Among the biggest changes are an overhaul of the youth behavioral health system, bringing in providers and rebuilding services for youth. By the end of the year, Children, Youth and Families additionally hopes to have in-patient beds for youth victims of sex trafficking and specific services for foster youth raising children in the system. 
Blalock says the agency also is rolling out a series of other changes, ranging from a new emphasis on placing kids with kin, changing the pay rates for caregivers and a new system for tracking kids.
And that, Blalock says, is just the start.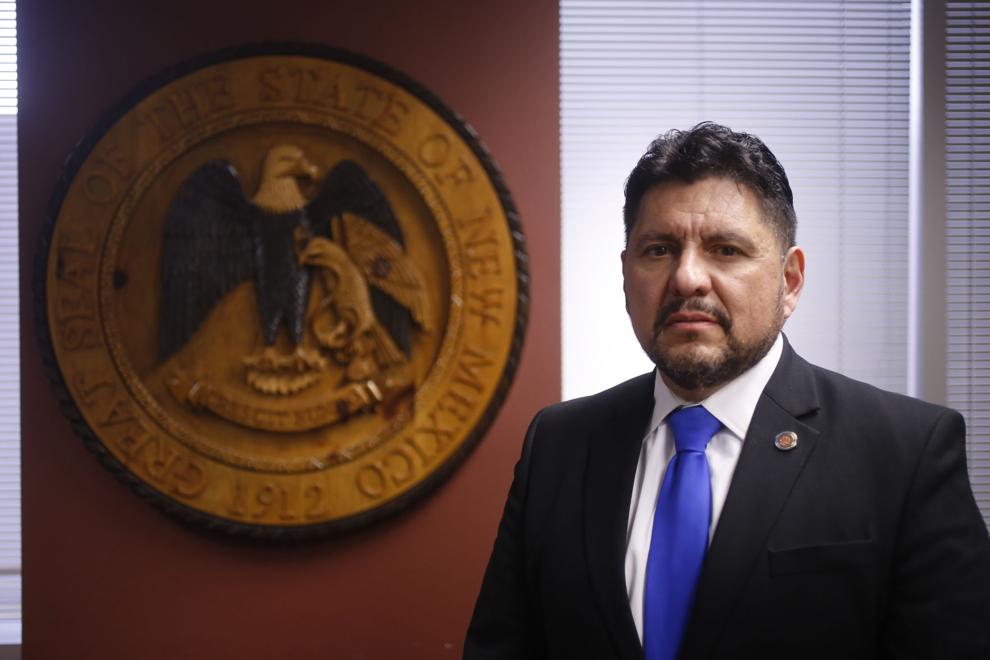 Maez, the commander of the state attorney general's Internet Crimes Against Children Task Force, is the point man in a gut-wrenching job — keeping up with the seemingly never-ending flow of reports of sex crimes committed against children online.
In the coming year, Maez will train more than 275 task force members across the state on everything from basic digital forensic analysis to cellphone interrogation techniques to how to deal with the various internal traumas they experience while doing the job.
"When I give [people] my quick spiel of what I do, they usually walk away," Maez said. "They're like, 'Oh my gosh, how do you do that?' "
While the issue of child sexual exploitation and abuse is pervasive, Maez and the task force members will enter 2020 short of the number of officers and investigators he says are needed to keep up with all the tips they receive.
"I have always wanted what I did with my life to actually make a difference in someone else's," he said.
Navas, former digital editorial director at Outside magazine, was hired in September to lead the state's first Outdoor Recreation Division, which Gov. Michelle Lujan Grisham signed into existence after the 2019 legislative session.
The role: Navas will help bring the state's outdoors to the forefront of economic expansion.
The goal: Provide ample job opportunities related to conservation and recreational activities, as well as draw out-of-state visitors to the region's most beloved rivers, parks and forests.
Navas — an outdoor enthusiast with a passion for mountain biking and skiing — has said she looks forward to advocating for the environment and boosting recreation in a sustainable way. Such a mission has drawn scads of tourists and those in search of adventure to states like Colorado and Utah, and Navas believes the same could hold true in New Mexico, which boasts a diverse portfolio of outdoor opportunities, not to mention a new national park at White Sands.