Richard Boscon just wanted to drive his new car.
The Nissan he recently purchased was still sitting on the lot, waiting for him to get a new license, so he could drive the vehicle home.
Given that he had last gotten a driver's license years ago, Boscon, 73, wasn't quite prepared for how tricky it would be to renew his ID: He needed a copy of his Social Security card, not to mention a new birth certificate from Long Beach, Calif.
Last week, he went to the Social Security Office on 5th Street to get the process started. And he walked out Tuesday with a receipt showing his Social Security card was on its way — one step closer to Boscon getting behind the wheel of his new beauty.
"I was just elated at being able to drive this car," he recalled.
Soon after, Boscon's joy was deflated by the discovery that he'd left his backpack in the building. He believes the forgotten pack is what sparked a three-hour bomb scare at the federal office, with Santa Fe police closing 5th Street and evacuating not just the Social Security building but also businesses and residences nearby.
Local officers then waited for a New Mexico State Police bomb squad to arrive from Albuquerque to evaluate a suspicious bag a worker had found. Eventually, they deemed it harmless.
The city department has its own equipment for such work, said Acting Chief Andrew Padilla, but it doesn't have enough officers trained in explosive ordnance disposal to operate it according to federal standards. He hopes to get more officers trained and get the department's bomb squad up and running. In the meantime, he has to call for backup.
The multi-agency investigation into what likely was Boscon's backpack — which contained his laptop and, inconveniently enough, both of his phone chargers — was the second Santa Fe police response to a potential explosive device in a two-week period. The first incident happened March 7, when a security officer at the downtown Post Office found a black bag on the counter and couldn't find the owner, according to a police report. The state police bomb squad was called in and the scene was cleared in about three hours.
"I'm going to make up a thing called 'a spacey license,' " said Boscon, who is battling a few health issues, including basal cell carcinoma, a type of skin cancer that is being treated with chemotherapy. "… I didn't even think about my bag."
Asked about bomb scares after the Post Office incident, state police Lt. Elizabeth Armijo said such incidents aren't commonplace.
"However, we encourage the public to call police if they are ever suspect something is not right or they are concerned," Armijo said in an email. "It's better to be safe than sorry."
The concern over Boscon's bag came as a serial bomber had been terrorizing Austin, Texas, detonating bombs that killed two people and wounded five others before, police say, he killed himself in an explosion Tuesday night.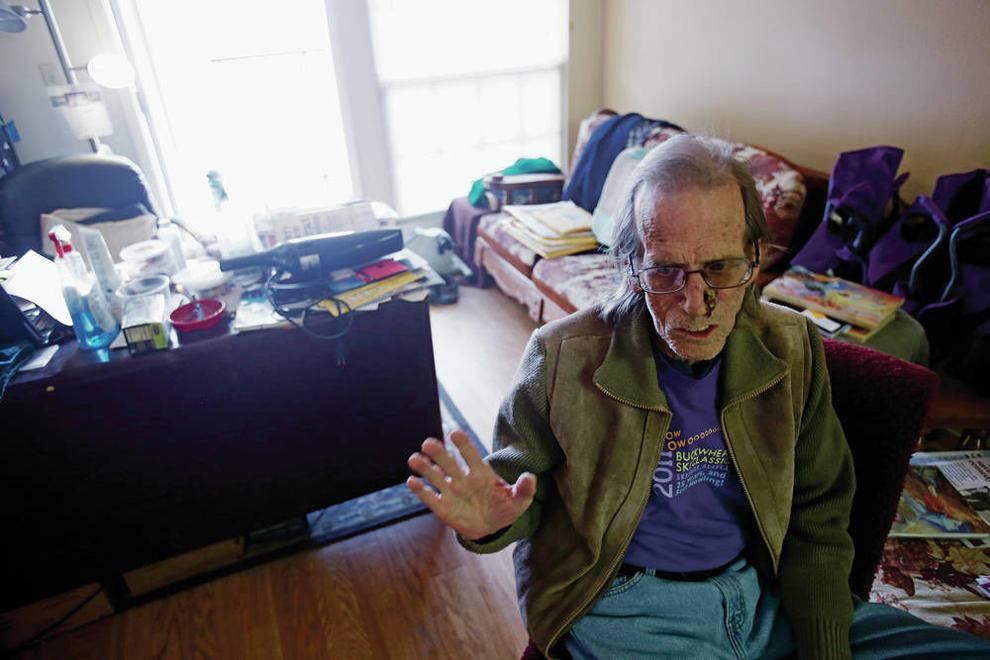 On March 20, the day before bombing suspect Mark Anthony Conditt's death, Austin police said in a Twitter post that they had responded to 420 suspicious package calls in a 24-hour period and 1,257 calls in just over a week.
The string of package-bomb detonations might have heightened fears in Santa Fe. Last Thursday, for example, Santa Fe police responded to a call about a "suspicious package" in an office complex on Camino de los Marquez. The caller told officers that the box didn't belong to anybody in the office, so he put it outside. After police responding to the report examined the regular-looking cardboard box and ran its history with U.S. Postal Service, they determined it wasn't so suspicious.
They decided to open it, a police report says. Inside, they found pair of size 12 Air Jordan Retro 8 basketball shoes in a black-and-gold box.
Boscon, whose forgotten backpack hadn't been returned by Friday evening, certainly doesn't blame the public or police for being extra cautious about unmarked boxes and bags left unattended.
"What would you do if you were a cop and you saw a bag somewhere?" he asked. "Would you investigate and open it up? I wouldn't. I'd call the bomb squad.
"I just think it's tragic that we live in a world where that's become the reality," he added.
Boscon, a poet, doesn't pretend he has all the answers. But, after serving in the Air Force during the Vietnam War, has his own ideas about how to tackle domestic and international threats.
"You're not going to get rid of terrorists by treating everybody as a terrorist. It's just not going to work," he said. "All we can do is at least try to find some other way."
Boscon hopes police will contact him after the accidental scare. He wants his bag back.
According to a report, the state police gave the bag to an agent with the Department of Homeland Security after it was cleared of danger.
Luckily, Boscon said, he has most of his poetry backed up on his computer at home — and in his head.
"Could I give you six lines of poetry?" he asked in a recent interview.
"I'll ask for what none dare to ask, that I can see beneath each mask, and touch with truth, a truth that lies within. I'll pray for what none dare to pray, that soon there will become a day, when ling'ring loving laughter can begin."