Friday was Senaida Martinez's birthday, and there was just one thing she wanted to do: go to the movies.
So she and husband Javier Martinez showed up at Violet Crown Cinema to see the action thriller Wrath of Man, starring Jason Statham. Naturally, they bought popcorn.
"The one thing I totally missed the whole time of the shutdown was going to the movies," she said.
For her, "it's a step toward a sign of normal."
Watching a movie in a theater is something that has been denied to people for well over a year thanks to the coronavirus pandemic. But now, in Santa Fe, movies are making a comeback and so are moviegoers.
Violet Crown reopened to the general public Friday — the first cinema in town to do so.
"People are hungry for community," Violet Crown owner Bill Banowsky said as patrons came through the door in small numbers, mostly couples, to take in one of six cinematic offerings — including Godzilla vs. Kong, the latest Mortal Kombat flick and the Western News of the World.
The pandemic isn't over, so "open to the public" in this case means limiting attendance to 33 percent capacity, according to public health restrictions. Employees and moviegoers must wear masks, though patrons can take them off to eat popcorn and sip a soft drink or beer while watching a film.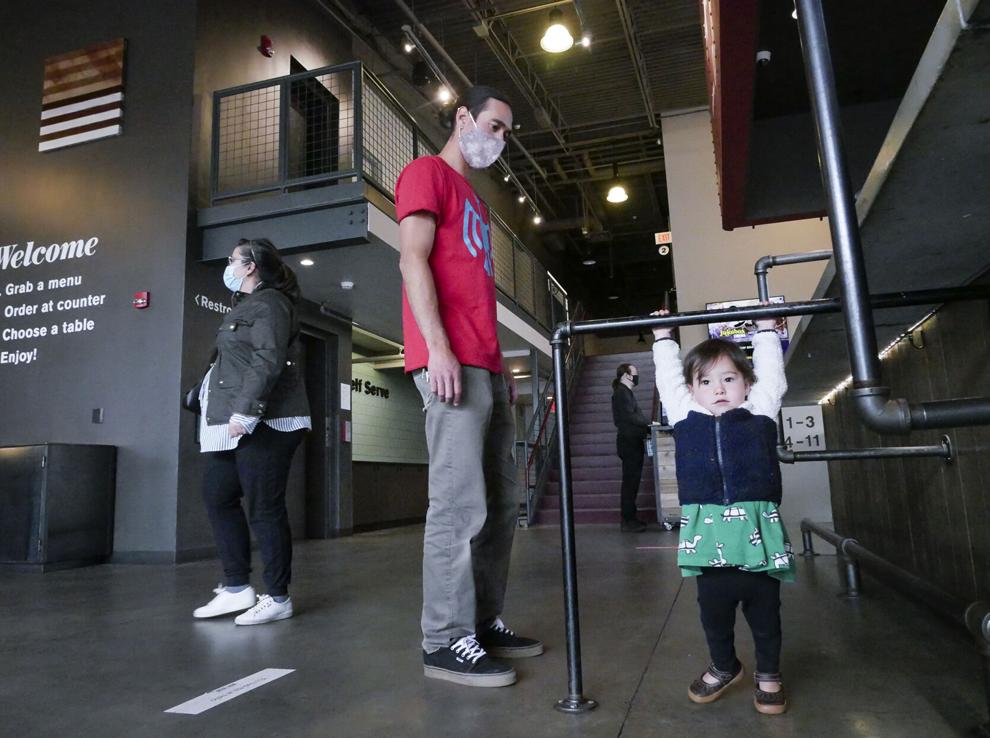 Cinema employees extensively disinfect the theater between screenings, Banowsky said, to keep patrons and staff members safe.
Friday's reopening — Violet Crown shut down in March 2020 as the coronavirus reached New Mexico — gives pandemic-weary Santa Feans something they need: "Hope," Banowsky said.
But Banowsky added everyone still has to take things slowly as the pandemic continues to play out. He's confident moviegoers will gradually come back as vaccinations increase and infections decrease.
And when the studios start releasing the eagerly awaited A-list stuff — like the upcoming James Bond thriller No Time to Die — more people will come out, he said.
"The studios have a huge backlog of titles," he said. "We expect the second half of 2021 to be a strong period, and 2022 could be our best year ever."
It's been a rough year for the studios as well. The Atlantic recently reported 2020's global box office take was down 72 percent from the previous year's $42.3 billion.
Banowsky expects a "tsunami of A-list titles like never before" in the coming months.
In the short term, Violet Crown will be the only Santa Fe cinema open to the public. Regal parent company Cineworld Group announced in March its Regal Cinemas across the nation would begin reopening in phases starting April 2. New Mexico's Regal cinemas, including two in Santa Fe, are scheduled to reopen May 21.
But there may be complications with that plan. Regal owes more than a year's rent for the San Isidro Plaza space for Regal Santa Fe Stadium 14, and a repayment schedule needs to be reached before it can reopen, said Jeff Branch, CEO of Columbus Capital, which owns San Isidro Plaza.
"They are not great communicators. Let me put it that way," Branch said. "They say they are opening. They owe me a significant amount of money. The clock is ticking on a couple legal letters."
Branch said he has other potential uses for the building, which could reduce the 14-screen movie house to as few as six screens.
Meanwhile, representatives from both the Center for Contemporary Arts Cinematheque and the Jean Cocteau Cinema said they won't reopen until this summer.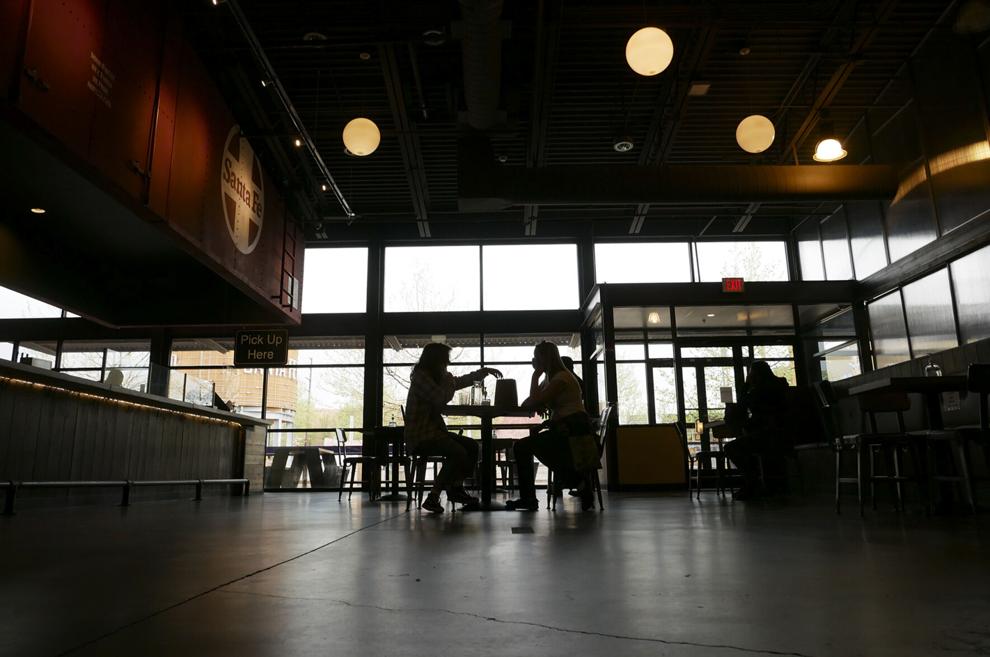 April Jouse of the CCA said, "We're so excited that Violet Crown is opening up. We want to see how that goes. We're all anxious to get back to the theater."
She said the CCA plans to follow suit at the end of June or early July.
Guillermo Tilley, general manager for High Garden Entertainment, which oversees the Jean Cocteau, said reopening the cinema by the end of August "is a safe bet."
Nationwide, cinemas are beginning to reopen to feed a public hungry to get out and do something like the old days, before the pandemic shuttered everyone in.
Violet Crown began easing back into business March 19 with an initiative called RSVP Cinema, which allows groups of up to 20 to rent a theater for a private viewing. Banowsky said that offering is paying off.
He said he plans to reopen his two other Violet Crown cinemas — one in Texas, one in Virginia — by the end of May.
"People are wanting a sense of normalcy," he said. "They want to be able to leave their homes and do something that they love so much, something they haven't done in a year."
Business Editor Teya Vitu contributed to this report.