ALBUQUERQUE — All David Carl did was check a box.
The rest was out of his hands — much like the pandemonium that followed.
When Carl made his mark on a season-ticket application asking if he was interested in helping start a fan support group for the United Soccer League expansion franchise based in Albuquerque, he had no idea what was to come. He figured he could be a part of a small, loyal base that might eventually grow to several hundred strong — in a few years.
"I was hoping that, if we had 50 people [in the group] by the end of the year cheering their heads off, it would be a success," he said. "Now we're well over 300, and that's just the support group."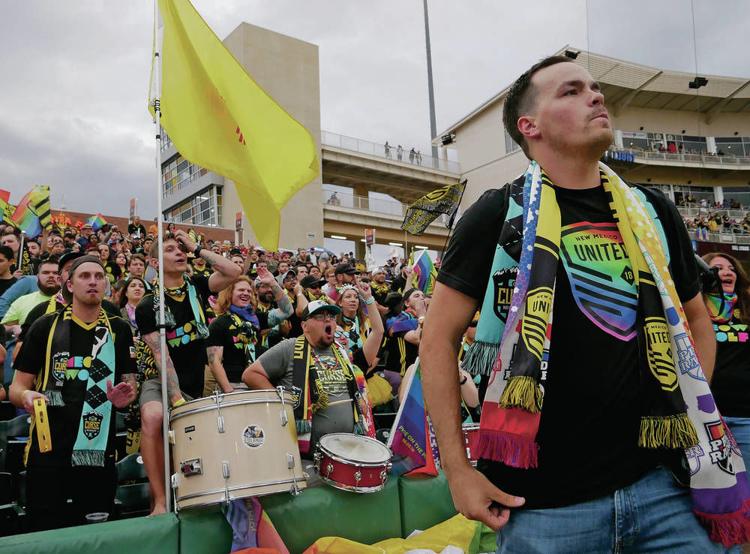 Support? Oh, the New Mexico United have support. In what may be the most stunning entertainment/sports story in recent memory, the startup franchise in soccer's second-tier league has become the thing to see and experience. United games are outdrawing the University of New Mexico football and men's basketball teams in real attendance, with an average crowd of 12,299 through five home matches.
That leads the 36-team USL, which has a league average of 4,299 per contest. By comparison, the Lobos announced an average crowd of 16,587 at football games and 11,107 during the men's basketball season — though there were many games when actual attendance for both sports was much smaller.
The United's numbers even dwarf the Albuquerque Isotopes, the venerable minor-league baseball franchise that shares the park and draws about 7,100 per game. When 15,023 showed up for New Mexico's 3-0 win over San Antonio FC on May 5, it marked the second largest crowd in Isotopes Park history.
But it's atmosphere — part tent revival, part political rally, part Fourth of July parade — that has even league officials doing a double take and asking, "What is going on in Albuquerque?"
Even team owner and Santa Fe resident Peter Trevisani isn't exactly sure.
"I don't think we created anything," Trevisani said. "What we did was brush the dust off an old Mustang and polished the chrome. The engine is still there, and it's one of the best engines out there. You just have to drive it."
A vroom with a view looks and feels almost like nothing else on the state sports scene. United matches have a rock concert-like atmosphere, with Carl's fan group — "The Curse" — marching into into the stadium before each match amid chants of "Somos Unidos" and "We are United." Inside the park, flags and banners bearing the club's black and gold colors wave as if the venerable Manchester United, not New Mexico United, were playing. Pounding drums, chanting and singing from before first touch until the final whistle offer a dizzying and deafening way to spend the evening.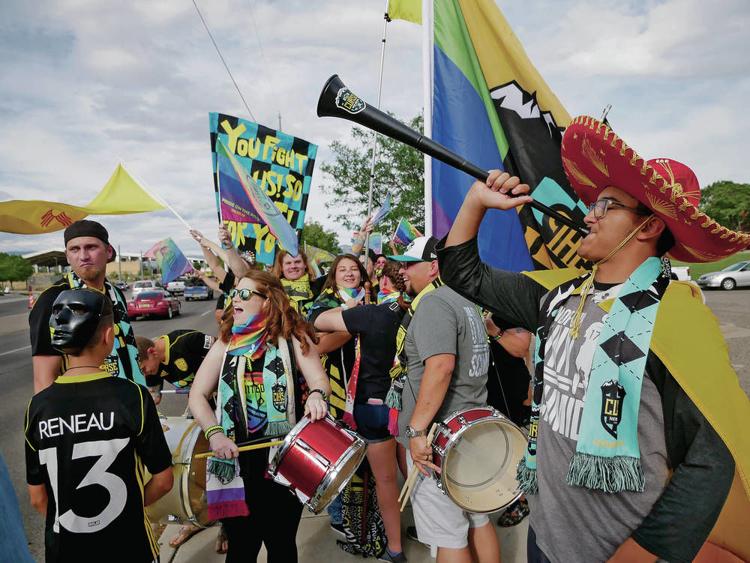 And oh, yeah, there's a soccer match, too.
Sure, winning has a role in it, as the United sit atop the Western Conference division standings with a 6-1-7 record. They also reached the fourth round of the U.S. Open Cup tournament, which pits the top two U.S. leagues, the USL and Major League Soccer. The United take on the Colorado Rapids of the MLS on Wednesday in Denver.
Crowd size became a huge issue in the United's second home match in April against the Portland Timbers 2, as fans who lined up to enter the stadium an hour before the match missed most of the action doing just that. The club has since opened Isotopes Park 90 minutes early just to ease the congestion.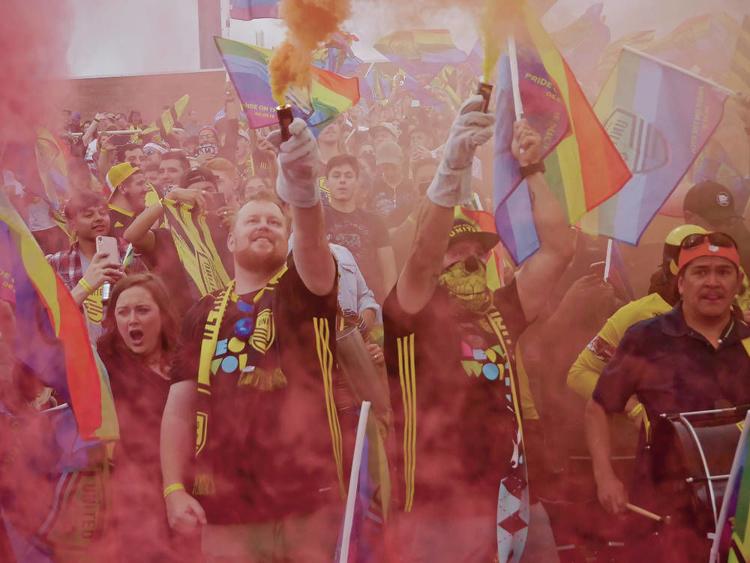 In the 1980s and 1990s, there were previous incarnations of professional and semipro teams in New Mexico — the New Mexico Outlaws of Southwest Indoor Soccer League fame, as well as the outdoor New Mexico Chiles and Albuquerque Geckos come to mind — and the Albuquerque Sol Football Club emerged in 2014. And there have been untold numbers of other minor league sports franchises that have given New Mexico a go — only to, well, go away.
The United, at least for now, are in a different league.
"I didn't know what to expect," said R.J. Montaño, a student at the University of New Mexico and co-president of the fan group with Carl. "I didn't expect more than 2,000 people [at matches]. I thought it would be more like the Sol — just a few loyal supporters but not taking off."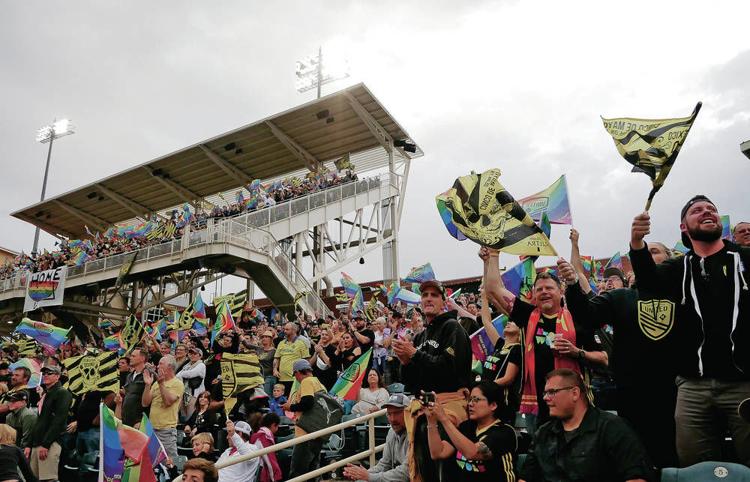 Montaño represents the average United fan. Whereas Carl was a longtime follower of the English Premier League, Montaño's soccer experience was limited to the high school level, as he covered the Los Alamos High School boys and girls teams while he was the sports editor of the Los Alamos Monitor.
Montaño said he saw the local sports landscape as many others did — through the lens of UNM football and basketball.
"I didn't think anything but the Lobos was going to draw something like this," Montaño said. "People love the Lobos, and they love Lobo [men's] soccer, too. You would see them ranked in the Top 10 and you'd see them in the national championship game, but you'd still only have 4,000 or 5,000 people show up."
Carl said what fascinates him about United crowds is the disparate group of people who come together for two hours.
"There's 13,000 people — most of whom you've never met in your life — but you're all screaming your heads off for the same thing," Carl said. "Everybody is completely different but completely the same and working toward the same thing. It is the ultimate rush."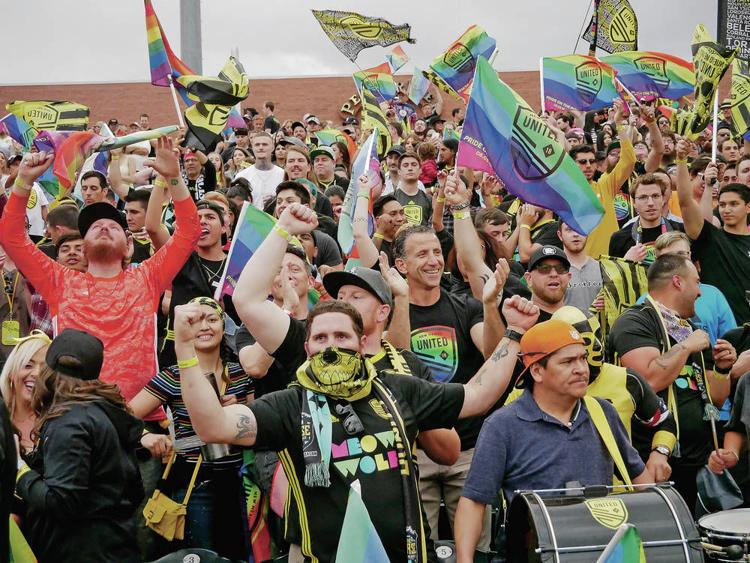 Devon Sandoval, the first player signed by the United and a former star at Albuquerque's Eldorado High and UNM, said he felt there was this kind of potential. Experiencing it, however, is completely different.
"It doesn't surprise me, but it is still amazing to see," Sandoval said. "During the game, people are flashing their lights [from their cellphones], and that motivates us to dig deeper. So, it's special."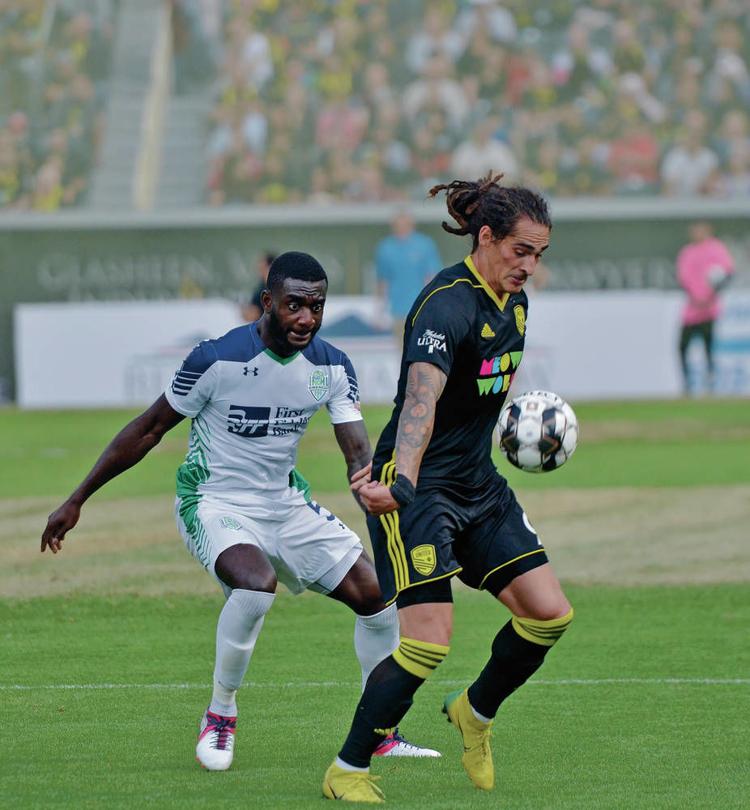 Trevisani said that as the United prepared for their first season, the ownership group was determined to sell the United as a state team as opposed to an Albuquerque team — part of the reason for team name. He pointed to a strong base of fans in Santa Fe, as well as season ticket holders in Farmington, Roswell and even Denver.
Trevisani said the organization even contacted former New Mexicans who live elsewhere, using social media to promote the team.
"We've even reached out to people in Seattle, Boston and Phoenix who are from New Mexico and they have no natural, easy way to stay attached to our state," Trevisani said. "But they are coming out to away games, they're watching on ESPN-Plus [which airs matches online], they're following us on Twitter and Facebook, and they're writing to us."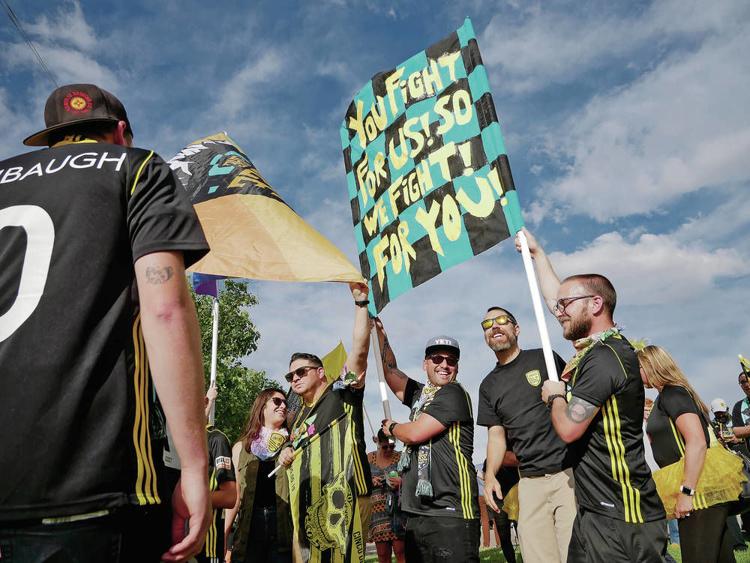 Jeremy Jaramillo, director of a behavioral health clinic in Albuquerque and an avid soccer fan, said the United's determination to connect with the community helped create a deeper connection with the fan base. That can be seen after matches, as players often walk to the stands to meet and greet fans for as long as half an hour.
"They are so enveloped and involved in the community, and they know so many of us," Jaramillo said. "And we know so many of them. There aren't a lot of walls there."
Several bars and restaurants around the state host watch parties for away matches, and The Curse sets up traveling caravans that have gone to Las Vegas, Nev., Phoenix, El Paso and Colorado Springs, Colo. When the United played at Colorado Springs for the third round of the U.S. Open Cup tournament, a couple of hundred fans made the trip north, while many others gathered for watch parties at places like Starr Brothers Brewing Co. in Albuquerque, which was packed full of mostly United fans.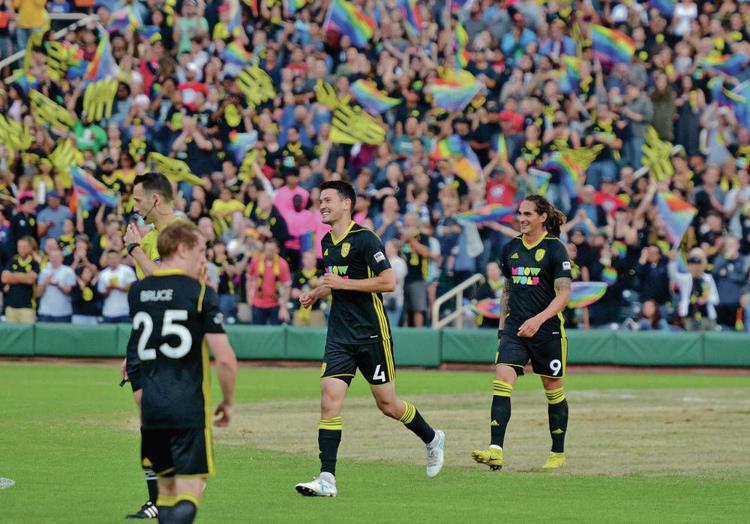 Carl, who spends his days as a spokesman for the state Attorney General's Office, said the fan group set up a charter bus to Denver for the match against the Rapids. It's one of the many duties he never expected to fill when he first took on the fan support group.
"We just got a freakin' charter bus to Denver," Carl said. "I didn't know how complicated that was. We got discounted hotel room, and that was a pain in the ass. You have all this stuff going and this organizing you had to do that you didn't think about."
But as great as the United's debut has been, the question about the long haul nags even the biggest fan. Can this type of ardor be sustained?
Opinions are mixed, but Carl said the true test will come when the team hits its first losing streak or struggles to compete.
"It's still very early," Carl said. "We still have to keep doing what we're doing. At some point — maybe this year, maybe next year or maybe three years down the road — the club will go through a losing streak. It's really important for the people who are packing the park — the thirteen, fourteen thousand there right now when they're winning — are still there when they're losing."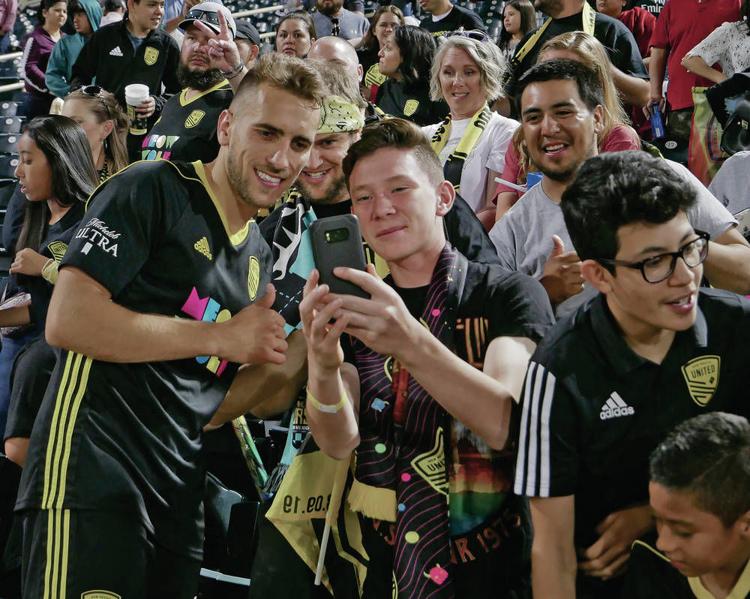 Sandoval, the team's star, left the door open to anything.
"I don't know what the future holds," Sandoval said. "We'll see."
For now, the merry members of the state's newest — and suddenly, biggest — bandwagon will continue to march to the beat of their own drum.