On a Friday in May, Melissa and Jimmie Crawford of Aztec and their children, ages 2 and 4, headed to Albuquerque on U.S. 550 to watch Melissa Crawford's two oldest sons play soccer.
The Crawfords didn't make it.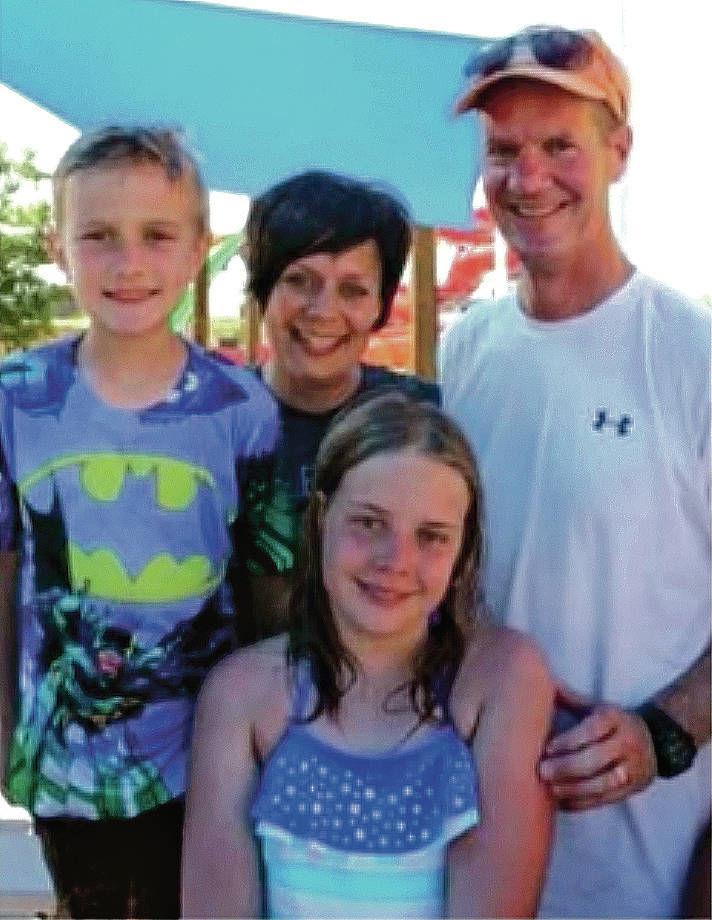 LeAnn and Michael and their two children, ages 7 and 12, were headed home to Texas on U.S. 550 on a Friday in August 2014 following a vacation.
The Millers, like the Crawfords, were killed instantly when a truck crossed the median, crashing head-on into their vehicle.
U.S. 550, with a top speed limit above what the highway was designed for and only a narrow median separating its two northbound and two southbound lanes for most of its length, is arguably the state's deadliest major highway for motorists and their passengers, based on government traffic data.
"Basically, anywhere from San Ysidro [north] is a killing zone," said Cuba village police Patrolman Brian Waterman, whose agency is often called to assist with traffic accidents on the highway.
The New Mexico stretch of U.S. 550 begins in Bernalillo just north of Albuquerque and runs northwest 175 miles through the communities of San Ysidro, Cuba, Nageezi, Bloomfield and Aztec.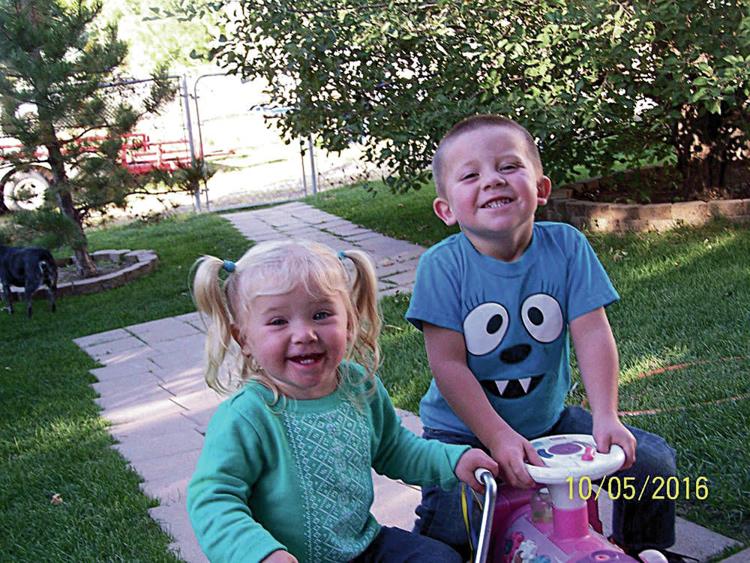 For the years 2013-15, only Interstate 40 in New Mexico had more motorist and passenger fatalities per road mile than U.S. 550, but interstates in general carry more than twice as much traffic as highways like 550.
The fatality rate on U.S. 550 has been among the highest in the state since work to widen the highway to four lanes was completed in late 2001. That raises the question of whether New Mexico replaced one death trap with another when it spent about $300 million to improve what was previously known as N.M. 44, which was notorious for fatal crashes.
Many of the fatalities on U.S. 550, like those of the Crawfords and Millers, have been the result of vehicles veering into oncoming traffic.
The northbound and southbound lanes are separated by a 6-foot-wide paved, flat median with rumble strips but no barriers to prevent vehicles from crossing into oncoming traffic.
The speed limit is 70 mph for most of U.S. 550 in New Mexico. A vehicle traveling 70 mph can cross the median into oncoming traffic in about six one-hundredths of a second. A blink of an eye takes longer.
The narrow median is the result of cost-cutting when the two-lane N.M. 44 was reconstructed, widened and renamed U.S. 550.
Former Gov. Gary Johnson, who oversaw the reconstruction of N.M. 44, said in an interview that a case can be made that U.S. 550 has dangerous design elements.
"But how many fatalities have been avoided?" by improving the old N.M. 44, Johnson asked. "That would be my contention. … Growing up in New Mexico, that [N.M. 44] was the carnage highway."
Research shows fatalities could be reduced on U.S. 550 with the installation of median barriers to separate the northbound and southbound lanes. Cable barriers, which have been shown to be more than 90 percent effective in preventing cross-median vehicle travel, have been installed on interstates in New Mexico.
The state Department of Transportation, whose stated mission includes making road travel as safe as possible, declined repeated requests to make someone available for an interview about the safety of U.S. 550.
In a written statement, department spokeswoman Emilee Cantrell said there were 14 fatal crashes on U.S. 550 in New Mexico in 2015 and 2016, down from a total of 19 in the previous two years. The statement didn't address the issues of cross-traffic collisions, multiple-death crashes or whether the reduction in crashes was the result of safety improvements or just luck.
Cantrell said the department studied 135 miles of U.S. 550 in 2013 and that installation of cable barriers in certain areas was discussed. The statement didn't say why the department chose not to install barriers, but it said the agency considers a number of factors in deciding whether to install barriers, such as median width and the potential of barriers to increase roadway danger.
Jill Schubauer of Gibbon, Neb., a sister of LeAnn Miller, said her first reaction to the news of the crash that killed the Crawfords in May was sympathy. Her second thought: "It should indicate that there's some kind of problem" on U.S. 550.
Waterman and others say the high fatality rate on U.S. 550 is due more to drivers than design. And it's true that speeding, driver fatigue, drinking and weather have all played roles in deadly crashes in recent years, including cross-traffic collisions.
U.S. 550 is littered with descansos, the roadside memorials for those who have lost their lives on the highway. Some are just a handful of artificial flowers stuck in a plastic vase or on a fence post.
One of the most striking descansos is near Nageezi. It's a row of five white crosses dating back to the time before N.M. 44 was widened from Bernalillo to Bloomfield and renamed U.S. 550.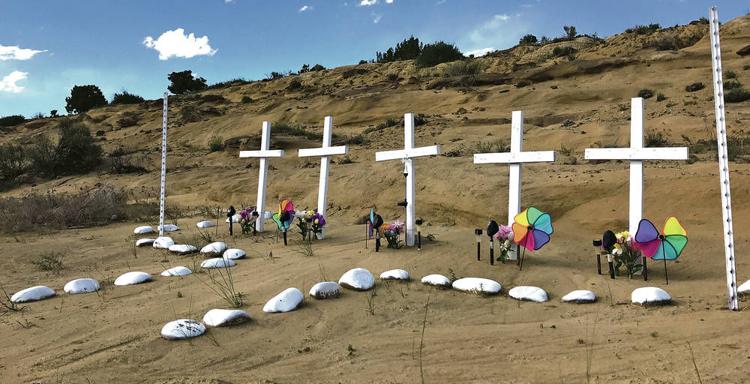 N.M. 44 had narrow lanes and bridges, no shoulders, and limited sight and passing distances. There were reports of bumper stickers that read, "I survived my drive on NM 44."
The drive to the Four Corners region was not only dangerous but slow, discouraging travel between the populous middle Rio Grande Valley and the Farmington area, as well as to ski and other recreation areas in southwest Colorado.
Gov. Johnson's transportation secretary at the time lived in Farmington. Johnson also was a Republican then, and the Farmington area is a GOP stronghold.
In the 1990s, using state highway dollars, the Department of Transportation reconstructed 22 miles of N.M. 44 between Bernalillo and San Ysidro, widening the stretch to four lanes.
The Johnson administration then pledged future federal highway funding to finance the remaining reconstruction of N.M. 44. It was the first time a state had ever taken that financial approach to road building. But financial corners were cut.
The Department of Transportation "management chose to reduce costs and expedite construction by using the same cross section along the entire corridor and to build within the existing right-of-way," according to a University of New Mexico report on the highway project in 2006.
"Although the reconstructed road has four lanes and adequate right-hand shoulders, the 'median' is only six-feet wide, albeit with rumble strips," the report said.
The report also said the roadway was designed for 65 mph, "But at the insistence of politicians, it was posted with a 70 mph speed limit." Seven vertical curves, or hills, didn't meet stopping sight-distance requirements for 70 mph, the report said.
Johnson, who increased the speed limit on the state's interstates to 75 mph, said he doesn't recall pressuring the Department of Transportation for a 70 mph speed limit on U.S. 550.
"Laws should be reasonable and laws should be enforced," said the former governor, who calls U.S. 550 "the smoothest, fastest road in the entire country."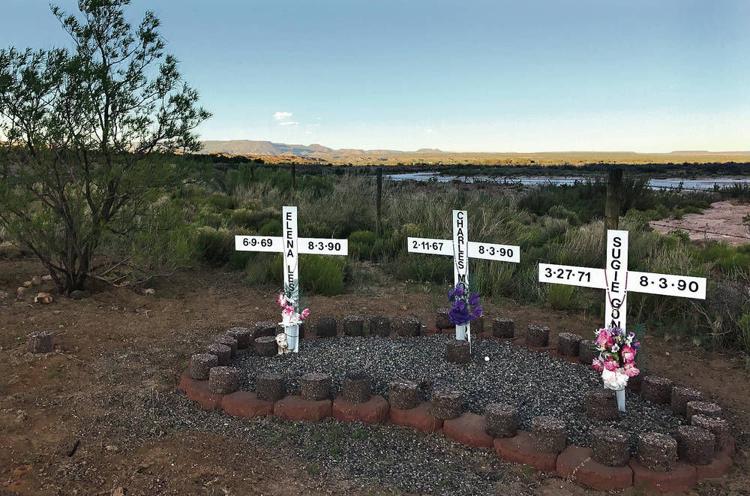 The reconstruction of N.M. 44 from San Ysidro to Bloomfield began in 1999 and was completed in late 2001. Cuba residents celebrated by rolling an 8,000-foot-long bean burrito that straddled the new U.S. 550.
The UNM report in 2006, which was sponsored by the Department of Transportation, looked at crash data for N.M. 44 and data after it was reconstructed and renamed U.S. 550. It found the number of reported crashes had increased but that the severity of crashes had decreased on a 121-mile stretch of U.S. 550 from San Ysidro to near Bloomfield during the years 2002 and 2003.
But much has changed on U.S. 550 since the UNM study years. There is more traffic, and many more deaths occur annually.
In 2002 and 2003, the years of the UNM study, there were a total of 11 deaths on U.S. 550, for an annual average of 5.5, according to federal data. For the years 2004 through 2015, there were a total of 125 deaths, for an annual average of more than 10. The deadliest year for the road was 2014, when the Millers and 13 other people lost their lives.
According to Department of Transportation data, a daily average of 5,133 vehicles traveled U.S. 550 just north of Cuba in 2015, an increase of 16 percent since 2006. Data for earlier years wasn't available from the department's website.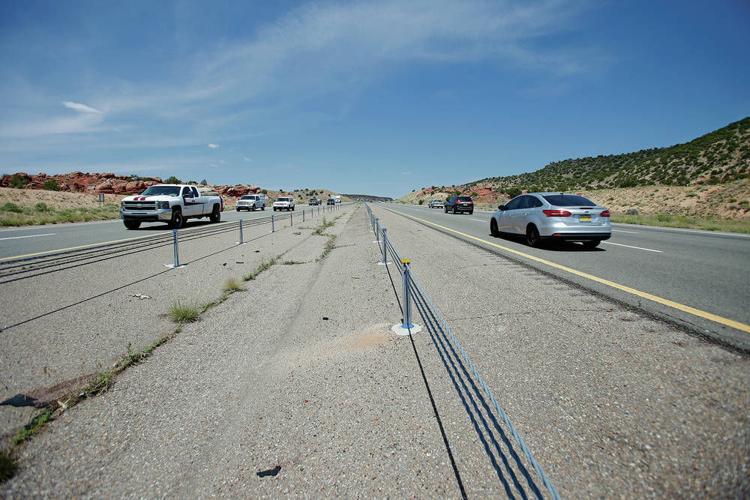 For a highway like U.S. 550 with such a thin median, there is a consequence to not having a barrier. The narrower such a median is, the higher the crash rate, according to a report by the Federal Highway Administration. That report was published in 1993, well before N.M. 44 was reconstructed, and it recommended medians at least 30 feet wide — five times wider than U.S. 550's.
Exactly how many deaths have occurred on U.S. 550 as a result of vehicles crossing its narrow median into oncoming traffic isn't known. Federal crash data is unreliable, but it's clear from some of that data and news reports that head-on collisions are a major problem on 550.
In September 2014, on U.S. 550 just south of Bloomfield, a tractor-trailer crossed the median to avoid an accident and collided with a car, killing a Nageezi woman and her son and daughter.
A Cuba couple and an Albuquerque man were killed in May 2016 on U.S. 550 near San Ysidro when the man's truck crossed the median and hit the couple's car.
A Bloomfield man died in September 2015 when his car was rear-ended and pushed into an oncoming pickup.
Brad Estochen, state safety traffic engineer for Minnesota, which has had an aggressive program to install median barriers, said the speed on U.S. 550 and the narrow median are "a recipe for disaster." A barrier, he said, "would be a thoughtful addition."
"If you can't do the whole thing [with barriers], you start with the areas with the highest volume of crashes," Estochen said.
Many of the fatal crashes on U.S. 550 in recent years have occurred on the stretch of highway from about San Ysidro to near Bloomfield.
John Miller, traffic liaison engineer for the state Department of Transporation in Missouri, which also has been aggressive in constructing median barriers, said barrier installation would "be real probable" if a highway in his state had the conditions like those of U.S. 550. Types of cross-traffic crashes and traffic volumes would be considered, he said.
Guidelines issued by the American Association of State Highway and Transportation Officials, which sets standards for highway design, says median barriers should be considered for highways like U.S. 550, given its median width and traffic volume.
Kelly Hardy, the association's program manager for safety, said the group also recommends other factors be considered in barrier installation, such as roadway design, limited ability of emergency vehicles to cross a median and the costs to install and maintain, as well as the costs saved by fewer crashes, deaths and injuries.
The New Mexico Department of Transportation, in its statement, said U.S. 550 is designed to the association's standards, but Estochen said it wouldn't be the preferred design if such a highway were constructed today.
There are three general types of median barriers: concrete, metal beam and cable.
Cable barriers are less expensive and easier to install than those made of concrete or metal beam. Because cable absorbs much of the energy of a crash, such barriers are far more forgiving to drivers and their passengers. They are about 95 percent effective in preventing vehicles, including large trucks, from entering opposing lanes, according to a 2012 report by The National Academies of Sciences, Engineering, and Medicine.
"There is a general consensus that cable barrier systems have a high degree of effectiveness and lower crash severity when hit," the report said.
But there would be drawback to installing a cable barrier on U.S. 550. Cable stretches on impact and because of the narrow median on U.S. 550, a vehicle that hit a cable could still travel partially into the oncoming passing lane before being stopped by the cable. The Crawfords and Millers were in the far lane when they were killed, meaning a barrier would almost certainly have saved them.
"You normally like to have a little more space" in a median for a cable to stretch, Estochen said. Cable costs about $150,000 a mile to install, compared to about $1 million for concrete, he said.
John Miller said that in his state of Missouri, concrete and possibly double-sided guardrails would be more likely to be installed than a cable barrier on a highway with a narrow median like that of U.S. 550.
But, he added, "I am not going to say, personally, it [cable barrier] would not be effective," he said. "I would take it over nothing any day of the week."
Schubauer said the driver who killed her sister, husband and two children fell asleep before crossing the median.
A barrier, she said, "would have prevented what happened. … He would have hit that instead of them."
The family later settled out of court with the state, the driver and a company that had been repaving the road in the area of the crash that killed the Millers, she said. The amount of that settlement was not immediately available.
"I find it interesting that the state paid out but hasn't done anything to prevent the problem from happening again," Schubauer said.
There are many causes behind the fatal cross-traffic and other deadly crashes on U.S. 550.
"Ultimately, isn't it always the driver?" asked former Gov. Johnson.
Drinking and driving is one of the problems on U.S. 550.
San Juan County has one of the state's worst rates for alcohol-related fatal and other crashes. In 2014, drunken drivers were blamed for two accidents — at least one was a head-on collision — that killed a total of five people on U.S. 550.
Investigators of the crash that killed the Crawfords believe the driver of the truck that collided with their SUV may have been drinking. The driver of the truck also died. Passengers in the truck told investigators there was a cooler of beer in the truck and they had been drinking.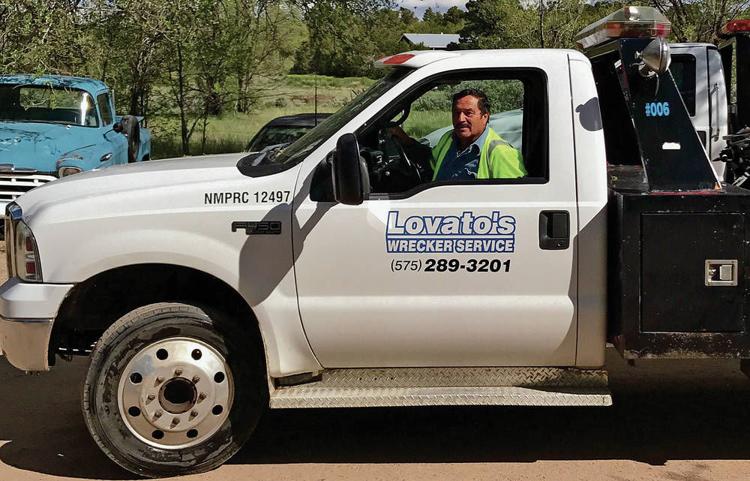 "People drink and drive 550," said Floyd Peña, who has the only tow truck business in Cuba.
The Department of Transportation statement said its research found that speeding is a common contributing factor to crashes on U.S. 550.
"It's just because people are in a hurry and not paying attention," said Waterman, the Cuba patrolman.
The crashes that killed the Crawfords and Millers occurred in clear conditions, but weather has played a significant role in other U.S. 550 fatalities.
From Bernalillo, the highway climbs more than 2,300 feet through dramatic red and gypsum rock, then skirts the Nacimiento Mountains before crossing the Continental Divide at an elevation of 7,380 feet. The highway later drops into Bloomfield, elevation about 5,460 feet.
The change in elevation means driving conditions can change quickly because of weather.
Three people were killed near Cuba in May 2008 when a man lost control of his SUV after a storm left U.S. 550 slippery with rain, sleet and snow. He crashed into an oncoming car.
An Aztec woman and a Rio Rancho man were killed in August 2016 when the woman drove through water on the road and swerved into the man's oncoming pickup.
In January 2011, a state parks trail coordinator died when she lost control of her pickup on an icy patch and the truck spun into the path of a tractor-trailer.
Winter weather also was believed to be a factor in a crash in January that killed two people. A man lost control of his truck and skidded into an oncoming tractor-trailer.
U.S. 550 "can turn from dry to snow in just a few feet," said Cuba Patrolman George Hanna.
Peña said, "The highway is dangerous over here because they [drivers] don't expect road conditions. They don't slow down enough."
But while Peña believes driver mistakes are more to blame for fatalities on U.S. 550 than the road's design, he added, "There is not a lot of room for error."
Digital Enterprise Editor Henry M. Lopez contributed data analysis to this story.