Before Galileo invented the telescope in 1609, primitive astronomers were struggling to accurately quantify the galaxy with the naked eye.
To bridge the gap between cosmic fascination and scientific measurement, Danish scientist Tycho Brahe constructed a device called an armillary sphere to track the movement of planets, measure the differences between the positions of celestial objects and lay the foundation for modern astronomy.
"Brahe used this tool to make observation with the naked eye that were more accurate than any done before," said Bill Donahue, a retired faculty member at St. John's College. "They helped revolutionize all of planetary astronomy."
While an 18th century fire destroyed all of Brahe's original instruments, he left behind an instruction manual complete with detailed descriptions and illustrations. Fifteen years ago, alumni, faculty and students at St. John's began fundraising to recreate Brahe's sphere, and Friday night at 6 p.m., the college will unveil the functional device — the only one of its kind in the world.
"Since the 1600s, nobody has ever made sights like this. We don't even really know how they work," Donahue said. "We understand the general principals of this instrument but nobody since that time has actually studied the construction of this thing to see how it actually works in practice."
While the Smithsonian in Washington D.C. has a model of Brahe's sphere, St. John's' creation can actually operate. Going forward, the sphere, which is over eight feet tall, will be open to the public for anyone who wants to stargaze like it's 1599.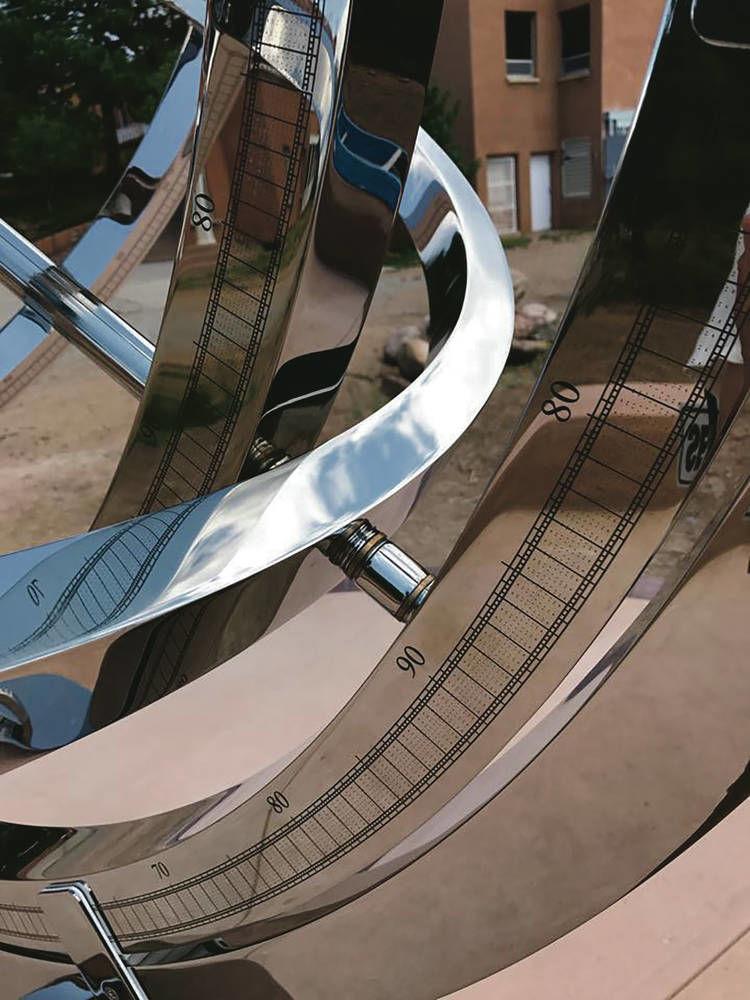 Donahue, who estimated construction of the sphere cost around $100,000, said Brahe outlined the creation of his invention in a book he published in 1598.
To reconstruct the sphere, which is a gift from the class of 2004, St. John's alumni and faculty members consulted that book's descriptions and illustrations to guide craftsman David Harber.
"He would send me drawings, and I would say, 'No, this is wrong, this is wrong. It's not like the book. Change that,' " said Donahue, who also said he began working as a technical consultant on the project around 2006. "When I finally took the cover off though, everything was exactly the way we needed it."
Brahe died in 1601, several years before Galileo came along with the telescope to make his sphere obsolete. Donahue said students within St. John's' unique curriculum will be able to use the sphere to measure the coordinates of planets or stars and track their movement over days, weeks and months.
In the classroom, students will be able to not only learn about Brahe's findings, but also experience his methodology. Donahue said the college also will publish scholarly articles about the sphere to increase understanding of how astronomy was done around 1600.
While the sphere's practical utility may have been surpassed by newer technologies, its historical significance to St. John's is an inspiring learning opportunity.
"We're looking back over 400 years at the technology available in 1598," Donahue said. "It just sends chills down my spine to know we can make an observation of the declination of the sun and say, 'Wow, nobody has done that for hundreds of years.' "