Edgewood residents are learning to adapt after their Walmart Supercenter ignited Sunday night.
The store didn't burn to the ground, but the damage — from a blaze police suspect is a case of arson — forced its closure, at least temporarily.
The town of about 6,000 residents sits in the southwestern corner of Santa Fe County, some 60 miles from Santa Fe and 30 miles from Albuquerque. Many locals have relied heavily on the Supercenter for their groceries, household goods and prescription medications.
Walmart wasn't their only option — the town also has a Smith's and a Walgreens.
Still, Pat Roberts, 60, who has worked at the Supercenter for 14 years, said the fire was "devastating" to the community.
"People depend on the store," he said. "Because of its size, it has pretty much everything."
A 92-year-old woman, who only identified herself as Beverly, said, "This is going to be a major inconvenience. It was a shock to me."
She said she has been a resident of Edgewood for 14 years. On Tuesday, she was shopping just a mile down the road from Walmart at a packed Smith's Food and Drug.
Beverly and her husband had been filling their prescriptions at the Walmart pharmacy, she said. This week they were told to ask their doctors to send their prescriptions to a store in Albuquerque, a 25-minute drive.
Their other options are to switch to the Walgreens or Smith's pharmacy, but that may not be simple, either, Edgewood police Chief Darrell Sanchez said.
As his investigators work with the state fire marshal to track possible arson suspects — so far none has been named — Sanchez is working to make sure residents' needs are met. He is concerned in particular about elderly people like Beverly, who need their medications.
"What I'm trying to accomplish is reaching out to places, the senior center being one of them, because I know we've got elderly people who rely on Walmart as their provider for their medication," he said.
Compounding the problem, he said, is that a pharmacy in nearby Moriarty also closed down recently.
"So those stores were already being inundated by them closing down — and now we've got Walmart on top of it," the chief said.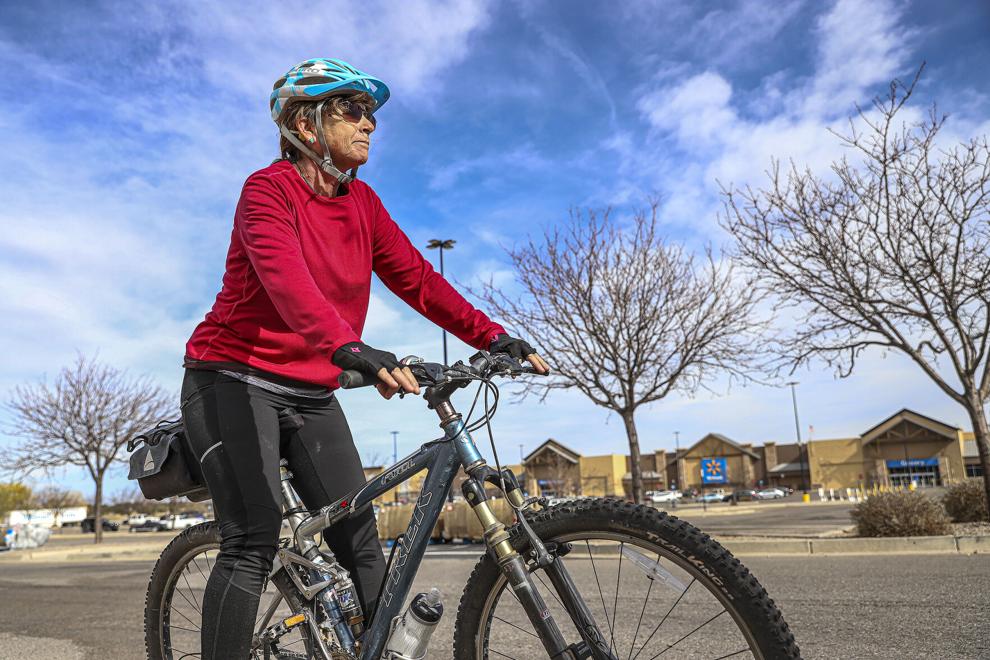 Sharon Prichard, 54, said in other places she's been, she normally didn't shop at Walmart, but when she returned home to Edgewood, she discovered it was a place where she could buy everything she needed.
Prichard enjoyed biking to the store to buy groceries and other things like dog food, water jugs and small appliances. Now, her options are limited.
"What else am I going to do? Drive to Albuquerque and use five gallons of gas?" she said.
Walmart did not respond to requests for comment on the Supercenter or when it might reopen.
In a statement Monday, a Walmart representative said, "We're still assessing overall losses, and it's too soon to estimate how long the store be closed."
For now, some of its employees have jobs.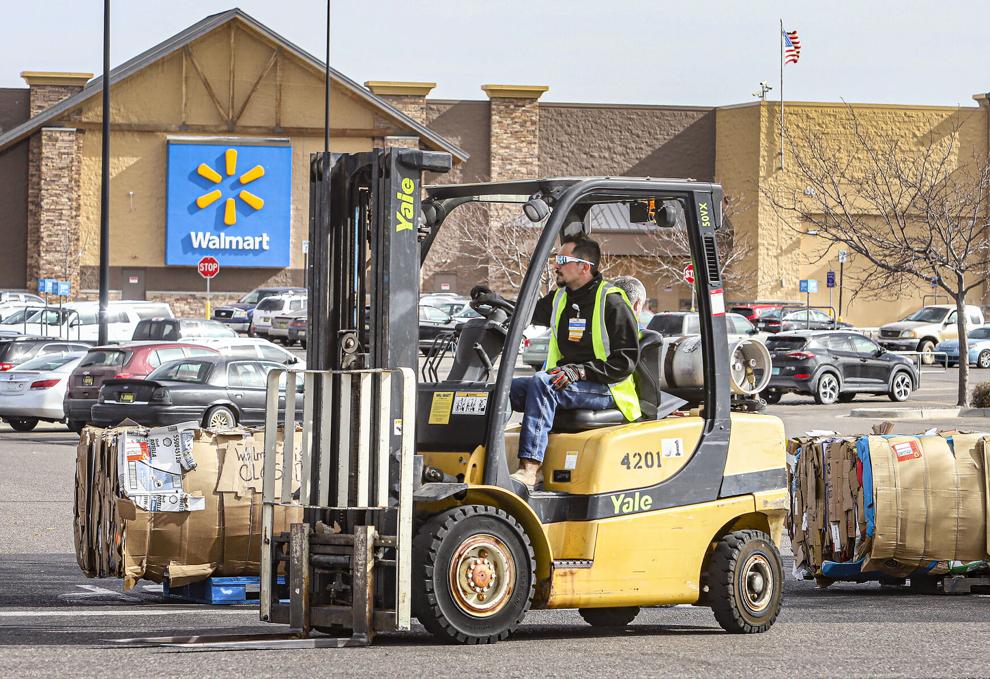 Staff members could be seen Tuesday cleaning up debris outside the store and preparing barriers to close sections of the parking lot to the public.
Julie Sanchez, who recently accepted a job at the store, said she is thankful it is still offering paid shifts. On Tuesday, she arrived around 11 a.m. prepared to work eight hours.
"All we're doing is cleaning stuff, getting everything out of the store that needs to get out and repairing the store," she said.
Julie Sanchez was in the store at the time of the fire, stocking shelves. "I was up on my ladder, and I turned around because I heard somebody scream, 'Fire!' " she said. "I just saw the huge flames."
She noted she didn't see anyone light the fire.
The Santa Fe County Fire Department and Edgewood police arrived around 8 p.m. Sunday after receiving reports that multiple fires had been set inside. The Torrance County, Bernalillo County and city of Albuquerque fire departments aided in what became a four-hour effort to extinguish the blaze.
Jimmy Vigil, a captain with the state marshal's Fire/Arson Investigations Bureau, said Monday it was being investigated as an "intentionally set fire."
"The investigation will take time due to the severe damage the fire caused," he added.