To a passerby walking along any street in downtown Santa Fe, the trees might look healthy. There's plenty of green leaves, and amid a vibrant monsoon season, they're getting plenty of water.
But a closer examination, beneath what appears to be a tree's healthy veneer, reveals infestations of insects, including wood-boring bugs with such colorful names as the longhorn beetle and the honeylocust borer.
Not every threat has an exotic title. Think mold, fungus and parasites.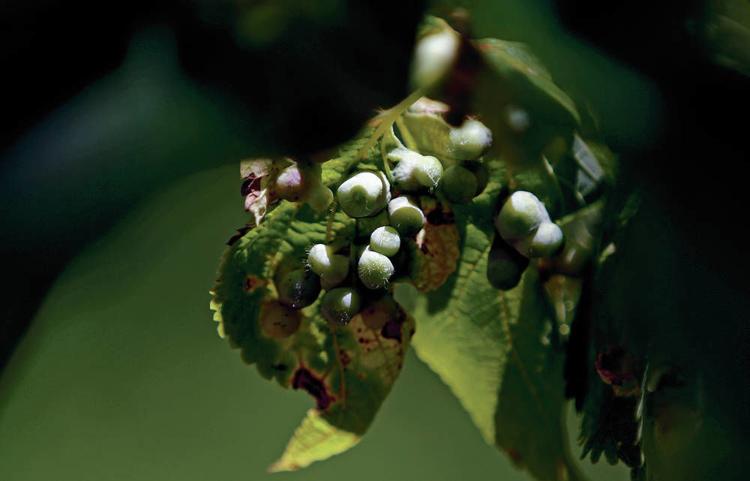 Whether it's an American elm, a Siberian elm, an aspen, a fern or cottonwoods — Have you read about a cottonwood recently? — city park officials and U.S. Forest Service authorities say Santa Fe's trees face assaults on almost every front.
Although last week's controversial felling of a massive and beloved cottonwood in Sena Plaza has dominated arborists' and tree lovers' attention of late, city Parks and Recreation Director John Muñoz said drought and climate change, plus pests like insects, are putting trees at risk, particularly downtown.
In addition, Muñoz, said trees planted by city crews decades ago in 4-by-4 concrete openings downtown are facing a death sentence because they have no room for their roots to spread.
The city is beginning to inventory just how many trees grow within the 88 parks and 3,100 acres of parks and open spaces it owns or maintains. Based on sample data, Muñoz said about 16 percent of its trees are Rio Grande cottonwoods, which he says do not do well here, with 21 percent American elm.
"Trees that want a lot of water in the desert are going to struggle through life," Muñoz said.
In the past year, Muñoz said, city crews have had to cut down about five trees and another 11 are "severely at risk."
The city's trees are not alone in their plight. Tree deaths across New Mexico's forests increased by nearly 50 percent in 2018, the first jump in five years, according to a recent state report on forest health. More than 120,000 acres of ponderosa pines, spruce, piñons and other trees were lost, according to that report.
John Formby, an entomologist who heads the state forest health program, said urban trees are exposed to "heat island effects" that can hasten their decline. Heat islands, he said, occur when concrete streets, parking lots and other infrastructure absorb heat from the sun, increasing temperatures by up to 10 degrees, in comparison to a national forest, where trees are less affected by drought conditions.
"A lot of trees don't like that," Formby said.
Formby also sits on the Santa Fe Municipal Tree Board, which addresses issues pertaining to the city's trees, including the impact of invasive species, pruning efforts and the creation of a city tree inventory.
Predictably, perhaps, the oldest trees within the city's care are in the Plaza and Santa Fe's historic district.
Not unlike the management company that oversees Sena Plaza, Muñoz said the city also faces difficult decisions when cutting down trees.
"I am sure these folks look at all avenues like we do and like other residents do — they looked at all options and worked with experts to try to save the trees," he said. "We have consulted with and tried various tree expert vendors and will try others. Before we have to unfortunately take down a tree because it is a public safety issue, we take extensive steps to make that decision."
Muñoz said his staff is doing everything it can to properly water and fertilize the city's trees and bring in tree experts to save them.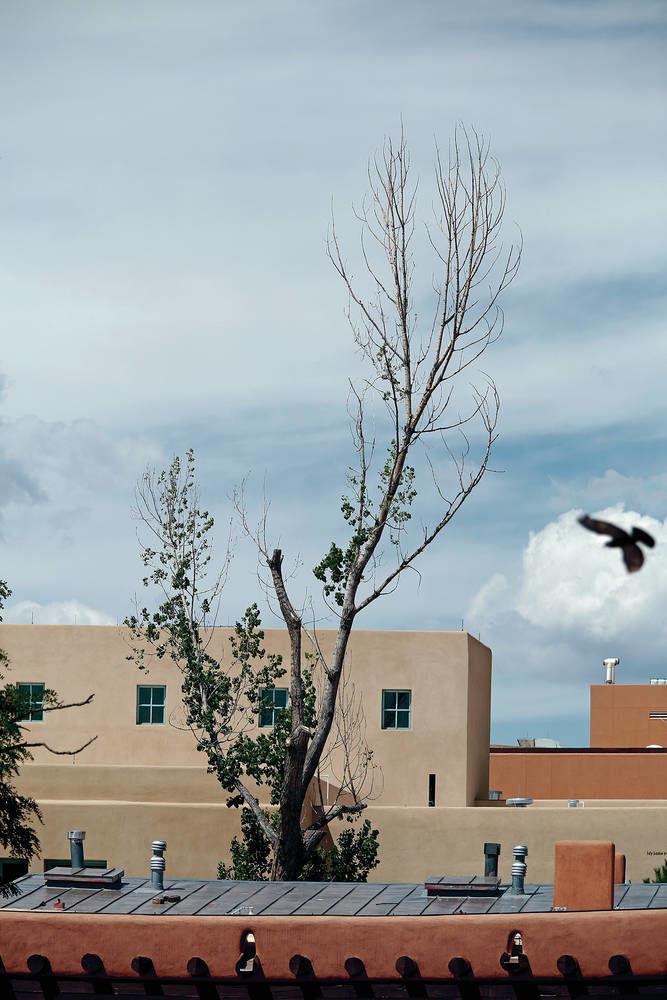 Toward that end, Muñoz said the city is embarking on a strategy to plant drought-resistant trees — Norway maple, hackberry, box elder, chinkapin oak or ponderosa pine — in spaces that will allow them to thrive.
Muñoz said a partial tree inventory conducted several years ago needs to be entered into an electronic database and updated so his crew can determine  how many trees remain on city property, their species and their health.
In the interim, his department sends rotating crews out on a monthly basis to check on trees and ascertain their health. In some cases, they cut dead branches away, especially if they constitute a health hazard — meaning if they break away and fall, they could land on someone.
He said the department is catching up on those tree checks, which were "not happening as consistently as they should have been in the past."
In a worst-case scenario, the department will cut down trees "beyond help," he said.
"We want to save what we can, but if there is no hope, we cut it down and replace it," said Andrew Garcia, a city horticulturist.
The city plants a new tree in place of the one it removes, Garcia said, and is moving toward planting trees that are resistant to disease and tolerant of drought conditions — hackberry trees, for instance. Garcia said he has a goal of planting 100 new trees in the fall.
But funding is tight, Muñoz acknowledged. His department has a budget of $50,000 a year to conduct emergency procedures and to remove and prune trees, and another $14,000 per year for tree replacement and other services.
Muñoz, appointed to his post last summer, said he is committed to keeping the city's trees healthy. Many people in the community hold trees dear, he said.
"People want trees in urban areas," he said. "You might have had your first kiss under a tree. Or maybe it was the first time you held hands. There's something calming about them."