For the first time in a dozen years, Mona is clean.
She'd been using drugs since she was 10, and "it started to get really bad when I turned 16 because I got introduced to really hardcore drugs," she said.
Pregnancy, she added, "was a wake-up call."
Throughout her childhood, she had little support from family, said Mona, 22, who asked to be identified only by her first name. She wanted a different life for her daughter, now 8 months old, and knew that to become the mother she envisioned, one who could offer strength and stability, she had to get sober.
Mona sought help at the Santa Fe Recovery Center and waited for a bed to open.
The first step was a day of detox, followed by 60 days of inpatient treatment.
As Mona was about to begin her second month of rehabilitation, Recovery Center leaders asked if she wanted to be the first woman to pilot a new mother-child initiative — the only intensive residential addiction treatment program in New Mexico allowing mothers to bring in their infants and toddlers. She was eager to participate.
"It was hard for me to go in my first 30 days without her," Mona said of her baby girl, Leticia. "… Thirty days doesn't seem like a lot, but to a baby, that's like a lifetime."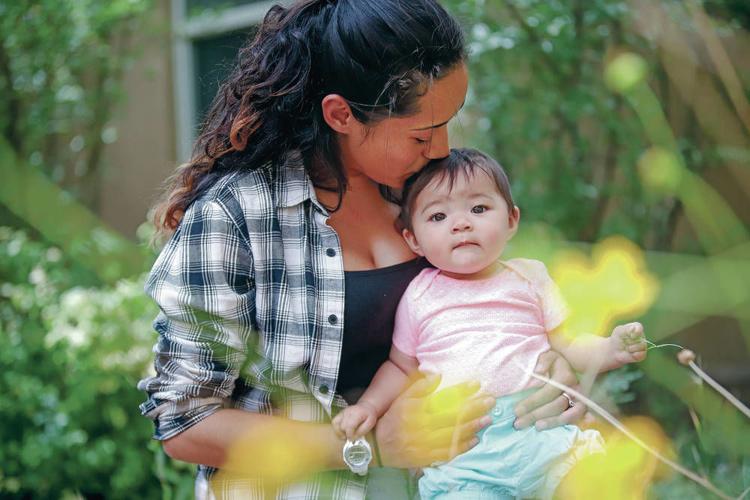 The pair finished the program late last month.
"It's the best choice I could have made," Mona said of her decision to overcome her addiction with Leticia at her side. "… It's changed my life; it's changed my daughter's life."
Advocates for such mother-child programs say they break down barriers to treatment for women and boost the outlook for recovery by increasing a mother's motivation to stay clean and helping her address underlying causes of her substance-use disorder, such as trauma or depression.
"Young mothers feel overwhelmed, and then they feel guilty that they feel overwhelmed," said Adonata Pyaga, clinical director of the Santa Fe Recovery Center.
"There's a high incidence of women in this state who are pregnant without any support, and they don't have the understanding of what it is to have a high quality of life. They don't have high self-esteem skills," she said. "So, incidentally, they end up in situations where they act against their own best selves and their babies. And then they regret it, and it becomes a negative cycle."
Treatment, Pyaga said, helps the mother bond with her child and build self-care skills to prevent "troublesome behavior that leads to other problems" — such as losing custody of the child.
The Recovery Center's mother-child program, with capacity for 16 women and 10 children age 3 or under, is part of the organization's broader effort to expand its beds and services at a 5-acre campus on the city's south side, largely in response to a persisting opioid epidemic in the community and across the state.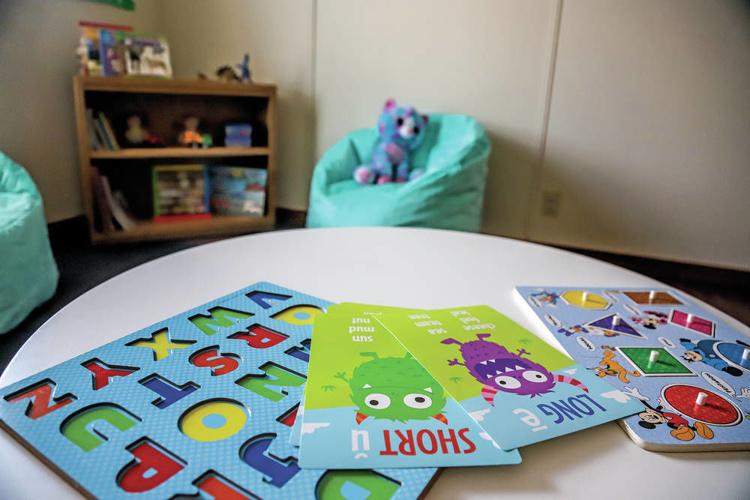 New Mexico has taken the lead in the nation when it comes to preventing overdose deaths by increasing access to the lifesaving drug naloxone and implementing a monitoring system for opioid painkillers and guidelines for physicians. It was one of only two states that received top marks in a report released earlier this year by the nonprofit National Safety Council on opioid-related policymaking.
But the state still has a shortage of intensive residential treatment.
"There aren't many residential facilities statewide," said Recovery Center CEO Sylvia Barela. "New Mexico has the fewest residential beds per capita than almost any other state. … The need is so significant."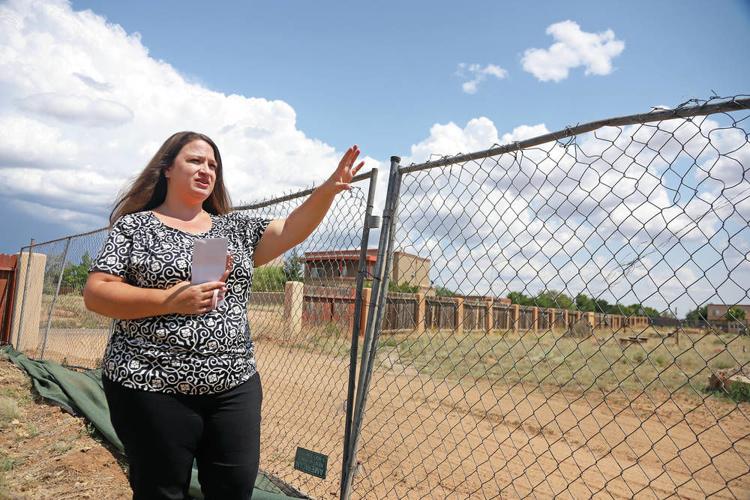 The Recovery Center, which opened in 2005, serves about 1,300 clients a year in its residential and outpatient programs, funded primarily through Medicaid and private insurance, as well as through state and local government grants. In July 2017, it also began operating Santa Fe County's 15-bed detoxification center, helping to ease withdrawal symptoms for about 700 clients a year as they prepare for longer-term treatment.
And 1½ years ago, the center opened two "sober-living" houses with space for up to 13 people who have completed the inpatient program and are in need of a safe, stable home.
"Unfortunately, that's a high percentage of our clients," Barela said.
This spring, the organization moved its administrative staff and outpatient counseling services into a newly purchased building off Jaguar Drive. The facility isn't far from the center's Lucia Lane campus, where renovations have increased the number of adult treatment beds to 39 from 23 and created space for infants and toddlers.
The center is in the early stages of a three-phase plan to develop the Lucia Lane campus. In the first phase, the organization is building a new family support center where mothers and children can seek services following completion of inpatient treatment. The project includes a playground for infants and toddlers.
The second phase, Barela said, is a larger residential treatment facility. And in the final phase, the center hopes to construct additional sober-living apartments.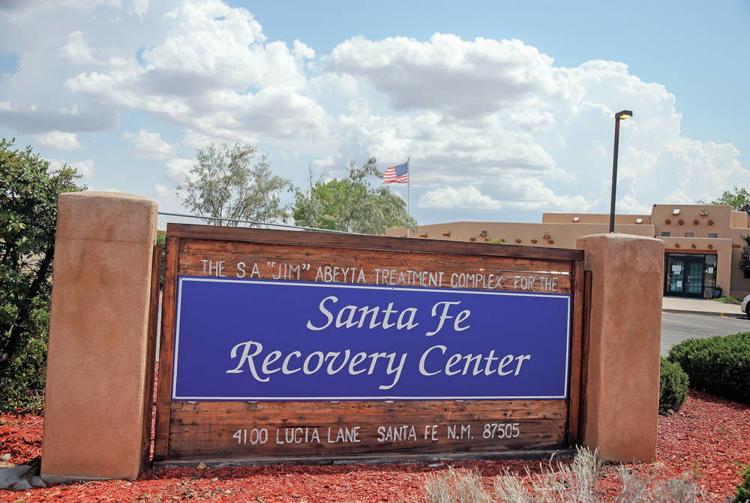 Board member Cara Latil said that's something that would have helped ease her path to recovery. After leaving one inpatient addiction treatment program, she said, she ended up in a homeless shelter.
A heavy drinker and drug user since the age of 13, Latil, now 51, has been sober for three years. It wasn't an easy process, she said. The Recovery Center was her second rehab program, and she would undergo a third before staying sober for good.
She now works as a case manager at St. Elizabeth Shelter's Casa Familia program for women and families and is working toward a bachelor's degree in social work.
Latil has no children of her own, but through her work at Casa Familia, she sees firsthand the need for mother-child addiction treatment programs. "A lot of women who have little kids don't go into recovery," she said, "because they have no one to watch their children."
She's pleased to see the center grow and expand its services, Latil said. "And I'm excited to be a part of it."
Men and women at the Recovery Center are treated in separate wings of the residential facility in gender-tailored programs. Patients from the LGBTQ community choose the program that best fits their needs.
"From 8 a.m. to 8 p.m., they are engaged in activities," Pyaga said, listing "yoga, meditation, acupuncture, art therapy, experiential groups and didactic groups" among those offered to patients at the center. "They are exposed to a lot of different providers, role models and mentors."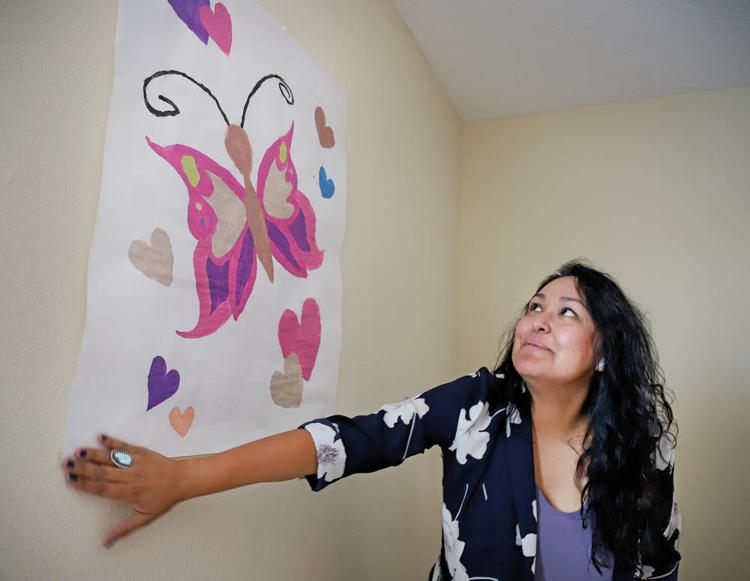 Mothers and children admitted to the new program participate "together, as one unit, instead of as two separate entities growing separately," she added.
The mother-child program is a collaboration between the Recovery Center, La Familia Medical Center and Las Cumbres Community Services, which provides behavioral health therapy.
Las Cumbres hopes to continue working with families, offering home visiting and other early child services "that could honestly last many months or even years," said Stacey Frymier, director of child and family services. "We really want to break these multigenerational cycles of substance abuse."
Mona believes she has reached the turning point she sought when she enrolled in the Recovery Center's mother-child program.
"Everybody is very supportive of each other," she said. "We try to stay very positive. … If any moms get this opportunity, I would recommend it."
While treatment programs at the nonprofit Santa Fe Recovery Center are primarily funded through patients' health insurers, startup costs for new initiatives, equipment and capital expenses are not. The nonprofit relies on private grants and donations to cover such costs.
"We've got a lot of community support," said CEO Sylvia Barela.
The 100 Women Who Care of Santa Fe recently selected the organization for a $10,000 donation. "The money for that is going to go toward cribs and diapers and breast pumps and formula" for a new mother-child program, Barela said.
The center also received a $15,000 grant from the national nonprofit KaBOOM to construct a playground on the Recovery Center's 5-acre Lucia Lane campus.
A donor offered a matching $15,000, Barela said. "We were then able to secure two additional offers of matching funds from two local donors up to a total of $10,000 if we can raise that amount from community donations."
To donate to the capital campaign, or to learn more about needs at the Recovery Center, call 505-471-4985.
To learn more about the center's treatment services, visit sfrecovery.org.