The Board of Directors of the Santa Fe Opera voted Friday morning to appoint Robert K. Meya as the company's next general director beginning Oct. 1, and to divide top management responsibilities among three individuals. Meya's appointment represents a promotion from within the organization's ranks.
Meya, 44, joined Santa Fe Opera in March 2012 and has served since then as its director of external affairs, principally overseeing fundraising and development. In that capacity, he has successfully boosted SFO's fundraising levels from $6.6 million in 2012 to $9.4 million in 2017, and he carried out a $45-million capital campaign to remodel backstage and front-of-house sections of the Crosby Theatre.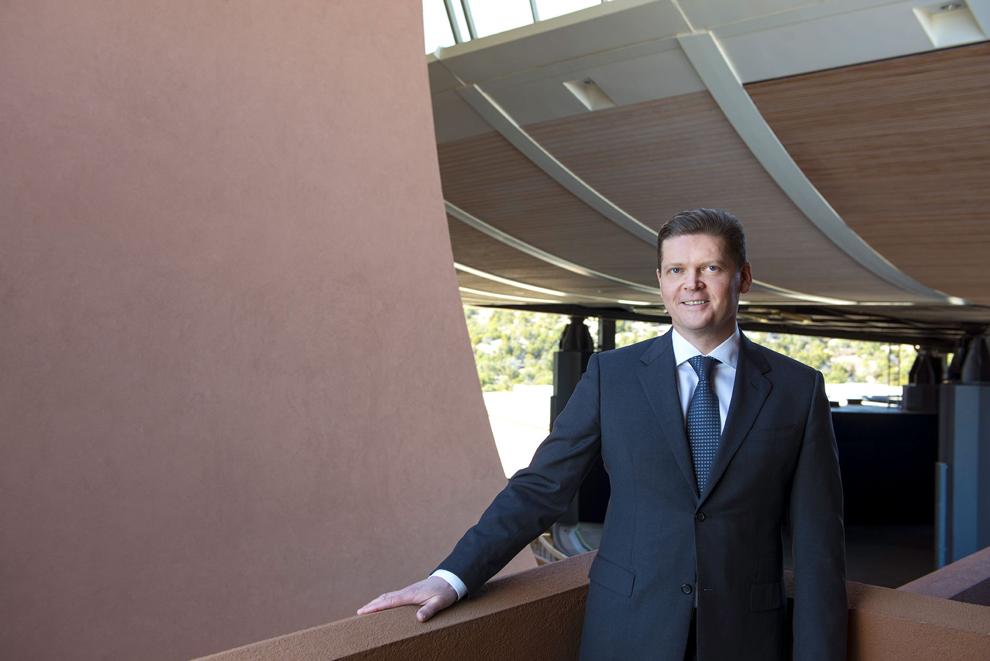 He served as director of development at New York City Opera from 2008 to 2012. A graduate of Georgetown University and Carnegie Mellon University, he held prior positions at the San Francisco Opera, Boston Symphony, and White Nights Foundation of America.
Some of his first hands-on experience in opera management came in 1999, when he served as an intern at Santa Fe Opera.
"I was the Opera Club steward," he recalled, "along with other involvements with VIPs. It was an immersive experience that planted the seed for my future." The company also proved formative to his personal life. He is married to the South African soprano Amanda Echalaz, whom he met when she sang her American operatic debut, the title role in Puccini's Tosca, during Santa Fe Opera's 2012 season. 
Among the major issues Meya will be monitoring is the casino and hotel Tesuque Pueblo is planning to build on land contiguous to the Opera's campus, a development that may generate noise and light that could interfere with the Opera's performances and rehearsals.
"I have not been involved with that in a public capacity," said Meya, "although I have participated in regular internal meetings and have been part of that discussion internally since the beginning. It will present an interesting challenge and also an opportunity. We hope there might be synergies we can explore. Our goal is to have a symbiotic relationship."
The culmination of a six-month search process, Meya's selection also signals a change in the organization's management philosophy. Board president Susan G. Marineau explained that in the course of his candidacy, Meya proposed to the search committee that he be considered as part of a management "troika" that would divide administrative, artistic, and musical responsibilities among three people. This differs fundamentally from the company's historic model, in which the general director has assumed lead responsibility for all of those areas.
The Opera's board is authorized to appoint only the general director and, as a matter of policy, does not act directly in other staffing decisions. Meya is accordingly being hired as general director with the understanding that his first act of business is to name Toronto's Canadian Opera Company's general director Alexander Neef to the newly created position of artistic director and Santa Fe Opera's chief conductor Harry Bicket to be the company's music director. The three members of the management team have all been acquainted with each other for years. Bicket has conducted several productions at COC during Neef's tenure, and their paths cross often on the European opera circuit. The Canadian company co-produced the production of Strauss's Arabella that Santa Fe Opera unveiled in its 2012 season, and it also collaborated on the production of Rossini's Maometto II that Santa Fe introduced that season.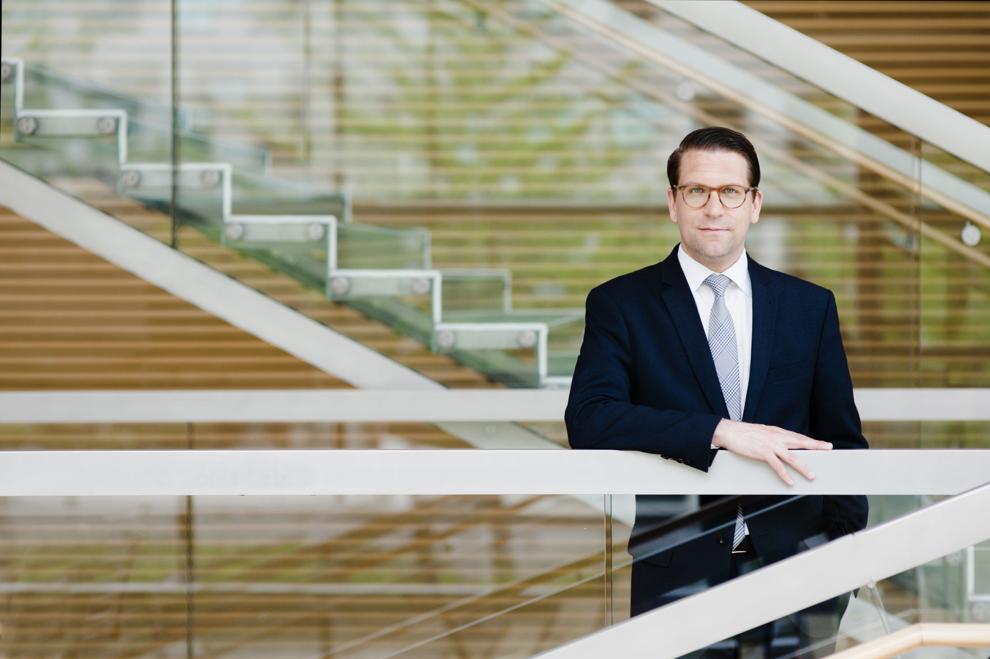 Meya will be the fourth person to head Santa Fe Opera since it was founded in 1956 by John Crosby, who led the company through its first 44 years. Crosby was succeeded by Richard Gaddes in 2000 and by current general director Charles MacKay in 2008.
Last summer, when MacKay informed the company's board of his intention to retire at the end of the 2018 season, a selection committee consisting of five board members was assembled: Marineau, board chair Susan Morris, treasurer T. Peter Townsend, Sarah Billinghurst Solomon, and Charles F. Moore. Catherine French, an executive recruiter specializing in classical music, assisted in the search.
"We spent a tremendous amount of time defining the position," said Marineau. "Robert came to the committee and said that he did not check all the boxes, but that he intended to build an artistic team to round out the portfolio. We have arrived at a leadership team that we feel is very powerful."
The Santa Fe trio is notable for its international make-up; Meya is American, Bicket is British, and Neef is a German who has permanent resident status in Canada. "This presents an amazing opportunity for Santa Fe Opera to achieve a broader international profile," said Meya. "As far as singers and directors are concerned, opera has always been a truly international business, but this offers a focus for audience-building, for being a greater destination for cultural consumers."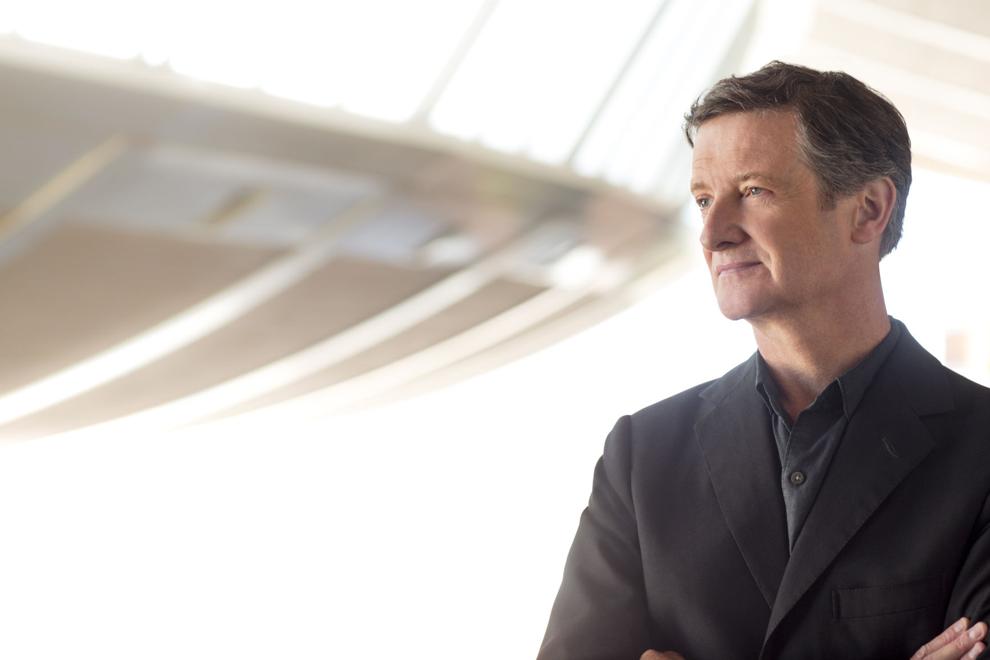 "Santa Fe Opera," he said, "has a tremendous senior management team — highly experienced, high functioning. My work as general director will involve in large part fundraising and budgeting, but also interacting with that team and motivating everyone in the company to do best they can do."