An 86-year-old woman who was killed in the El Paso Walmart mass shooting Saturday was born and raised in Santa Fe, and several grieving family members live here.
Angie Englisbee, whose maiden name was Silva, grew up on West Manhattan Street near the state Capitol and frequently visited the city for holidays and family gatherings, according to local family members who spoke Sunday night.
"She was so smart," Englisbee's sister, Annabelle Ibarra, said.
Ibarra said she's seen news of mass shootings on television for years, "But I never dreamed it would happen to my family."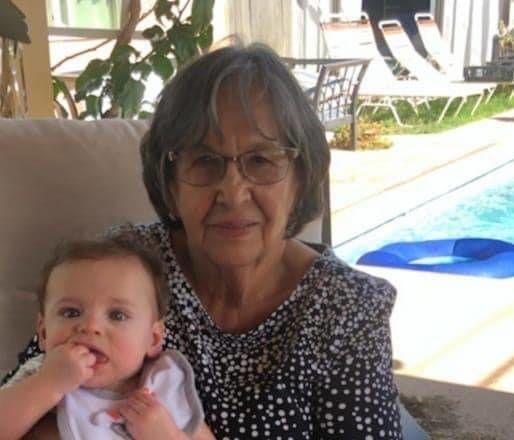 Family members said Englisbee, who was one of 10 children, graduated from high school, was married at Our Lady of Guadalupe Church and moved with her husband to New Orleans.
After her husband died at the age of 38, she and her seven children moved to El Paso, where most of her kids still reside.
"Angie never hurt anyone," nephew Carlos Moya said. "She always minded her own business."
Family members recalled a woman who loved to talk about sports and watching football and basketball on TV.
"She was a kind-hearted, joyful woman who had a happy life," said niece Jennifer Bransford.
"We love her and we'll always love her," said another niece, Karla Moya-Crites. "And we love our family in El Paso."
Saturday's shooting left at least 20 people dead. The suspect is a young man from the Dallas area who posted a hateful screed about immigrants shortly before the shooting.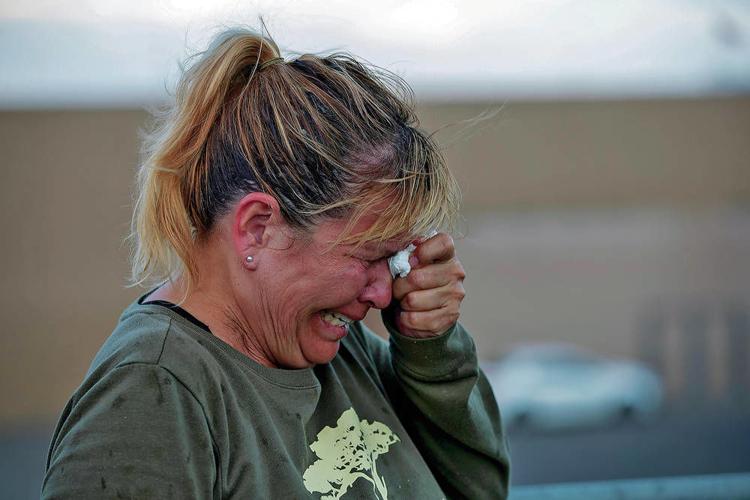 "He's a monster," Moya-Crites said. "I won't even give him a name. He's a monster. … I don't want to seek revenge. I just hope one day he has to face God and he has to answer."
One of her sons called Englisbee on Saturday soon before the mass shooting, Moya-Crites said. He was flying back from Florida and waiting for a connecting flight in Atlanta. Englisbee was in the Walmart.
"She was in line, waiting to get checked out," Moya-Crites said. "He cut her off, saying 'Mom, I'm going to let you go. I'll call you later.' "
Not long after, Englisbee's family — and the rest of the world — learned of the massacre.
The victim's children in El Paso tried for hours to find out about their mother's fate. And in Santa Fe, family members were frantically calling relatives and watching the horrific drama unfold on television.
"My sister called me and I started watching CNN the whole day," Moya said. "And I started seeing people leave Walmart. I told my wife, 'She's one of the victims,' because she wasn't coming out."
Those torturous hours for the family stretched into Sunday. "But we didn't find out until 3 p.m.," Ibarra said.
"She was one of the last ones identified," Moya added.
"It's a dark world we live in now," Bransford said. "This shows how we need more God in our lives and in our schools. And a lot more love and less hate and racism. We need to leave racism where it belongs, in the past."
"I am terrified right now," Moya-Crites said. "I'm terrified to let my kids go to school. … Why does it have to be like this?"