Nicole Romero was anxious when she walked up to La Familia Medical Center on Alto Street.
She'd been to a clinic before, asking for help kicking her dependence on heroin. That time, she left rehab after three days.
But this time she was pregnant. And if she didn't quit using the drug, she risked losing custody of her two older daughters or worse — watching them follow in her footsteps.
"I couldn't see my kids like that. You know?" Romero said. "I had to change."
Romero enrolled in a medication-assisted substance abuse treatment program at La Familia in 2013, the year it opened. In the past four years, the program has helped more than 400 people wean themselves off heroin and opioid painkillers, including dozens of pregnant mothers, with the help of medication.
Dr. Wendy Johnson, La Familia's medical director, started the program after noticing an increase in opioid-dependent mothers delivering babies at Christus St. Vincent Regional Medical Center — a troubling result of a growing opioid epidemic both locally and nationally.
Earlier this month, President Donald Trump declared the worsening opioid crisis a national emergency. The problem is one New Mexico has battled for decades, with an opioid overdose fatality rate that often has led the nation. In 2014, the state was ranked second in the U.S. with a record-high number of deaths. A year later, however, New Mexico's death rate declined and its rank fell to eighth, as states in the Midwest and along the East Coast continued to see sharp increases.
The federal government, in response to the crisis, has opened the doors for more treatment with medications that have proven effective at curbing addictions. Nurse practitioners and physician assistants can now prescribe one such drug, buprenorphine, and a physician can now treat up to 275 patients with the drug, an increase from a previous limit of 100.
New Mexico, one of the first states to expand access to naloxone, a lifesaving antidote to opioid overdose, also is considered a leader in combating addiction through medication-assisted treatment. The approach combines behavioral health therapy with drugs such as methadone, naltrexone and buprenorphine, better known by the brand name Suboxone. An article in the American Journal of Public Health in 2015 placed the state among the top 10 for adequate access to the treatment.
But advocates and state officials say there still isn't enough medication-assisted treatment available in New Mexico to help everyone who needs it, especially in rural communities. Dr. Michael Landen, the state epidemiologist with the Department of Health, said a primary goal is to increase access to these medications across the state.
Some advocates say an expansion of access to the addiction treatment requires enlisting more of the state's primary care providers, many of whom are reluctant to take on the responsibility.
Opioid dependency "is a very pervasive problem, and specialists alone, psychiatrists alone, are not going to be able to handle the volume of need," Johnson said. "As community health care providers, I think we all have to step up."
'I had to do the best for my daughter'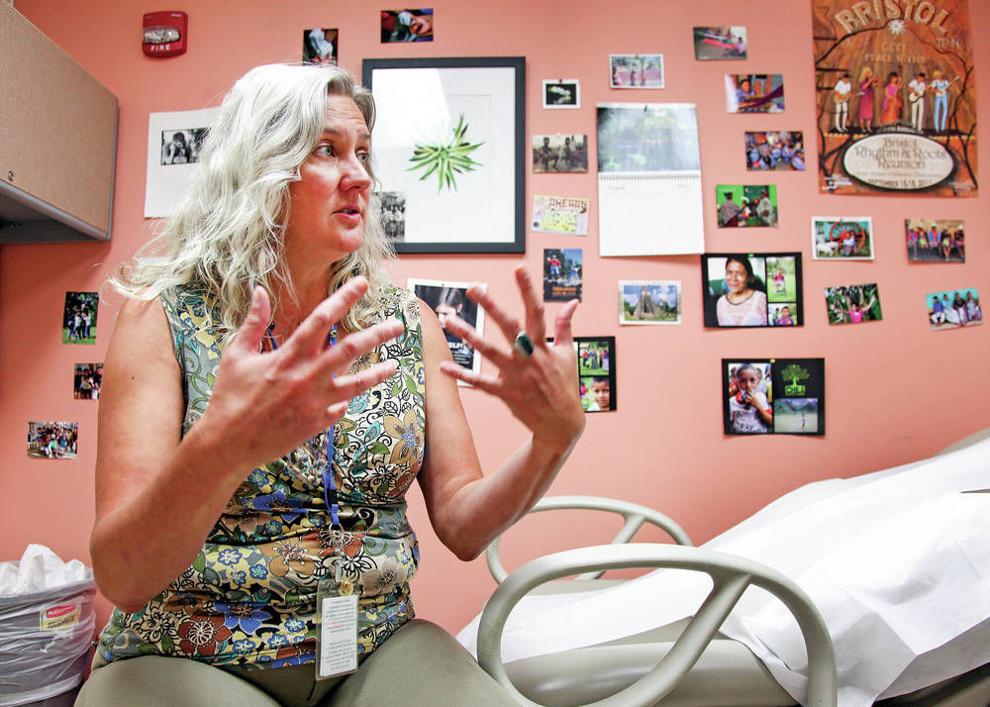 Medication-assisted treatment is particularly important for pregnant women and their newborns. Mothers can miscarry or give birth prematurely if they withdraw quickly from an opioid. And if they continue to use the drug, their infant can be born with a high risk for withdrawal. The symptoms are less harsh for babies exposed prenatally to medications like buprenorphine, which also is an opioid, and their hospital stays are shorter.
The addiction treatment is not always easy.
Romero, only a few weeks pregnant when she enrolled in La Familia's program, remembers the worry and cravings that gnawed at her in the hospital room where she went to detox from heroin before switching to a buprenorphine-based treatment. Her whole body hurt. She felt like she was dying, she said, and she wanted to shoot up. She filled a syringe with water and shot that into her veins, instead.
The doctors had told Romero that she could miscarry during withdrawal, so they were monitoring her carefully. Even still, she worried about her unborn child.
Seven months later, Romero was in a hospital again, this time to deliver her baby. The heroin was out of her system, but the worry wasn't. She knew the baby might have to be weaned off buprenorphine. At first, she didn't want to tell the nurses she was on the medicine.
"I was ashamed," she said. "I was so scared how people were going to judge me. But I knew I had to do the best for my daughter."
Shortly after she gave birth, Romero's newborn began sneezing — a sign of withdrawal. Romero's heart sank.
But then the symptoms abated, and for the first time in months, she felt relief.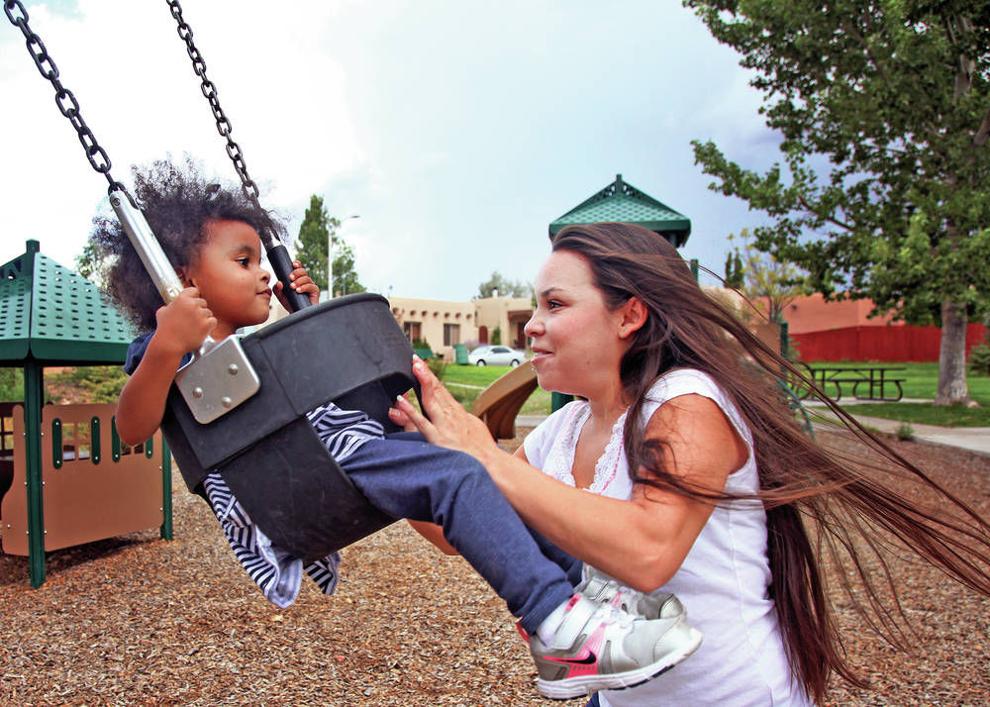 "I was so thankful," Romero said. "It was definitely a blessing."
Her baby is one of 83 delivered through La Familia's substance abuse program.
Four years later, Romero still goes to counseling every week, and she gets a new dose of buprenorphine from her provider every month. She's relapsed a few times, she said, but she doesn't count those episodes against herself. Because at the end of the day, she got back on track.
"I knew I deserved better," she said. "You have to want it yourself, and you really have to stay away from everybody who does drugs."
Numbers show a need to widen access
It's difficult to determine exactly how many people in New Mexico or across the U.S. use illegal opioids. The number of overdose deaths is a common measure.
The federal Substance Abuse and Mental Health Services Administration estimated 2 million people in the U.S. struggled with opioid use disorder last year, and less than half of them were being treated with the proven medications.
The ratio could be slightly higher in New Mexico. According to Landen's rough estimates, at least 20,000 people in the state are addicted to heroin or painkillers like oxycodone, he said, and about 12,000 are receiving methadone or buprenorphine.
"Everybody who is in need of treatment is not going to be able to get treatment," he said, adding that the problem is more pronounced in some areas of rural New Mexico, where overdose death rates are higher than the state average, and access to care is scarce.
Data the state Health Department provided to The New Mexican show a disparity among counties.
Tiny Catron County, with just 3,600 residents, had the state's second-highest overdose death rate in 2016 but one of the lowest rates of patients receiving buprenorphine. Grant County, just south of Catron in southwestern New Mexico, had the eighth-highest overdose rate among the state's 33 counties. Its rate of buprenorphine treatment was a little more than half the state rate, with 179 people per 100,000 residents receiving treatment in 2016, compared to 313 per 100,000 statewide.
Data from the Federal Substance Abuse and Mental Health Services Administration say there are more than 60 authorized buprenorphine providers in Santa Fe County who, combined, have the ability to treat more than 3,000 patients.
But data collected by the local group the Santa Fe Prevention Alliance show only about 1,100 people in Santa Fe are actually receiving medication-assisted treatment with buprenorphine or methadone.
Shelley Mann-Lev, the director of the alliance, guesses this is about half the number of opioid-dependent people in the county, though there is no way to be sure. Some providers who are authorized to prescribe treatment aren't actively doing it, she said. Others don't have the resources to take on up to 275 new patients.
Reaching out to primary providers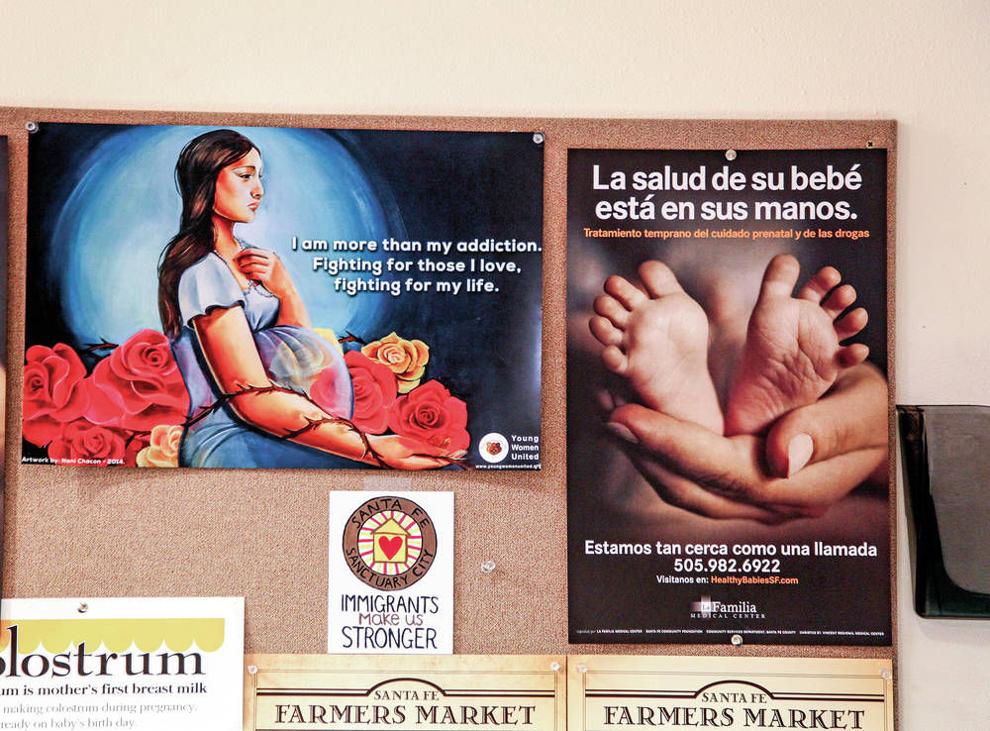 The Santa Fe Prevention Alliance is one of the most active advocates in the county for expanding access to the treatment.
"We definitely need every health care organization to ensure that [medication-assisted treatment] is available to the patients it serves," Mann-Lev said. "Many of their patients need this service, and they would be more likely to get it if their primary care provider offered it."
One of the organization's goals is to ensure that all prospective patients have access to treatment, and nobody has to wait in line for long periods of time.
One mother, a 24-year-old from Chimayó, said she called 10 different providers, each with a long waitlist, before she was admitted to La Familia's program, where pregnant women get in right away.
For others seeking treatment, Johnson said, the wait for enrollment can take up to a month if they're not already a patient at La Familia.
The Chimayó woman, now a mother of two babies, is a full-time student. She's been sober since she started the program in 2015 and has plans to own a business.
She asked that The New Mexican not use her name because she feared that might affect her job prospects and also because some members of her family don't know about her struggle with opioid dependence — first in the form of pills and later as heroin.
"I always knew the type of mom I wanted to be," she said. "I just really had to get my crap together."
She plans to leave Chimayó someday, she said, so her kids don't fall into the same habits that plague many people in the community.
Expanding treatment in New Mexico will mean changing both medical access and medical providers' attitudes.
Part of the problem is a well-documented lack of access to primary care, particularly in rural areas of the state. That's one reason, Landen said, why it's important to allow nurse practitioners and physician assistants to prescribe buprenorphine.
But even in more urban areas where doctors are plentiful, getting them to embrace addiction treatment can be a challenge, Mann-Lev said.
"I think one of the key reasons is that many health care providers don't yet see that as primary care," Mann-Lev said.
The Southwest CARE Center, a family practice in Santa Fe, used to provide medication-assisted treatment through a few of its practitioners. After they left, the clinic stopped offering the service.
Dr. Sarah Fatland, medical director for the center, said some providers don't feel comfortable addressing the behavioral health components of addiction. The facility plans to develop a comprehensive treatment program, she said, rather than have physicians take on addiction treatment alone. She didn't have a timeline for when the treatment might be available.
For many patients struggling with an addiction to opioids, access to treatment makes all the difference.
Candice McKim was one of the first patients in La Familia's program. She credits the clinic with helping her get her life together.
McKim hasn't touched drugs since she started the program four years ago, when she was pregnant. She now has a healthy 3-year-old daughter and has been cured of the hepatitis-C she contracted during the years she was using heroin.
"I found out I was pregnant, and I knew it wasn't about me. It was about the baby," McKim said. "I needed to get help, and I did."