Saying it would only put a small dent in Santa Fe's long-running housing shortage, Mayor Alan Webber and the City Council approved a contentious proposal Wednesday to make it easier for homeowners to build and rent guesthouses.
"It's not meant to be a panacea for our affordable housing ills that we're experiencing, but it's a small step," City Councilor JoAnne Vigil Coppler, one of the sponsors, said before the 8-1 vote.
City Councilor Carol Romero-Wirth cast the lone opposing vote, saying she supported the proposal but that it failed to address concerns expressed by some of the nearly 50 people who spoke about the ordinance change.
Opponents said amending the city code to allow two rental homes on single-family lots, and dropping a requirement that the property owner occupy one of the dwellings, could lead to commercialization of neighborhoods by real estate speculators.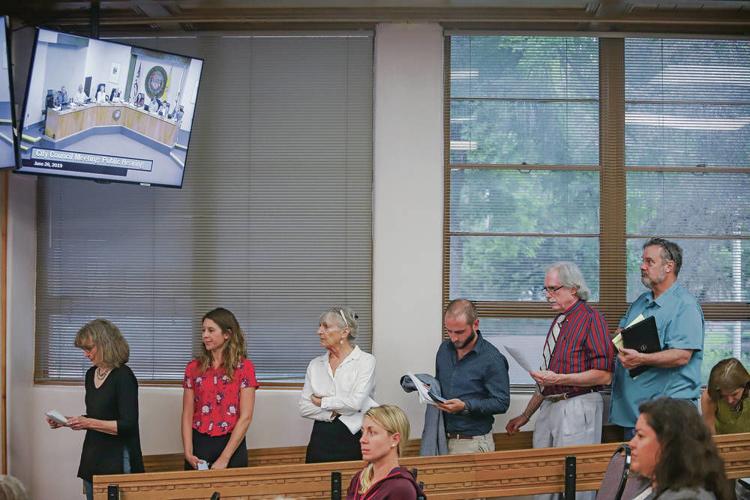 Romero-Wirth also raised a process objection, saying the proposal only appeared before one council committee before reaching the full council and that Wednesday was the first time she had been given the opportunity to propose changes.
But she was overruled by her colleagues, some of whom said the city needed to take action.
"I think part of the problem is we've been listening for years and years and years to one side as opposed to the other, and that's why we're in the situation we're in as a community," said City Councilor Roman "Tiger" Abeyta, also a sponsor.
Webber said it's clear to him that Santa Fe's housing crunch is the No. 1 issue facing the city. He said his administration is working on a bigger housing agenda that includes infill housing projects on city-owned land.
"This is not the solution to our housing problems," he said. "It is one element of a larger strategy."
The council vote came after a nearly 3 1/2-hour hearing that drew a standing room-only crowd with varying views on the proposal. Many of the people speaking against the proposal were older residents.
Alysia Abbott, a 20-year homeowner, said she's been "astonished" how long-term residents have been vilified over the past few months.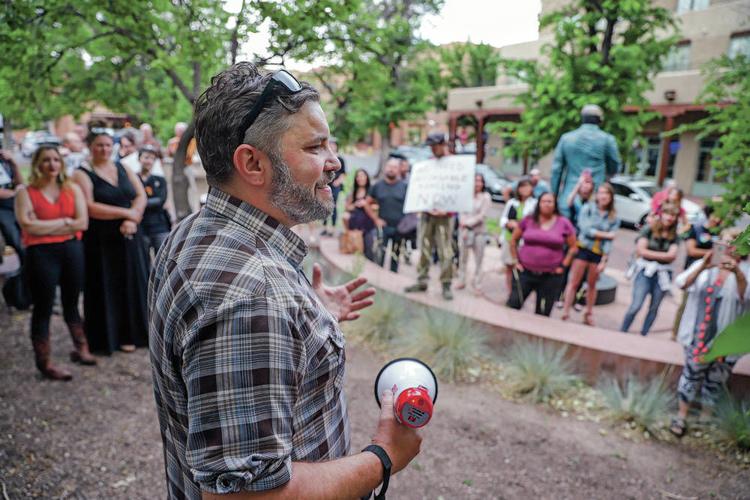 "Our concerns have been trivialized," she said. "We're the people who have made the neighborhoods that all of these young people would like to move in. … You will destroy what we have built."
Pat Lillis said she hoped the council wouldn't remove the restriction that requires a property owner to live in one of their units on the same lot in order to rent the other.
"It will only invite speculation," she said. "They will buy and not live here. It will impact the most vulnerable."
Another complaint was that the city isn't doing enough to enforce existing rules intended to mitigate negative impacts on neighborhoods, such as clamping down on unregistered short-term rental properties. City officials said they are beginning to step up enforcement with regard to short-term rentals, which they said is a separate issue from permitting more accessory dwellings for rental to long-term tenants — defined as more than 30 days.
Mike Loftin, executive director of Homewise Inc., a nonprofit that helps low- and moderate-income people purchase homes, said of the proposal, "It's not going to cause an influx of slumlords or destroy our neighborhoods. In a very modest way, it will contribute to affordable housing while being sensitive to our neighborhoods."
The proposal doesn't require guesthouses to meet the city's guidelines for affordable housing — a point that Councilor Signe Lindell emphasized.
City Councilor Peter Ives, also a sponsor of the proposal, said elected officials have recognized a housing crisis in Santa Fe for years but haven't tackled the issue as aggressively as it needed to.
"We lose our young people because they cannot afford to live in our city," he said.
Vigil Coppler, a real estate professional, said her son is a millennial who can't find a place to live in Santa Fe.
"I feel darn lucky that I still get to be here, but not everyone is so fortunate," she said, referring to being a homeowner. "In our real estate community, we have joked at one time — maybe they're still joking about it, I don't know — that the Rail Runner is our vehicle to affordable housing because they get on it, they take our livable wage and they ride that train all the way to Rio Rancho and Albuquerque."
Follow Daniel J. Chacón on Twitter @danieljchacon.