ESPAÑOLA—An era in New Mexico journalism ended Wednesday with the surprise announcement the Rio Grande Sun had been sold to a group of investors, two of whom have served as chairmen of the state's Republican Party.
The sale was front-page news in the weekly publication, for years considered a staple in and near Española, a place where news and controversies are constant and hard-edged. The Sun has long been known for investigative journalism, often publishing stories and series that enlightened community members and enraged politicians.
"The legacy of the Rio Grande Sun, from my perspective, is mixed," said former Española Mayor Joseph Maestas, now chairman of the Public Regulation Commission and a candidate for state auditor.
"It's mixed because I think the newspaper tended to focus on the negative and not about the positive aspects of the Española Valley, and typically, most newspapers reserve the slanted or opinionated pieces for the opinion page, but to me it seemed that it was an opinion piece from cover to cover," he said.
A headline in Wednesday's edition states the "new owners support vibrant, balanced coverage."
The owners include Ryan Cangiolosi and Harvey Yates Jr. of Albuquerque, both of whom have served as chairmen of the Republican Party of New Mexico, and former state Rep. Joseph Sanchez of Alcalde, who is running in the June primary for the House district seat he relinquished in 2020 to run for Congress. Cangiolosi served as deputy chief of staff for former Republican Gov. Susan Martinez from 2011 to 2012 and was her campaign manager in 2010.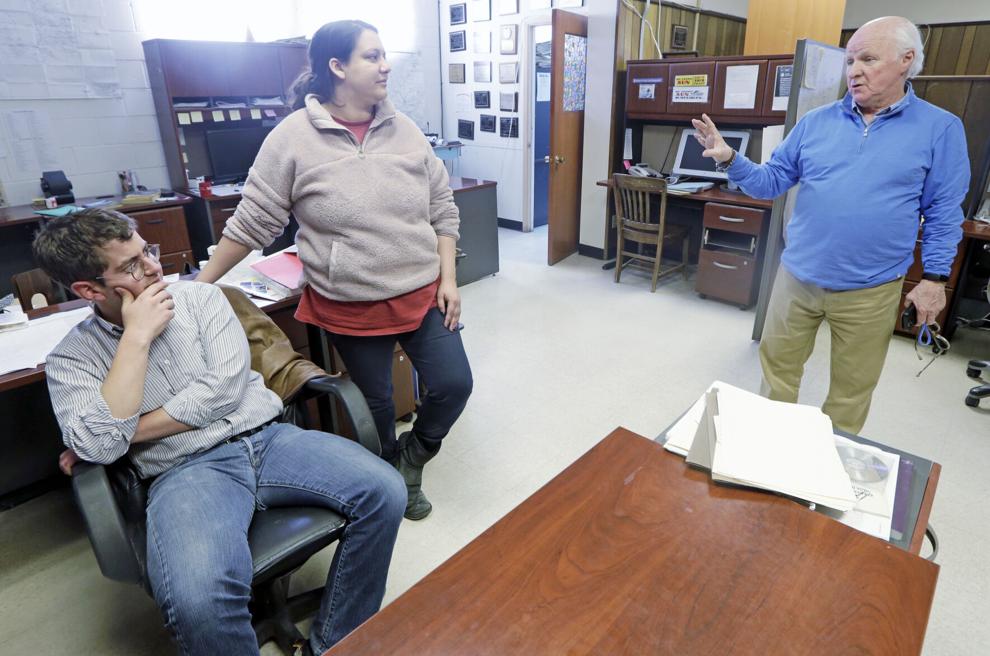 Other owners of El Rito Media LLC, the entity that purchased the newspaper, include Bryan Ortiz and Tom Wright of Santa Fe, Francisco Romero of Albuquerque, Peyton Yates of Artesia, Jalapeño Corp. of Albuquerque and Los Mocositos LLC of Santa Fe, according to the Sun.
"They are dedicated to continuing the Rio Grande Sun. They are also dedicated to making New Mexico a better place to live. They believe that one way to help do that is to provide a newspaper which is fact-based, which searches for the truth and whose readers say, 'I cannot tell whether those reporters are Democrats or Republicans. They report the facts,' " said a story with the owners' byline.
Marlo Martinez, a Democrat and former Rio Arriba County probate judge who is running in the June primary for House District 41 against Rep. Susan Herrera, said the change of ownership signals the newspaper will become more conservative.
"The new owners are conservative," he said. "I don't know all of the owners, but I do recognize Harvey Yates as an oilman from Artesia who is very well to do and is involved in the political arena."
Richard L. Connor, the new editor and publisher, said the owners have agreed to be "hands off" in news coverage and that he would be in charge of day-to-day operations.
"They do not have any newspaper experience, and they were looking for someone to help them get started," said Connor, who has been in the newspaper business for more than 50 years and owns a company that buys and sells newspapers.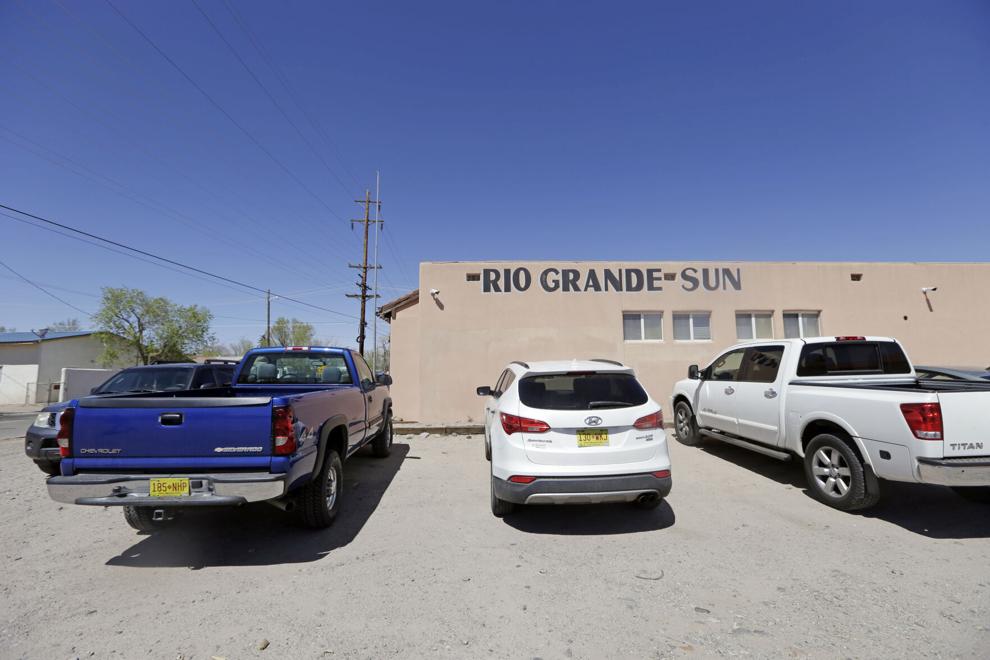 The Sun reported the sale of the newspaper was completed April 1.
"The purchase price and terms were not disclosed," the newspaper reported.
The newspaper was founded nearly 66 years ago by Robert E. and Ruth Trapp and Bill and Hollie Birkett. The Trapps eventually bought the Birketts' interest in the newspaper, and Robert Trapp guided the newspaper for decades before he died in 2014 at the age of 87. His son, Robert B. Trapp, has overseen the newspaper after his father's death.
"I watched my parents come to work every day, literally until the day they died," Robert B. Trapp is quoted as saying in the Sun story. "No one owns a weekly newspaper. It owns you. I've got too many things I want to do before I die and I can't do them and run a weekly newspaper."
He did not return a message seeking comment Wednesday.
Connor, who owns the Fort Worth Business Press in Texas and two weekly newspapers in northern Virginia, said members of El Rito Media LLC were "literally sitting around" when they came up with the idea of buying a newspaper.
"They contacted someone in New Mexico and said, 'Do you know any newspapers that might be for sale?' And someone said, 'No, but let me call Bob Trapp.' And they called him and asked him, 'Would you sell the newspaper?' and he said, 'Yes.' He didn't have it on the market," Connor said.
Trapp went to a Santa Fe-based newspaper broker, who asked Connor if he was interested in helping the investors get started, Connor said.
"I fit the bill in that I move a lot. I'm very flexible about where I live," he said. "I was willing to move, and I also took on this assignment because I was intrigued with the history of the Rio Grande Sun and I admired that the new owners were from New Mexico and they intend to keep the newspaper in New Mexico and try to expand it."
Connor said the new owners' goal is to honor the "great reporting legacy" of the Trapp family and "build on the traditions and run a good newspaper that serves the community."
Connor, 75, said there are no plans for layoffs or other cost-cutting measures that typically follow newspaper acquisitions.
"They didn't buy it to gut it," he said, referring to the new owners. "No one is being laid off. No one is being fired. No benefits are being changed. In fact, we're adding a match to people who invest money dollar for dollar, so this is a unique newspaper story in this regard."
Nicholas Gilmore, who joined the Sun as a reporter six months ago, said he was surprised about the change of ownership.
"It's been in Bob's family since [1956], so that's a long legacy, and I have faith that we'll hold true to that legacy and keep on our local sort of antagonistic reporting and kind of stay true to the course for what the Sun has been doing for decades," he said.
Despite the change, Gilmore said he hasn't been particularly worried.
"There is that [fear] with Gannett or other sort of corporate takeovers, but this doesn't seem to be one of those situations," he said. "Everyone in media fears changes in ownership, layoffs, things like that, but from everything that I've seen, the sale seems to be in our favor as reporters and editors."
Javier Sanchez, another former Española mayor who lost reelection this year, described the community's relationship with the Sun as mixed.
"I think the paper has a reputation on both sides," he said. "I think a lot of people use it to get the information that they need and want. At the same time, many people also will probably look to changes both with a fresh perspective but also wondering whether or not we'll be getting the same type of coverage."
Sanchez, who previously was unaware of the sale, said the newspaper gave him a fair shake during his tenure as mayor.
"They've been a part of bringing the news from Española to Northern New Mexico for many decades," he said. "It will be a missed tradition and interesting to see how it moves forward."
Correction: A previous version of this story incorrectly identified Marlo Martinez as a Rio Arriba County probate judge. Martinez resigned from the post in March.