Santa Fe residents have become accustomed to the trilling sound of the broad-tailed hummingbird as it darts around flowers and feeders looking for nourishment from spring through mid-fall. The species' roughly 4-inch-long, green-winged and red-chested male often will buzz close to a birdwatcher's head and perform intricate, high-flying mating rituals.
"People are just crazy about attracting hummingbirds to their feeders," said Anne Schmauss, co-owner of the Wild Birds Unlimited store in Santa Fe and author of the "For the Birds" column in The New Mexican.
But a new report from the National Audubon Society has cast doubt on the future of the broad-tailed hummingbird and dozens of other birds in the state. The study, which says nearly two-thirds of North American birds are in danger of extinction due to the effects of climate change, names 48 percent of New Mexico's birds at risk.
That New Mexico group includes the mountain chickadee — a regular visitor to bird feeders — as well as the dark-eyed junco, the pinyon jay and the acorn woodpecker.
The report has a ZIP code-based tool to track birds in each area.
The gloomy forecast follows on the heels of a study published last month in Science magazine that says the U.S. and Canada have lost nearly 3 billion birds in the last 50 years due to "ecosystems in disarray because of habitat loss" and other issues.
"It's alarming to us," said John Hayes, executive director of Audubon New Mexico. "The top-line message is that 389 species of the 600-plus the National Audubon Society studied show that under a 3-degree warming scenario, they are vulnerable to extinction by the end of the century."
Government agencies, as well as local and national environmental groups, agreed the news is bad.
"This report serves as yet another sobering reminder of the negative impacts of climate change, including on bird species that live right here in New Mexico," said Maddy Hayden, a spokeswoman for the New Mexico Environment Department.
Michael Robinson of the nonprofit Center for Biological Diversity, headquartered in Tucson, Ariz., said, "This [report] illuminates just one facet of the global catastrophe that is underway. … Birds resonate with people. People like to see them come back year after year. They like to know that they are going to fare well. Global warming means they are not going to fare well."
Birds are not the only species at stake. Experts say birds are living indicators of environmental changes that affect all species, including humans.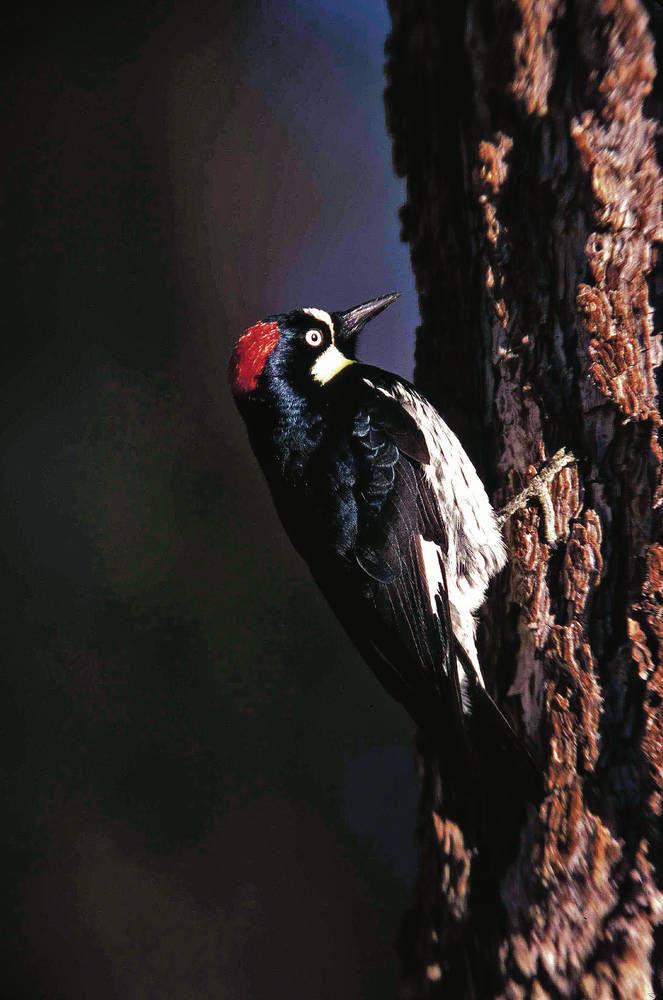 "The very basis for having a canary in the coal mine is to get information in time to save yourself," said Robert Mulvihill, ornithologist for the National Aviary, a nonprofit located in Pittsburgh. "That's what this report does. It gives us time to understand the scale and magnitude and changes that we humans are creating on Earth and to hopefully give us some pause and ability to adjust our behavior to act in a more sustainable way.
"If this is happening to birds," he added, "what does that mean for all of us?"
It's a question worrying scientists, environmental activists and conservationists as concerns about global warming and climate change continue to grow. For example, President Donald Trump has rolled back some regulations designed to limit global warming and withdrew the nation from the 2015 Paris Agreement, an international accord on climate change goals.
Just over a year ago, the 30-year-old United Nations Intergovernmental Panel on Climate Change issued a report saying there are only about a dozen years for global warming to be minimized and contained before the world begins suffering more drought, intense heat and flooding.
To prepare the Audubon report, analysts studied bird observations for 604 species around the nation, looking at climate and habitat conditions, bird-breeding surveys and data on land use, vegetation distribution and climate change projections.
Warming projections of both 1.5 degrees and 3 degrees Celsius (2.7 degrees and 5.4 degrees Fahrenheit) through 2080 were studied to see how birds would fare.
In New Mexico, the report says, average temperatures during the warmest month are expected to increase over time by about 5.8 C, while average annual precipitation is expected to decrease by some 1.3 inches. Those changes are expected to impact moisture levels, vegetation and insect communities.
Which could lead birds to die out or move out.
Hayes and Robinson said many bird species could adapt to climate changes by migrating to areas where conditions meet their needs — primarily north. But, Hayes said, "When conditions change so that those habitats are no longer available anywhere, there's nowhere to go. We're not talking about direct mortality rates, but of consistent population loss as a result of losing habitat."
Audubon leaders want the report to serve as a call to action to curtail the impacts of climate change. It urges governments and communities to pursue "policies that together can drive down emissions at the scale and speed we need" and to "invest in 100 percent clean energy, energy efficiency and clean transportation policies that will dramatically reduce carbon emissions from the U.S. and world economies."
Hayes said he doesn't see the study as a "gloom-and-doom" scenario. The average person can do more to save energy and lower carbon emissions by reducing use of plastics and using public transportation.
He cited the state's new Energy Transition Act, which mandates a shift to 50 percent renewable energy sources by 2030, as the type of policy that can make a difference.
The report also suggests people push state legislators to pass other clean energy laws, plant more native vegetation throughout the state and increase wetlands.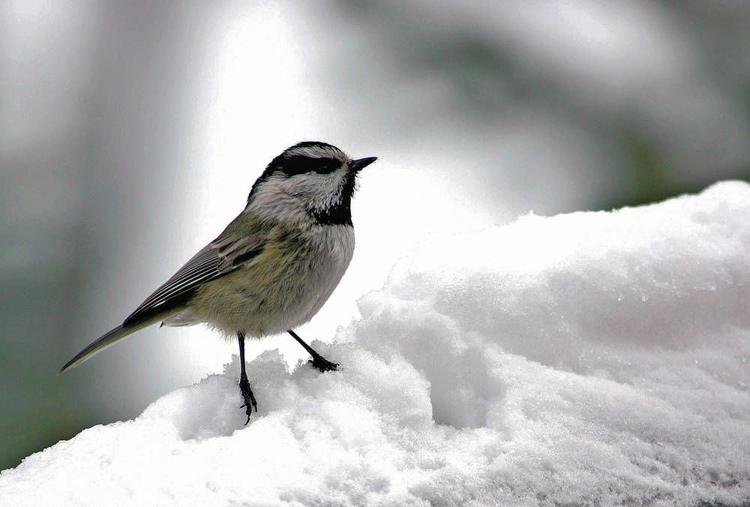 The state is heading that way, activists say.
Earlier this year, Gov. Michelle Lujan Grisham ordered the creation of the New Mexico Climate Change Task Force, directing all state agencies to contribute to a statewide climate strategy to decrease effects of warming temperatures.
"The Environment Department has received clear direction from the governor to take action to prevent and mitigate the catastrophic impacts of climate change and we are continuing on that path," Hayden said.
Schmauss said she began noticing long before the Audubon report that some birds aren't showing up in Santa Fe like they used to.
"We're sort of an unofficial barometer of what is happening with birds," she said. "We hear customers talk all the time about birds that they see. They don't tell us, 'We're seeing 30 percent less,' but they say, 'We don't see as many mountain chickadees as we used to.'
"In Santa Fe, you may have this feeling that you are in the forest with lots of trees and vegetation and insects and diversity," she added. "But to see that slipping away … I don't know when we are going to tip."