Pedestrians were back Friday night at the Farolito Walk on Canyon Road, greeted by a persistent drizzle and the smattering of sleigh bells.
Spectators noted fewer farolitos — "little lanterns" made with sand, paper bags and lit candles — but a similar crowd size to pre-pandemic years as the scent of piñon wood filled the air. Last year, the Christmas Eve walk was restricted to vehicles only amid pandemic restrictions.
The mostly masked crowd grew thicker as the evening got darker, and fallen single-use facemasks turned muddy on the ground.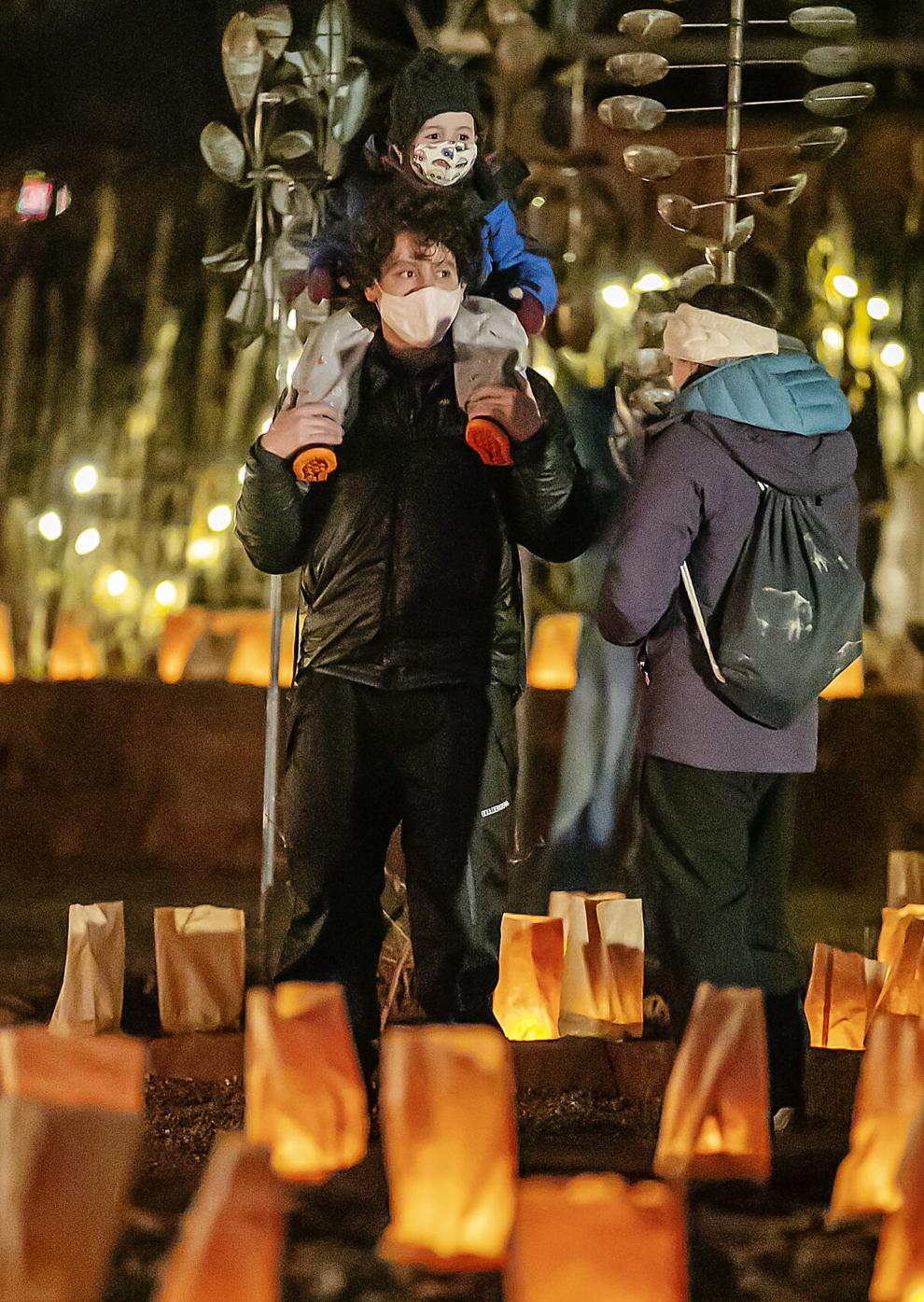 Police were officially blocking off Canyon Road from 6 until 9 p.m., but some revelers got a head start. A few groups sang Christmas carols as they wandered, while others wrapped themselves in multicolored string lights.
On-foot exploration wasn't the only return to normalcy this year.
Kathy Rivera, Santa Fe's resident "Farolito Lady," again wore her signature black jacket with a broad-brimmed sun hat adorned with more than 100 tiny, battery-powered farolitos. She didn't show last year out of an abundance of caution.
"The coat usually comes out once a year, and it's tonight," she said.
She took shelter under an umbrella at the base of Canyon Road, greeting passersby early in the evening.
"I've been pleasantly surprised at the crowd given the weather," she said. "Once the rain goes away, I'll go on the promenade."
For decades, thousands have taken the annual stroll through Canyon Road on Christmas Eve to admire row upon row of lit farolitos and take in the scent of the luminaria bonfires signature to Christmastime in New Mexico.
A few people outfitted in Santa Claus attire clutched cups of hot chocolate and cider while trekking up Canyon Road through the evening, meandering around deep puddles in the sidewalk caused by an afternoon storm.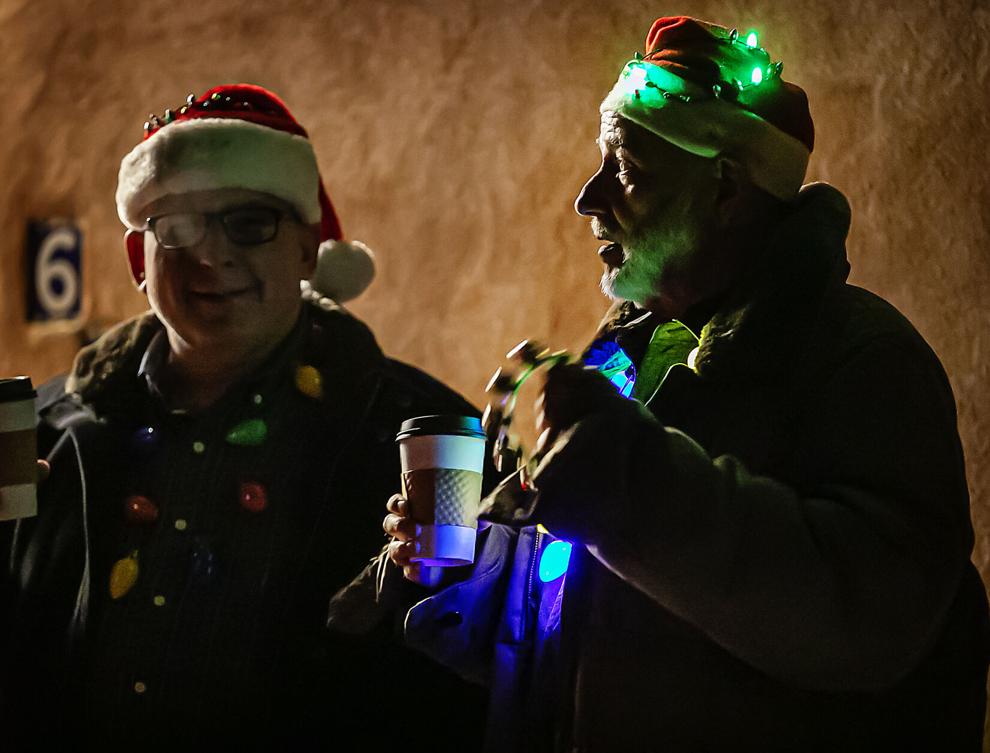 Some groups ambled in and out of some of the galleries on Canyon Road that chose to remain open. Other storefronts were dark, and many farolitos wilted and were extinguished in the rain early Friday.
For Amy Kawadler, who makes and sells repurposed jewelry through her business Adorn Reborn, it was a successful Christmas Eve for making sales and connections.
"It's about meeting the community, sharing my story and hoping something resonates with them tonight," she said.
She was selling her designs out of Edition One Gallery as a bonfire crackled outside near a table of delicate holiday cookies.
It wasn't her first Farolito Walk, but it was her first time selling goods instead of enjoying the sights.
"It's bittersweet because I'd love to be out there mixing it up," she said. "It's my favorite event of the entire season."
For Rafe, an 11-year-old student at Wood Gormley Elementary School who was feeling quite warm in her pink paisley winter jacket after strolling the farolitos, the night was fun but didn't improve with time.
"I kind of liked the beginning, when we were walking among fewer people," she said.