Anyone who has been around Santa Fe for a while knows the house at the corner of Agua Fría and Velarde streets and its dazzling array of saints, angels, lawn ornaments, fountains, flags and more.
Known as the Garden of Love, it's been a decadeslong labor of love for Helen and Charles "Tunnie" Sharpe and a beloved landmark in the neighborhood.
So, when a wall surrounding the Sharpes' garden was damaged in late July by a hit-and-run driver, the neighborhood rallied to mend what had been torn asunder.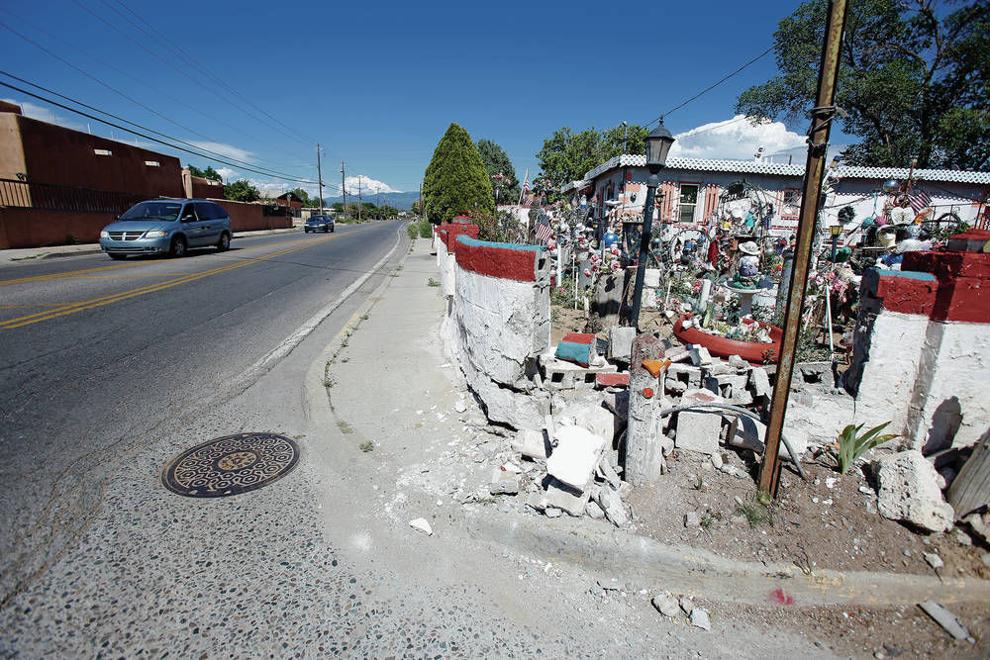 Gail Rachor, a neighbor of the Sharpes, raised the money to get repairs started by turning to social media.
"I wrote the original post and I said if I can just get enough money to get somebody to fix it or if we have some volunteers, I would appreciate it and I would take care of getting it fixed," Rachor said.
It took about 2 minutes to raise the money, she said.
More than 20 people showed up to work on the wall, said builder Patrick Martinez, and by Monday the wall had been patched with only a contrast of color marking the new segment.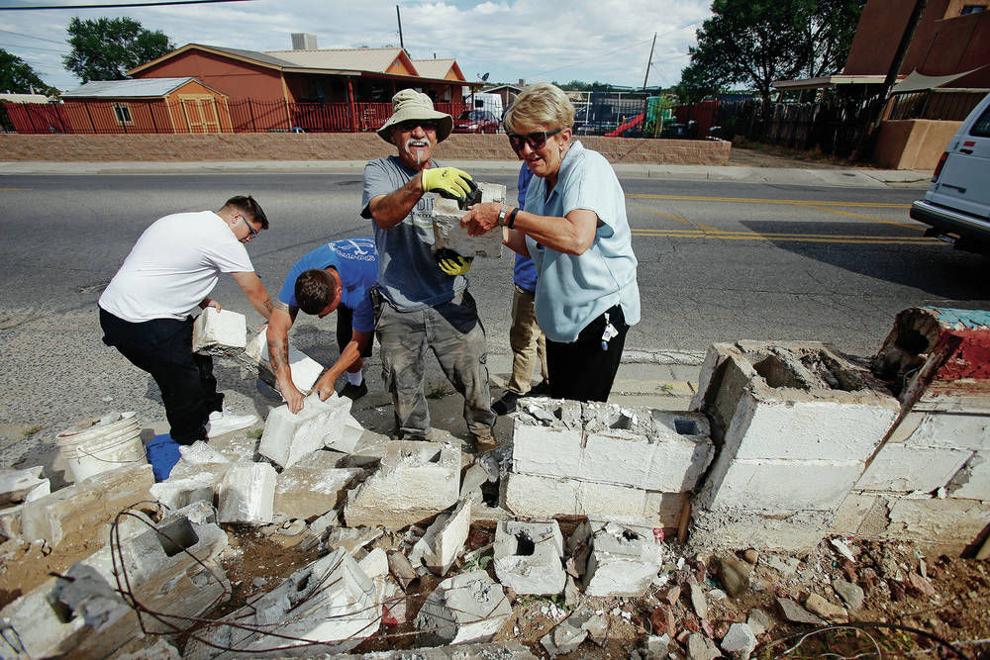 Alex Wolf, a friend of the Sharpes, volunteered to paint the wall when it's finished. "These guys are really beloved by the community," he said. "They're really just sweet."
The goal is to restore the wall to its glory before the Sharpes come home from Texas. Helen, a former Harvey Girl who does not give her age, is with Tunnie, 94, a World War II Navy veteran, in Lubbock, where he is receiving medical care.
The damaged wall and the repairs are a secret from the Sharpes. Ward said the couple is under enough strain.
"I think they are gonna be very surprised," Ward said. "Hopefully, he'll be home soon."
The July accident was just the latest incident with a motor vehicle on the busy street that led to the garden.
"The garden was made because a truck drove through that wall when their son was, I don't know, 7 years old," Rachor said. "He was sleeping in the front bedroom and the truck stopped before it hit him. So, they decided to put up a saint in thanks for what had happened."
The garden originally included many live flowers, but they were replaced by plastic flowers and other decorations that wouldn't require watering.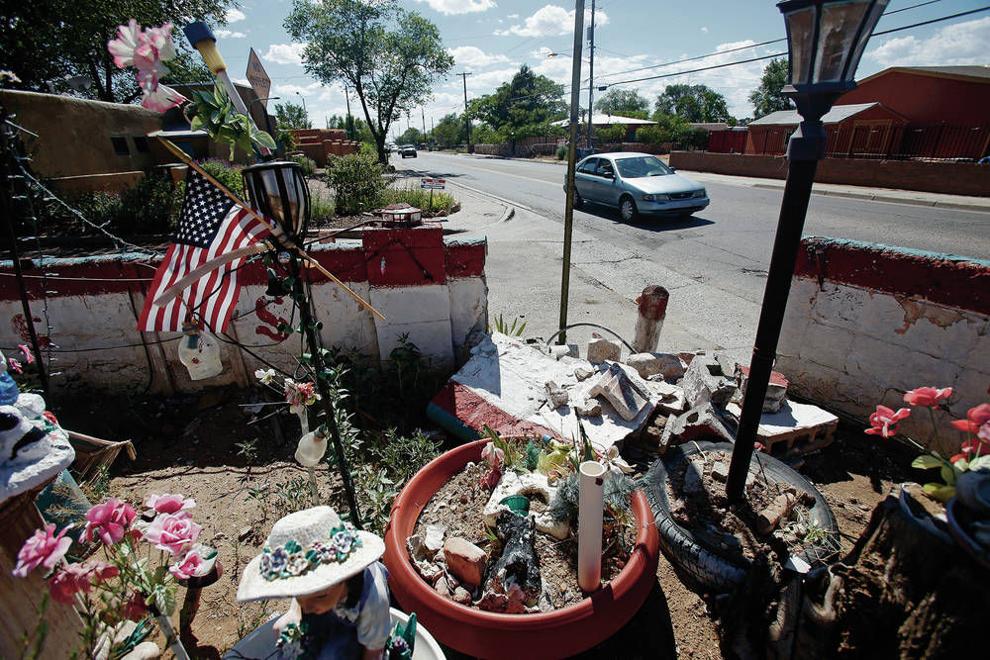 Nevertheless, the upkeep is constant and Helen Sharpe paints every saint each year, Rachor said. "Tunnie is out there with his paint brush and spray can every week touching up something on that wall," she said.
Wolf met the Sharpes 10 years ago and asked if he could take a photo of his band in the garden. The Sharpes agreed but refused payment, so Wolf wrote them a song for Valentine's Day entitled "Garden of Love."
"Garden of Love, it grew all around us," he sang. "Garden of Love, it grew to surround us."
Wolf said Helen Sharpe told him, "I hit the nail right on the head."