Dulce Avalos, a server at Opuntia Cafe in the Railyard, said she paid about $400 in parking tickets in one month because she was not able to feed a meter on time during her shifts.
Her employer allows her to leave work to put money in the meter, Avalos said, but she has a hard time keeping up when the restaurant is busy.
The young mother has applied for a city parking permit, but she hasn't heard back from the Parking Division on whether her application was approved.
Avalos is one of many workers at businesses in the Railyard District, most in service industry jobs, who face high costs for limited parking in the area. Employees and business owners are urging the city to find solutions.
Workers at Opuntia say they expect parking to be even harder to find as the tourist season approaches in the summer.
Opuntia Cafe general manager Christian Romero said many of his employees struggle to afford parking in the Railyard. Some pay up to $12 a day to park in the city's underground garage or at one of the parking meters lining the streets.
"Most of the people that work here are local hardworking Santa Feans," Romero said. "That's quite a bit of money at the end of the month. … It feels wrong; it feels like exploitation."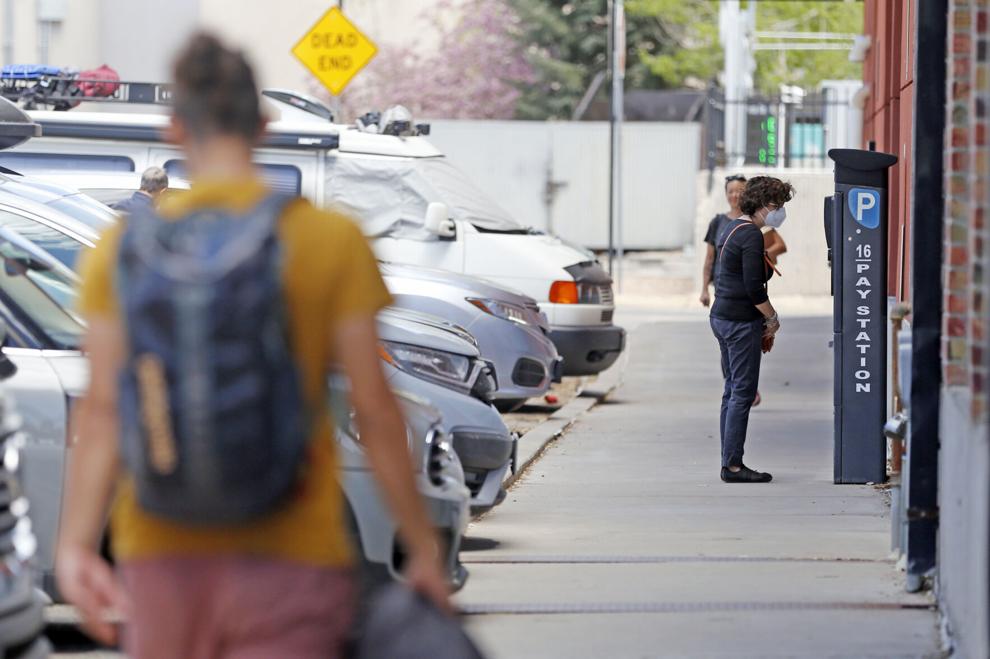 The city offers Railyard garage parking permits for nearly $70 a month, with a discounted rate of $35 a month for workers making less than $15 an hour or $31,200 a year.
Workers also can purchase meter permits that allow them to park on Sandoval Street, Manhattan Avenue, Read Street and Garfield Street for $131 a month.
Even with the permit options, Romero said he feels the costs are too high.
"I still feel like if they are working here or paying taxes, they shouldn't have to pay more," he said.
Adding to the woes for newly hired workers: The Parking Division requires Railyard employees to provide a pay stub to qualify for a discounted permit, so they have to pay full price until they receive a paycheck. Also, the city's website says drivers are unable to qualify for a permit if they have unpaid parking tickets.
This has created a vicious cycle for employees who were forced to park at meters with a two-hour parking limit when the garage was full on a busy weekend.
Additionally, the Parking Division, which has offices in the Railyard, has limited hours — 8 a.m. to noon and 1 to 5 p.m. Tuesdays and Thursdays.
This makes it difficult for employees like Avalos, who juggles shifts at the cafe with the demands of parenting, to address their concerns.
City spokesman Dave Herndon wrote in an email the businesses should arrange a meeting with the Parking Division to discuss the issue. He also said the division is "conveniently located in the Railyard for those seeking permits or information."
"Some Railyard businesses pay for employee or customer parking; providing parking for customers, clients and employees is generally a standard cost of doing business," Herndon wrote.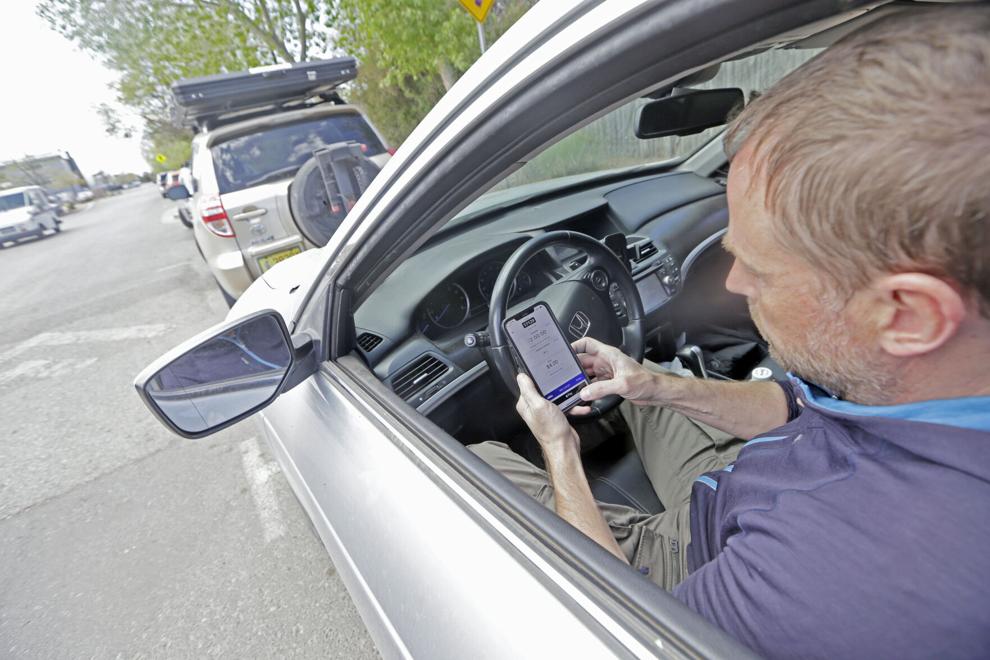 He added: "The Railyard was specifically designed to prioritize pedestrian and bicycle access while minimizing infrastructure for vehicles. The Railyard design was meant to encourage multimodal access (bus, bike, pedestrian, train, carpool, etc.) to this community space. The City encourages everyone to think about healthy, low-carbon and low-cost transportation options, especially when accessing downtown and the Railyard."
Jeff Gust and Caley Shoemaker, co-owners of Altar Spirits, a distillery in the Railyard, said they have helped pay for employees' parking costs but are concerned that won't be sustainable for their business in the long run.
Shoemaker said the cost of parking can be excessive, especially for people in the service industry who might be working part-time.
"As an employer, it makes it very difficult for us to be able to retain quality employees when parking can be such a huge cost," she said. "And it's very cost prohibitive for us as a small business to foot all of the costs of that parking."