Republicans are the minority party in the New Mexico Legislature, with barely one-third of the House.
Not surprisingly, they don't agree with — and in some cases, despise — a number of bills Democrats in the majority shepherd through. But the simple mathematical fact remains: They don't have the numbers to stop them.
Options are limited. But one does exist and Republican state representatives have used it more often as their influence in the Roundhouse has waned.
It's called: "Don't Make a Quorum For 'Em."
At times during the 2019 legislative session, as Democrats tried to take up certain bills in committee, Republican legislators would be, well, absent — depriving the panel of enough lawmakers to conduct a valid meeting under the rules.
"We didn't hurry to get into the building," acknowledged Rep. Randal Crowder, R-Clovis.
The practice is seen by some as little more than political gamesmanship by a Republican Party that is badly outnumbered in the House. But to others, and usually Democrats, it's a threat to — or at least a monkey wrench in — the process of governing.
"It appears to me they've consciously taken themselves out of the process of developing legislation," House Speaker Brian Egolf, D-Santa Fe, said of the Republicans' tactic.
As the 2020 legislative session approaches, and with the same lopsided political composition in the House as in the last session — 46 Democrats, 24 Republicans — some observers wonder whether minority legislators plan to use the strategy again in January and what impact it will have if they do.
But first, how exactly does the strategy work?
Though Democrats have a majority, they don't always have enough lawmakers present at a given committee meeting to make a quorum, which requires more than half of the committee members.
That's because no legislator can be in more than one place at one time. It's not uncommon for a legislator to be called to testify for a bill before one committee, causing him or her to be absent from another.
Republican legislators know this. So, when they arrive at a committee meeting, they are likely to count heads. If some Democrats are missing, the minority members have been known to walk out of the committee room in order to deprive the chairperson of a quorum.
They're able to keep an eye on the meeting by sending a staff member to monitor it, or even by watching the webcast of the hearing on their smartphones. If they see all the Democrats return, then the Republicans head back. If not, they continue to stall.
"It's just like a baseball game," said Sen. Mark Moores, a Republican senator from Albuquerque. "You always keep ahead of the pitch."
Crowder, who is frank about the strategy, notes that it has two main objectives.
The first is that if it takes longer for committees to approve Democrat-sponsored bills, fewer will ultimately get to the floor.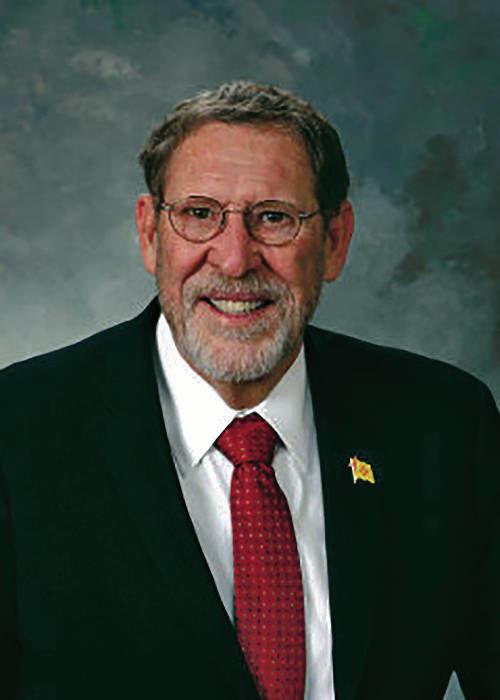 "It's math," Crowder said. "You slow the process down so what you consider to be bad bills don't get through."
During the last legislative session, which lasted 60 days, 1,483 bills were introduced, with 309 passing both chambers. The coming session will last only 30 days, so if Republicans can play the waiting game, they could potentially slow down the Democrats — and perhaps, Gov. Michelle Lujan Grisham — by milking the clock.
"It's not our job to sit there and pass their bills we philosophically oppose," Moores said. "If they're missing that many of their members, why should we sit around?"
A second objective, Crowder said, is to put pressure on leaders in the majority party. The less time Democrats have to pass legislation, the more likely they are to make deals.
"It's frustrating, it's humorous, it's all sorts of emotions," he said.
Crowder said the Republicans' game plan isn't exactly innovative — he watched the Democrats employ it when they were the minority party in the House in 2016.
"We've learned from the best because they've owned this building for many years," he said, referring to Democrats' hold on the majority in the House for 30 of the last 32 years. "It's how business is done in New Mexico."
The Democrats have a different view, of course — both about 2019 and what could happen in 2020.
"That's not going to work this time," said House Speaker Egolf, who noted Republicans also used another delaying mechanism during the 2019 session — debating what he called "uncontroversial and simple" bills at length.
"They have refused literally every offer to work together on legislation," Egolf said. "Every time we have tried to get them engaged in the process of forming legislation or scheduling bills on the floor, they said they're not interested in working with us on anything."
Other Democrats were critical as well.
"That's an extreme measure by the minority," said Rep. Antonio "Moe" Maestas , D-Albuquerque. "The minority is having a tough time accepting they're in the minority. Hopefully they won't go to those extremes because it damages our democracy," he added.
Sen. Daniel Ivey-Soto , a Democrat from Albuquerque, said the Republicans were using one of the only assets they have.
"The Republican minority sought to maximize the one currency they were able to consume, which was time," he said.
Republicans counter they don't always use the tactic and tend to employ it only when they think a Democratic committee chair hasn't made an effort to hear Republican bills.
"It's a fairness issue," Moores said. "If a committee chair is fair, you don't mind sitting there for a quorum. But certain committee chairs are Machiavellian and don't treat the minority with respect.
"For instance," he continued, "I introduced bills last session that were never heard. So if that chair is now asking for me to do a favor and keep quorum, no."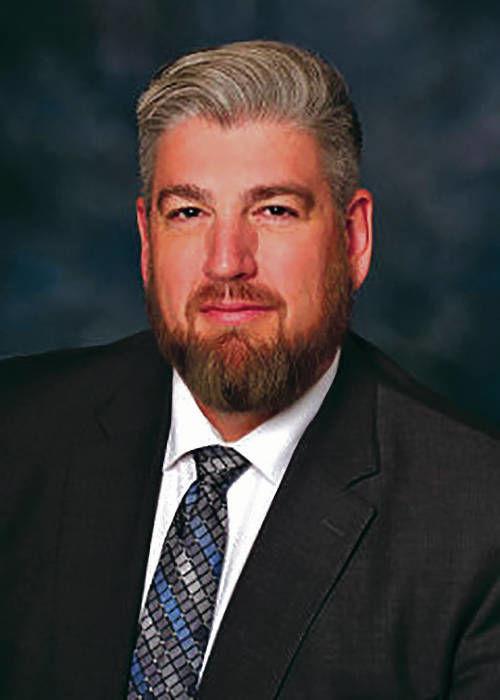 Ivey-Soto said he expected to see it happen again.
"I would be shocked if we didn't see it," he said. "It's the one reliable currency that they have."
Moores said the strategies aren't unique to New Mexico.
"It's been going on since Cato the Elder in the Roman Senate," he said. "This is a standard parliamentary procedure used since the Roman Empire."
Crowder agreed, adding the strategy was just part of lawmaking in New Mexico.
"I imagine," he said, "it will happen until the day I die."