After numerous delays, behind-the-scenes political maneuvering and a fiery floor debate, the New Mexico Senate approved a redistricting bill late Thursday that had ground the special legislative session to a halt.
The 25-13 party-line vote on a redistricting map for New Mexico's 42 Senate districts came after a three-hour-plus discussion in which a flurry of allegations were unleashed of backroom dealing, elitism and racism toward Hispanics, as well as political drama punctuated by a Republican lawmaker throwing a copy of the bill on the floor.
"We've got to reform this system because this is an ugly system," said Sen. Mark Moores, an Albuquerque Republican who has advocated for a constitutional amendment to create an independent redistricting commission to handle the once-a-decade task of redrawing political boundaries.
"This is about political retribution, political might, and if you're not the right kind of Hispanic, we're gonna smite you," he said, referring to conservative Hispanics.
While the redistricting bill is headed to the House for consideration Friday, the map appears far from settled.
Sen. Jacob Candelaria, who recently changed his voter registration from Democrat to decline to state, or independent, said he and others are considering a legal challenge amid concerns "about the dilution of Hispanic voices."
Candelaria, an attorney, told The New Mexican his law firm has signed on to lead a possible legal challenge, and a decision on it would be made in coming days.
"Everyone here should expect litigation over these maps and others, because at the end of the day, while these maps may pass and these maps may have been a product of a lot of backroom dealing, it doesn't mean they're right," Candelaria said during the floor debate. "It doesn't mean they're legal. It doesn't mean they're fair."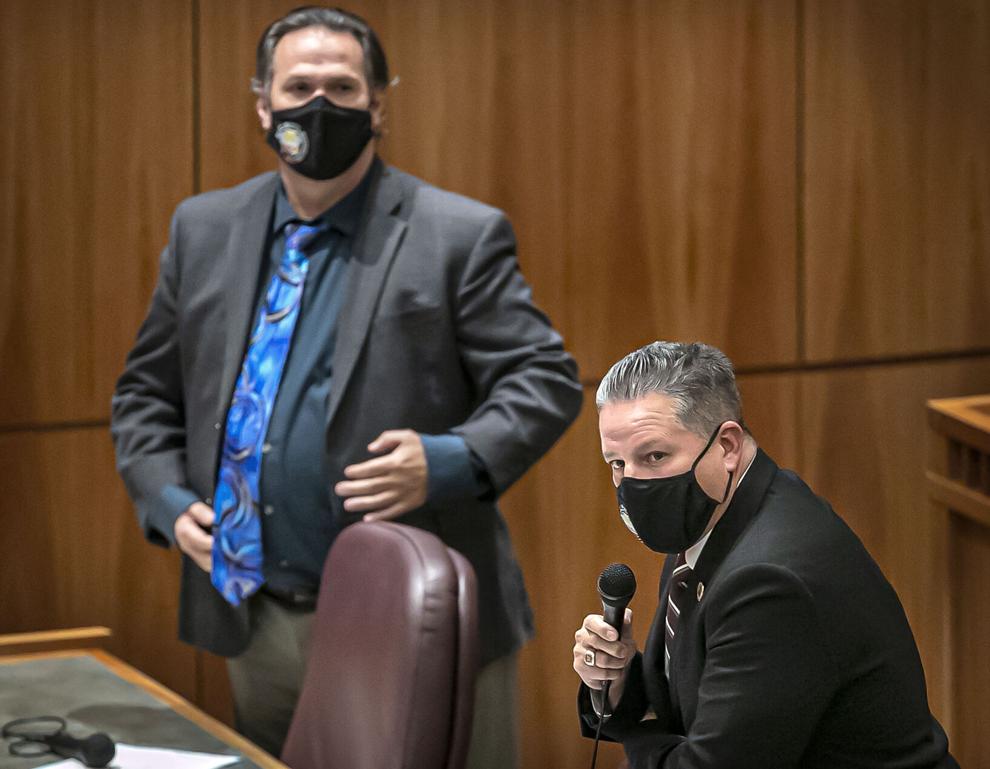 Republicans accused Democrats of carving political boundaries that would dilute the state's Hispanic vote.
"New Mexicans, you are seeing something here that is irrational in this state," Senate Minority Leader Greg Baca of Belen said. "We are a 48 percent Hispanic state, and you are being cheated of your seats."
Under the bill approved by the Senate, Baca and Sen. Joshua Sanchez, R-Bosque, would be in the same district and would have to run against each other in a primary election.
While Baca was speaking against the bill, the lights in the chamber went off, prompting him to call for a delay in the debate.
"Turn those lights on! Where did they go?" he yelled. "I'm being shut down. I'm being browned out."
Republicans also denied they had requested the unpairing of the two GOP senators as part of a deal on a substitute bill introduced by Senate President Pro Tem Mimi Stewart, D-Albuquerque.
"That's a bunch of BS," Baca said. "It was offered as a commitment from the other side to give representation to a majority-Hispanic district. So what do they do in the end? Let me tell you the result in the end. They unpaired white political elites in Albuquerque."
Sen. Cliff Pirtle, R-Roswell, implored his colleagues "to rise above partisanship."
"What I've seen go on in the last couple of weeks here makes me sick, and every single person in here should be embarrassed of what has happened," he said.
As the debate wound down, Sen. Harold Pope, D-Albuquerque, urged his colleagues to tone down the rhetoric.
"Being the only African American [Democrat] to ever be in this chamber, I'm happy to have a voice and be here," he said. "A lot of times the discussion is people having a seat at the table. Well, it's all of our table. It's all of our space. But we must stop this crabs-in-a-barrel mentality."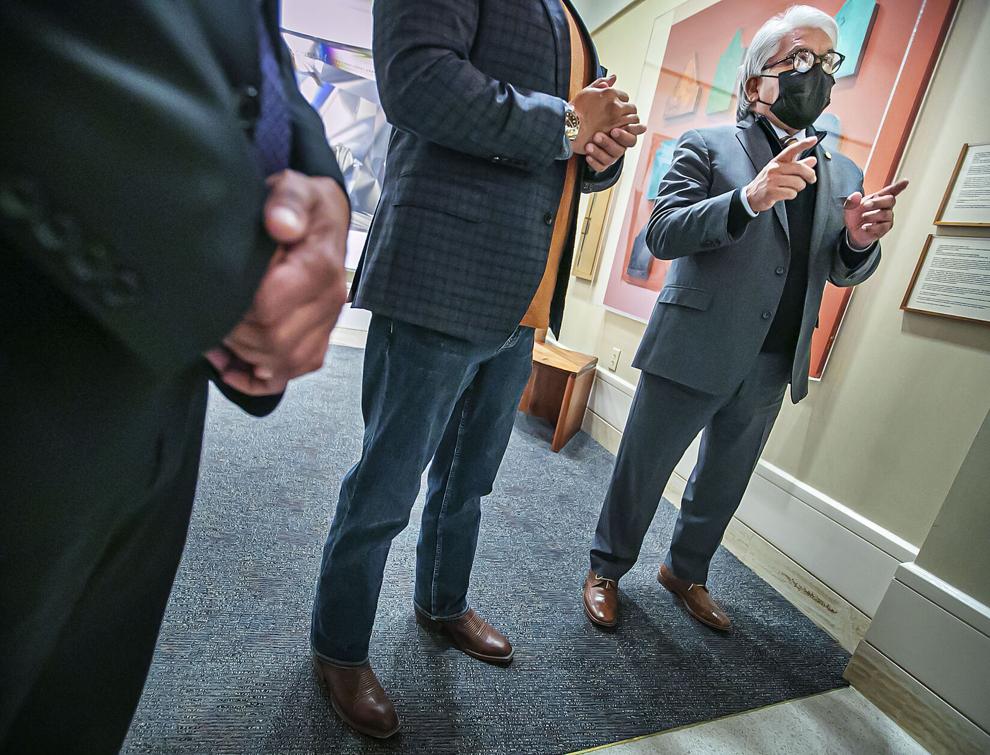 The Senate map has been an ongoing source of discord in the Legislature; on Sunday, tribal leaders voiced strong opposition to Stewart's substitute. They said they were not consulted and that it failed to take into account a consensus plan developed by all of the state's tribes over eight months. Stewart's proposal was eventually pulled.
With a few exceptions, the bill the Senate passed mirrors Lopez's initial proposal and had the buy-in of Indigenous leaders.
Regis Pecos, a former governor of Cochiti Pueblo, said Republican Sen. Bill Sharer of Farmington had approached Native leaders with a compromise deal earlier in the day in exchange for their support. He likened the offer to treaties Native Americans had agreed to in the past, with disastrous results for tribes. The offer was "that we could all leave here today if we agreed to what was proposed," which was "fundamentally unacceptable," Pecos said.
"Our history is full of idealism," he said. "It is full about trusting people, but that history also reflects people not fulfilling their promise."