About 400 mourners gathered around twilight Saturday at the Albuquerque Civic Plaza to honor Halyna Hutchins, the cinematographer fatally shot Thursday on a movie set at Bonanza Creek Ranch.
Hutchins, who authorities say was killed by a prop gun fired by actor Alec Baldwin, was praised at Saturday's candlelight vigil for her talent and compassion. It was organized by the Santa Fe chapter of the International Alliance of Theatrical Stage Employees, Local 480.
Holly Tadych, a member of the IATSE Local 480 union that represents professional film technicians, said she was at the vigil to pay her respects.
"It's just sad. There's a little boy without his mother and a husband without his wife," she said. "She was a beautiful young woman with her life ahead of her."
Hutchins, 42, was struck in the chest on the set of the film Rust, a search warrant affidavit states, and died later Thursday after being airlifted to an Albuquerque hospital. Director Joel Souza, who was standing behind her, was struck in the shoulder; he was treated at a local hospital and released, according to the New York Times.
Melvin Prescott, a special effects artist with Local 480, said he was at Saturday's vigil because he was hurt, angry and "kind of confused as to why this type of thing keeps happening," he said.
"A lot of rules were broken, and I guess people don't know the procedure," said Prescott, who said he had friends on the set of the film The Crow when actor Brandon Lee was accidentally shot and killed in 1993.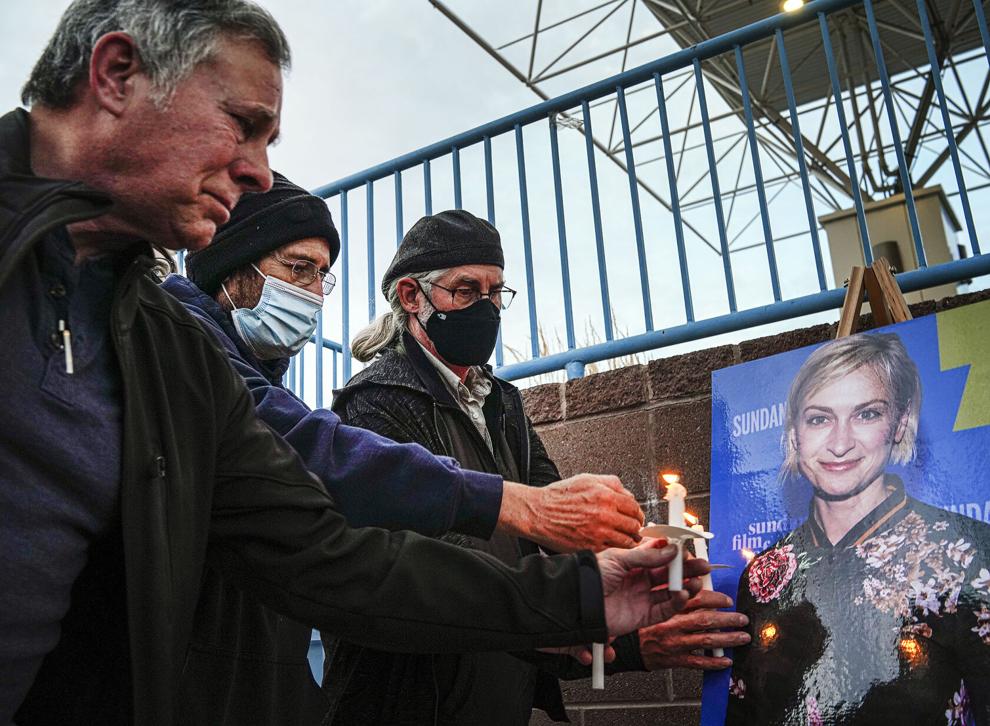 A gun handed to Baldwin was supposed to be "cold" — meaning it didn't contain live ammunition, including blanks, a crew member told the Los Angeles Times. Another misfire had occurred the previous week, the Times reported.
"This thing should never happen," Prescott added. "There should never be live ammo on the set. I've been asked to be involved in training and education, and after this, I really feel like that's the only thing that I can now do is to try to mentor and teach people that don't know the way things are done — and why."
Several people spoke at the vigil; among them was John Lindley, national president of the IATSE Local 600 Union International Cinematographers Guild.
He read aloud a message he was sent by Halyna Hutchins' husband, Matt, that stated: "Halyna inspired us all with her passion and vision, and her legacy is too meaningful to encapsulate in words. Her loss is enormous, and we will need time to process our grief. The outpouring of sympathy from her many friends has been overwhelming, and we thank everyone for their kind and generous sharing of images and stories of her life. Please take time to remember her, and we will all work together to honor her memory and emulate her determination and her creativity."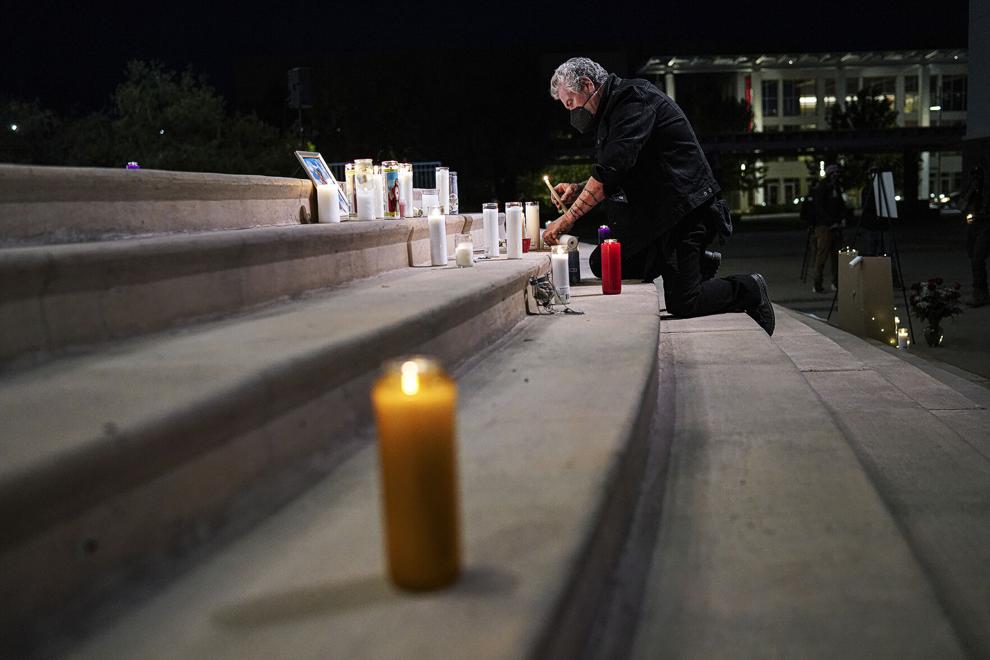 Baldwin, who was not seen at the vigil, expressed regret about the shooting a day earlier on Twitter, referring to Hutchins as "a wife, mother and deeply admired colleague of ours."
Baldwin, 63, is a co-producer of Rust and one of its stars. He voluntarily went to the Santa Fe County Sheriff's Office and gave statements following the shooting, sheriff's office spokesman Juan Ríos has said.
It remained unclear Saturday whether anyone would face charges in the death of Hutchins, a native of Ukraine who grew up on a Soviet base north of the Arctic Circle, according to her website.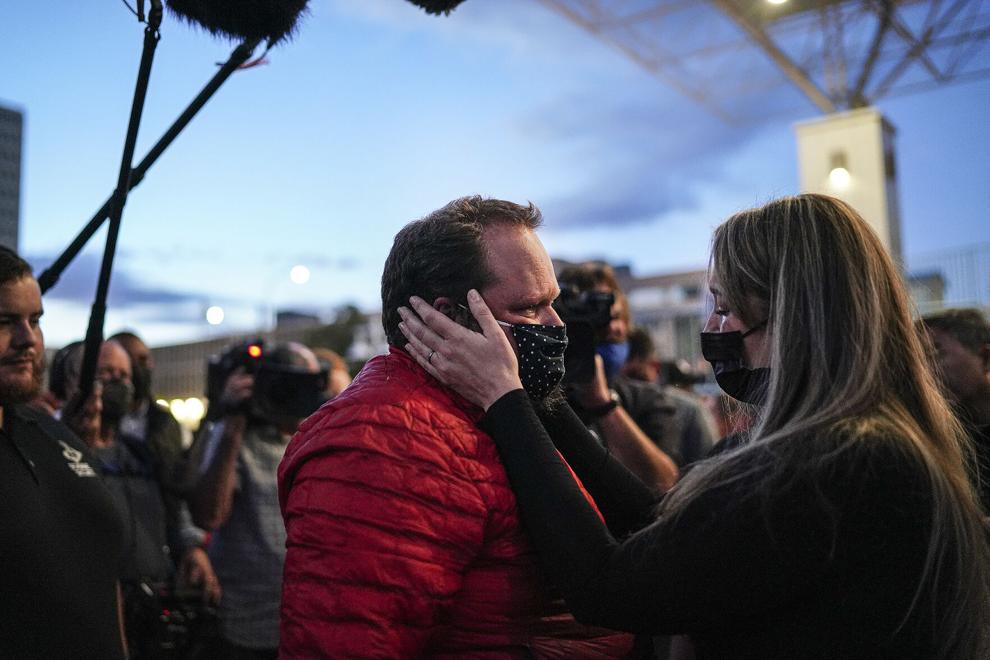 District Attorney Mary Carmack-Altwies issued a statement Friday saying the case was still in "its preliminary stages of investigation."
Hutchins identified herself as a "restless dreamer" and "adrenaline junkie" on her Instagram page. In a 2019 interview with American Cinematographer, which named her one of that year's rising stars, she described herself as an "army brat" drawn to movies because "there wasn't that much to do outside."
In recent days, she had posted images from the set of Rust on the outskirts of Santa Fe. One of them showed the film's crew, who gathered to express solidarity with union members. The members of IATSE were seeking a new contract and threatened to strike before a settlement was reached last weekend.
The union said nonunion crew members had handled props on the Rust set, according to Variety.
The Associated Press contributed to this report.