CIUDAD Juárez — "Because we are poor."
That's how Catarina, a Chuj indigenous woman from Guatemala, responded when asked last week why she and her son traveled north to seek asylum in the U.S.
"There's no work" in Guatemala, continued Catarina, a native speaker of the Mayan language Chuj who was struggling with her broken Spanish and asked that her last name not be published. "We need money. I'm a single mother and I need to support my son."
Like Catarina, many of the Central Americans who try to cross the border into El Paso and New Mexico do so in search of better economic opportunities, to reunite with family or to escape violence. But what many don't know is that unless they can prove they've been persecuted in their home countries for specific reasons, their chances of migrating to the U.S. and obtaining asylum are extremely low.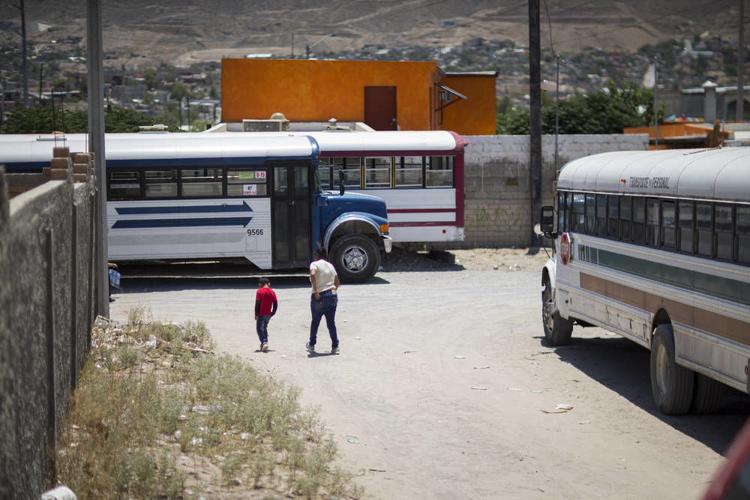 The U.S. and Mexico have struggled in recent months with how to respond to the massive influx of Central Americans requesting asylum on American soil, which has caused shelters and detention centers to overflow and has added to a huge backlog in court cases.
Yet immigration authorities, attorneys and shelter directors say that while many migrants are fleeing great hardship, they often lack the requirements to qualify for asylum under U.S. law.
On a recent trip to the Mexican border city of Ciudad Juárez, where many migrants are waiting for U.S. asylum claims to be processed, The New Mexican spoke with a number of migrants whose cases did not appear to fit the criteria.
Catarina's case is likely one such example. When she and her 7-year-old son crossed into Texas and claimed asylum earlier this month, U.S. authorities detained and returned them to Juárez, where they plan to wait for their initial court date in late December. They're just two of tens of thousands of people the U.S. has returned to Mexico as part of its newly launched Migrant Protection Protocols program, commonly known as "Remain in Mexico."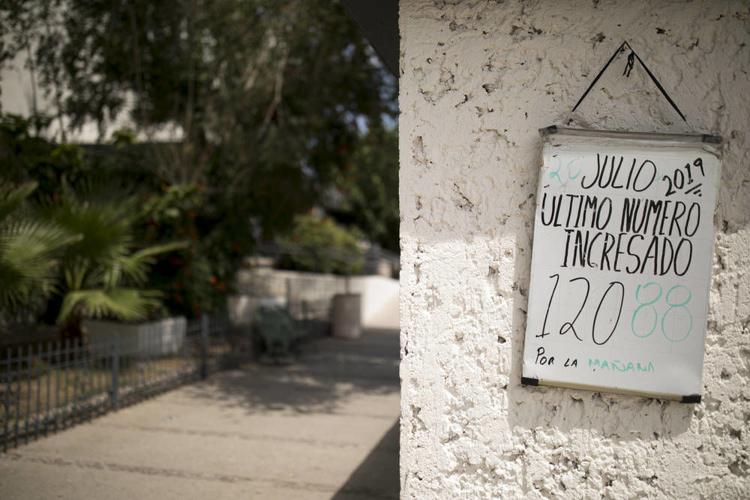 Yet their wait may be in vain. While interpretations of U.S. asylum statutes can vary, the law holds that applicants must prove they have been or will be persecuted based on their race, religion, nationality, membership in a particular social group or political opinion.
Catarina, 26, said she had not been persecuted, nor did she have reason to believe she would be.
Nancy Oretskin, a Las Cruces-based immigration attorney and former professor at New Mexico State University, said she recently interviewed 60 asylum-seekers at El Buen Pastor shelter in Ciudad Juárez and only took one case because she didn't believe the others were strong enough.
"To qualify for asylum is a specific legal statute, and when you talk to these folks they don't have the legal requirements," said Oretskin, who is also co-founder of the Southwest Asylum & Migration Institute and has represented African and Central American asylum-seekers in the El Paso region. "I don't want to minimize their fear, but it doesn't fit into the asylum definition."
El Paso-based immigration attorney Carlos Spector said even migrants who have been victims of violence by gangs and drug traffickers often do not meet the requirements. Why? They're not being persecuted because they belong to a particular group.
"What I'm telling the attorneys is when you get a mass of people, we can't represent them all, and most of them aren't strong cases," said Spector said.
Like Oretskin, Spector recently interviewed Central American asylum-seekers in Juárez and only chose to represent two of 30.
"All of them were very sad cases with extreme violence, but very few had chances of qualifying for asylum," Spector said. "The question is, why were they assaulted or attacked? If it wasn't based upon race, national origin, politics, social group or a national minority, you don't qualify."
The two cases he took were Mayans who had been persecuted after organizing efforts to demand justice for the killing of civilians during the Guatemalan civil war.
"They've got a good case," he said.
Authorities and attorneys also say many migrants who arrive at the border to claim asylum are not well-informed about the legal distinctions or the process they are taking on. This is compounded by the fact that many aren't able to hire lawyers and end up having to represent themselves.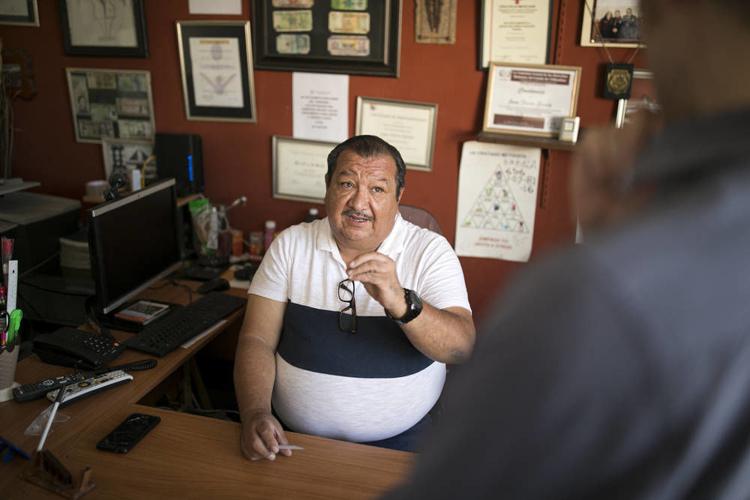 Juan Fierro Garcia, director of El Buen Pastor, said the majority of people in his shelter migrate in search of better economic opportunities or because they are fleeing violence, but they aren't being persecuted because they belong to a specific group.
"The majority don't know what asylum is," Fierro said.
That may be because smugglers or family members who encourage them to migrate don't give them accurate information about the process, said Enrique Valenzuela, who heads a migrant transition facility operated by the state government of Chihuahua.
"At some point, people gave false expectations to many Central American families and made them believe that the door was open to enter the U.S.," Valenzuela said. "They arrive here and realize that sadly, this is not the case."
When workers at Valenzuela's office speak with migrants who they don't believe have strong cases, they let them know.
"We want the people here to be informed," he said. "People who don't have viable vases to request asylum should know from the beginning."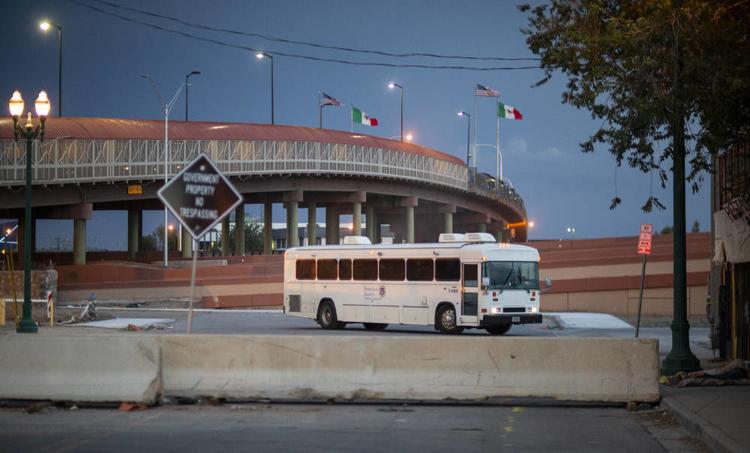 The Trump administration has described asylum-seekers as people who knowingly take advantage of the U.S. system. The president said in April that asylum-seekers were carrying out "a big, fat con job."
Last year, former Attorney General Jeff Sessions issued a ruling saying that claims relating to domestic abuse or gang violence carried out by nongovernmental actors should not qualify for asylum.
"An alien may suffer threats and violence in a foreign country for any number of reasons relating to her social, economic, family, or other personal circumstances," Sessions wrote. "Yet the asylum statute does not provide redress for all misfortune."
Yet even given the narrow application of the law, some immigration attorneys say immigration courts such as El Paso's are still too strict.
"Some of the judges have heard so many cases that they become numb and they apply a very rigid legal standard," Oretskin said. "They err on the side of denying rather than erring on the side of granting."
Nationwide, the percentage of asylum cases that were denied rose to 65 percent last year — an increase from 42 percent in 2012, according to Syracuse University's Transactional Records Access Clearinghouse.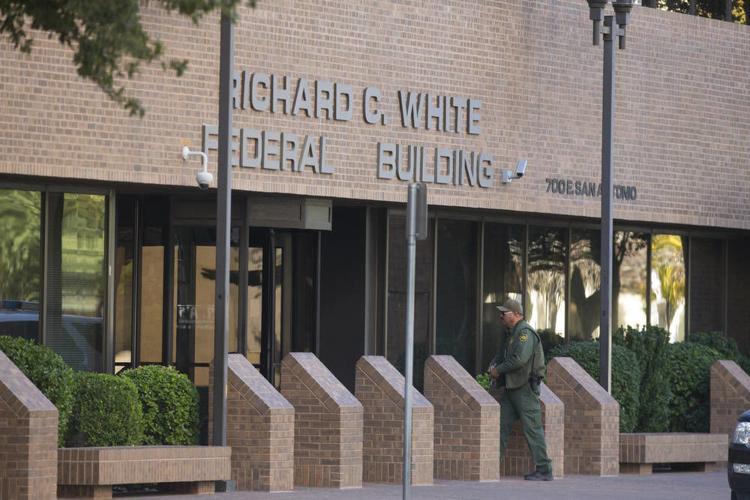 The denial rate is much higher at the El Paso immigration court, where judges denied 92.6 percent of cases last year, according to the Syracuse analysis. It has been nearly impossible to win in the court of one El Paso judge, Sunita B. Mahtabfar, who denied 98.8 percent of her cases between 2013 and 2018.
"Asylum cases in this region are incredibly difficult to win," said Imelda Maynard , a senior attorney at Catholic Charities of Southern New Mexico.
Maynard, who provides legal services for asylum-seekers, also said it was particularly difficult to win Central American cases because applicants often haven't been persecuted because they belong to a particular group.
"Most of them are extortion cases," she said. "If they're not extortion, then they're gang recruitment cases. That's not enough."
Africans applying for asylum, on the other hand, have commonly been persecuted for political reasons, Oretskin said.
Given the difficulties of getting asylum, many migrants end up relying on hope.
Petrona, a 37-year-old from Guatemala who was staying in Juárez, said her mother and father were killed decades ago in the country's civil war, and she is now raising her 11-year-old daughter on her own. Recently, she said, a man broke into her house and tried to rape and kill her with a machete. She was able to defend herself, and then decided to seek safety in the U.S.
But she said she didn't know much about the asylum process.
"I'm leaving it in the hands of God," she said.