CIUDAD JUÁREZ — When drug traffickers killed Joseph Banegas' cousin in the coastal Honduran city of Puerto Cortes two months ago, the 26-year-old was afraid he might be next. He and his wife, Sarai, didn't want to raise a family while fearing for their lives, so they packed up and set out for the safety of the U.S., his stepson and 3-month-old baby in tow.
But when the Honduran family finally completed the final stretch of their long journey three weeks later — crossing the dry Rio Grande riverbed into Texas — their elation turned to disillusion when U.S. immigration authorities gave them unwelcome news.
"They said unfortunately there's a new policy and you have to wait in Mexico," Banegas said, holding his baby outside a Mexican migration office a week after being sent back to Juárez. "We didn't know how this worked."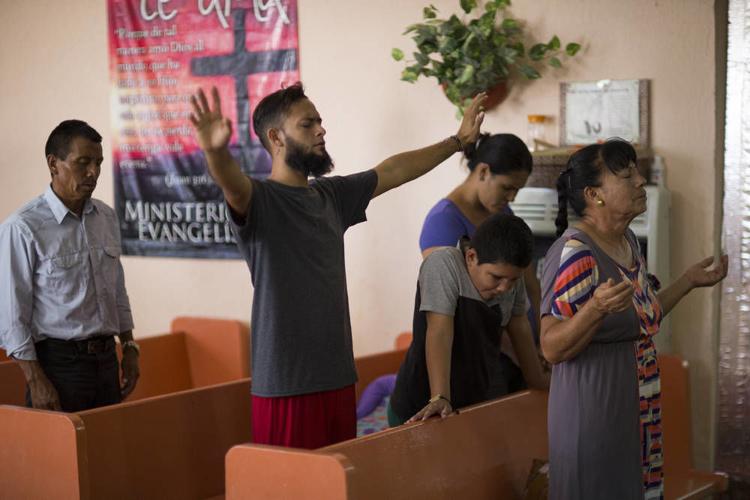 Until recently, most asylum-seekers like Banegas could wait out their lengthy legal processes in the U.S. once they touched American soil. That began to change in January when the Trump administration rolled out the Migrant Protection Protocols in California, a program that requires most asylum-seekers to stay in Mexico while waiting for their immigration court hearings.
The scope of the program has increased dramatically since then — expanding in March to the El Paso port of entry, and to the Brownsville, Texas, crossing earlier this month. Last month, the Mexican government also agreed to deploy thousands of National Guard troops to help stop migration at its southern and northern borders.
U.S. authorities say the program, also known as "Remain in Mexico," has helped reduce the volume of Central American migrants crossing into the U.S. to seek asylum, giving some relief to detention centers and makeshift shelters erected in New Mexico cities like Deming, which overflowed amid a greater influx of migrants earlier this year.
But as far as the protection of migrants is concerned, the program's impact often has been the opposite of what its name might suggest.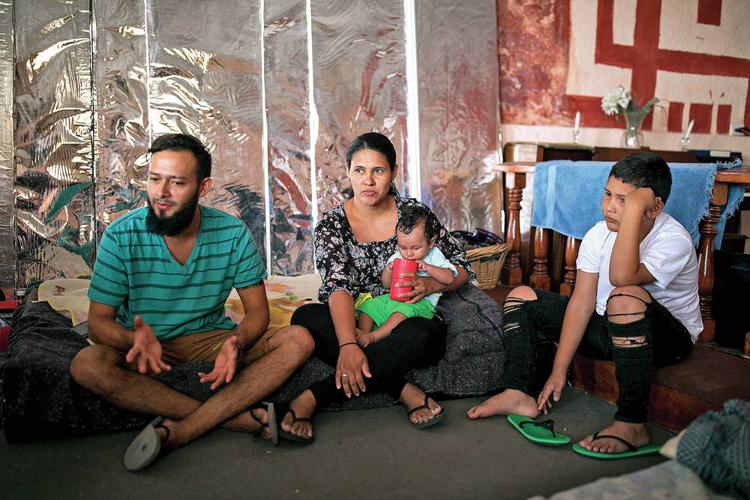 By waiting in violent border cities like Juárez, migrants are exposed to the threat of assault, kidnapping and homicide — the very dangers many were fleeing in their home countries. Legally, it's a problem for them as well: Asylum-seekers have trouble accessing American lawyers who can represent them while they're in Mexico, making it more difficult for them to prevail when they do get called to hearings.
There's an infrastructure problem, too. Mexico doesn't have a robust system of shelters to handle the influx, and many migrants have trouble finding adequate accommodations, food and health care. Additionally, it's summer, and temperatures can easily top 100 degrees in the Juárez area.
"They don't have family relationships and they don't have a community support structure," said Fernando Garcia, director of the El Paso-based Border Network for Human Rights. "They are also sent to places where there's no water or food. It's a lie that the Mexican government is well-prepared for this."
After Banegas, his wife, stepson and their baby crossed the border with a group of 20 migrants, they were detained and processed by U.S. immigration authorities, given a court date in El Paso for October, then sent back to Juárez.
They took refuge at one of the city's church-run shelters, where they get two meals a day. The shelter is over capacity, however, so many families sleep in its church on mattresses squeezed between the pews, which they move aside when it's time for Mass.
On Monday, the couple ventured out to try to get access to state-funded medicine for their baby, who had fallen ill during the long journey through Guatemala and Mexico. They also sought work permits from a government office so they could start making money and buy clothes.
Their search wasn't fruitful that day. They also weren't sure it was a good idea to be walking around the intimidating city with their baby, given the many tales of shootings and kidnappings circulating among the migrants in their shelter.
"It's very dangerous here," Banegas said. "This is why we left Honduras — because there was shooting all around us."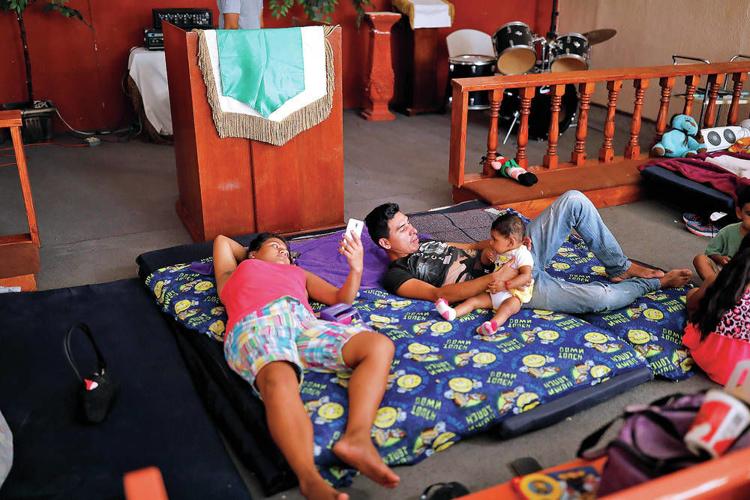 The U.S. Department of Homeland Security said earlier this month that efforts such as the Migrant Protection Protocols had helped reduce the number of apprehensions on the Southwest border by 28 percent in June compared with May.
"These initiatives are making an impact," the department said in a statement, adding the expansion of the Migrant Protection Protocols and coordination with Mexico would allow the U.S. "to more effectively assist legitimate asylum-seekers and individuals fleeing persecution."
Yet most asylum-seekers have been unable to escape the threat of persecution in Mexico, though the government's "guiding principles" for the migrant protection program say that "any alien who is more likely than not to face persecution or torture in Mexico" should not be sent back to that country.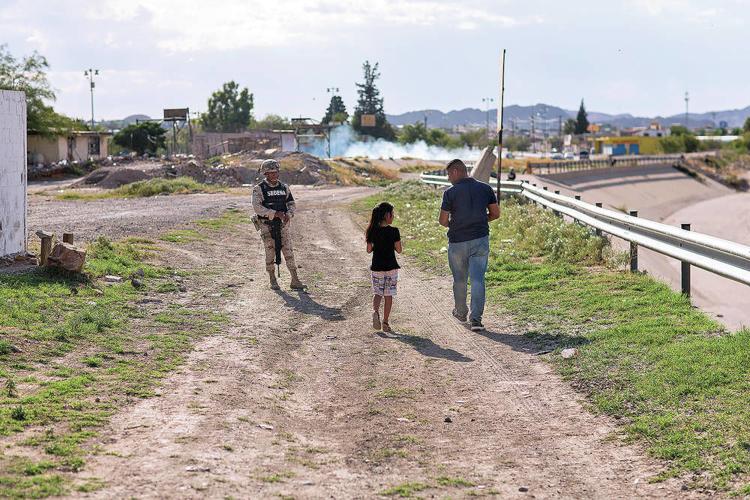 For instance, the research group Hope Border Institute reported 84 percent of asylum-seekers staying in Mexico have expressed fear of persecution there during their court proceedings in El Paso, yet only 5 percent have been taken out of the program and allowed to stay in the U.S., according to a Human Rights Watch report.
Mexico has long been besieged by cartel-driven violence, and it's getting worse. The number of homicides registered in the country hit an all-time high in the first half of this year, increasing to 14,603 from 13,985 in the same period last year, Reuters reported, citing the country's national public security office. Juárez itself already has reported 775 homicides for the first half of the year, which is more than the entire year of 2017, said Molly Molloy, a research librarian at New Mexico State University who tracks homicides in the city.
Some migrants have fallen victim to violence. Last week, a Cuban migrant was stabbed to death near downtown Juárez, while last month, a Honduran migrant was kidnapped and sexually assaulted after being kidnapped by federal police officers in the city, Juárez's El Diario newspaper reported.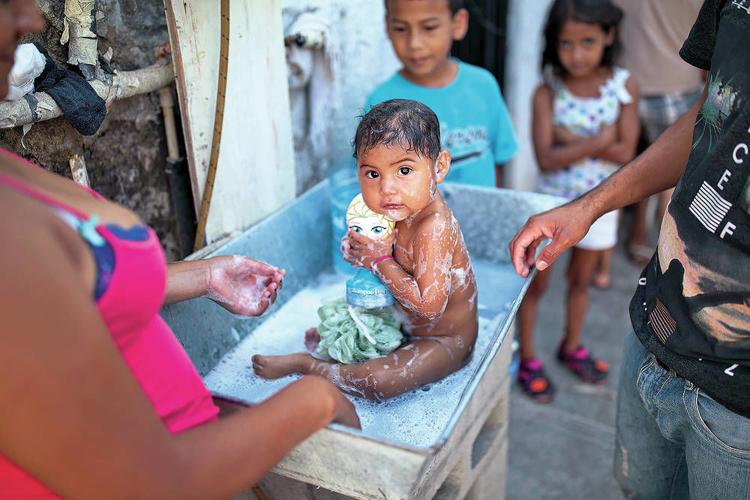 Migrants staying at a Juárez shelter called El Buen Pastor said they regularly hear shootings in the neighborhood. One Salvadoran couple there said they've tried to avoid leaving the shelter since a man on the street tried to buy their 8-month-old baby.
"We grabbed the kids and ran away, and he followed us," said Carlos, a 27-year-old who asked that his real name not be published. "We can't put our baby in danger."
Some migrants not only fear criminals in Juárez; they say the gangs they fled back home could find them in Mexico, or their presence there could put family members in danger.
One Nicaraguan man, who asked to be called "Derrick" out of fear of using his real name, had participated in his country's 2018 protests against the government, which turned violent. After that, he said pro-government groups went looking for him and circulated social media posts calling him a "terrorist." He went into hiding in neighboring Honduras, with his family still in Managua, Nicaragua.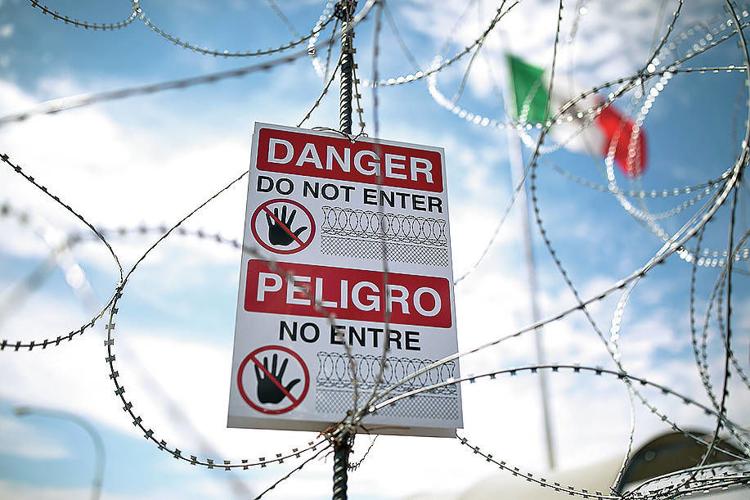 Soon after, men from those groups put a gun to his daughter's head when she was walking to the store one day, but she got away safely. Derrick and his family immediately decided to seek asylum in the U.S., even if that meant he had to leave his well-paying university job.
But when they got to Juárez, Derrick said, a police officer robbed him. Then he watched a woman being abducted at gunpoint outside a small restaurant half a block away from his shelter and thrown into a vehicle that sped away, while patrons did nothing to try to stop the kidnapping.
He became even more panicked when a Mexican television crew visited his shelter and he accidentally appeared in the broadcast news footage. Several days later, a government-backed group entered his mother's house in Managua and threatened her. Derrick believes they had seen the footage.
"They were asking her about me, wanting to know where I was," Derrick said, showing photos sent to him that week of police vehicles parked outside his home in Managua.
Migrants' ability to seek asylum was expected to become even more difficult when the Trump administration announced a rule earlier this month requiring most asylum-seekers to ask for protection in another country before they try to cross the U.S.-Mexico border. A U.S. District Judge in San Francisco issued a preliminary injunction against the rule Wednesday, but then the administration said Friday it had reached a deal with Guatemala requiring migrants who pass through that country to first seek asylum there.
Many migrants already staying in Juárez are getting desperate during the months that pass between their U.S. court hearings.
Mexico's National Migration Institute estimates U.S. authorities have returned more than 11,000 migrants to Juárez since March as part of the Migrant Protection Protocols program in the El Paso sector, yet they also say there are only an estimated 1,400 migrants currently staying in Juárez shelters. While some have found other types of housing, Mexican officials believe many others have tried to cross illegally.
"We're worried about this," said Enrique Valenzuela, director of the State Population Council in the state of Chihuahua, where Juárez is located. "People are sent back under MPP and they don't want to go to a shelter. We believe many got back in touch with smugglers."
Other migrants have given up and decided to go home. At a shelter in Juárez, one migrant from Guatemala was contemplating doing just that.
"I don't think I'm going to wait anymore," Alicia Alfaro said when asked what she would do if the judge scheduled another court date. "I think I'll go home because I've already lost a lot of time here."