Baron Wolman documented the rock music scene during the psychedelic 1960s as Rolling Stone's first staff photographer.
Nakotah LaRance brought hoop dancing to audiences across the globe as a member of Cirque du Soleil.
Roz Pulitzer worked with Gloria Steinem, Betty Friedan and other key players in the Women's Rights Movement during her time as an activist.
Wolman, LaRance and Pulitzer were among the notable people with local ties who died in 2020. Through their art and activism, they changed the world for the better.
Also among the departed were Thomas "Tommy" Catron III, a civic leader who helped found the Santa Fe Opera, and Edgar Foster Daniels, a philanthropist whose generosity helped sustain a number of arts organizations across the state.
Other notable deaths included Carl Miller, a former Santa Fe city councilor who served as an Olympic weightlifting coach, and Stan Holden, Santa Fe County's first fire chief, to name just a few.
Here we celebrate the lives of those we lost in the past year by honoring their contributions to the community. Their legacies will live on long after their deaths.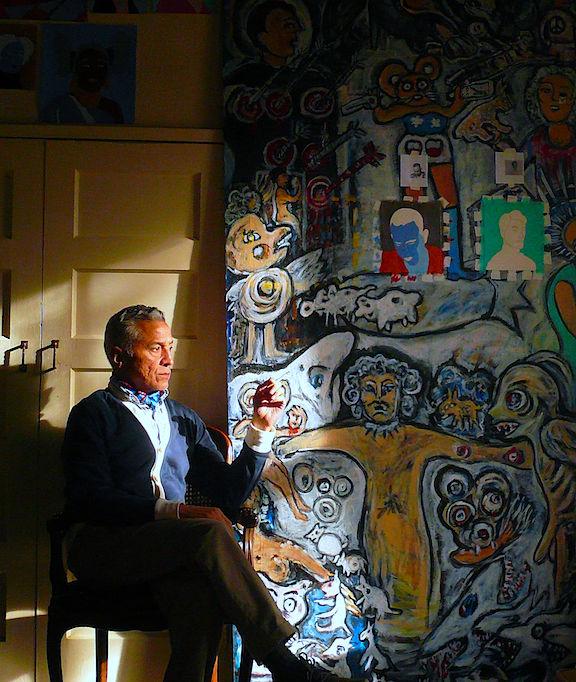 Max-Carlos Martinez, 58, Jan. 1
Painting Southwestern archetypes in vibrant colors, Martinez told his own story of family and identity in New Mexico.
The Albuquerque native, who spent nearly three decades in New York City before moving to Santa Fe later in life, left behind a bright collection of interpretive portraits.
Martinez presented common Southwestern themes, such as Native Americans, cowboys and Catholicism, in a new light — with multicolor revolvers and close-up images of kachinas. Many of his works are based on photographs.
In an interview with New Mexico PBS in 2016, he said he often used images from old publications and painted people from every culture at a time when he felt racism was intensifying.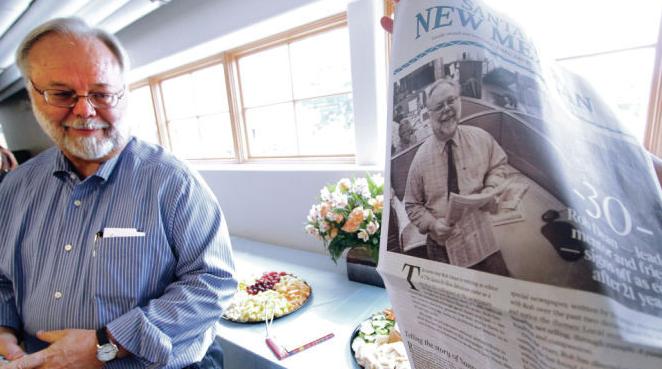 Rob Dean, 65, Jan. 5
Dean served as editor of The New Mexican for more than two decades.
Many credit him with leading the newspaper forward following years of revolving-door editors and uncertainty in the newsroom.
Dean, who was born and raised in Harlowton, Mont., joined the paper in 1992 and retired in 2013.
Those who knew and worked with him said his love of newspapers, storytelling and people seeped into every aspect of his job and life.
Among other honors, the New Mexico Foundation for Open Government honored Dean for lifetime achievement, and the Ukraine Media Partnership Program, a project encouraging an independent press in the former Soviet bloc, named him a fellow in 2016, assigning him to mentor a newspaper in southeast Ukraine.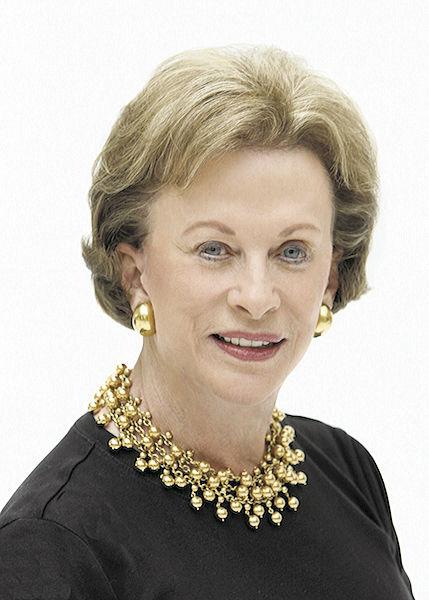 Anne Marion, 81, Feb. 11
Marion loved the works of Georgia O'Keeffe but believed the artist's brilliance needed to be shared beyond the walls of her own home.
That devotion led her to establish the Georgia O'Keeffe Museum in Santa Fe, now one of the city's top attractions.
Marion and her husband, John Marion, opened the museum in 1997 with 50 paintings, many from her personal collection, and grew the inventory to include around 3,000 works both downtown and at O'Keefe's former home and studio in Abiquiú.
Marion was an oil and cattle heiress who was one of the 400 richest Americans with a $1.5 billion net worth in 2008, according to Forbes magazine. She remained chairwoman of the Georgia O'Keeffe Museum's board of trustees until 2016.
Santiago Lucero, 99, Feb. 18
Lucero was one of the last surviving veterans of the infamous Bataan Death March.
A native of Albuquerque who graduated from Albuquerque High School, he joined the National Guard in May 1941, seven months before the attack on Pearl Harbor drew America into World War II.
Lucero, who served as both a truck driver and telephone operator in the 200th Coast Artillery regiment, was stationed on the Bataan peninsula in the Philippines.
There, he and the other soldiers found themselves equipped with limited, outdated or malfunctioning weapons and equipment when the Japanese invasion began in early January 1942. The Americans and Filipinos fought a desperate, against-all-odds battle for some three months.
Once American forces surrendered, the captives — as many as 65,000 Filipinos and 12,000 Americans — were forced to march some 65 miles in six days in what has become known as the Bataan Death March.
Historians say some 10,000 Filipinos and Americans died along the way.
Those who survived landed in prisoner-of-war camps. Lucero would tell his sons some of what he endured, including daily beatings at the hands of Japanese guards.
Michael Baten, 75, Feb. 29
Baten, a longtime Santa Fe neurologist and sleep medicine expert, died of a neurological illness.
After medical residencies in Virginia and New York City, he moved to New Mexico in the late 1970s with an eye toward opening his own practice.
Baten took over a neurological practice run by another physician before later branching into sleep medicine. He was always studying, always learning, always trying to become a better doctor, relatives said.
He had become so well known for practicing medicine in Santa Fe that people would joke, "If you are not seeing Dr. Baten, then you have a family member or friend who is."
Marylou Butler, 75
Butler was instrumental in the accreditation and growth of Southwestern College in Santa Fe, a graduate school specializing in master's-level programs in counseling and art therapy.
She earned her doctorate in counseling psychology from Arizona State University and left a faculty position at the University of Pennsylvania in her native Philadelphia to move to Santa Fe in 1980.
Butler first took a teaching position at the now-defunct College of Santa Fe. In 1984, she began teaching at Southwestern College, where she served as president from 1996 until her retirement in 2005.
Butler led a successful campaign for full accreditation of Southwestern College, which was achieved in 1996.
She also oversaw an expansion of the campus, between Agua Fría Street and Airport Road on the city's south side, and the establishment of a counseling center.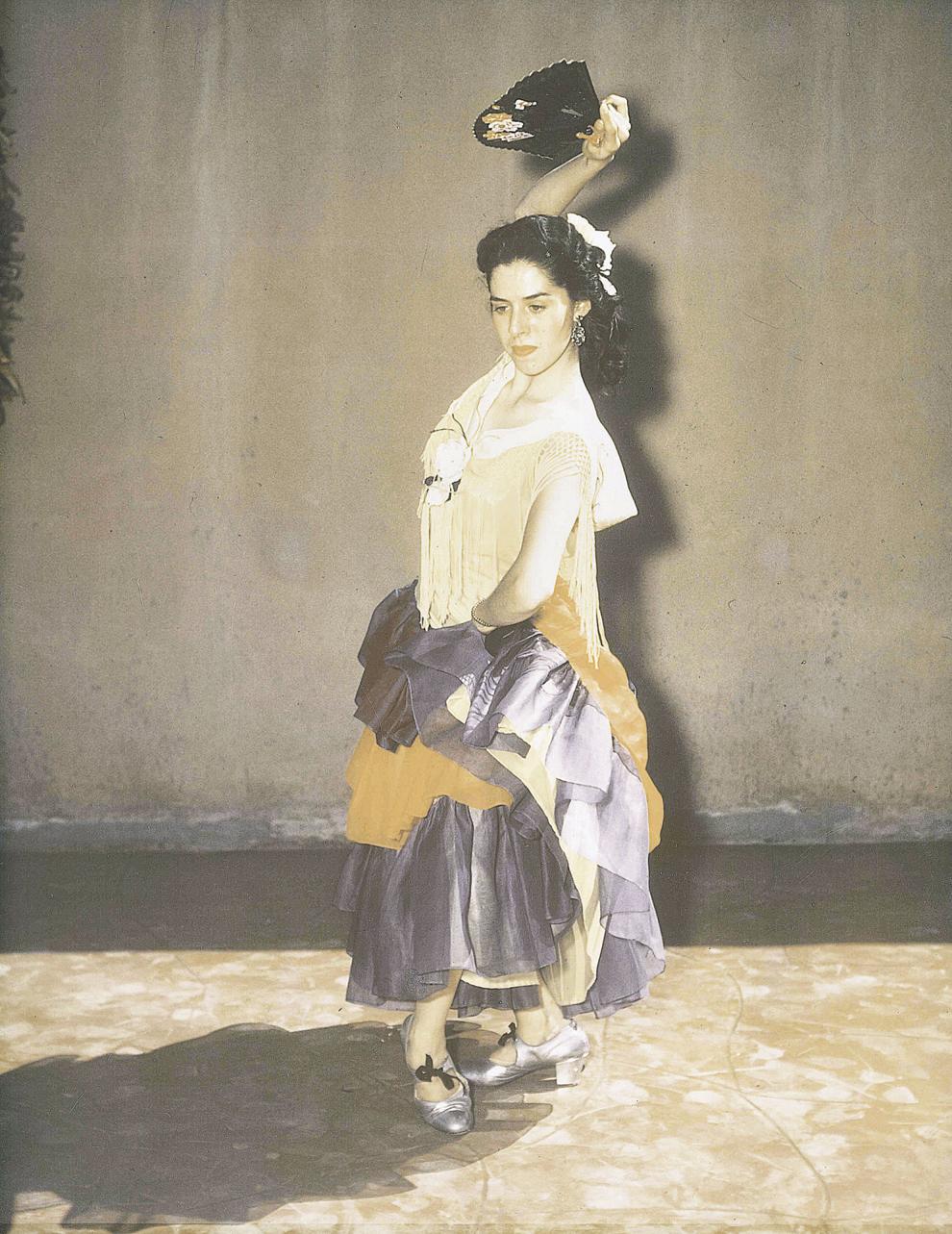 Elizabeth Cardenas, 89, April 22
Cardenas, a Spanish dancer and teacher who was crowned queen of the Fiesta de Santa Fe more than seven decades ago, died of natural causes.
A Loretto Academy graduate, Cardenas moved to San Francisco in the late 1940s, but in 1952 returned to Santa Fe, where she opened a dance studio and taught flamenco and other forms of Spanish dance.
Her legacy was showcased in a 2015 exhibit at the Museum of International Folk Art in Santa Fe titled Flamenco: From Spain to New Mexico, curated by Nicolasa Chávez.
Roz Pulitzer, 90, April 30
Pulitzer, a longtime women's rights activist and photographer, was Santa Fe County's first COVID-19-related fatality.
She tested positive for the illness at Advanced Health Care, a short-term nursing and rehabilitation facility in Albuquerque, where she had been recovering from a fall she sustained in February at her Santa Fe home. Pulitzer was later taken to the intensive care unit at University of New Mexico Hospital, where she died.
Pulitzer played an active role in the women's rights movement in the early 1970s, working with feminist organizer Gloria Steinem, former U.S. Rep. Bella Abzug and women's advocate Betty Friedan, among others.
As a member of the National Women's Political Caucus, she worked to change the rape laws in New York, which at the time required women to prove they tried to fight off the assault and sometimes further stigmatized the victim.
Pulitzer's interest in photography began in Greenwich Village, where she earned money as a young nightclub photographer.
She and her partner, Kay Lockridge, moved to Santa Fe in 1997, where Pulitzer continued her love of photography and animals.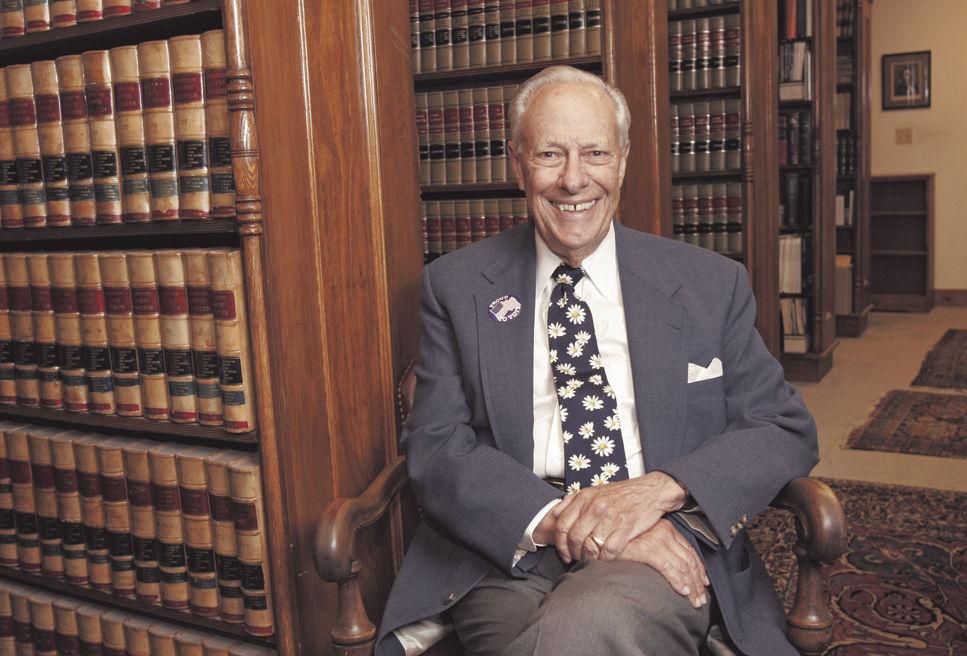 Thomas 'Tommy' Catron III, 98, May 1
Catron, a Santa Fe attorney who practiced law for nearly 70 years, helped start a number of local arts organizations, including the Santa Fe Opera.
It was while serving in Italy during World War II that a fellow soldier introduced Catron to opera, kicking off a lifelong love of the art form.
After completing his undergraduate degree at Stanford after the war, then attending its law school, Catron returned to Santa Fe in 1951 and became a founding director of the Santa Fe Opera in 1956. He later served as its board president and established the Santa Fe Opera Foundation in 1976.
He also helped start the Museum of New Mexico Foundation in the early 1960s, an agency he headed for 25 years. He held leadership positions with a number of other local arts and historical groups, as well as local chapters of the Boy Scouts of America.
In the 1980s, he was named one of Santa Fe's Living Treasures because of his support for so many civic and arts entities.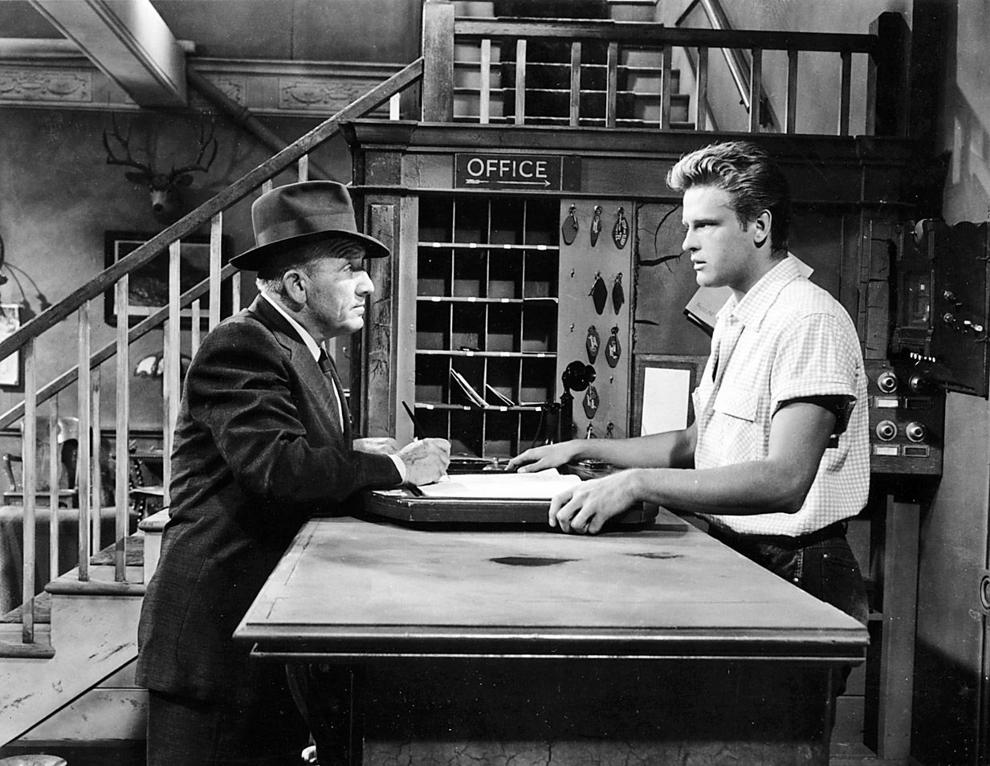 John Ericson, 93, May 3
Ericson was a longtime Hollywood actor who was best known for his roles in the 1955 classic Bad Day at Black Rock and the 1957 cult western Forty Guns.
Ericson, whose movie career lasted nearly 50 years, moved to Santa Fe over 25 years ago.
He acted in several theater productions in the City Different, including The Cherry Orchard and The Men's Room. In the latter, he played an aging B-movie star coming to grips with his own mortality and the fact that his work only added up to a projection on the silver screen.
When the play opened in 2002, Ericson said he understood the character well. "I didn't have to search at all. ... It was like plugging in the telephone for the first time and immediately being connected to another voice," he said.
Born in Düsseldorf, Germany, he immigrated to the U.S. in the early 1930s. After a stint in the U.S. Army during the last days of World War II, he embarked on a career as an actor, studying at the American Academy of Dramatic Arts in New York City.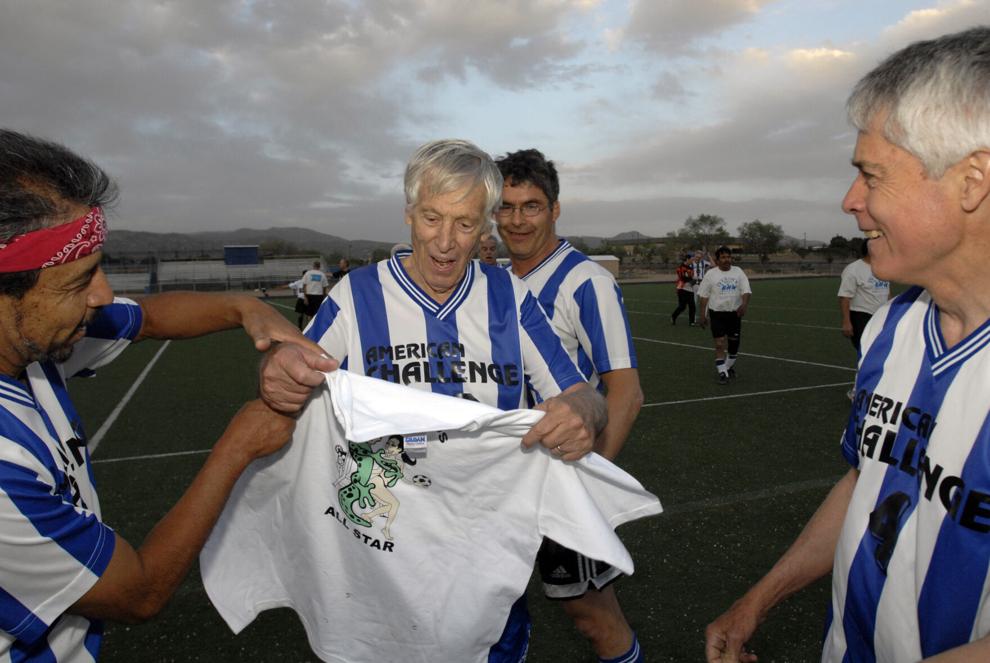 Gregg Bemis, 91, May 20
Bemis, a conservative Republican who made several bids for public office, was best known as a celebrity businessman who owned the Lusitania, a British passenger ship sunk by German torpedoes off the coast of Ireland in 1915, a year or so after World War I broke out.
He lived in New Mexico for decades and wrote a column for The New Mexican's opinion pages from 2006-11.
Bemis ran unsuccessfully as a Republican for a seat in the state Legislature and in the U.S. House of Representatives.
First a part-time owner of the Lusitania, Bemis took complete control of the vessel in 1982. Though he initially saw it as a business venture, he later became fixated on the wreck and solving the mystery of why the ship sunk within 20 minutes, killing nearly 1,200 of its 2,000 passengers. He sponsored several dives to the wreck and made a 62-minute decompression dive to the site, 300 feet underwater, in 2004.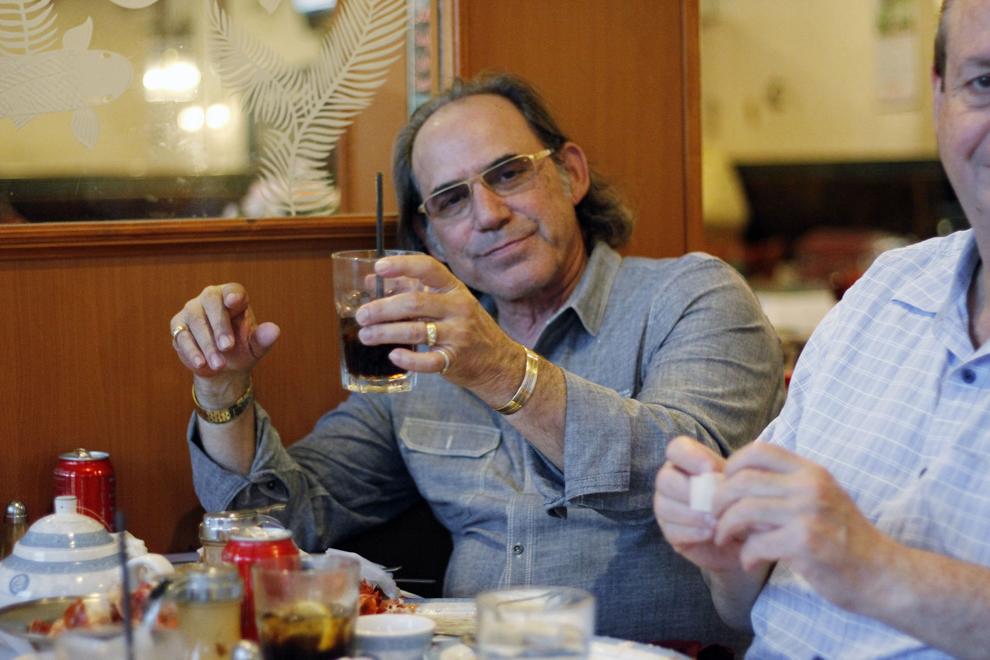 Martin 'Marty' Cary Horowitz, 70, July 2
Horowitz, a Santa Fe artist and framer, was perhaps best known for the giant gold hand grenade sculpture he made more than 15 years ago.
"It was a very political time — 2004 — and a lot of people hated it," Linda Durham, a longtime gallery owner who once represented Horowitz, said of the sculpture. "Some people thought it was a very right-wing piece, glorifying war. Other people thought it was not glorifying war. I could see how it would have been seen either way.
"But Marty wasn't glorifying war. He just liked to put gold on everything."
The sculpture was displayed outside Durham's gallery, and later Horowitz's frame shop, Goldleaf Framemakers of Santa Fe. But it later was vandalized, and Horowitz had it crushed.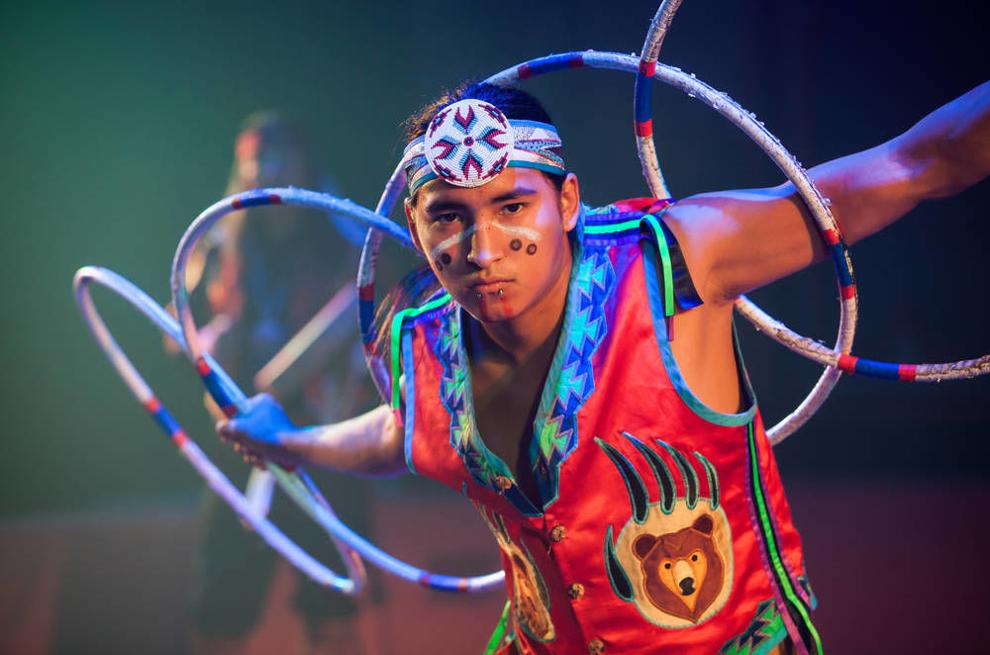 Nakotah LaRance, 30, July 12
LaRance was a world championship hoop dancer who performed with Cirque du Soleil.
He died in a climbing accident when he fell off a bridge near his home in Ohkay Owingeh Pueblo.
LaRance learned to hoop dance around the age of 4 or 5 by watching others. At 12, he won his first world championship and went on to win eight more.
In 2004, LaRance appeared on The Tonight Show with Jay Leno. The exposure led to other opportunities, including appearances in Longmire and Bury My Heart at Wounded Knee.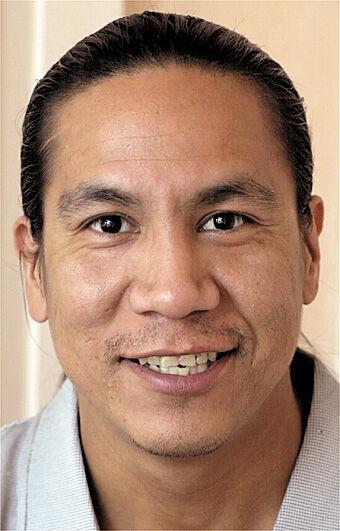 Harlan McKosato, 54, July 21
For some two decades, McKosato's columns and radio news show spotlighted both the challenges and success stories within Native American communities around the country.
The longtime host of the nationally syndicated radio show Native America Calling also wrote a weekly column on Indigenous issues for The New Mexican.
A member of the Sac and Fox Nation, McKosato grew up on the Iowa reservation in north-central Oklahoma.
He studied journalism at the Gaylord College of Journalism and Mass Communication at the University of Oklahoma. Later, the college named him one of its distinguished alumni.
Edgar Foster Daniels, 88, July 31
Daniels' financial contributions through his foundation to arts organizations throughout New Mexico earned him a 2015 Governor's Award for Excellence in the Arts.
Over the years, he underwrote productions for the Santa Fe Opera and Santa Fe Chamber Music Festival and donated to the Museum of Spanish Colonial Art and St. Vincent Hospital Foundation.
Daniels, scion of the family that owned the News & Observer Publishing Co. in North Carolina, knew from childhood he wanted to be a performer.
He attended the University of North Carolina to study theater and later transferred to Columbia University. Daniels continued acting on stage and, after moving to California, appeared in television shows including Bonanza and The High Chaparral.
Daniels moved to Santa Fe in the late 1970s or early 1980s and began donating to the Santa Fe Opera soon after. As of 2015, he had given more than $2 million to the opera.
Daniel 'Bud' Kelly, 99, Aug. 18
Kelly's civic contributions earned him recognition as a Santa Fe Living Treasure in 2005.
"His legacy is his contribution to everything he touched — the Garcia Street Club, the Santa Fe Opera, the School for Advanced Research, Santa Fe Prep, St. John's College," said his daughter, Susan Kelly.
Bud Kelly also served on the boards of the former College of Santa Fe, First National Bank and the International Folk Art Foundation.
He was born into the Gross Kelly & Co. mercantile business, which operated across New Mexico, and he liquidated it in the early 1950s. He then founded the Kelly Insurance Co. and ran it until he retired in the early 1980s.
An early supporter of the Santa Fe Opera, Kelly is still remembered for presenting an insurance check for $100,000 within hours of the fire that destroyed the opera house in 1967. The money enabled the opera to continue that year's season in the gym of the old Santa Fe High School campus, which now serves as City Hall.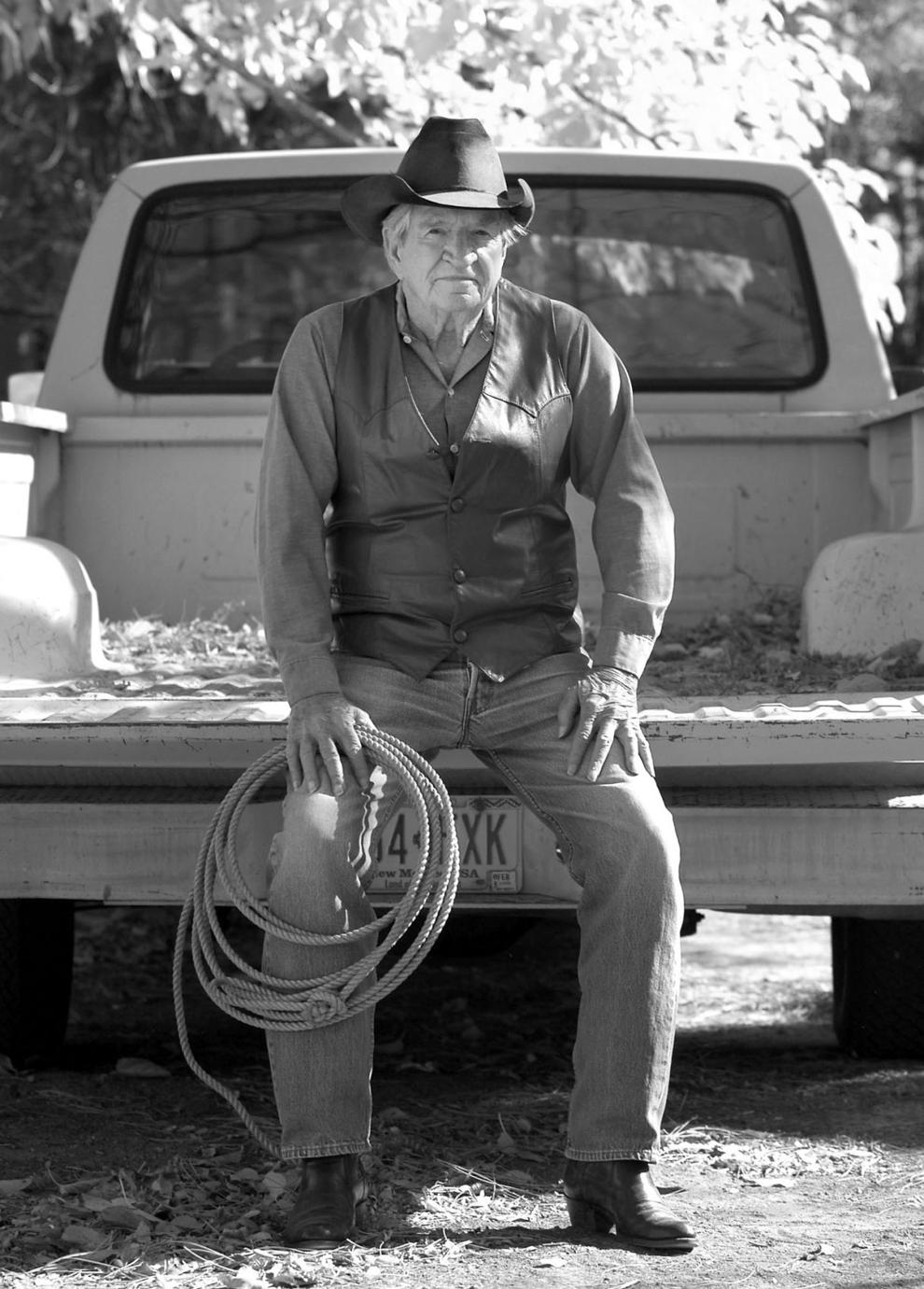 Max Evans, 95, Aug. 26
Evans was one of the great American literary figures of the latter part of the 20th century. His works often addressed the challenges faced by men and women coming to grips with the postwar transition of the American West.
He broke into literary fame with his 1960 novel The Rounders, about two contemporary cowboys who just want to live, love and avoid trouble, but whose simple dreams are foiled time and again by a rambunctious, impossible-to-tame horse. A film version of the novel featured Glenn Ford and Henry Fonda as the protagonists.
Evans also was known for his 1962 novel The Hi Lo Country, a tale of two New Mexico cowboys returning home from combat service in World War II.
Like the protagonists of that book, Evans came home from World War II to a changed New Mexico ranching landscape. A native of Ropes, Texas, he moved to New Mexico to start punching cows as a young teen and found himself edged out of the ranching business by the end of the 1940s.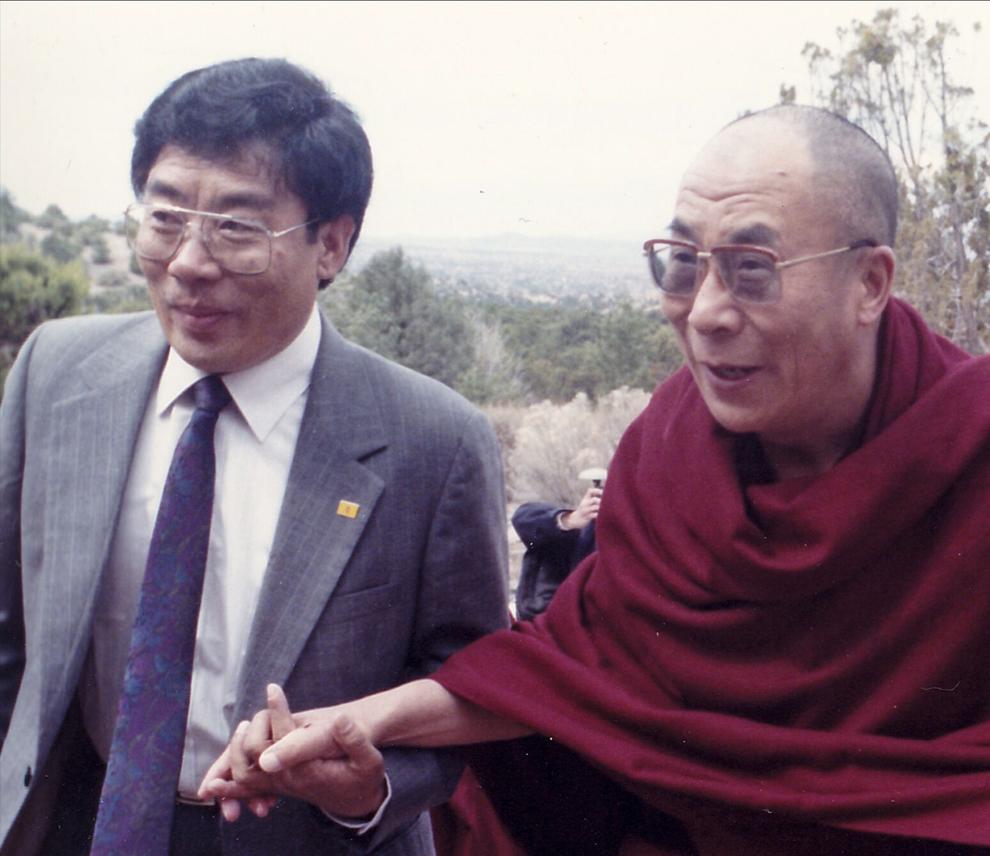 Paljor Thondup, 70, Aug. 26
Thondup was a former Tibetan guerrilla fighter and refugee who lived in Nepal, India and England before arriving in New Mexico in the mid-1970s.
In Santa Fe, he was the primary force behind the creation of Project Tibet, a spiritual and cultural center on Canyon Road that served as a hub for the region's Tibetan community.
Since its creation in 1980, Project Tibet has provided financial aid to Tibetans in need, raised funds for natural disaster relief, sponsored Tibetan immigrants in the United States and built schools in the Kham region of Eastern Tibet, where Thondup was born.
He also helped persuade the Dalai Lama to visit Santa Fe in 1991. The visit garnered international media attention.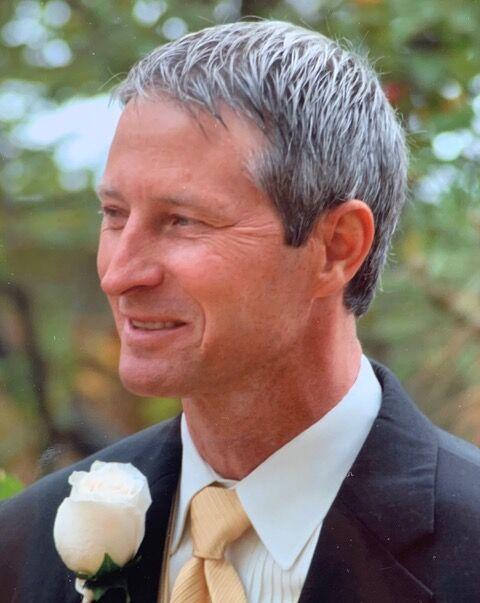 Luke Spangenburg, 55, Sept. 5
A black belt who climbed the world's mountains on bike and foot before he ever grew algae in a lab, Spangenburg earned the first associate degree in Santa Fe Community College's sustainable technology program.
Then he spent the past decade helping other students find their own paths in green energy.
In his late teens, Spangenburg took up karate, earning a black belt and winning a few national competitions. In his 20s, he embarked on a professional cycling career that spanned over 30 countries.
After retiring from cycling, Spangenburg was working as a high-altitude mountain guide in Peru when he made a fortuitous stop in Santa Fe to visit his mother in 2006.
In Santa Fe, Spangenburg channeled his energy into the fight for a sustainable planet, earning the associate degree in 2009 and staying at the college to teach and become director of its Biofuels Center of Excellence.
Forrest Fenn, 90, Sept. 7
Fenn, a Santa Fe artifacts dealer, created a treasure hunt that mesmerized the world.
He launched the hunt in 2010 in his memoir, The Thrill of the Chase.
Earlier this year, he announced the chase was over. The chest full of coins and other antiquities had been found somewhere in the Rocky Mountains.
While the hunt generated excitement, it also came with a cost. Several people died while searching for the treasure. Many others became lost in the wild, prompting dangerous rescues.
A native of Temple, Texas, Fenn served as a fighter pilot in the U.S. Air Force, earning a number of military citations.
Following his military service, he opened an art gallery and eventually settled in Santa Fe.
Ernesto 'Ernie' Gonzales, 74, Sept. 17
Gonzales was a history and science teacher as well as a principal at the now-closed Kaune Elementary School, but he may perhaps be best remembered as the man who helped bring mariachi music to public schools.
In between teaching classes, Gonzales would get out his guitar and strum tunes — usually mariachi songs reflecting his love for the genre.
Mariachi, he told his students, was closely tied to the struggles and successes of Mexican nationals.
He was the first in his family to graduate from college, relatives said, studying education and administration at the College of Santa Fe and New Mexico Highlands University.
The New Mexican in 1995 named him one of its 10 Who Made a Difference.
Stan Holden
As Santa Fe County's first fire chief, Holden unified several volunteer fire districts and made the regional emergency dispatch center a reality.
Holden, who served as the county's fire chief from 1997 to 2011, died of cancer in Tyler, Texas, where he worked as chief of emergency medical services for more than nine years.
Holden first got involved in firefighting as a teenager living in the northwestern New Mexico community of Kirtland. Because men in the area commuted to work at power plants, high school students were trained and expected to staff the volunteer fire department during the day.
Chuck Atwell, 92, Sept. 28
A longtime businessman and real estate agent, Atwell was involved in a number of organizations, including the Rotary Club of Santa Fe, the New Mexico Realtors Association, the Elks lodge and an informal senior citizens group that met regularly at The Bull Ring.
He managed the old Gamble's and later the Tempo store, a position he held for more than 15 years before he moved into the real estate market around 1970.
Born in Matheson, Colo., he dropped out of high school to join the U.S. Navy in 1946. Shortly after enlisting, he was assigned to the USS Dixie, which participated in Project Crossroads, the first post-World War II testing of an atomic bomb at Bikini Atoll in the Pacific.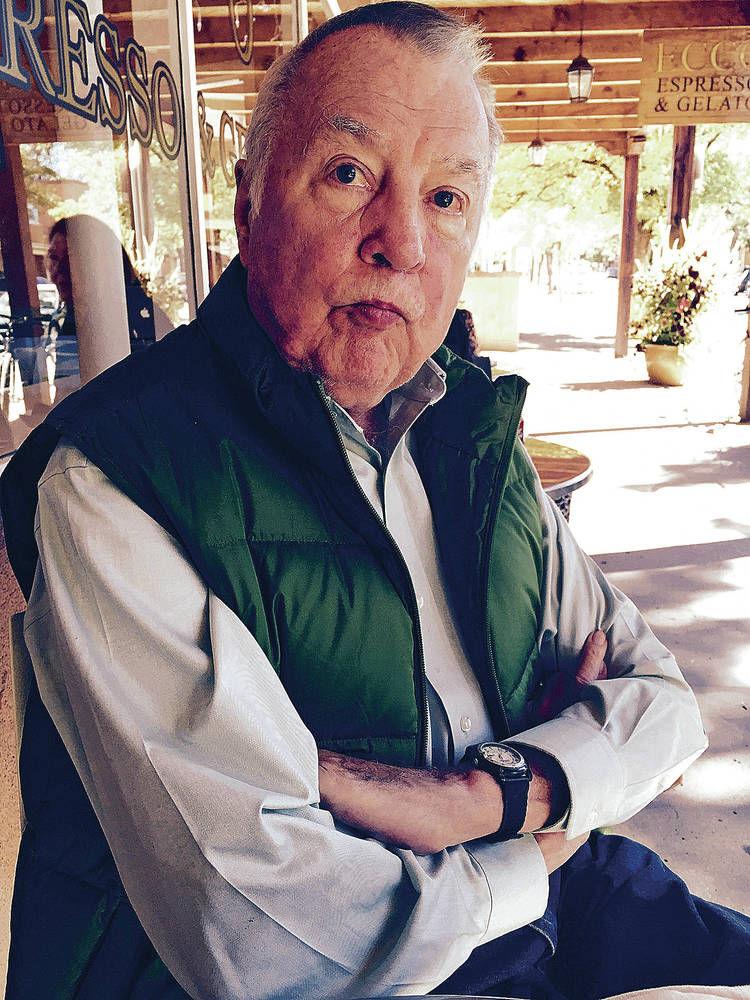 Richard McCord, 79, Oct. 7
McCord, who founded the Santa Fe Reporter, lost a Pulitzer Prize for editorial writing when the judges' decision inexplicably was overturned.
He and his former wife, Laurie Knowles, moved to Santa Fe in 1971 and began publishing the Reporter in 1974.
McCord penned a string of memorable editorials in 1981. He called for a national holiday in honor of Martin Luther King Jr. and railed against a pack of Santa Fe residents who drove Buddhists from the Arroyo Hondo neighborhood.
In 1982, four of the five Pulitzer judges voted to award the prize for editorial writing to McCord. But the Pulitzer board overruled the judges and instead gave the prize to Jack Rosenthal of the New York Times.
McCord sold the paper after 15 years and wrote columns and books after that.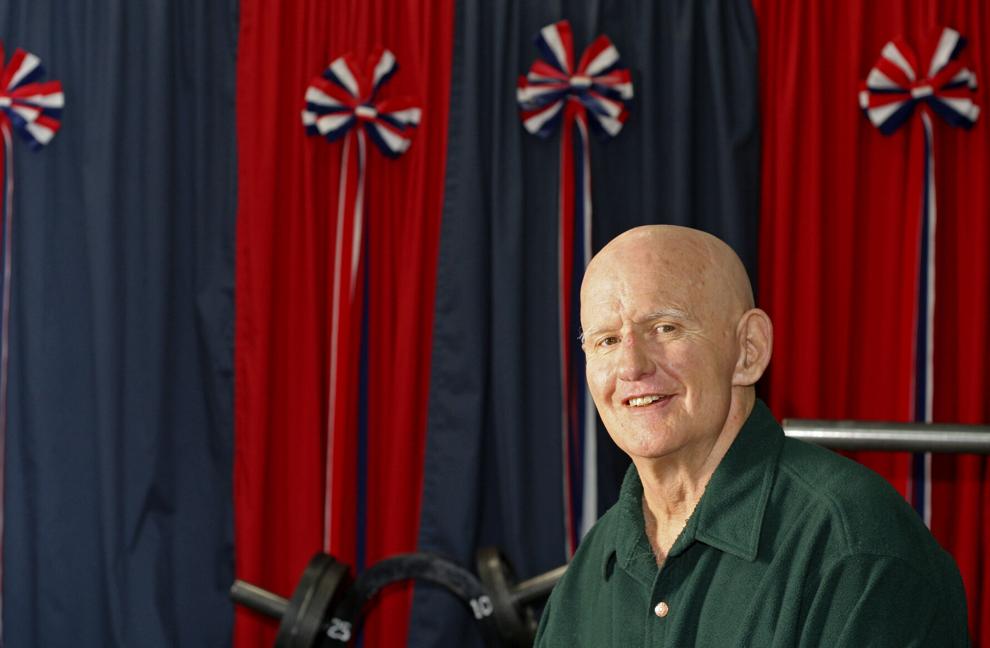 Carl Miller, 80, Oct. 8
Miller served as an Olympic weightlifting coach, school administrator and Santa Fe city councilor.
Those who knew Miller said his interest in people's welfare pushed him to run for office in 1980. As a city councilor, he advocated for a cost-of-living study while voicing fear that a growing population might lead to higher expenses on all fronts.
Miller came to Santa Fe in 1968 after coaching the women's Olympic volleyball and weightlifting teams in Japan. He taught and coached at Santa Fe Preparatory School and later ran a physical education program at Carlos Gilbert Elementary School.
He and his wife, Sandra Thomas, ran Carl and Sandra's Physical Conditioning Center for nearly 35 years before selling it in 2016. Born in Chicago, Miller grew up in Southern California.
Herb Beenhouwer, 91, Oct. 28
Beenhouwer continually gave to his community as a volunteer, donor and mentor — one reason he was named a Santa Fe Living Treasure in 2015.
He taught philosophy at Santa Fe High School as a volunteer and served on numerous nonprofit boards, including as board president of the Wheelwright Museum of the American Indian and Open Hands.
He also taught English as a second language to adult students with the Literacy Volunteers of Santa Fe.
After moving to Santa Fe in 1972, he volunteered at the Navajo Community College, now known as Diné College.
Born in Amsterdam, he escaped the Netherlands with his family in 1940 as Hitler's army occupied the country. They immigrated to the U.S. and settled in Brooklyn, N.Y.
He served in the U.S. Army during the Korean War and later made his living as a financial analyst.
Nathan Aronson, 88, Oct. 29
Aronson left high school before graduating to join the U.S. Air Force.
During his military career, he served as a radar technician, a talent that came in handy when he joined the Federal Aviation Administration. Over time, he became a team leader in the agency's efforts to design an air traffic control system. He later used that expertise to open his own consulting firm in Washington, D.C.
A Brooklyn native, Aronson moved to Santa Fe in 2006 after retiring. He died of COVID-19.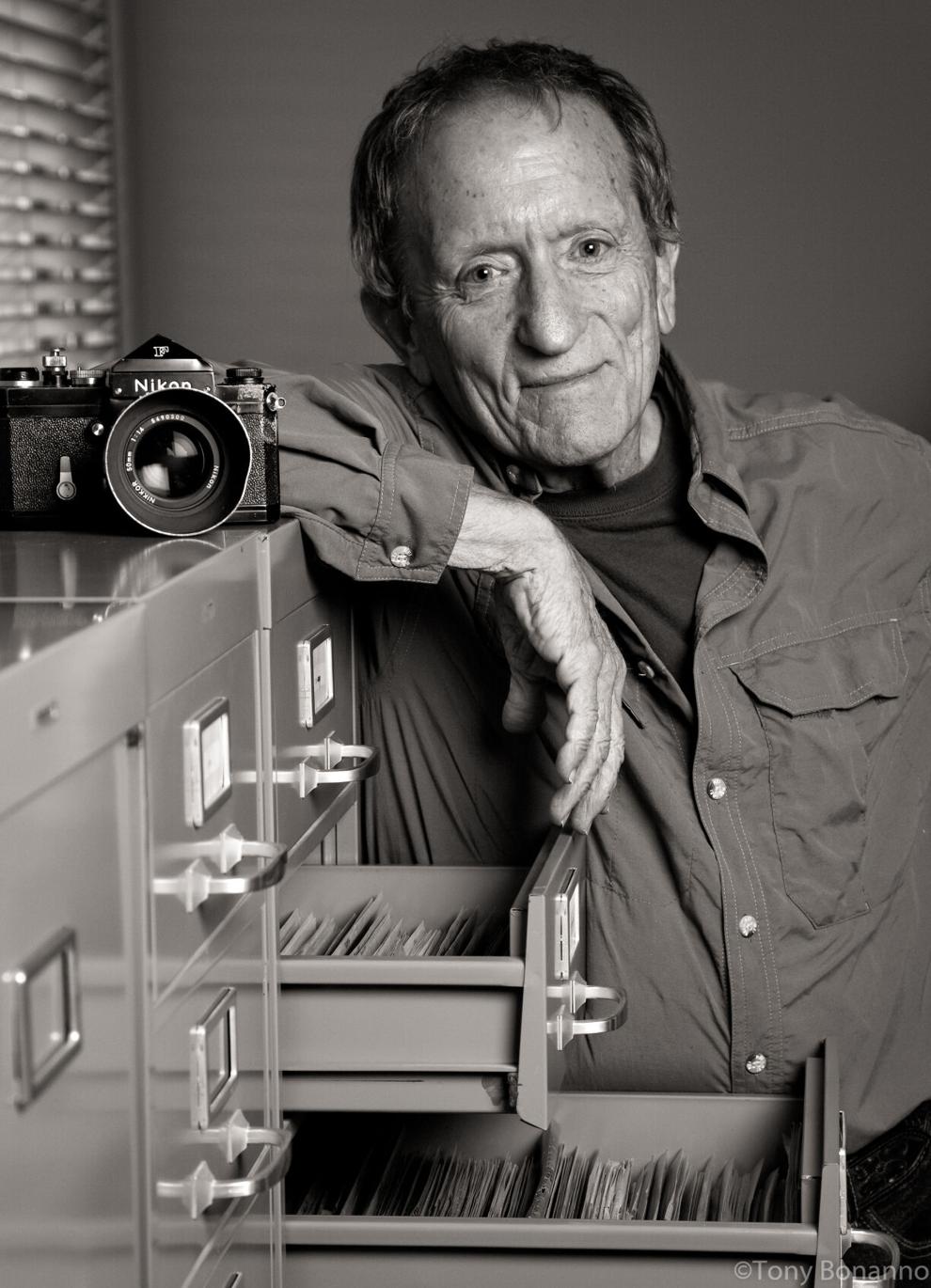 Baron Wolman, 83, Nov. 2
As a photographer for Rolling Stone, Wolman created some of the most memorable images from the 1960s.
Jimi Hendrix, Janis Joplin, Woodstock — he photographed them all.
He moved to Santa Fe in 2001 and was often spotted around town, sipping coffee at his favorite cafe or showing off his photographs in locally curated exhibitions.
Born in Columbus, Ohio, Wolman moved to San Francisco in the 1960s following several years serving in the intelligence branch of the U.S. Army.
Frank Turley, 84, Nov. 12
Nobody wrought beauty from iron or performed the Straight Dance like Turley.
The longtime Santa Fe blacksmith, who had a timeless style and was a fixture at powwows across the West, died of COVID-19, which he contracted during an outbreak at a nursing home in Taos.
Turley left a job in insurance in California to start his career in metal as a farrier there in the early 1960s. He later learned to blacksmith in Española before setting up shop — the Turley Forge Blacksmithing School — in Santa Fe in 1969.
He insisted on making his own tools and using a coal-fired forge instead of gas at the school, which drew thousands of people from across the world to a unique education in a time when the craft was reemerging as a creative hobby.
He received the Alex Bealer Award from the Artist Blacksmith Association of North America in 1982 and 2019, making him the only blacksmith to win the honor twice.
Dennis Salazar, 85, Nov. 12
Salazar was a legendary businessman who was best known as the founder of Española's Saints and Sinners package liquor store — and onetime bar.
Relatives said he also started the area's first cable television company, was instrumental in helping establish Northern New Mexico College — where a building is named after him — and helped shape the state constitution as a member of the 1969 Constitutional Convention.
Born in El Guache near Hernández, Salazar served in the U.S. Army and studied at the University of New Mexico before returning to Española. He and a brother purchased what is now known as Saints and Sinners in 1962.
He died of complications of COVID-19.
Dirk Wales, 89, Nov. 27
Wales was a lifelong storyteller best known for children's books he wrote later in life.
While visiting the Smithsonian's National Postal Museum in the mid-1990s, Wales first learned of Owney, a scruffy, photogenic mutt who lived at a post office in Albany, N.Y., in the late 19th century.
The K-9 became the subject of his first children's book, A Lucky Dog: Owney, U.S. Rail Mail Mascot, published in 2003.
He also wrote a children's book about Thaddeus Kosciuszko and Casimir Pulaski, Polish American heroes of the American Revolution, as well as Jack London's Dog, inspired by Call of the Wild.
Albert Velasquez, 91, Dec. 6
In high school, Velasquez learned to operate a linotype machine, a 19th-century invention for printing newspapers.
The craft brought him to Santa Fe, where he spent 38 years as a crucial cog in the machine that put The New Mexican on the city's doorsteps each day.
He grew up in Santa Rosa and headed north after hearing about an opening for a linotype operator at the El Crepúsculo, now The Taos News.
Linotype eventually was replaced with computer typesetting, and Velasquez stayed on through the technological update to lead The New Mexican's printing operation until 1993.
He devoted his retirement to woodworking, building bed frames for his kids and their families, and the altar for St. Anthony's Catholic Church in Pecos.
Arthur Newman, 96, Dec. 7
Newman was a film executive, businessman, philanthropist and older brother of the acclaimed actor Paul Newman.
Arthur Newman and his wife, Patty, had a home in Santa Fe, and they supported a number of local organizations including the Santa Fe Opera, New Mexico School for the Arts and the Museum of New Mexico Foundation.
Johnny Cope, 72, Dec. 13
Cope was a "mover and shaker" in southeastern New Mexico, where he owned an oil field service company and was involved in a variety of ventures related to the oil and gas industry.
A noted philanthropist, he helped launch the Johnny and Marty Cope Learning Center in Ruidoso, which connects youth to the Smithsonian Institution.
He also donated to the athletic programs at the University of New Mexico and Texas Tech University and was involved with youth sports in Hobbs, where he was raised.
He is credited with helping land a number of economic projects in Lea County, including the Zia racetrack and a uranium enrichment facility.
Cope served on a variety of state boards, including the New Mexico Transportation Commission.