FORT STANTON — As the first shadows of dusk swept toward this once vibrant military fort, now a state monument and museum, it was clear this piece of New Mexico history wasn't receiving adequate care.
Shutters were curling up on windows. Some window panes were missing or cracked; most were unwashed. Dry weeds surrounded the property. And debris — paper and pieces of plaster — littered the floors of the buildings. An exit door in one building had a gap of several inches at the top, letting in air and possibly rain, and maybe an intruding critter.
The rundown Fort Stanton in Southern New Mexico, about 10 miles from Lincoln — a town known for the Lincoln County War in the late 1800s, gunfighter Billy the Kid and the home of another state historical site — might make a good hideout for the ghost of the Kid.
The neglect has not gone unnoticed.
Former staff members and volunteers, and local people passionate about history, have been critical of the state Department of Cultural Affairs, which oversees the fort as well as the Lincoln Historic Site and six other New Mexico monuments.
They say a long-term lack of funding and staffing, combined with poor management, has contributed to the slow deterioration of the sprawling property.
"We have languished. We have been an orphan and we continue to be treated that way," said author and historian Lynda Sánchez, a longtime Lincoln resident. The fort's appearance "makes me angry. It makes me want to cry. It makes me sad," she added.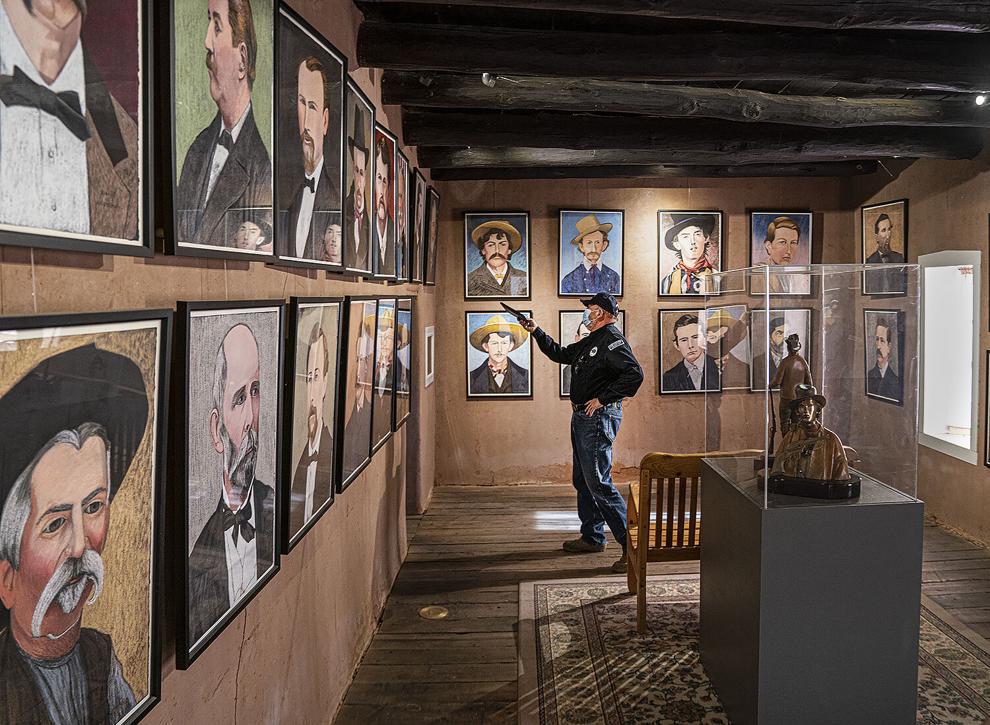 Patrick Moore, director of historical sites for the Department of Cultural Affairs, said complaints about Fort Stanton are justified.
A "perfect storm" developed over the 165-year-old site, which has about 90 buildings to maintain, he said.
Moore cited a lack of sufficient funding, a decline in staff and volunteers, and the effects of the coronavirus pandemic, which led to closures. The lack of attention has resulted in roofs caving in on some buildings, such as an old power plant and medical facility. Heavy rains over the summer also led to a rapid growth of weeds at Fort Stanton and the Lincoln Historic Site.
Additionally, a $1 million project to install a new water system at the aging Fort Stanton led to ditches and mounds of dirt all around the property.
"There are a culmination of things that led to this," Moore said.
Former volunteer Matt Midgett wandered the not-so-clean floors of an open building at Fort Stanton on a recent day. He shook his head as he picked up a discarded flyer in an exhibit in what once was the Army barracks.
"It's troubling to see debris, a sign, things on the floor in here when someone worked so hard to create a special exhibit," said Midgett, who volunteered at the monument for several years.
History under wear, tear
Fort Stanton opened in 1855, about two decades before the Lincoln County War broke out. Henry McCarty — aka William H. Bonney, aka Billy the Kid — became the best-known outlaw in the conflict, and his escape from the old Lincoln County Courthouse, which still looks much as it did in the 1870s, remains one of the most famous stories of the feud.
The Lincoln County War was a range war, a business war, a violent war, Herbert "Bo" Chesney, the newly appointed interim regional manager of the Lincoln and Fort Stanton sites, said on a recent walking tour. "If you took this asphalt out and just had a dirt street," he said, gesturing toward a two-lane road through Lincoln, "This is pretty much what it was like back then."
It's one reason the Lincoln site drew well over 30,000 visitors in 2018 and 2019, before the pandemic emerged. Fort Stanton attracted 25,379 people in 2019, according to numbers Chesney provided.
Many of the buildings and exhibits at the Lincoln Historic Site look good on the surface, thanks to recent efforts to get rid of weeds, to plaster and paint, and to eradicate bats roosting in one facility, which will remain closed to the public until the last of the bats are gone and other repairs are completed, Chesney said.
But some buildings have foundational problems, he added, including the historic Tunstall Store, which is beset with falling dirt long used as insulation.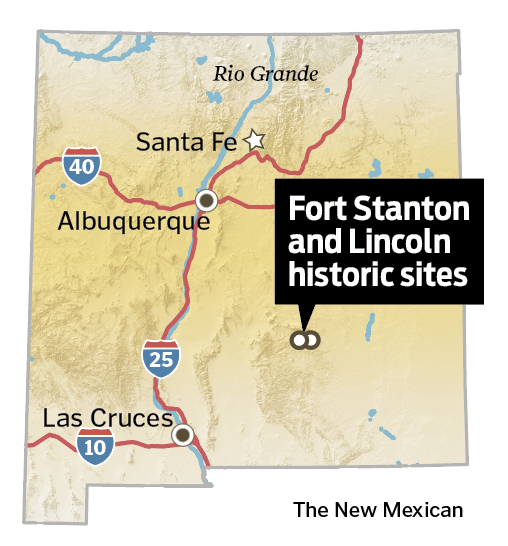 Sánchez and others in the community say the historical site wasn't looking as good this summer, when the county held its annual Lincoln Days Celebration.
Chesney, who came onboard about a month ago, acknowledged there were complaints and said the Cultural Affairs Department had sent in crews to clean up the monument. He pointed out current restoration projects — such as new plastering of the courthouse walls.
Chesney's résumé includes experience in varied fields. He's been a police officer and detective, photographer, videographer, engineer and consultant on technological systems. But he has no past experience as a museum or historical site director.
Neither he nor Moore believes that matters. Chesney's role is expected to last six months, during which he will assess the needs at the two state monuments, rebuild the volunteer corps and prepare a report of priority projects for the Cultural Affairs Department to tackle.
Moore said Chesney's background and the fact he served on a local nonprofit board in support of Fort Stanton made him the right candidate for the interim job.
"He was familiar with the sites," Moore said.
His hope is that Chesney can pinpoint the problems and help the department prepare and implement a strategy to address the issues.
Chesney stepped into a position most recently held by Wesley Meiss and, before Meiss, Tim Roberts.
Moore appointed Roberts in 2016 and three years later made him a deputy director of the historical sites division. He is no longer with the Cultural Affairs Department and could not be reached for comment.
Meiss held the regional monuments director job for about six months in 2020.
Former historical site employee Larry Pope, who was hired as the manager of Fort Stanton in 2013, said the problems at the two monuments started long before Roberts' tenure. Fort Stanton "has never had enough people to take care of it or do anything creative," he said. "When I was hired, I was the only person hired. I hired a maintenance guy, and then about a year and a half later, I got another maintenance guy, and then it was about another year before we could get a ranger hire."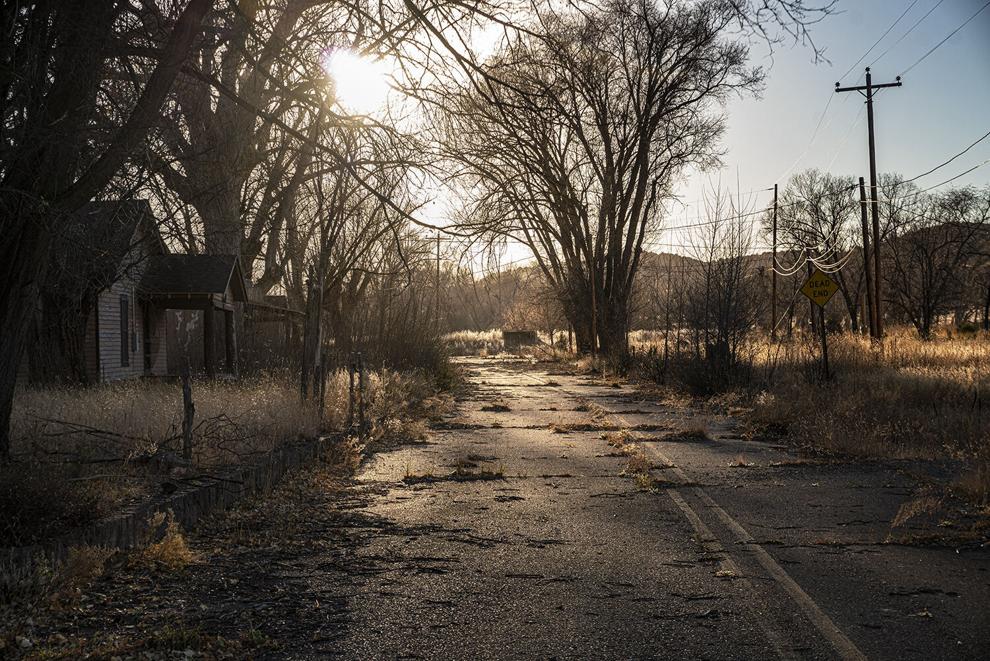 Still, Midgett said the Fort Stanton site should never have been allowed to fall into disrepair. "We're talking about stewardship, and over 20 years ago it was allowed to start deteriorating," he said.
The volunteer base at Fort Stanton is down considerably from the days when Midgett worked there, and there are few people to greet visitors, he said.
Staffing is a problem, Chesney said. The two monuments employ a total of 11 people, and four of those positions were vacant as of last week. One challenge, Chesney said, is employees have few affordable housing options in Lincoln or in nearby Capitan. He lives in Ruidoso, about a 40-minute drive, at a place his family has owned since the 1970s.
Because of the staffing and volunteer vacancies, several structures at the Lincoln site are closed, including a building set up like a doctor's office, circa 1880.
The pandemic didn't help, Chesney said. "I don't think there's enough of a recognition of what COVID did. For a year, a year and a half, nobody was allowed to come here, including the staff."
He's looking for a way to bring in local contractors to keep the landscaping and buildings in shape.
"It all comes down to money," he said. "What we can get, and what we can do with what we get."
What's next?
Whether the Legislature will approve additional funds for the monuments remains unclear. Cultural Affairs Secretary Debra Garcia y Griego asked for a 10 percent increase in mid-November when she pitched her proposed budget for fiscal year 2023 to the Legislative Finance Committee, which would raise the department's spending to $46.5 million from $42.6 million.
Her report showed admission revenue from the state's historical sites and museums dropped by $4.3 million in fiscal years 2020 and 2021 because of closings due to the pandemic. She told lawmakers the department needs to invest more in some of its rural sites, including Fort Stanton.
State Sen. Liz Stefanics, D-Cerrillos, and Rep. Greg Nibert, R-Roswell, who have pushed in the past for more funding for the Fort Stanton and Lincoln sites, said additional money is necessary.
"Fort Stanton is quite old, and with all of our aged buildings, they require a lot of upkeep and a lot of care," Nibert said. "Fort Stanton seems to be one that gets neglected. … If you go there, some of the buildings are basically just shells."
Stefanics said the entire fort could use "renovating" and said she will "keep fighting" for funds to support that effort.
Moore said the department has been working on capital improvements. Along with the water system installation, roof replacements, new fencing projects and a tree-trimming initiative were underway earlier this year at Fort Stanton. Documents provided by the department show a steady investment in capital projects at Fort Stanton and Lincoln.
Looking forward, Moore said, his division has commissioned a $60,000 historical landscapes report, which he called a "road map to ask better questions about how to preserve those buildings and determine what the landscape should look like."
That in turn may help the division apply for historic preservation and National Park Service grants for maintenance funds, he said. The division will put out a request for bids for the report by the year's end, and Moore said he hopes a final study will be ready within a year.
The Cultural Affairs Department has an "enormous lift" in front of it, he said, but it is paying attention and determined to make improvements.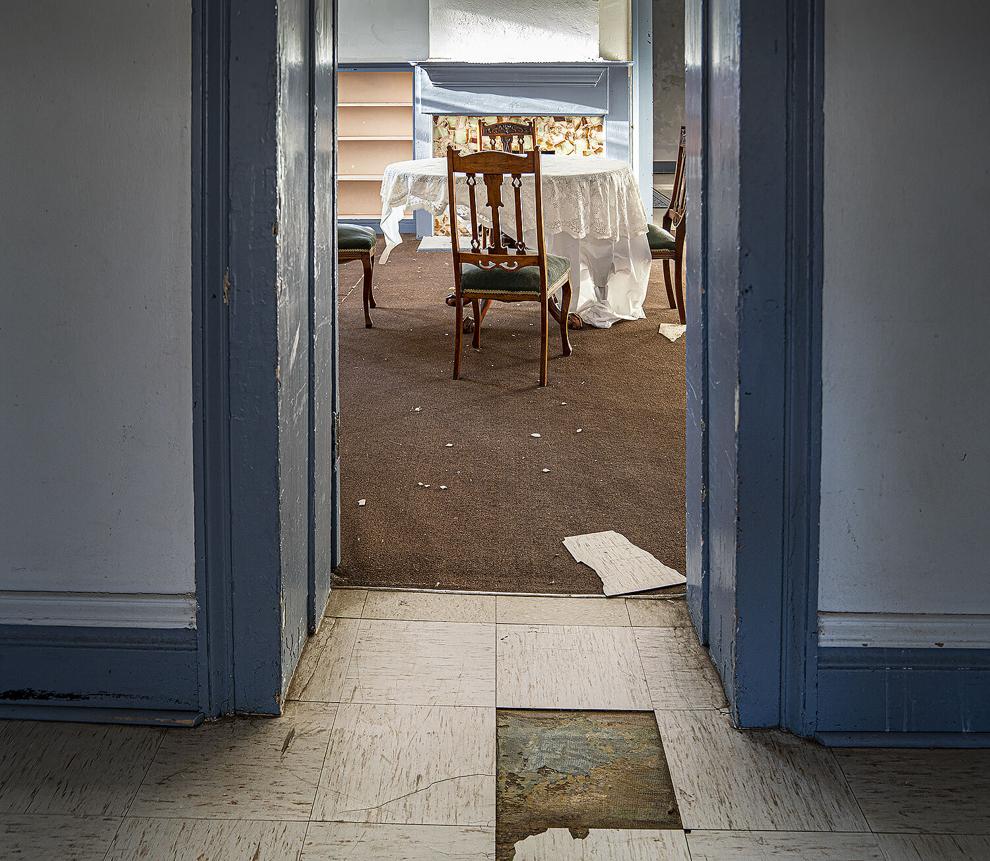 "I know people who want it to change, they want it to be beautiful," he said. "It's never going to be Disney."
Sánchez said she doesn't want a "Disney-fied" fort. Commercializing the property, where you can "almost hear the Buffalo Soldiers coming back to the fort, you can hear the bugles," would not be a good idea, she added. "People like them rough and the way they are because that was part of how they were in the old days."
Fort Stanton and Lincoln combined, she said, tell a story of the vast history of the region, from the role of the cavalry to the contributions of Hispanics and Apaches in the area, and the fort's use as a tuberculosis hospital.
That's why people come to the sites, Sánchez said.
"These two sites within 10 miles of each other are visited, and they would be visited more if the state did its job."