They came by foot, on bike, in vehicles and bearing children.
Sometimes, they were accompanied by dogs.
No matter how they arrived, or who their escorts were, voters in Santa Fe made their presence felt at the polls, where occasional long lines could be seen at polling sites around town.
The wait sent a few packing before they cast a ballot Tuesday, but many displayed patience.
"Voting is always such a great experience," said Lee Miller, who was about 90th in a line of voters at Gonzales Community School late Tuesday afternoon. "It makes you feel like you are part of this community."
According to the County Clerk's Office, about 18,000 ballots were cast in a city with more than 60,000 eligible voters, a roughly 30 percent turnout. Those who cast ballots were brought to the polls by a hard-fought mayoral campaign between Mayor Alan Webber, City Councilor JoAnne Vigil Coppler and engineer Alexis Martinez Johnson.
At Gonzales, a long line snaked around the school building in the mid-afternoon, with volunteers at the site noting the line was longer earlier in the day.
"It's OK — in order to vote," Maria Brennan said of her half-hour wait in line.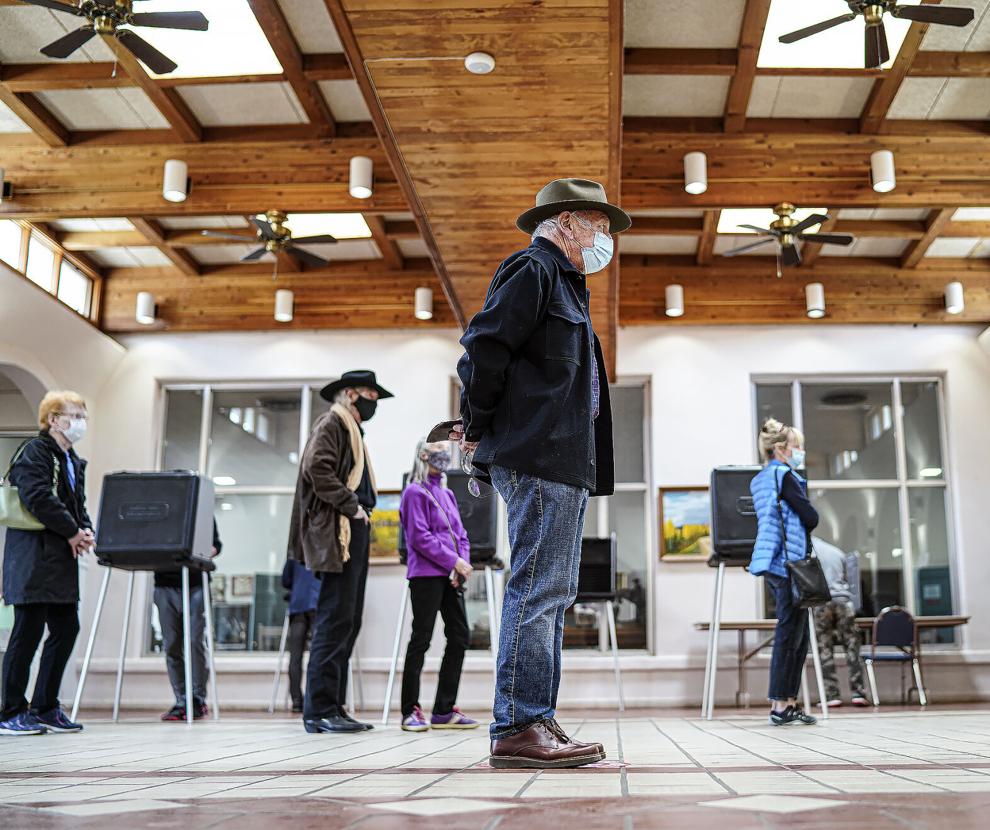 But in the COVID-19 era, the voting experience is not what it once was. Not everyone liked the fact that many voters, even if masked, failed to practice social distancing protocols. Nancy Gumposky said she left the long line at the Montezuma Lodge site off Paseo de Peralta because she felt dizzy and only saw one person checking in voters.
Plus, she said, it was so crowded "it was not possible to maintain social distancing."
As a result, she said this was the first election she did not vote in since 1968.
Santa Fe County Clerk Katharine Clark said the problem at Montezuma Lodge occurred because "there were not enough floor workers. Two people called in sick, so we moved things around."
By 1 p.m., at least three floor workers were at that site, dealing with a line of about 30 people.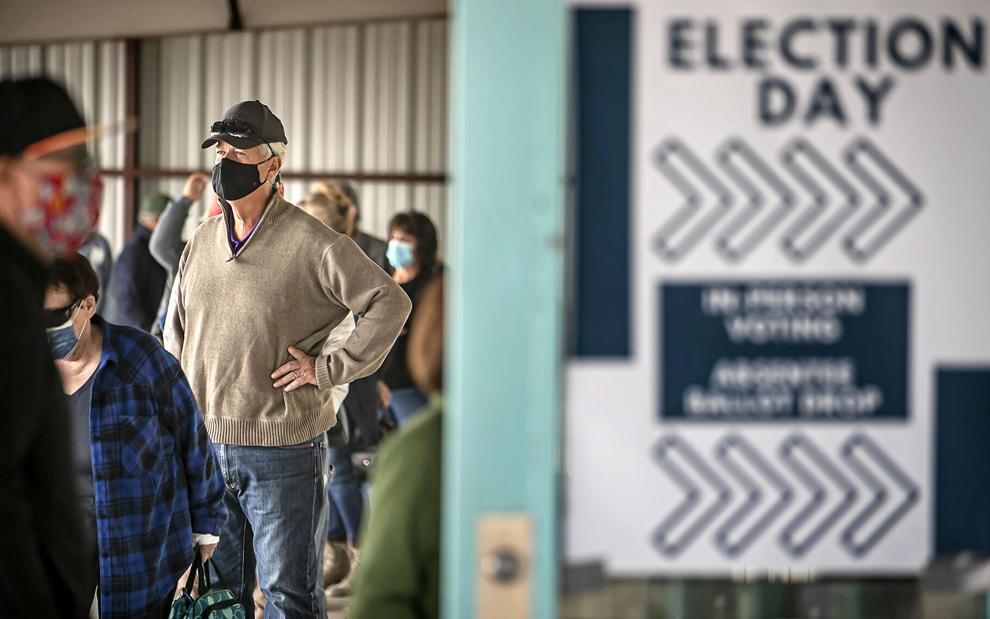 There were reports of other problems, though some were exaggerated. One person called The New Mexican and said a power outage at Gonzales left voters unable to cast ballots. But poll workers said the only challenge they had was a single voting machine that did not work at the start of the day.
Another challenge facing some voters was how to use the ranked-choice system, which the city initiated in 2018. Precinct judges at a half-dozen voting sites said they encountered a few people who did not understand how to rank candidates. In some cases, a person would inadvertently vote for the same candidate three times in the mayor's race, which meant their ballot was "spoiled."
"A lot of people are only voting for one candidate," said Cherryl Busch, a precinct judge at Montezuma Lodge. She said the voting machines can immediately tell when that happens. Though some voters wanted Busch and her volunteer staff to confirm they were following the proper ranked-choice measures, Busch had to explain to them that poll workers are not allowed to look at ballots.
"I can't help you vote," she told one man with a hearing impairment, who kept trying to show her his ballot.
Some voters who cast multiple votes for one candidate in the mayor's race had to start over, which often meant they had to get back in line for a new ballot. At least one woman left Montezuma Lodge angry — "damn mad," she said — after encountering a problem that sent her back to the end of the line.
Poll workers said it was clear some voters chose to forgo the ranked-choice system and chose just one mayoral candidate to support. And others, like Bernadette Jacobs chose to vote for every ballot option — city councilor, school bond — except mayor.
"I was just not happy with any of the choices for mayor," she said after casting her ballot in an "in-and-out" manner at St. John's United Methodist Church.
Still, she felt it was important to exercise her right to vote.
"It's my duty, my responsibility," she said. "After what we've been through with [former President Donald] Trump, I vote to make me feel honored, privileged to support democracy."