Isaac Garcia "embodied progress" and always drove himself to support those around him, said Garrett Allen, a close friend who graduated from a fire academy with Garcia in 2007 and worked with him at the Santa Fe County Fire Department.
"If he was anything, he was uplifting," Allen said. "He always wanted to help people."
Garcia died 10 years ago at age 25 from a heart condition called an aortic dissection.
The fallen firefighter, who began his career as a teen volunteer with the Glorieta Pass Volunteer Fire Department, has not been forgotten. County officials and firefighters, retirees and other community members aim to keep his memory alive for decades to come. On Wednesday, they commemorated Garcia's life, work ethic and valor by naming the county fire department's Agua Fría training tower after him.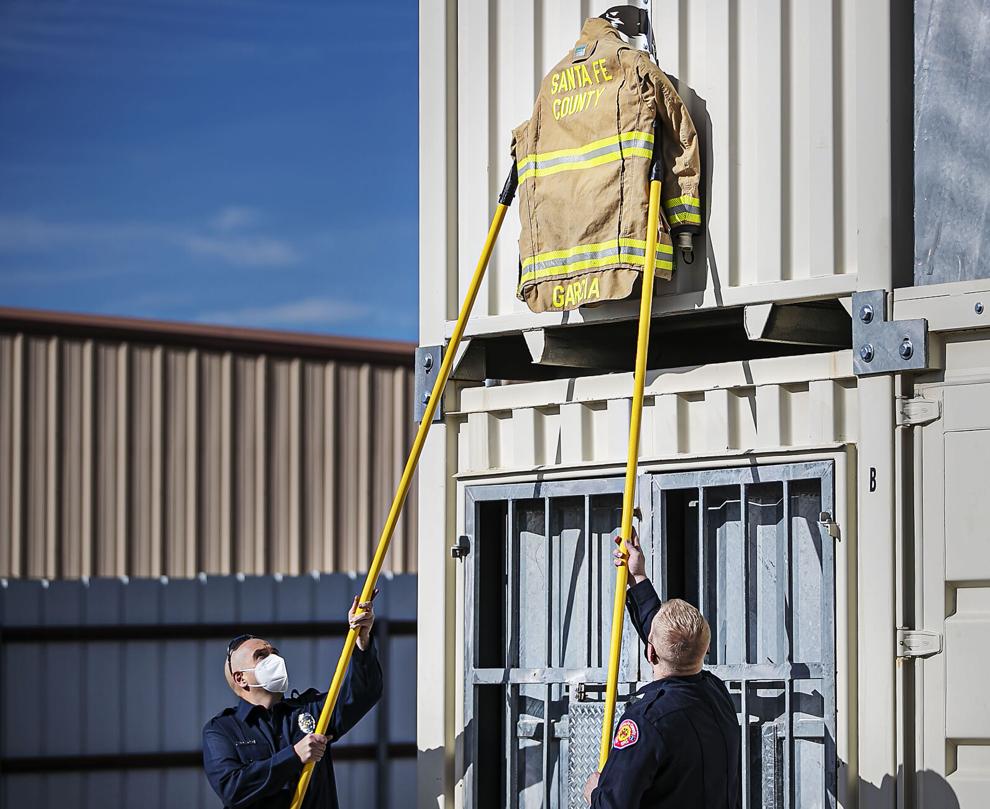 A plaque funded and handmade by department engineer Brad Marrow was unveiled at 1:12 p.m. Jan. 12 reading "Isaac Garcia Training Tower 112," in honor of his badge number.
"The fire department is full of many traditions, and honor is one of our tenets," Chief Jackie Lindsey said at the ceremony. "I think today speaks to the fact that where we are is because of people like Isaac."
Garcia was born in Kolkata, India, where he was orphaned. He was adopted at the age of 3 months by the Garcia family, who raised him in Santa Fe. The family did not attend Wednesday's ceremony.
Assistant Chief Jacob Black, another friend of Garcia's, spoke of the immense effect the friendship had on his life. Garcia's most memorable traits, Black said, were his infectious smile, mature demeanor and a willingness to self-sacrifice.
"His presence brightened everyone," Black said. "He was truly phenomenal."
Black, who adopted children of his own, recalled conversations with Garcia about adoption and the way it affected his life.
"We worked through a lot of those things and just had a very special relationship," Black said. "I think that has helped me prepare for being a dad and my relationship with my kids."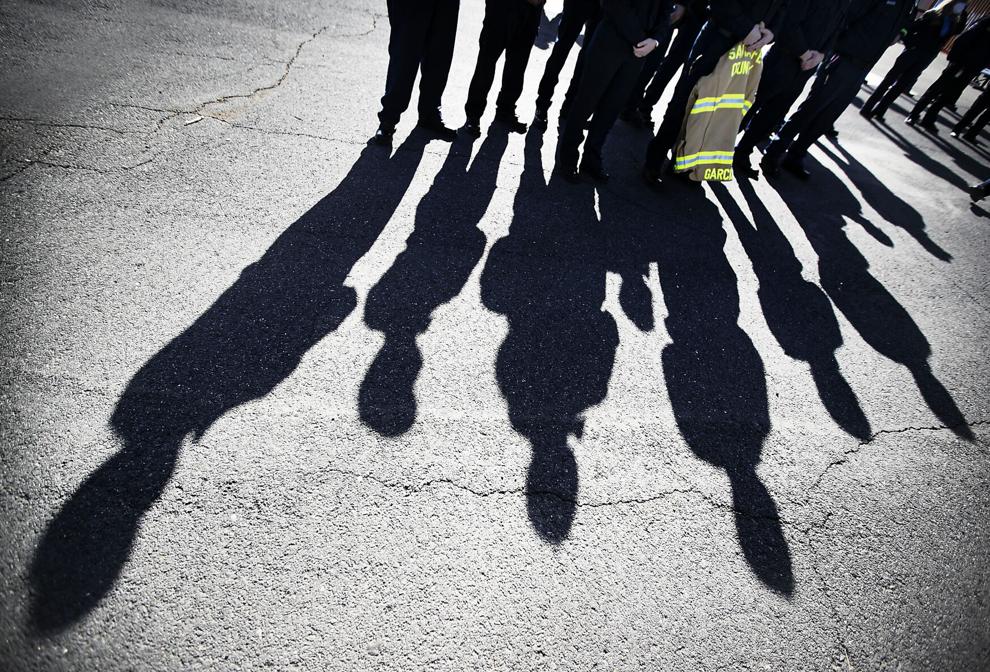 The choice to have the plaque hang above the training tower was to honor Garcia's commitment to physical health and fitness, and his determination, which so many people admired, Black said.
The Santa Fe County Commission in 2021 approved a proclamation, introduced by Commissioner Anna Hamilton, to name Jan. 12 as Isaac Garcia Day.
Hamilton said at Wednesday's ceremony she knew of Garcia during her initial days as a volunteer firefighter. She called him a "great role model."
"I think this kind of thing brings us together in the right spirit and will help us to stay strong during times when we may feel weak or inadequate," she said.
Commissioner Anna Hansen also spoke at the plaque's unveiling.
"It is a testament to the contribution that immigrants make to this country," she said. "Isaac became part of us and we are part of him."