David Huddleston, a character actor whose career spanned countless films, television episodes and theatrical plays, died Tuesday at his Santa Fe home. He was 85 years old.
He had suffered from heart and kidney disease, wife Sarah Koeppe said Thursday.
"He was never the star," she said. "He got to work with or become friends with all kinds of people, including stars, and it always amazed him. This was a kid who grew up without electricity and running water in his home until he was 10 or 12 and he was so amazed as he looked back at what happened in his life."
Though Huddleston was often more proud of his stage work than anything he did on film or television, he may remain best known for playing the millionaire character in the1998 cult hit The Big Lebowski, written and directed by Ethan and Joel Coen. He also played the role of the amiable mayor in Mel Brooks' comic Western Blazing Saddles and enacted the title role in the 1985 comedy Santa Claus: The Movie.
In films he worked opposite such stars as John Wayne, James Stewart, Dean Martin, Charles Bronson, Dudley Moore and Jeff Bridges.
His television credits include appearances in Adam-12, Bonanza, Gunsmoke, Kung Fu, Emergency! and even the women-in-prison episode "Angels in Chains" in the hit 1970s series Charlie's Angels.
He also produced and played the title role in the short-lived NBC series Hizzoner in the late 1970s.
"I've had a very, very, very good run at this stuff," Huddleston told The New Mexican in a 2014 interview. "I have been all over the world, made pictures in Mexico, Canada, Israel, France and England. I've met people who I never dreamt I would meet, all heroes of mine."
Actor Wilford Brimley, a former Santa Fe resident whose friendship with Huddleston dates back some 40 years and who worked with him several times, said, "He was a wonderful human being. He was honest and kind and loyal. If you looked up the word 'friend' in the dictionary, his picture would be there."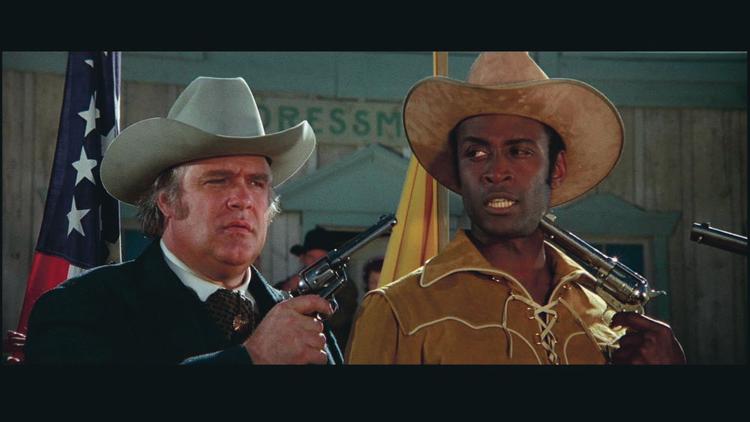 Huddleston was born on Sept. 17, 1930 in Vinton, Va. Though he wanted to attend college and perhaps study law or political science, he gravitated toward the stage at an early age, appearing in community theater productions and children's pageants. After graduating from high school, he served in the U.S. Air Force, where he trained to be a diesel mechanic — a skill that rarely came in handy since by his own admission he could not change the oil in his own car.
Following his military career he attended The American Academy of Dramatic Arts in New York City. His rotund face and stocky frame, coupled with the ability to play comedy or drama with equal fervor, helped him secure a foothold in summer stock and in national touring companies of such shows as The Music Man, Mame and A Funny Thing Happened On The Way to the Forum.
"He loved a live audience," Koeppe said. "As much as he loved doing film and television — that afforded him a living — the theater was his first love."
One of his favorite on-stage turns, she said, was playing the role of Benjamin Franklin in a 1998 New York revival of the the musical 1776.
Huddleston enjoyed cooking, reading and following politics, Koeppe said.
"As painful as it may have been, he watched every single presidential political debate from beginning to end," she said.
Huddleston fell in love with New Mexico while filming the 1988 Western The Tracker with Kris Kristofferson in the state. According to Koeppe, one day when he wasn't shooting he started shopping for a house because he liked the idea of living in a city where he could play golf and it would be 70 degrees most days.
The day Huddleston called Koeppe to tell her he wanted to live in Santa Fe, the temperature was in the 30s. "But it's not cold like back in New York," he told her.
Huddleston sported one of those "don't I know you from somewhere?" faces that led to a lot of encounters with fans who didn't quite know who he was, but who recognized him from some television show or movie.
He enjoyed telling the story of how one young man, having just seen Huddleston perform in an episode of Gunsmoke, stopped the actor in a small grocery story to praise his work and thank him. A beaming Huddleston, flush with pride, moved over to the next aisle where he overheard the male fan speaking to his girlfriend.
"Who was that man you were talking with?" she asked.
"David Huddleston, the character actor," he said.
"You know the most insignificant people," she responded, deflating Huddleston's ego.
Besides Koeppe, Huddleston is survived by a son, Michael Huddleston, daughter-in-law Nancy Foster and a recently adopted dog named Dooley, which is Huddleston's mother's maiden name.
"He'd always make you laugh," Koeppe said. "That was the most important gift. We had a lot of laughs."
Koeppe said there are no plans to hold a memorial service but, should people wish to honor Huddleston, they can make a donation to the Santa Fe Animal Shelter and Humane Society, The Actors Fund or the Motion Picture and Television Fund.