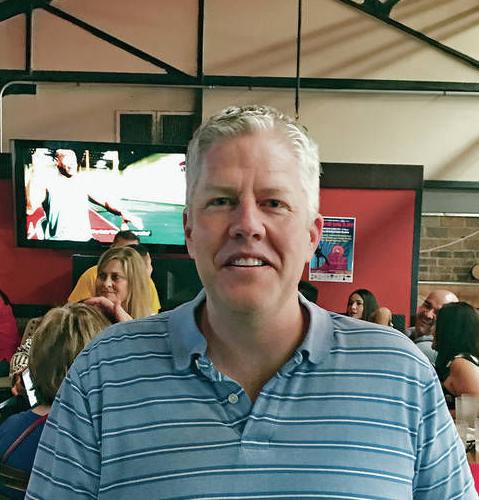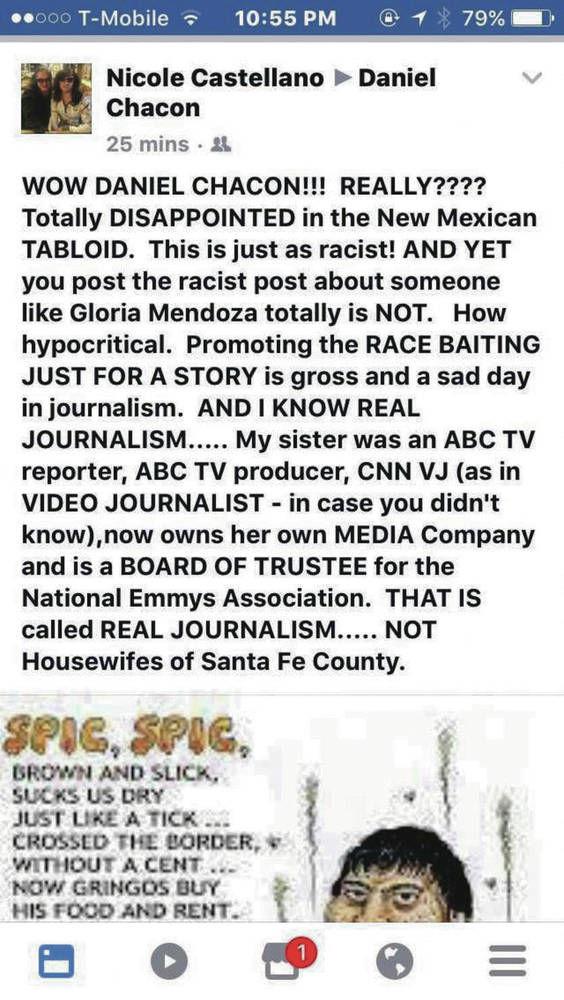 Jim Williamson, the only announced Santa Fe City Council candidate to join Santa Fe Power, a small but outspoken political advocacy group trying to form a slate to run in the 2018 city election, said Monday he is cutting ties with the group.
His decision came hours after The New Mexican posted a blog item about a racist poem that a member of the group had posted on Facebook, and days after the newspaper reported that the group's leader had sent to a critic an image likening Democratic U.S. Rep. Maxine Waters, who is black, to an orangutan.
The online displays prompted startled reactions and stained a campaign season that is barely underway with about eight months to go before Santa Fe voters elect a mayor and fill four of the eight City Council seats.
Williamson said last week he didn't condone the photograph likening Waters to an ape, which Santa Fe Power leader Gloria Mendoza sent to a woman who had called her a "bully" on The New Mexican's Facebook page.
"Gloria Mendoza's free speech is guaranteed in our constitution," Williamson wrote on Facebook. "She has her style, just as we all do. I am not one to criticize."
But immediate fallout from a group member's recent posting of a racist poem prompted Williamson, who once called himself a proud member of Santa Fe Power, to distance himself.
Nicole Castellano, who used to be married to Williamson, posted the poem on a reporter's Facebook wall late Thursday night but then deleted it. Castellano's post shocked some of the reporter's Facebook friends, who captured screenshots of the post before it was removed.
"Spic, spic, brown and slick, just like a tick. Crossed the border without a cent, now gringos buy his food and rent," begins the poem, which includes the image of an overweight, dark-haired man holding a bottle of alcohol as odors waft from his body and flies swirl around him.
"I am shocked and disgusted by the offensive photo and poem recently posted online," Williamson, an accountant and former director of consumer relations for the state Public Regulation Commission, said in a statement Monday. "I personally hold myself accountable for my own actions, so I have removed myself from the Santa Fe Power group."
Castellano, a former board president of the Boys and Girls Clubs of Santa Fe, did not return a message seeking comment.
Castellano is no stranger to controversy. Last year, a state district judge ordered Castellano and the Boys & Girls Clubs of Santa Fe to pay the club's former CEO almost $404,000 for illegally firing and defaming him in 2011.
In 2012, after Castellano finished third in a three-way Democratic primary race for a state Senate seat, Santa Fe police arrested her on suspicion of drunken driving to which she later pleaded guilty. A YouTube video of her arrest has been viewed more than 14,000 times.
In her Thursday night Facebook post, Castellano appeared to be trying to defend Mendoza.
"REALLY????" Castellano wrote to the reporter in her Facebook post. "Totally DISAPPOINTED in the New Mexican TABLOID. This is just as racist! AND YET you post the racist post about someone like Gloria Mendoza [who] totally is NOT [a racist]. How hypocritical."
It's unclear where Castellano obtained the poem, which concludes "A trashy race, a tacky culture, save what you can from this bean-eating vulture."
Castellano, who recently made a throat-slashing gesture at a council meeting while staring at Councilor Carmichael Dominguez to indicate that Santa Fe Power would oust him from office, has since blocked the reporter on Facebook. Dominguez has indicated he doesn't plan to seek re-election.
People who saw the poem on Facebook said it was highly offensive.
Williamson, who said he "explicitly" denounces all discrimination based on race, gender, sexual orientation and background, said the racist posts online were hurting his campaign.
"Not only are the postings offensive and unacceptable," he wrote, "they detract from the core message of my City Councilor District 3 campaign to bring fiscal responsibility and accountability to City Hall so that ALL People of Santa Fe get the best value and best service in a transparent fashion for their hard earned tax dollar."