CIUDAD JUÁREZ, Mexico — If there's any one story proving this city isn't safe for asylum-seekers, it's Alma's.
The very day in September when the 23-year-old Honduran mother arrived in the Mexican border city, she was kidnapped, extorted and raped in front of her 7-year-old daughter, she said.
The mother and daughter escaped, but their nightmare wasn't over.
After they took refuge in a new government-funded migrant shelter, a man staying there began lingering around Alma's daughter, Nadia. One morning, Nadia woke up naked, with her clothes stashed under the mattress, and said it hurt to urinate. Alma and her doctor believe the man molested the child.
"She says she's afraid of waking up again without her clothes," said Alma, who asked that her and daughter's names be changed to protect their identity. "Something terrible happened to my girl."
When the Trump administration first announced it would send asylum-seekers back across the southern border to wait for court dates in their cases, the policy said migrants should be exempt if they can prove they're likely to be persecuted in Mexico. But cases like Alma's show the government is denying people's requests even after they've been assaulted in Ciudad Juárez, a violent city — and in some cases, they've been targeted again.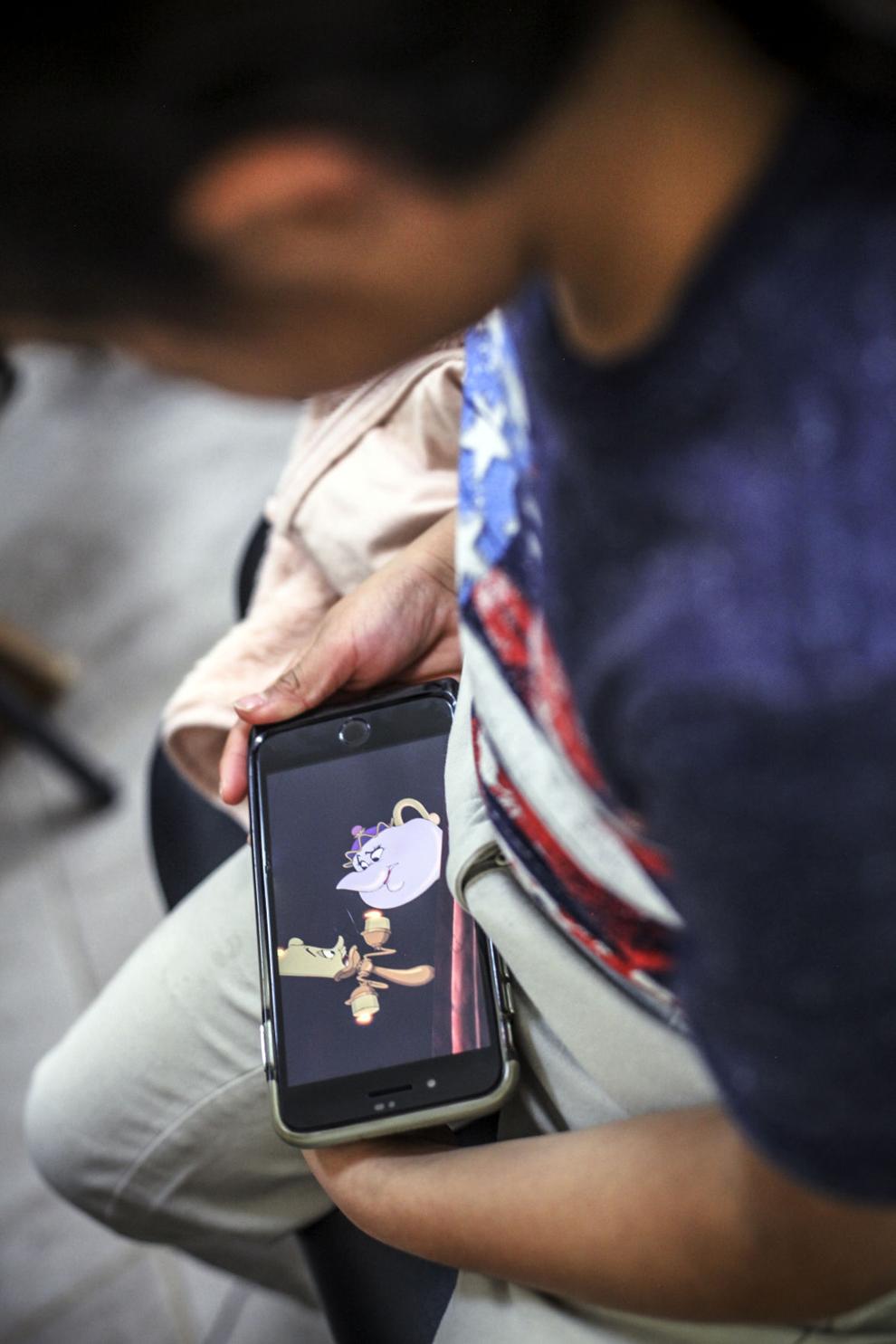 Indeed, after Alma was raped and escaped from the kidnappers, her El Paso-based attorney brought her and Nadia north of the border for a fear assessment interview with U.S. Citizenship and Immigration Services officials. They were requesting exemption from the wait in Mexico because of the attack.
But the government denied their request.
Soon after, the child likely was assaulted in the Juárez shelter.
"They just said, 'We don't believe your interview,' and brought me back to Juárez," Alma said, referring to U.S. immigration authorities. "They're not there to help us. They know we're in danger and they don't care."
Requests routinely rejected
In the first few months of the program, known as the Migrant Protection Protocols, immigration attorneys said they were relatively successful in their efforts to get exemptions for asylum-seekers who had been subjected to violence, suffered from significant medical conditions or had been persecuted because of their sexual orientation.
That has changed in recent months. Attorneys now say requests that would have been successful previously — like Alma's — are being routinely rejected.
In fact, the government has found justification for exemption from MPP based on a fear of returning to Mexico in only 13 percent of the more than 7,400 fear-assessment interviews with migrants through Oct. 15, according to the Department of Homeland Security.
HERMANAS, N.M.— On a recent Sunday afternoon, rancher Russell Johnson was at home watching football, relaxing and tracking players on his fan…
Attorneys say the government is being unreasonably strict and denying requests that should be accepted.
It's hard to determine on what grounds asylum officers are denying requests because the government doesn't release transcripts or recordings of phone interviews with migrants, attorneys say, and it doesn't allow lawyers to be present on the calls.
On a recent morning in Juárez, Alma sat down with a paralegal for her El Paso-based attorney, who had traveled across the border to hear the details of her fear assessment interview. Crystal Sandoval, of the nonprofit Las Americas Immigrant Advocacy Center, had gone several days without receiving any information about Alma and her daughter while they were at the border processing center.
Sandoval gave Alma pointers to prepare her for the first court date in her asylum case, coming up later this month. In the meantime, Nadia, who wore a long ponytail and sometimes flashed a smile, watched Beauty and the Beast in Spanish on a cellphone she borrowed from Sandoval.
"Make sure you go with a jacket," Sandoval told Alma. "While you're in there, we won't be able to talk to you or know anything about you."
'There are no levels of review'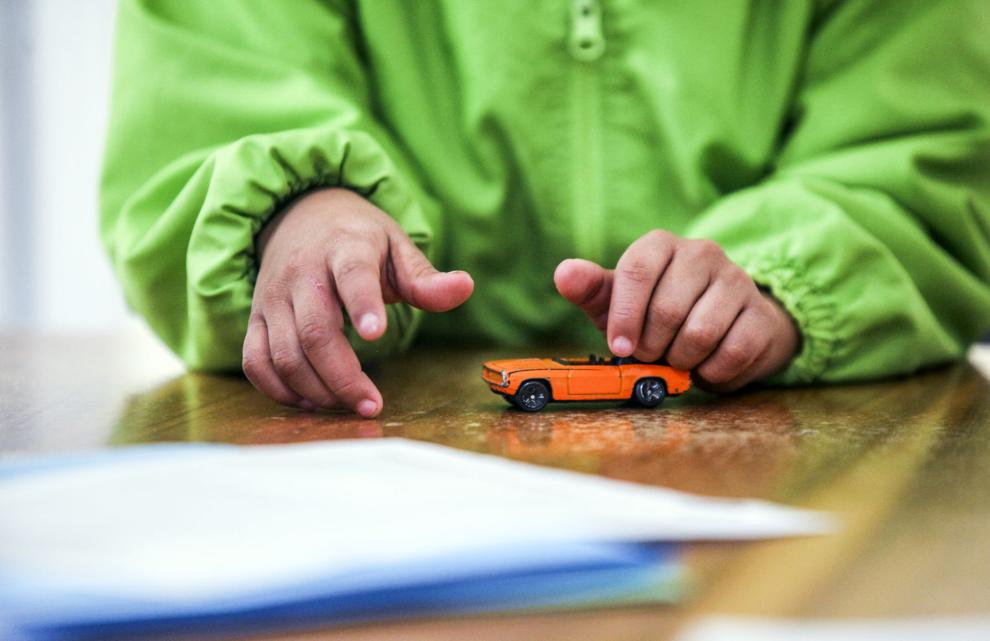 The opacity of the fear-assessment interview process is compounded, attorneys say, because there is little oversight. Immigration judges do not review the final decisions made by asylum officers, and migrants are not allowed to appeal them, according to the American Civil Liberties Union, which, along with other organizations, has sued to block the MPP program.
"The problem is there are no levels of review," said Judy Rabinovitz, deputy director of the ACLU's Immigrants' Rights Project. "There's no accountability."
Policy guidance issued by Homeland Security in January said migrants should not be returned to Mexico if they "would more likely than not be persecuted [in Mexico] on account of race, religion, nationality, membership in a particular social group, or political opinion."
These are the same five criteria used to determine whether a migrant should be granted asylum from the home country they fled.
Rabinovitz said the standard for an asylum-seeker to be removed from the program — that they are "more likely than not be persecuted" in Mexico — is too high.
"The standard imposed is an impossible standard," she said.
Even under the policy guidance, attorneys argue, migrants like Alma should be granted exemptions because they are being targeted in Juárez due to their nationality — in other words, criminals are targeting Central Americans because they know they are vulnerable.
"In theory, what is supposed to happen is if someone can show they have been a victim of torture, that creates a presumption they will face that harm again if they're returned," said Nicolas Palazzo, a staff attorney at Las Americas. "But even people who have been victims of these crimes are still being sent back."
The government has challenged similar arguments in the past.
Former U.S. Attorney General Jeff Sessions ruled in 2018 that claims of gang violence or domestic violence perpetrated by nongovernmental actors would not qualify for asylum.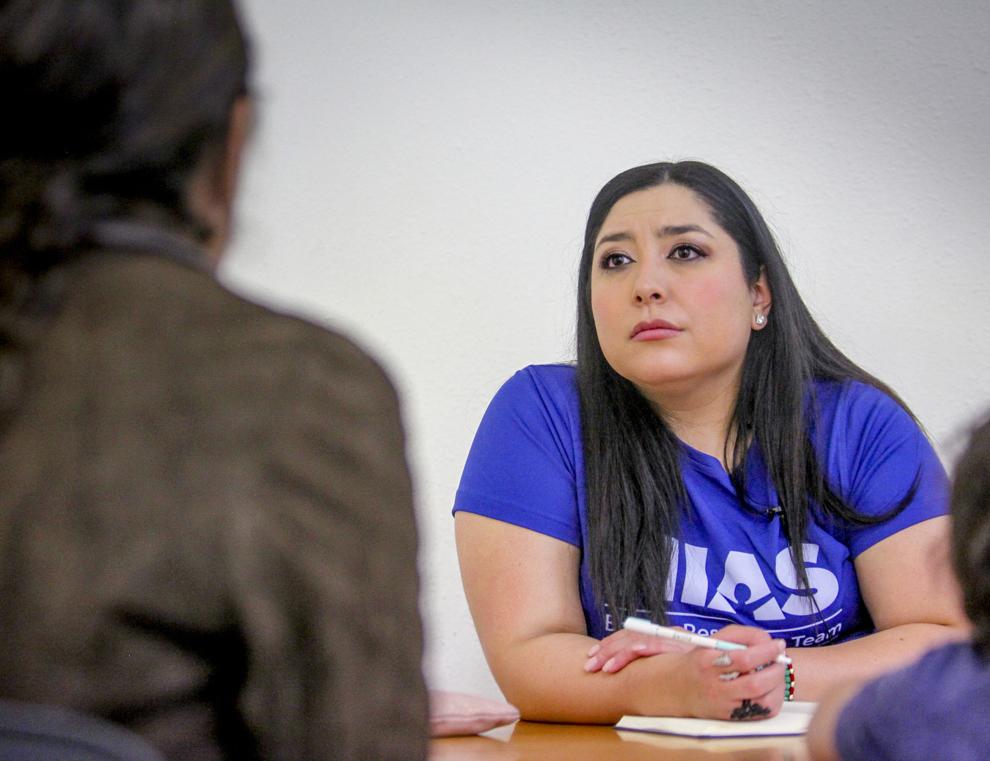 "If you're subject to random criminal activity, that's not viewed as persecution," said Theresa Cardinal Brown, director of immigration and cross-border policy at the Bipartisan Policy Center in Washington, who noted she is not an attorney and therefore cannot give a legal opinion. "You have to show the government is unable or unwilling to protect you from that."
Record homicides in Mexico
Homeland Security, in an October report, called the low number of successful fear assessment interviews "unsurprising" because migrants in the MPP program have entered Mexico voluntarily en route to the U.S.
In addition, U.S. government agencies said they recently visited migrant shelters in Mexico with the International Organization for Migration and didn't find any safety issues there.
"What IOM told our personnel on that visit is that they're not hearing any complaints of people fearing for their lives when they're in — or their safety — when they're in that shelter environment," Mark Morgan, acting commissioner at Customs and Border Protection, said last month.
But numerous asylum-seekers from multiple nationalities have told The New Mexican in recent months they were assaulted while waiting in Juárez as part of the program. Some migrants have chosen to cross illegally into the U.S., saying they couldn't risk their well-being in Juárez any longer.
Mexico is on track to hit the highest annual number of homicides since the government started keeping track in 1997.
And local Mexican officials might not be aware of the extent to which migrants are being targeted. When asked about cases like Alma's, for instance, a top migration official for the Chihuahua state government said he had been unaware of any such problems at the federally run shelter where she and her daughter were staying.
"That's new for me and it worries me a lot," said Enrique Valenzuela, director of Chihuahua's State Population Council. The agency does not oversee the federally run shelter but does run the state's migrant transition facility.
Still, Valenzuela said he knew of many cases in which migrants had faced problems.
"I know for a fact that many migrants have suffered extortion and many have suffered exploitation," he said.
In one of those cases, a young Venezuelan couple fleeing persecution by the government of President Nicolás Maduro said they faced exploitation as soon as they landed at the Juárez airport. Mexican customs officers, knowing the Venezuelans were asylum-seekers, threatened to deport them if they didn't fork over a bribe.
Later, after claiming asylum and being sent back to Mexico under the MPP program, the couple had their cellphone stolen in downtown Juárez. The criminals called their family members in the U.S. to extort them, demanding cash and pointing out they knew where the couple lived.
The Venezuelans, who asked to be identified by the names Marielis and Julio, then moved to the outskirts of the city to avoid being extorted, but they say they rarely leave their home because they're afraid.
They've had three fear assessment interviews with asylum officers to try to be removed from MPP and they've been denied every time. Asylum officers didn't conduct the interviews fairly, they said.
"They don't let you speak," said Julio, 27. "They don't let you express what you want."
Other migrants have encouraged Marielis and Julio to cross the border illegally rather than wait in Juárez. But they say they have a legitimate case for political asylum and want to follow the process correctly.
They've already been in Juárez for six months.
"Many people here say MPP is a fraud," Julio said. "I say, if those are the laws, we have to follow them."