Wearing a purple checked-print dress and a strand of pearls, Florence Jaramillo shuffled with the aid of a walker from one dining room to the next at Rancho de Chimayó.
She stopped at tables to pick up empty coffee cups and plates.
"I used to be able to do 10 things at once," she said. "I can't do as much as I used to. … But the passion is still there."
At 88, "Mrs. J," as she is known at her popular Northern New Mexico restaurant, said she still shows up nearly every day, checking on employees and tidying up.
"It's like my home," Jaramillo said. "I'm here most of the time."
On May 5, Jaramillo and three other local residents will be honored as the newest Santa Fe Living Treasures — elders in the community who are recognized for making an impact through their careers and volunteer work.
Jaramillo said she was "real shocked" to have been chosen for the honor.
In 1963, she moved to Chimayó from the East Coast with her then-husband, Arturo Jaramillo, a Chimayó native who shared her dream of opening a restaurant in his hometown.
After two years of preparations, the couple opened the restaurant in 1965 in the Jaramillo family hacienda, which had been passed down to them after the death of Arturo Jaramillo's grandfather.
For a while, Florence Jaramillo said, she and Arturo — who divorced more than 30 years ago — "questioned ourselves a lot."
Eventually, however, the restaurant gained traction, with locals and tourists alike seeking it out to sample cuisine such as flavorful carne adovada and red chile enchiladas.
"We just kept sticking it out," Florence Jaramillo said. "If you really believe in something so hard, you keep fighting for it."
In 2008, the fight became harder. A fire forced the business to shut down for a time.
In recent years, Rancho de Chimayó has made a comeback, gaining national recognition, including awards from the National Restaurant Association and the James Beard Foundation. Jaramillo also has been recognized by the New Mexico Restaurant Association.
Throughout the history of the restaurant, Jaramillo said, she's employed thousands of people from Chimayó.
She also spent decades volunteering with community organizations and awarding scholarships to local students.
Her involvement and "go-go-go" mentality, Jaramillo said, is what keeps her healthy and happy.
"You need to stay busy. You need to keep moving," she said. "As long as you can do it — do it."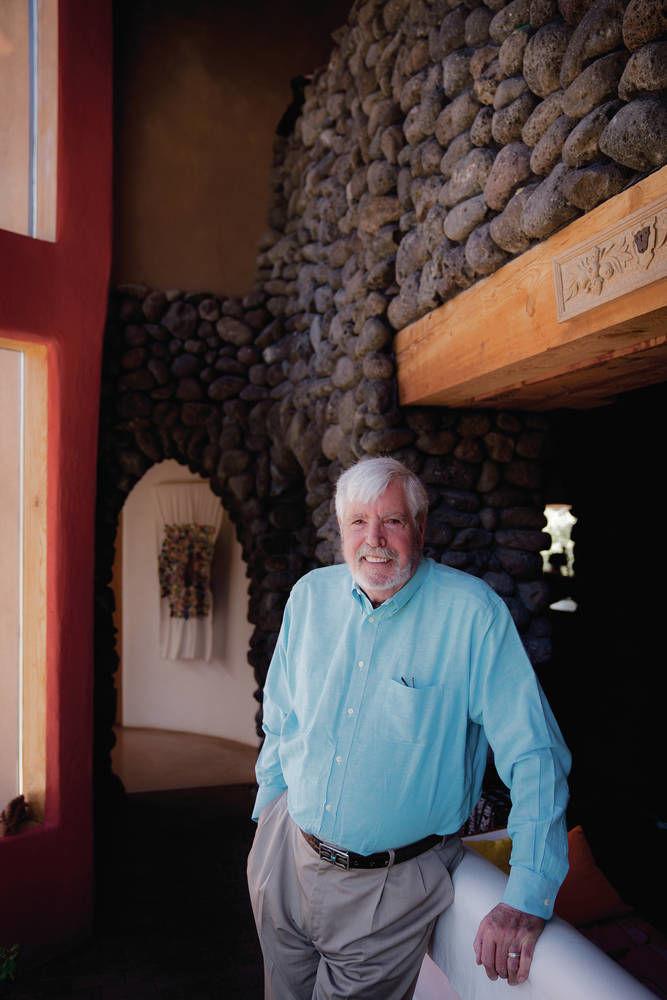 He documented the tragedies of the Vietnam War and the construction of the Trans-Alaska Pipeline.
And he captured the beauty of the Mayan Holy Week.
He's had a wide-ranging career as a photojournalist, Steve Northup said, but his most rewarding work was teaching the art of photography to youth and helping them understand the power of a camera to raise awareness and inspire change.
After years of working for news organizations such as United Press International, Time magazine and the Washington Post, Northup returned to his native Santa Fe, where he spent 12 years leading Santa Fe Photographic Workshops and a handful of years hosting clinics for beginner photographers in Truth or Consequences.
"It's a joy to work with people and see them get better," he said. "If you've got the passion, the eye, you're there."
Northup, 77, is one of the newest Santa Fe Living Treasures. He felt "blessed" by the honor, he said.
His photographic career began while he was a student at Santa Fe High School — he served as a summer intern at The New Mexican, shooting high school sports.
He worked at the Santa Fe Reporter for about three years before joining UPI, which assigned him to photograph everyday life amid the Vietnam War. During the Watergate era, Northup worked for the Washington Post.
He was granted the Nieman Fellowship award from Harvard University in 1974. He also won the White House New Photographer contest in 1969 and 1972.
In the 1990s, he returned to The New Mexican where, he said, he experienced some of his "fondest memories."
"I've had a really joyous career," Northup said.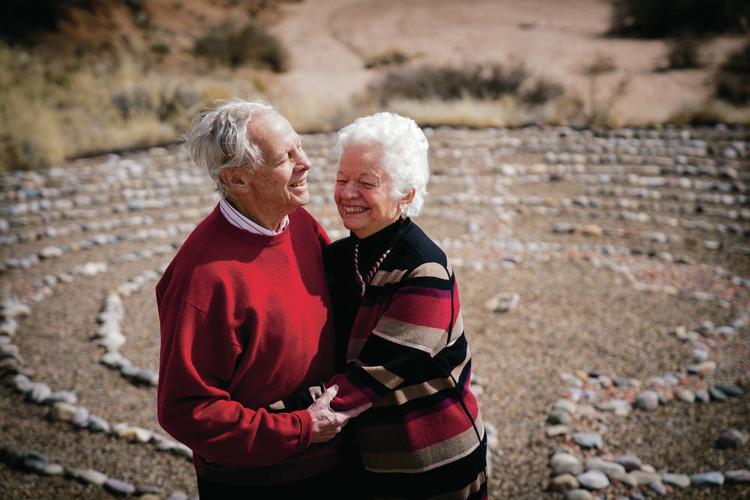 Retirement was not so much an end to Bob and Marge McCarthy's careers as it was an opportunity to explore their other interests and get involved in their new community.
Since moving to Santa Fe from New Jersey in 1994, the duo — Bob, 90, and Marge, 89 — have served Santa Fe in countless ways, from helping preserve Native American cultural sites to creating labyrinths for use in mental health.
The McCarthys were surprised to learn they had been selected as Santa Fe Living Treasures; they weren't trying to making a difference in the city, the pair joked — they were just doing what they loved.
"I was just doing what was fun for me," Bob McCarthy said. "I was learning and teaching and exploring."
After moving here, he said, he was struck by the area's Native American heritage and began volunteering at the Museum of Indian Arts & Culture, where he served as a docent for 18 years.
He also participated in a stewardship program through the U.S. Forest Service, surveying ancient sites across Northern New Mexico, and the Mesa Prieta Petroglyph Project — an all-volunteer program to preserve and document rock art along a 12-mile stretch of mesa near Velarde.
For about 15 years, Bob McCarthy said, he meandered the mesa, reporting Native artworks he stumbled upon.
"They've counted about 6,000 figures on the rocks there," he said. "There's a kind of excitement that comes with walking — never on trails, just on a slideslope of the mesa — trying to look at every stone. … The feeling that perhaps nobody else has walked there since the Native people were there making their figures and forms. It feels like putting yourself a little closer to Native culture than you get in a museum."
Marge McCarthy's focus, meanwhile, was founding the Labyrinth Resource Group in 1998 and sustaining its mission for the last 20 years.
A former school psychologist, she began volunteering as a tutor in Santa Fe Public Schools. Having a Buddhist background, she also helped out at the Upaya Zen Center.
But then labyrinths entered her life, and her priorities shifted.
"It was a sad way that I actually got started," she said.
Her niece had died, she explained, and she came across a labyrinth at the young woman's memorial. At the time, she said, she knew nothing about labyrinths. She decided to attend a retreat in Sedona, Ariz., focused on the art form.
"I was blown away by the power of the labyrinth," Marge McCarthy said.
The Labyrinth Resource Group — dedicated to designing public labyrinths and hosting meditative walks — has developed about 40 labyrinths at local schools, in public spaces and at the Cathedral Basilica of St. Francis of Assisi.
The response has been humbling, Marge said: "One little girl said, 'When I got to the center, I talked to God.' Another little boy said his dog had died three weeks before, and he was really, really miserable. But when he got to the center, he said he realized his dog would live in his heart forever."