Stephanie Levy and James Mason thought something was up almost immediately when they moved to Eldorado — something about the trees.
"We looked at that first tree in front of our house and were like, this is not normal," Levy said. "Somebody altered these."
With some help from experts and through their own personal research, Levy and Mason discovered their property is full of signs of an ancient society. The most notable are the culturally modified trees.
Mason, who works with the National Park Service's Vanishing Treasures Program, which supports the preservation of traditionally built architecture throughout the western U.S., has a trained eye for artifacts. In addition to the trees, he said, he has found turquoise on the grounds around the couple's home and stones that appeared useful.
"I found tools — hammers and little knives that fit right into your hand," Mason said. "The two trees in front are so beautifully altered. They've been twisted and contorted in this configuration for hundreds of years."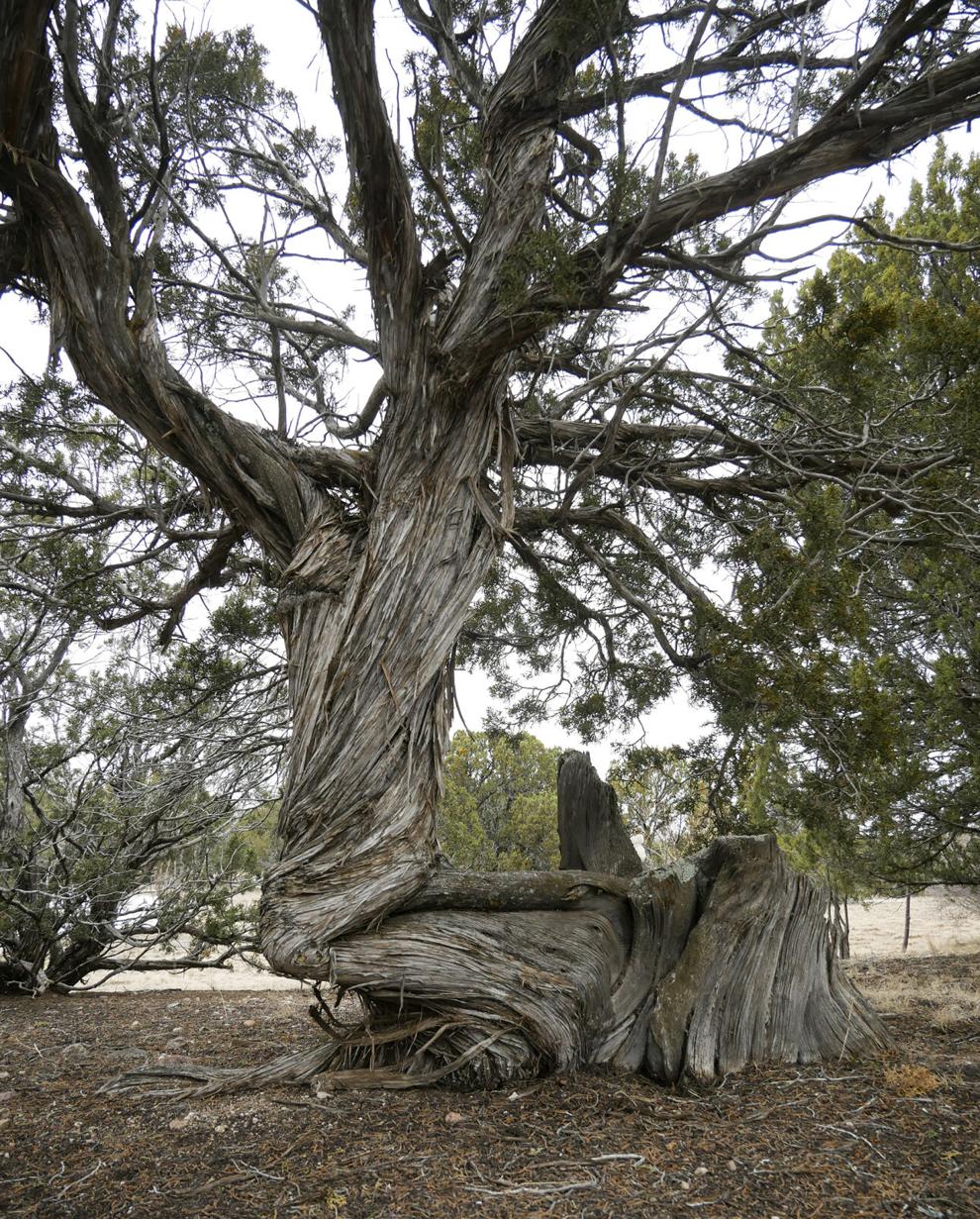 A male one-seed juniper has a branch pointing skyward. Another grows parallel to the ground from a stump and then takes a 90-degree shift upward.
Elsewhere on their 3-acre property, Levy said, they found circular clearings surrounded by junipers, more tools and one stump with branches pointing north, west and toward the Jemez Mountains and Chaco Canyon.
The couple sent pictures of the culturally modified trees to the Association for Native American Sacred Trees and Places, which sent four group members to visit the property in June. Among them were Ute elder James Jefferson and John Anderson, who wrote the books Native American Prayer Trees of Colorado and Ute Indian Prayer Trees. Anderson says the Ute, Comanche, Cherokee and Jicarilla Apache tribes all modified trees for five reasons: trail marking, medicine, burials, storytelling and ceremonies.
The team determined a piñon on the Eldorado property was a medicine tree over 150 years old. They noted places where bark had been peeled off.
Levy said the portion of the tree where bark was removed may have corresponded to the part of a body that was in need of healing. The medicine tree also appeared to have branches cut for directional purposes, she said.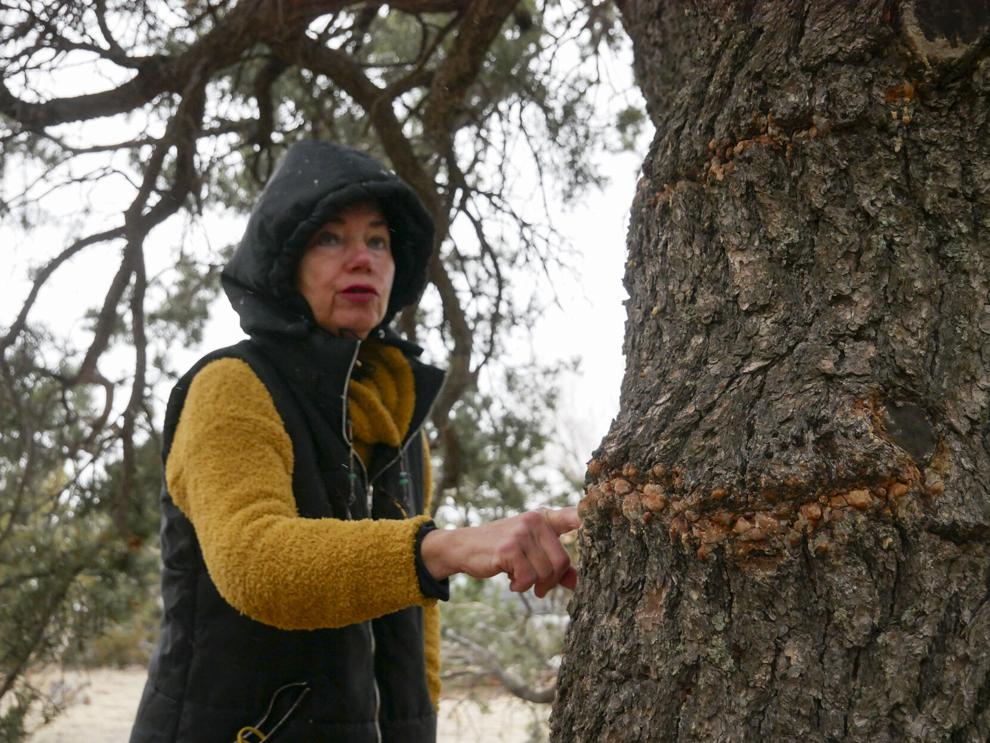 Beyond Eldorado, Mason said he has seen ponderosa pine trees culturally modified in Pecos.
Since they discovered the sacred trees on their property, the couple said, they've also noticed firewood with potentially human-made peels and have encouraged other homeowners to examine their own properties for signs of Indigenous culture.
Mason said he believes the trees in Eldorado are growing along an ancient trade route from the Galisteo Basin to Chaco and Mesa Verde.
"Beyond my normal work with the Park Service, I want to put together some of these trade routes," Mason said. "I think we should all be looking around a little more carefully because this sort of history is all around us."