"I would like to tell you a love story."
Phyllis Bergman captivated New Mexico lawmakers Tuesday as she recounted the deaths of her two terminally ill sisters, one who died three years ago "in pain and despair" and the other who ended her life earlier this year under a new state law that allows doctors to provide aid in dying.
Bergman described the more recent death as "peaceful, gentle, soft."
Linda Bergman Sprague, 79, of Albuquerque, was one of about 30 people in New Mexico who have obtained lethal prescription drugs to end their lives since the law took effect in June.
Born into a military family, the Bergman sisters always supported each other when the family pulled up roots to resettle, Phyllis Bergman told lawmakers on the Legislative Health and Human Services Committee. "In short, my sisters were my lifeline, and we stayed close our whole lives."
Her youngest sister, Vicki Bergman Marks, was diagnosed with pancreatic cancer at the age of 67.
"For 11 months, she tried the big chemo guns, and when that didn't work, she tried painful clinical trials," Bergman said. "Finally, she said, 'Enough. Enough of the pain, the constant nausea, the ever-present despair.' "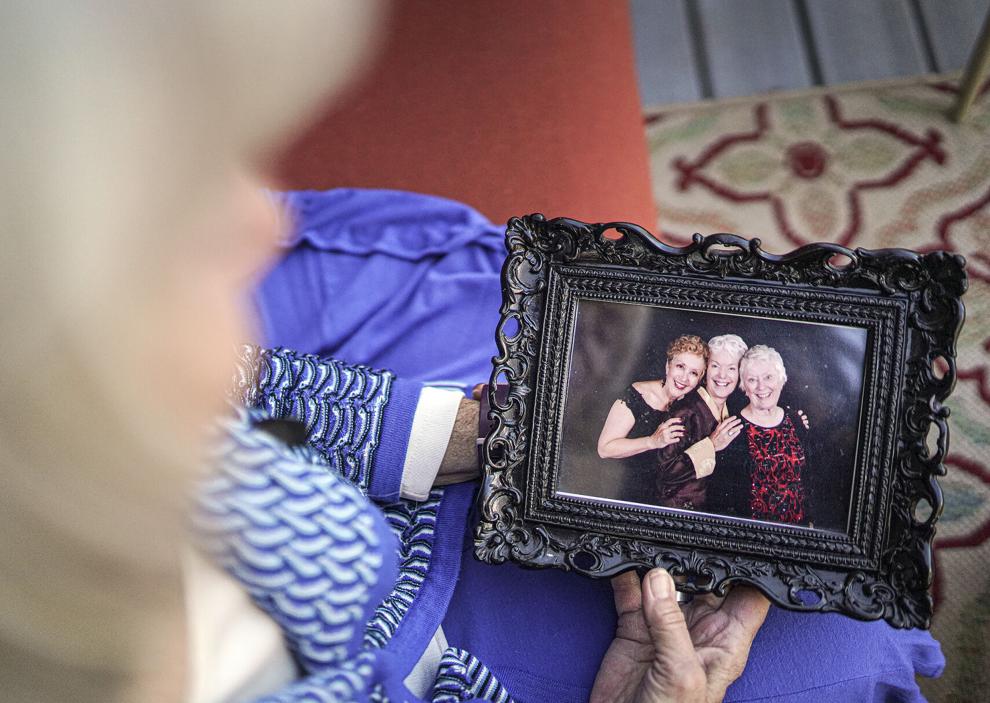 Hospice workers did their best to help her sister, Bergman said, but the symptoms couldn't be controlled.
Marks "was miserable," she added.
Her sister finally asked for help accessing California's medical aid-in-dying law.
"At this point — I want you to imagine this — she weighed 85 pounds. She could hardly hold her head up, and she was in constant pain," Bergman said.
It took weeks to get an appointment for Marks, which was followed by the "arduous task" of getting her to California.
"This first of two required visits was exhausting and perfunctory," Bergman said. "Clearly, she was terminal, and clearly she knew her own mind."
The sisters were told to return in two weeks. Telemedicine was denied. And once again they faced a difficult journey home.
"By that time, we were both exhausted," Bergman said, "and she looked at me and said, 'Phyllis, I can't do that again.' And so she spent her remaining days in a type of hell I would never wish on anyone. She died in pain and despair with her kids and her loving family feeling helpless by her side. The California law had failed us."
Fast-forward three years, to 2021.
Bergman's older sister, Sprague, began to complain of back pain and shortness of breath.
"Her diagnosis was for a kind of Stage 4 cancer. It started in her pancreas, went to her liver, her lungs and her adrenal glands," Bergman said. "She saw what Vicki went through, and she said, 'I want none of that.' She immediately told me she wanted to use our new medical aid-in-dying law."
Bergman said Sprague knew about the law because she had campaigned in support of the legislation.
"In fact, some of you, I'm sure, received postcards or phone calls or letters from her," Bergman told the lawmakers. "She never wavered in her conviction to use it."
Sprague was diagnosed June 9 — nine days before the new law took effect.
With each passing day, Sprague's conditioned worsened, and her symptoms grew more severe despite the morphine she was taking and help from hospice workers.
"I finally found a hospice for her that would honor her wishes," Bergman said. "One month from her initial diagnosis, she died using medical aid in dying, peacefully, in her own bed with me, hospice and her family by her side."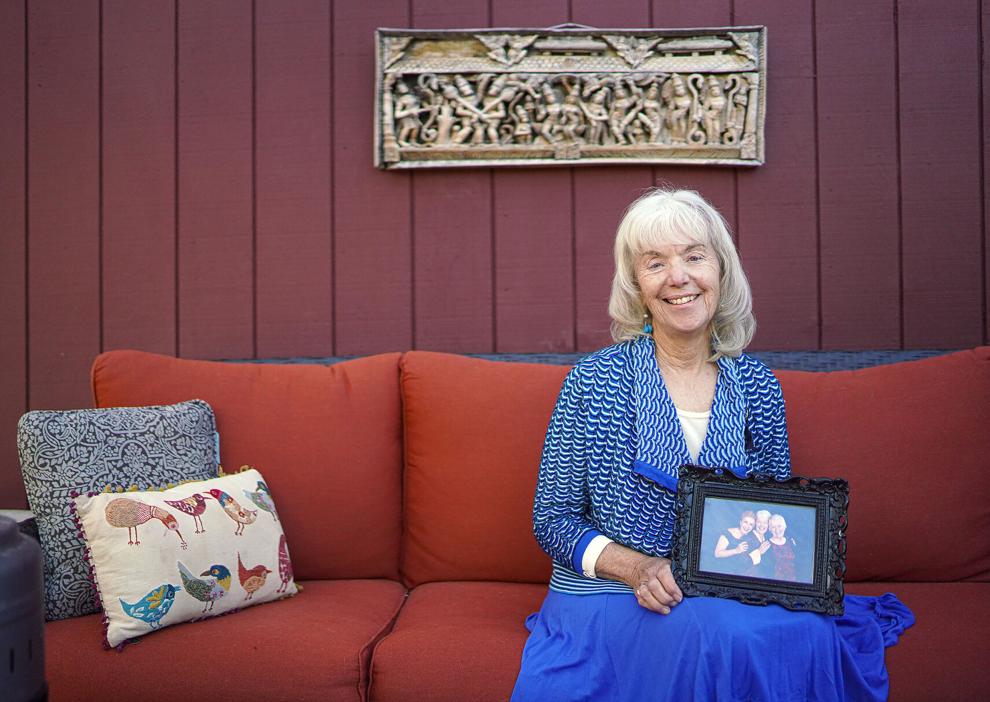 Bergman said her older sister said heartfelt goodbyes.
"She swallowed the 8 ounces of thick and bitter liquid. She squeezed my hand. She closed her eyes and within seconds was in a deep coma, breathing without struggle and without pain until later she finally and gently simply stopped breathing. Peaceful, gentle, soft."
She said her sister was the first person in Albuquerque and the second in the state to use the new law, which she called the "gold standard."
"Just a few days ago, California upgraded [its] law to improve accessibility and make it more like ours," she said. "I'm really glad they did."
Bergman said she would rather have her sisters back and healthy than to have such a unique perspective on medical aid-in-dying laws.
"But that's not to be," she said.
"But remember, I told you this is a love story, and it is. To help a dying person leave this world in a peaceful and painless way is one of the greatest gifts you can give."