OJO SARCO — When Curtis Draco Roque left home at 18, Jade Weissleader had to accept not knowing where her son was every day.
"I was getting used to the idea that no news was good news," she said.
But when Roque and two other Northern New Mexico teenagers died in a motor vehicle crash on U.S. 84/285 near Pojoaque late last month, Weissleader spent several surreal days just trying to verify her son was dead.
After hearing there had been a crash in Pojoaque and Roque was missing, Weissleader said she began calling hospitals looking for an injured victim but turned up no information.
Late that afternoon, after a day that included calls of condolences from friends, she called the Albuquerque-based state Office of the Medical Investigator, which investigates all reportable deaths in the state.
"That was just crazy," she said. "That's when I did feel like my heart was in my throat."
Even then, Weissleader didn't immediately learn her 19-year-old son was dead.
"They said they couldn't give me any information because he was a John Doe and they couldn't find any medical or dental records to identify him," she said.
The self-described "hippie mama" didn't have any. Her children had been healthy, she said, and hadn't gone to the doctor much.
Weissleader said it wasn't until four days after Roque's death that the medical investigator identified him with the help of school photographs.
But that was just the beginning of her painful journey to bring her son home.
Weissleader, who lives on 11 acres in Ojo Sarco, about an hour north of Santa Fe, said having a family burial plot on her land had always been part of the plan. Once her son's body had been identified, she said she thought she'd be able to pick it up and bring him home. That, she discovered, was by no means easy.
"I needed to receive his body and interact with him and put him in the ground as best as I could," she said. "That is what I felt was my duty as a mother."
But she soon learned home burials are difficult to do in a hurry. And Weissleader's desire to see her son interred on the family property thrust her into a nightmarish bureaucratic struggle that resulted in an eight-day delay in bringing him to his final resting place, prompting the family to question whether OMI handled the situation with sensitivity.
"With all due respect, there is a lack of compassion that needs to be addressed somehow with the Office of the Medical Investigator," she said.
A spokeswoman for the Office of the Medical Investigator said that while it sympathizes with grieving families, identification and home burial require a process to be followed.
In the week that followed Roque's death, Weissleader said family and friends struggled to help her cut through the red tape — getting the deed to her property amended, finding a surveyor to come up her rugged road on a Saturday to survey the burial plot, and going from agency to agency trying to figure out how to get a death certificate.
"I had no idea what was involved in picking a body up and burying it on your own land," said Liza Browne, one of several friends who helped Weissleader navigate the unfamiliar territory. "Both are perfectly legal and have tons of obstacles."
Browne said Weissleader and her friends felt a supervisor at the Office of the Medical Investigator was an obstacle to retrieving the body.
"His mother didn't have medical and dental records, so maybe that's what made her not like us, or we were calling too much. I have no idea, but it felt personal," Browne said. "Every time we jumped through hoops, she would put up new hoops for us to jump through that didn't even make sense."
A spokeswoman for the Office of the Medical Investigator said the office made no judgments about the family's choices.
But Browne claimed the agency refused to provide a written checklist of what the family had to do to retrieve the body. And after they were able to complete necessary paperwork from Rio Arriba County — which included having the burial site surveyed — OMI objected to the location of the grave.
"The county and OMI started pointing fingers at each other," Browne said. "The county was [saying] OMI didn't want the site to be dead center [on the land] because they didn't want her to not be able to build a house there later.
"We had already dug the grave," she said.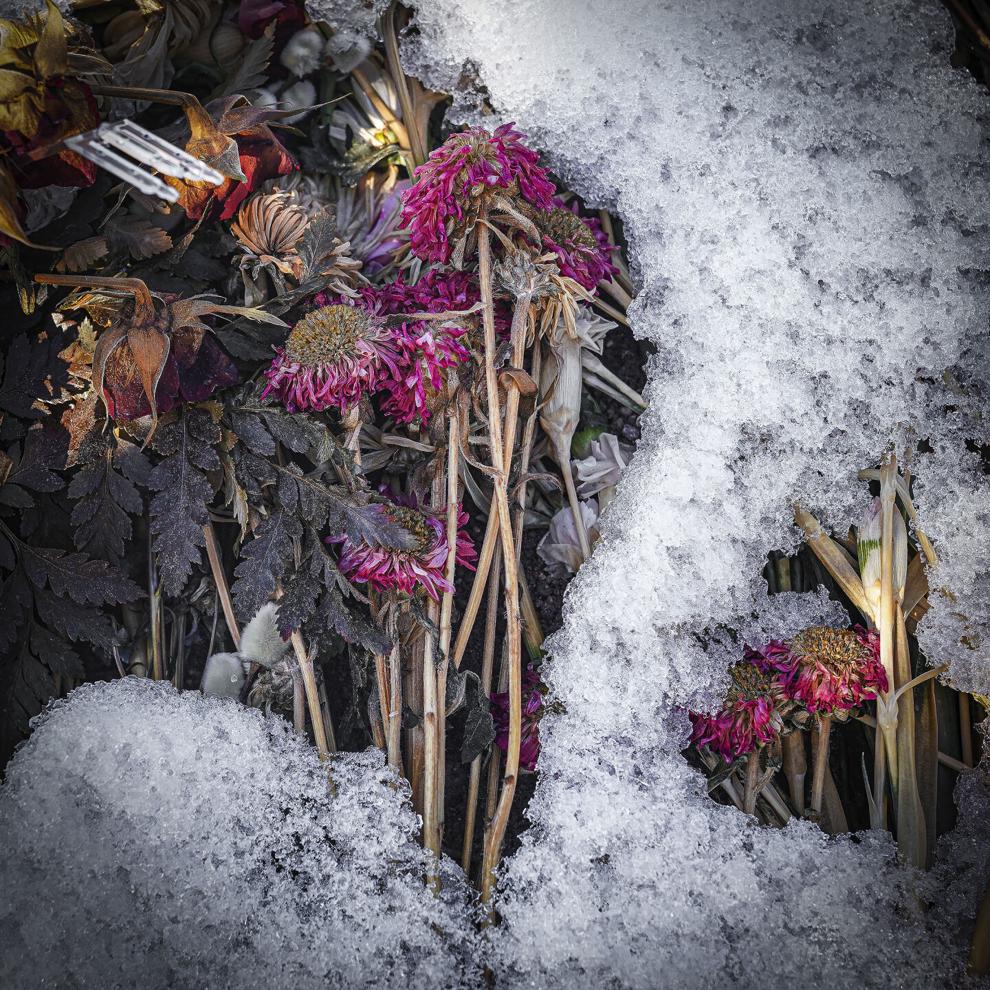 The OMI spokeswoman, Alexandra Sanchez, wrote in an email the agency simply tried to follow procedures as best it could.
"We understand that losing a loved one and planning a burial are a very emotional and stressful time for families," she wrote. "[The office] works with our partners at county and state agencies to help the family navigate through the difficulties of the documents needed prior to release of the family member. … Requests for medical records is part of the standard process to make a positive identification. When there are no medical records to compare the decedent to it does extend the time to make a positive identification.
"That being said, OMI holds no opinion on how any family chooses to retain or maintain medical care."
Another complication the family faced was a requirement that an official from the county and the surveyor attend the burial, snarling attempts to schedule the funeral. Browne said the family also had a hard time figuring out how to obtain a death certificate, a service usually rendered by the Office of the Medical Investigator or a funeral home.
Browne said it wasn't until they called the Governor's Office and state Rep. Roger Montoya for help that things began to move — to a point.
The family was able to acquire a death certificate, but the body still was not released.
Rio Arriba Planning and Zoning Director Russell Naranjo said his office received calls about the case from Montoya and someone from the Governor's Office. But he said it was the family's compliance with requirements that allowed him to complete the process, not pressure from officials.
"By no means do we try to make things harder on people," he said. "We were trying like heck to work with the family. We did everything we could to fast-track this. But when you are trying to push things through in two days, it just becomes very difficult."
Naranjo said he had only been at the county for two months when the case came up, and didn't know all a home burial entailed — or that someone from his office would have to attend the funeral.
"But it's just like a building inspection," he said. "We have to go verify the grave is 6 feet deep and the body is actually physically going into the ground. So, as crazy as it sounds, we had to make an appearance at that funeral."
Naranjo said he's dealt with two other home burial cases in the past two months, but one family already had a private cemetery and the other only sought information.
After a flurry of exchanges between OMI and the family, Browne said the family prepared to travel to Albuquerque to pick up Roque's body and would sign a necessary document when they arrived.
"We immediately got a call back saying we would be arrested if we went there and they would make us get a court order to get his body back," Browne said. "Jade started shivering and crying. It scared her to think we might never get his body back. It started to feel really weird and personal."
In an email, OMI did not directly address Browne's allegation.
At 10 that night, Browne said, the family got word they could retrieve Roque's body at 5 a.m. the next day.
Browne went alone in a borrowed van. With help from OMI staff, she placed the body bag containing Roque's remains in a homemade pine coffin and packed the body in dry ice.
Weissleader said the Office of the Medical Investigator had warned her that viewing her son's badly injured body could be traumatic.
But she didn't want him buried in a body bag. So she and her friends kept him covered as they carefully removed the plastic bag from his body and wrapped and tied him with clean blankets and ribbons.
But at one point, while preparing his body for burial, she said, she saw her son's foot.
"It was my baby's foot," she said. "And I touched his foot and then [his] leg. His leg was intact and it was a beautiful leg. And it was terrible, but it was so comforting because I knew then it was him. I wasn't making a mistake."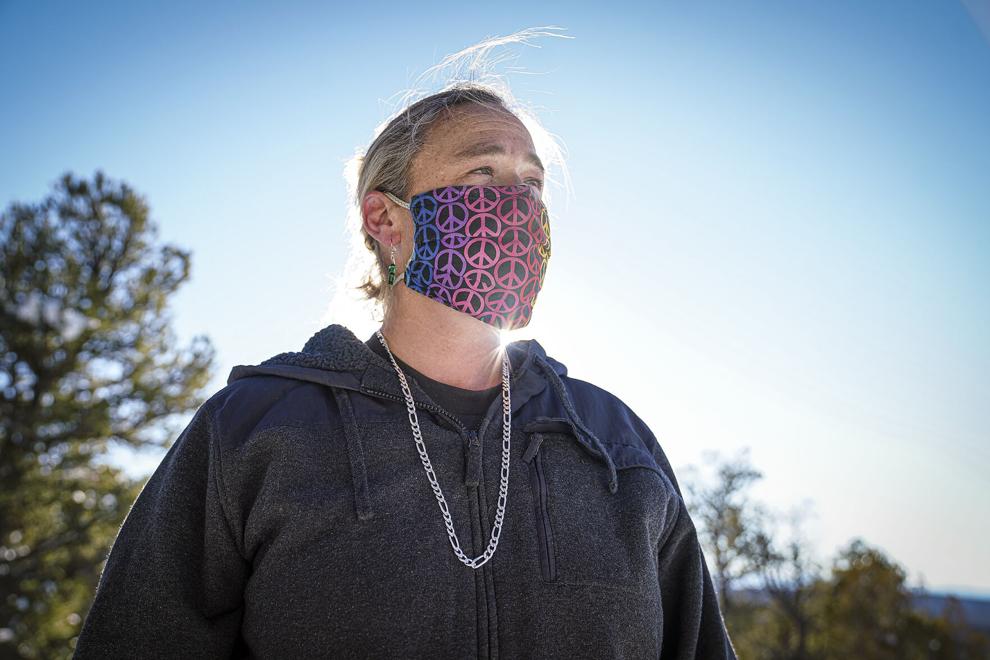 Eight days after his death and three days before what would have been his 20th birthday, Curtis Roque's body was lowered into a freshly dug grave on his mother's land.
"The grief is coming in waves," she said. "It's really hard to deal with, but it's easier knowing I can walk over to his grave."
Despite the maddening logistics, Weissleader said, burying her son on her property with the help of her community has been a balm.
"The ordeal itself increased the peace I get from knowing he's here," Weissleader said Friday as she stood next to the snow-covered mound, gazing toward Cerro Pedernal with the late-afternoon sun glinting off the tears in her eyes.
She wore her son's chain around her neck.
Weissleader said she wanted to tell her story so other people would know home burial is possible.
"Many people prefer traditional funeral services," she said, "but if we're not careful, those of us who prefer home burial services will lose our rights."
Correction: This article has been amended to reflect the following correction. Curtis Draco Roque's mother, Jade Weissleader, called the state Office of the Medical Investigator the same day she heard of her son's accident, not the following day. Also, friends helped her get her property deed amended. A previous version of this story incorrectly reported they'd helped her track down the deed.