Lora Goss' T-cell counts had never been higher – at least, not since 1993 when the Ojo Caliente resident was diagnosed with HIV.
In 2013, Goss enrolled in a groundbreaking clinical trial. Immune cells were harvested from her body, genetically modified with an HIV-resistant mutation, then reintroduced into her bloodstream in hopes the new cells would replicate.
The procedure, known as Delta 32 Mutation therapy, has yet to be approved by the Food and Drug Administration, but a couple of months after Goss received the infusion of upgraded cells, she said, her immune system responded. Her T-cell count, a measure of immune strength, had jumped by at least 150 to more than 800, well into the realm of a healthy person's immune strength.
"Man, I've been healthy as a horse since," said Goss, 52. "I'm like, 'Thank you, God.' It may not have cured me, per se, but, I mean, I don't get sick as easy, I don't get allergies as easy. It's crazy, my immune system now. That was a blessing."
Goss enrolled in the trial through her longtime health care provider, Southwest CARE Center — a once-tiny Santa Fe-based clinic that has been at the forefront of HIV/AIDS research since its founding in 1996.
In the early days of research into protease inhibitors, the miracle drugs that transformed HIV from a death sentence into a life sentence, Southwest CARE worked alongside behemoth research universities and big-city clinics to test pharmaceutical companies' latest formulations. Then, more recently, the center enrolled patients in cutting-edge trials for medications that have effectively cured Hepatitis C.
In all, over its 22-year history, the center has participated in 100 clinical trials, while also initiating some of its own research into HIV/AIDS.
"For a small, community-based clinic like us to be represented in the scientific community as prominently as we've been over the years is a unique distinction," said Jeff Thomas, the center's CEO.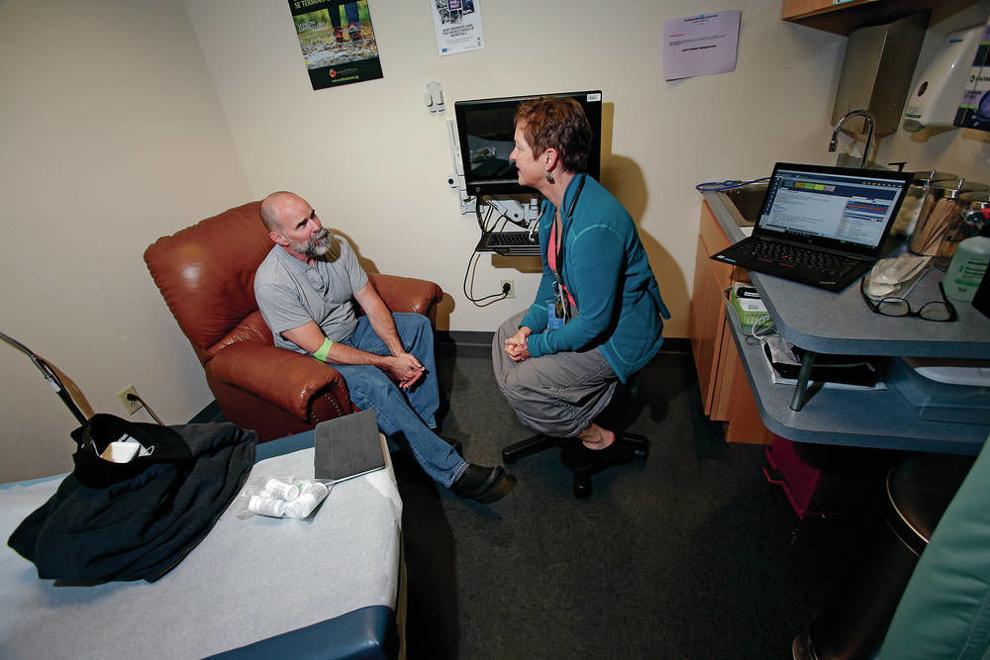 And now, that research program is set to expand. Tamara Flys, the center's director of research, said Southwest CARE is seeking partnerships to delve into geriatric, pediatric, diabetes and primary-care research.
It's a move that mirrors the center's rapid growth of the past five years.
In early 2013, Southwest CARE logged 600 patients, all of them HIV-positive. Today, after an institutional overhaul that saw the addition of primary care, pediatric, diabetes, women's health and other services, the center treats 12,000 patients in six New Mexico cities.
Thomas, who joined the center as its CEO in 2008 and has overseen the expansion, said his goal is for Southwest CARE to be the "health care provider of choice" in the communities it serves.
The center was a labor of love for its founder, Dr. Trevor Hawkins, a beloved physician who left the practice in 2015. After he moved to Santa Fe in the 1980s and opened a family practice, Hawkins formed friendships with several gay men and saw firsthand the devastating effects of the HIV epidemic. He started working with HIV-positive and AIDS patients and developed a reputation as an inclusive, compassionate care provider.
For years, the clinic remained a tight-knit, community-based operation while developing an international reputation for research. These days, pharmaceutical companies come to them when they need help testing an HIV/AIDS or Hepatitis C drug.
The idea to expand, Thomas said, grew in response to the demand he saw for expanded comprehensive care in Santa Fe — and the changing needs of HIV patients.
"By the time I got here, we were treating fewer and fewer AIDS-related conditions and more and more primary care conditions," Thomas said. "We were treating people who were HIV-positive, but we were taking care of their diabetes, their hypertension, their heart disease, their issues of aging more so than focusing on specialty HIV care."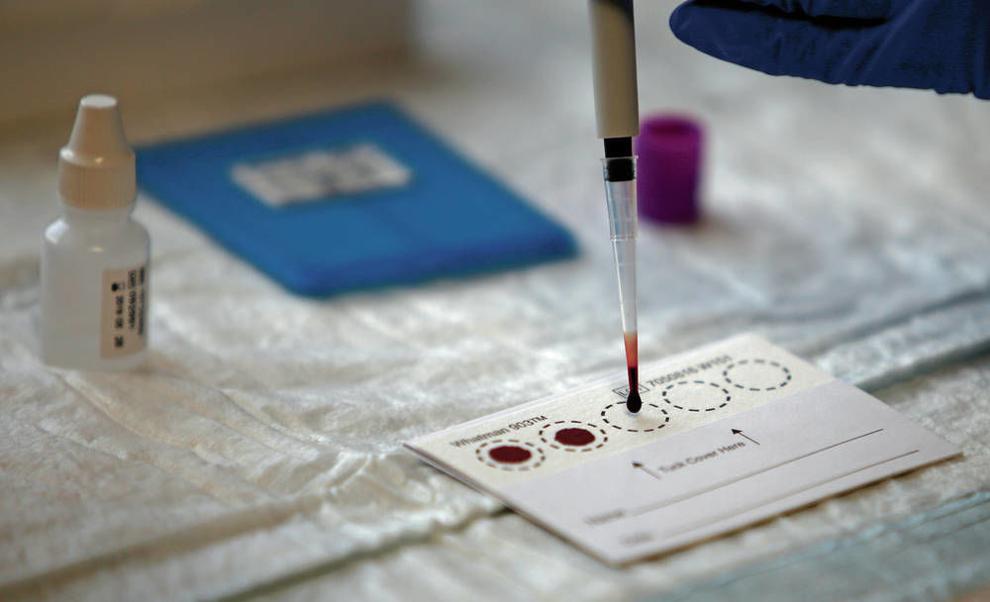 The expansion, he said, seemed natural.
In 2012, Southwest CARE purchased its primary care clinic on Galisteo Street and opened a family medicine practice there in 2013. That same year, it merged with Women's Health Services, a Santa Fe-based community nonprofit founded in 1973. Over the next few years, it added another primary care physician and two pediatric doctors.
All told, the staff list grew from about 35 employees in 2013 to 185 today.
It's been a rapid-fire expansion — one that Thomas admits hasn't come without growing pains.
"It has been an extremely steep growth curve, comparatively speaking," Thomas said. "… We had the outward growth while we were still building our infrastructure. I think we're just about caught up with ourselves."
Through the transition, Thomas said research has remained a priority, part of the center's organizational DNA.
Today, much of the research department's work involves PrEP, or Pre-Exposure Prophylaxis therapies, which are taken to prevent HIV exposure in at-risk populations. The FDA approved Truvada, the first HIV preventative medication, in 2012.
Santa Fe resident Patrick Coss has participated in two preventative drug trials through Southwest CARE.
Coss, 52, said he feels a societal responsibility to help further HIV drug research, especially as a gay man who lived through the virus' swift, deadly spread in the 1980s.
Back then, HIV divided the gay community. Truvada and other PrEP drugs, he said, are fixing that.
"It's really amazing what that's done for us, I think, as a community, of bringing us back together, of bridging that divide," he said.
Coss visits Southwest CARE's facility every three months to have blood drawn and fill out a questionnaire. He's HIV-negative, and he wants to stay that way — for his own health and for the benefit of society.
"As a gay man, and with HIV still out there, having the ability to take a medication that has minimal side effects and can protect you from the disease and also keep you from potentially spreading the disease, it's the socially responsible and ethical thing to be doing," he said.
It's that spirit of responsibility that has kept Southwest CARE in the research game all these years, Thomas said.
In the early days, when only a handful of protease inhibitors were on the market, the center would open a clinical trial for one patient if it meant getting that patient access to a drug that worked for his or her body.
"We weren't doing this simply to help contribute to the science," Thomas said. "We weren't doing this simply to support drug development. It was access to life-saving treatment for patients who had no other alternative."