When the Trump administration announced early this month that it was phasing out the Deferred Action for Childhood Arrivals program, which gives young undocumented immigrants an opportunity to live, work and attend school in the U.S. without the threat of deportation, Bryan Adolso Maldonado Hernández checked the expiration date on his DACA permit.
Under President Donald Trump's Sept. 5 order, no new DACA applications would be accepted, and renewal requests for the two-year permits, due Oct. 5, would be limited to immigrants enrolled in the program whose permits were set to expire between Sept. 5 and March 5, 2018.
Hernández's DACA card expires March 6.
"One day," said Hernádez, 19, a Pojoaque High School graduate, during a break from his job at Buffalo Thunder Resort & Casino.
"That's kind of hard on me," he said, "because it's just that one day — one day where I might have had my DACA rights a little longer."
He is one of an estimated 800,000 young people in the U.S., including about 7,000 in New Mexico, who have been approved for temporary protection from deportation under the DACA program, created by former President Barack Obama in 2012. These Dreamers, as they often are called, have spent most of their lives in the U.S. after being brought across the border as children.
Trump recently said he is working with Democrats in Congress to find a longer-term solution for those already enrolled in DACA and young people who have been shut out of enrollment. Still, many say they are feeling fear and uncertainty as the Oct. 5 deadline approaches for those who qualify to apply for permit renewal — a process that requires a $495 fee.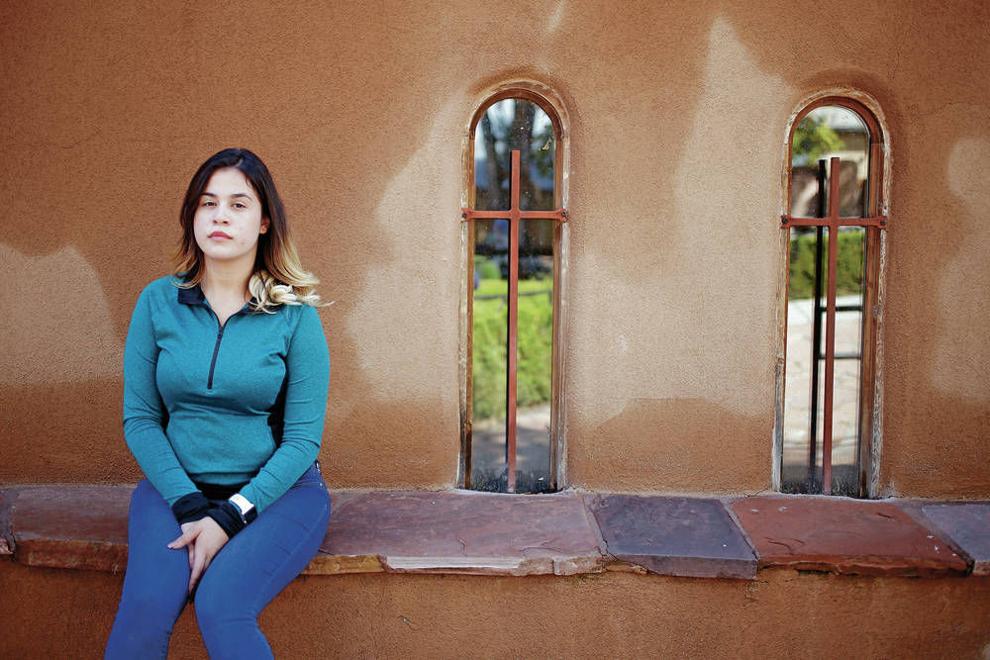 "I'm pretty nervous," said Janeth Antillon, a 22-year-old Chimayó resident who has lived in New Mexico for 10 years. "We are all hoping for the best."
Antillon, who will start a new job next week with the New Mexico Dream Team — an immigrant advocacy group — said she is concerned that many DACA participants whose permits are set to expire in the next five months don't even realize they have a chance to stay in the U.S. for two more years.
Another problem, she said, is that many of them don't have enough money to cover the application processing fee.
Allegra Love, an immigrant rights advocate and an attorney for the Santa Fe Dreamers Project, said the advocacy group is holding a free clinic Friday to help young people prepare their renewal applications.
Other organizations in the state have been holding similar events. On Sunday, for instance, the immigrant advocacy coalition Listo Nuevo México will be hosting a 12-hour "DACAthon" to help with renewals, and will offer 150 scholarships to cover the application fee, with funds provided by the W.K. Kellogg Foundation, the NUSENDA Foundation and the immigrant youth organization United We Dream.
Love's organization also has set aside funds to help Dreamers pay the renewal fee.
The Santa Fe Dreamers Project has been holding Friday DACA clinics for some time, but Love has noticed an increase in the number of people attending them them since Sept. 5.
She's optimistic that Trump and his fellow Republicans will agree to a plan to protect Dreamers, saying they "seem motivated to come up with a bipartisan solution for this."
However, Love said, "The pressing concern for advocates and immigrants is, 'What will be traded in that bargain?' … Border security is what is usually traded for affirmative protections for people, and that is a big concern."
Antillon said she believes immigrant advocates will help create a solution by March 5 — in time for people like Hernández, who cannot yet seek to renew their DACA permits.
"We will heal, and we will renew our strength, and we will fight and we will win," she said.
Hernández seemed less certain.
"I was planning on going to college," he said. "Now that this has happened, it kind of ruined my plans. I am afraid. I've achieved a lot while having DACA: a job, getting a car, getting a high school diploma. That gave me freedom. DACA means freedom.
"And if you don't have it," he said, "all that is going through your mind is, 'This could be my last day here.' "