A letter signed by the president and sealed into thousands of boxes of food distributed to families across Northern New Mexico has nonprofits worried they're spreading a political message amid an election season.
Contractors with the U.S. Department of Agriculture that are distributing goods to food banks nationwide through the federal Coronavirus Food Assistance Program are required to include a letter in each box from President Donald Trump. The letter reads, "You and your loved ones are cherished members of our great American family. This pandemic has brought many hardships on millions of hardworking individuals and communities through no fault of their own."
In the letter, Trump, who recently tested positive for COVID-19, also urges Americans to "consider wearing a face covering when in public."
Jill Dixon, development director at The Food Depot, a regional food bank based in Santa Fe, said she had worried the organization would violate its charter with a parent group, Feeding America, by showing partisanship if it distributed the boxes to partner nonprofits throughout Northern New Mexico.
However, she said, it received clearance from Feeding America to move forward with distributions.
Still, the letter, which has generated controversy across the nation, has left her a little rattled.
"This is all deeply unfortunate because the focus has shifted away from our purpose — people in our community are hungry," Dixon said. "We have had to double our monthly food distribution during the pandemic. That's what is important. Hunger isn't political."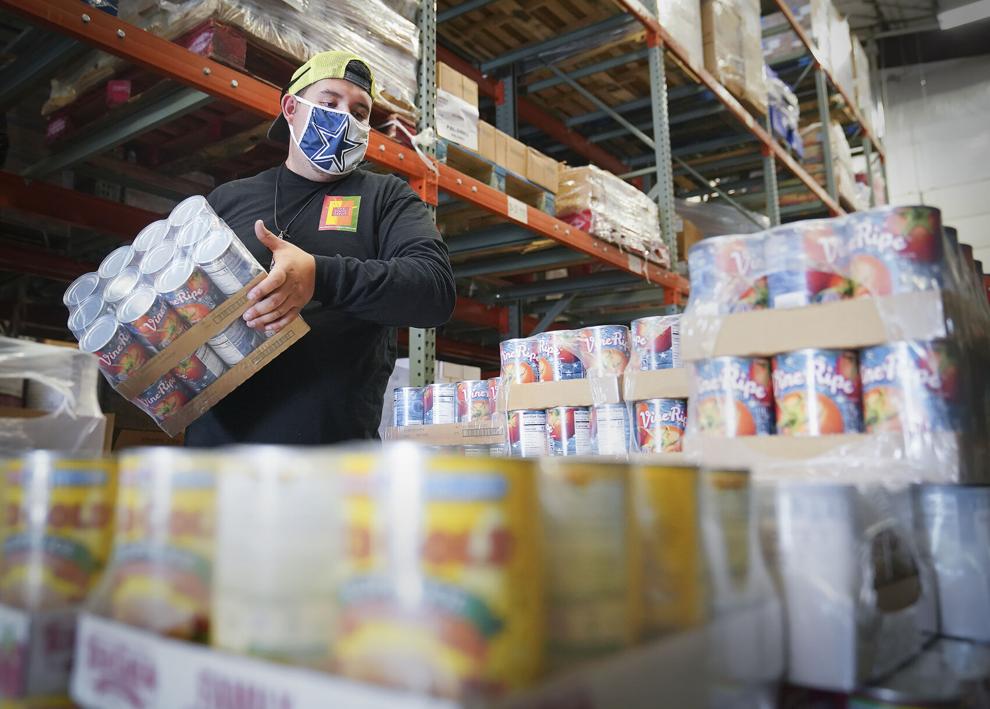 Pandemic-related assistance for families and businesses affected by the virus's economic toll has, however, become embroiled in politics, with Democrats and Republicans unable to agree on new relief measures. 
On Tuesday, Trump publicly rejected a $2.4 trillion relief bill passed by the Democrat-controlled House of Representatives and said no aid packages will be considered until after the November election.
Through the five-week USDA food aid program, The Food Depot will receive weekly shipments of 4,000 25-pound boxes of food — mostly perishable vegetables, meat and dairy — that contain the Trump letter.
The nonprofit receives the boxes from Shamrock Foods Co., which secured the federal contract requiring it to include the Trump letter in each box.
The first boxes were distributed in Santa Fe and Taos last week.