A growing number of people are heading to the great outdoors during the societal shutdown brought on by the COVID-19 pandemic.
But officials say it's important for hikers and others to stay cautious about the risk of spreading the virus.
On Monday, the U.S. Forest Service announced the five national forests in New Mexico — Santa Fe, Carson, Cibola, Gila and Lincoln — would begin closures of developed campgrounds, restrooms and day-use sites. Trail systems and open spaces, however, will remain accessible.
"The beauty of the landscapes, the solitude if you get out into the woods, it's an important way to relieve the stress and anxiety we all feel right now," said Santa Fe National Forest spokeswoman Julie Anne Overton. "Getting out on a trail can really help restore some balance."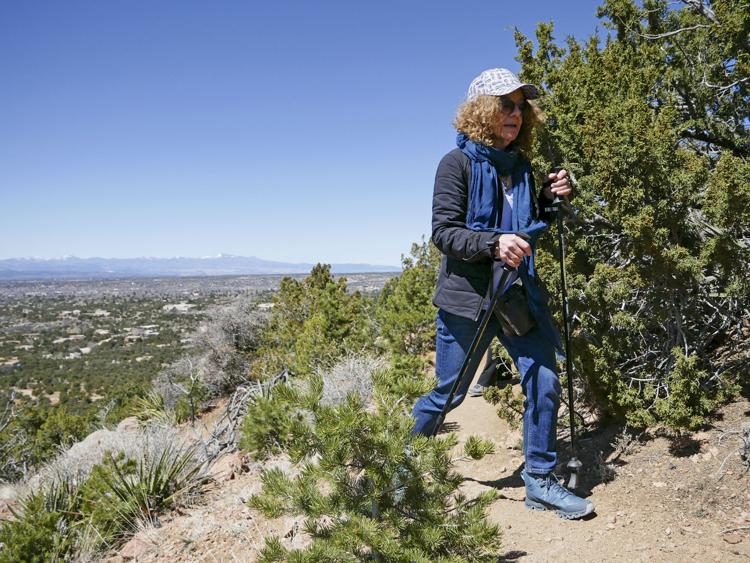 The decision "was not made lightly, but we believe people understand the serious risks posed by the facilities that draw large numbers of people into close proximity to each other," Santa Fe National Forest Supervisor James Melonas said in a news release.
The hope right now is that forests will not have to shut down completely, locals and organizers agreed.
Following Gov. Michelle Lujan Grisham's latest "stay-at-home" instruction Monday afternoon, Overton said, "I'm curious how that will affect our policies going forward." She mentioned that states with similar orders have varied protocols with regard to forest closures and outdoor recreation.
Many locals say although they've seen an increase of users in the state's more popular biking and hiking areas, there is still plenty of room to practice social distancing.
"More traffic in Santa Fe on the trails is still pretty light compared to most places," said Mary Uhl, an outdoor enthusiast who lives in Eldorado. Uhl, who frequently travels for work as executive director of Western States Air Resources Council, said as an avid runner, she's seen pathways in other states "that are way more crowded."
"We're really lucky here in Santa Fe," Uhl said. "Even with increased traffic, there's a good ability to distance yourself from other people and feel, as an athlete, that you are comfortable" and safe.
Juniper Hunter, a skier, rock climber, cyclist and runner, said while the virus hasn't stopped her from doing what she loves, the biggest shift for her has been to enjoy these spaces alone or in much smaller groups.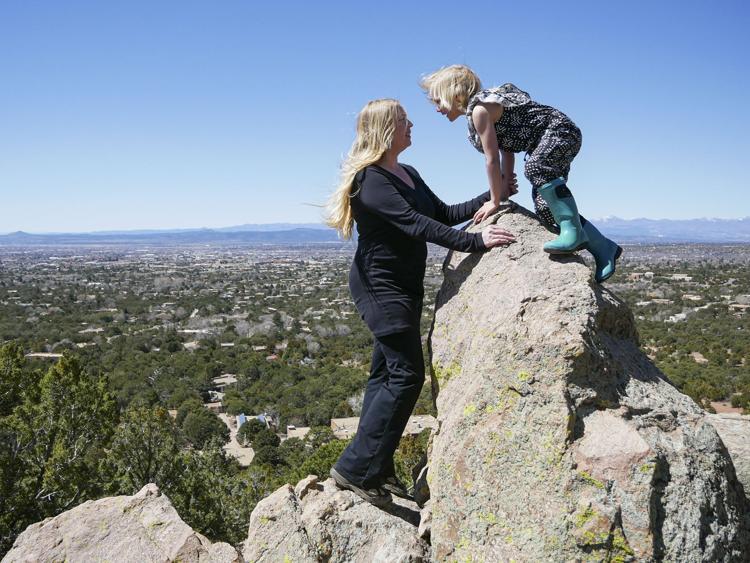 "There are some limitations you have to be sensible about," Hunter said, noting road cyclists and running clubs have canceled group rides and runs. "But it's not a major deal."
"I'm missing some of the social aspects, but not the outdoors or exercise aspects," she said.
One option for people concerned about encountering crowds outdoors is to visit lesser-known spots, Hunter said. Rather than climbing at Diablo Canyon, which has been flooded with climbers recently, she said she and her son were able to escape and "not see anyone else" at New Canyon, La Cueva Canyon and Mud Mountain.
As for pedestrian activity, "most places in Santa Fe when you go running, you don't see anyone else out there," Uhl said, noting that during a Sunday run on the Rail Trail, she and a fellow runner saw very few others and were able to maintain about six feet of distance the whole time.
As some speculate whether a lockdown could close national forests and prohibit people from the same kinds of recreation they're used to, there would still be ways to reap the benefits of the outdoors, Uhl said.
For Forest Service personnel, the biggest concern is to ensure people are healthy and safe while using the outdoors for as long as access is available, Overton said.
Over the weekend she heard from others that "there were people shoulder to shoulder in the [Jemez] hot springs. I don't know about you, but I would not be getting in hot springs with a whole crowd of people right now," she said.