California's Silicon Valley and North Carolina's Research Triangle have been around forever — since the 1950s — but the term "innovation district" in the U.S. dates to just 2010 in Boston.
While new districts have mushroomed around the country in recent years, they are different than those old-school centers of innovation.
Rather than an antiseptic collection of corporate and research structures, today's innovation districts try to integrate places for research with spaces to live and play — though some districts do it better than others, Santa Fe native Jeremy Burke said.
Burke, now based in Cambridge, Mass., co-founded Aretian Urban Analytics and Design, a startup he and Ramon Gras launched in September 2018.
They have produced "The Atlas of Innovations Districts" — essentially an online textbook on how to create an innovation district. The Atlas gives an overview of 50 innovations districts, describing defining characteristics, key performance indicators and the context for their development over time.
Burke was in Santa Fe last week to introduce his research and results to local officials involved in planning the future of the city-owned midtown campus site on St. Michael's Drive.
"This can be another center to Santa Fe's economic prosperity," Burke said while wandering the overgrown and mostly dormant campus. "What will make it a success is having a balance of all these pieces."
"These pieces" are public spaces, housing, an education presence, research — preferably around a common theme — retail and a sense of urban density.
That is, creating an innovation district in Santa Fe like those in Boulder, Colo.; Houston; Austin, Texas; or the Cortex Innovation Community in St. Louis and many others in major population centers.
But innovation districts generally revolve around universities, which is where Santa Fe falls short. Burke imagines overcoming this by triangulating the midtown campus with downtown Santa Fe, Los Alamos National Laboratory and Sandia National Laboratories in Albuquerque.
He's not the only one thinking this way. City leaders have had ongoing talks with the University of New Mexico, Texas A&M University, LANL, Sandia labs, Santa Fe Community College and local tech firms Descartes Labs, Falling Colors and Pebble Labs.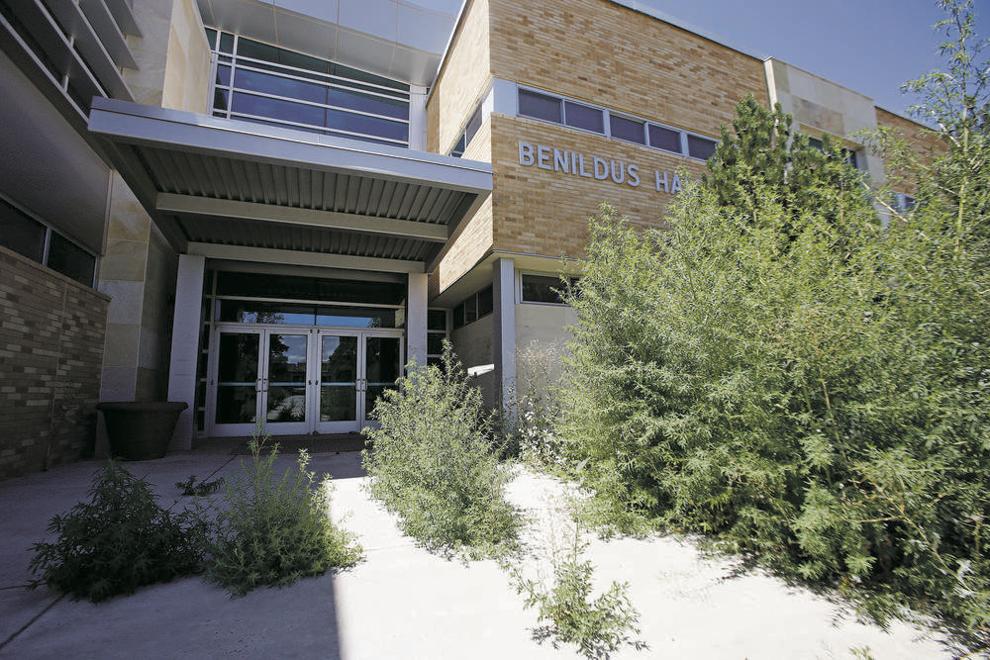 "When we talked with tech companies a couple weeks ago, we talked about what kind of environment do they want? What do you need to expand?" said Daniel Hernandez, the city's contracted project manager for the midtown campus. "Mostly, it focused around housing that was affordable for them. They want apartments. They don't want huge living spaces. They want coffee shops. They want to see walkability, density, affordability."
Many of the innovation districts Burke analyzed evolved organically — businesses just clustered together over time. He came to see that innovations districts have many commonalities, successful and failing, that can be considered when creating new innovation districts.
"There has been no systematic study of how innovation districts should be designed in the future," to quote a passage from The Atlas. "The Atlas of Innovation Districts is an in-depth and ongoing study intended to fill this need."
Hernandez was impressed with Burke's analysis.
"The data behind The Atlas helps confirm the strategy we are pursuing," Hernandez said.
The midtown campus is the remains of the College of Santa Fe and subsequent Santa Fe University of Art and Design, which closed in May 2018 and left many of the furnishings, including library books, in place.
The city's new economic development director, Rich Brown, met with Burke last week, and in past months they've had discussions about data analysis.
"We are trying to look at how to inform policy decisions based on data," Brown said. "My thought is an innovation district is a great idea. It poises us for the next century, two centuries."
Burke defines an innovation district as a geographic area with a concentration of universities and businesses working together toward a common goal, plus housing, shopping and dining.
First, he said, look at the human scale and human-centered design. He's thinking of pedestrian-friendly walkways and the ability to move from space to space.
Burke criticized the highly lauded Kendall Square in Cambridge that the Brookings Institution regards as "today's iconic innovation district."
"There was an oversight of what was good for the community," he said. "The urban design part of it was not very good. There is not a sense of place making."
Hernandez also talks in terms of creating a human center at the midtown campus.
"It's about people and where they want to be," he said. "We don't want this to be a campus. We want this to be an urban district."
Burke also believes better public transit serving the midtown campus is required, and there needs to be a strategic way to invite businesses and industry to become part of the area.
"It will be interesting to see what they choose to keep and demolish," Burke said. "The campus appears random. It's a bit too open. I would want to see more urban density. Density brings a lot of human activity."
Research to create The Atlas produced surprises for Burke and Gras and their team.
"We knew innovation is hard, but we didn't know how hard innovation is," Burke said. "There really are only 3 million people [in the U.S.] who are really, truly innovative. The second thing we found is even if you have a good idea, to make that idea successful is extremely hard."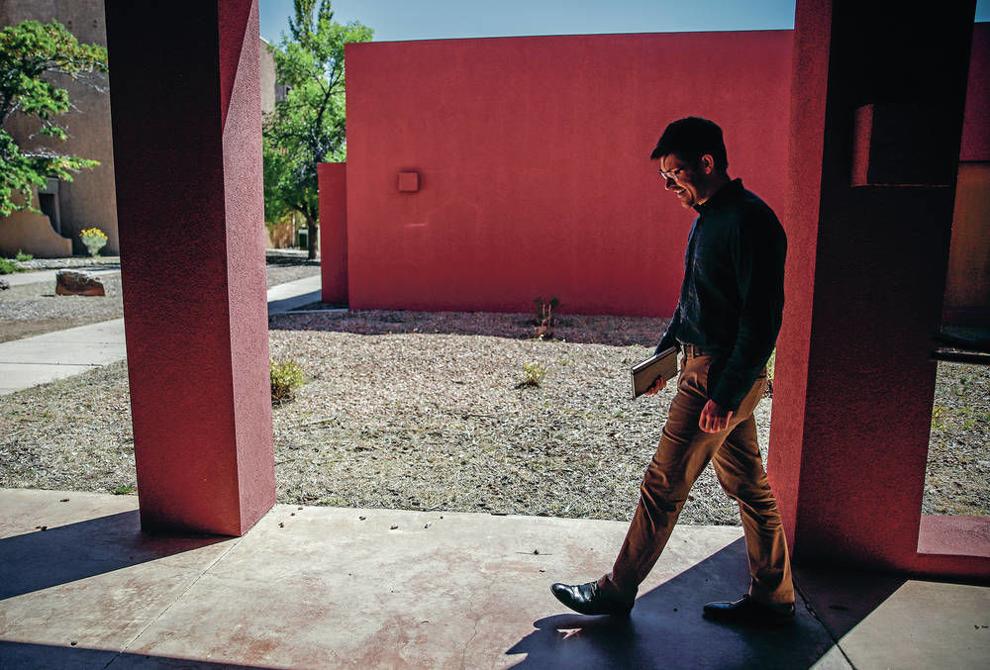 Burke acknowledges Santa Fe's midtown site, as a former educational institution in the center of the population base, is ideal.
"I do think the potential for an innovation district here is really immense," Burke said.
Interest in the midtown campus is brisk. The city in September offered two days of tours to people responding to the July 31 request for expression of interest in the project. Hernandez was caught off guard when 75 people showed up for each tour.
Developers have until Oct. 31 to submit ideas for developing the campus. The city purposely went with a request for expression of interest rather than the traditional request for proposal because the RFEI allows the city to team up with the development team to develop a plan, Hernandez said.
The city brought on Strategic Economics of Berkeley, Calif., to do an economic analysis and urban planning and produce an economic model. Data from the chosen RFEI's ideas will be plugged into the economic model to determine its strength in achieving the city's vision, Hernandez said.
Similar to Burke's ideas, the city seeks a mix of housing, education and economic diversification with entertainment and technology in the vein of the existing Greer Garson Studios, which is currently used by film production companies — though the city is open to other compelling ideas.
The city also brought in U3 Advisors of Philadelphia to undertake civic engagement to tap the community for ideas for the midtown campus that can be translated into policy. This will take place in October, likely in collaboration with Strategic Economics, Hernandez said.