The darkest clouds settled over the business world in mid-March.
For some, the clouds thinned a bit through summer. For many, the storm never cleared. Yet business continued on.
The New Mexican presents the top 10 business stories of 2020:
Two lockdowns: Gov. Michelle Lujan Grisham shut down nonessential businesses and limited operations of essential businesses for two months in spring and two weeks in November. Nearly every business was impacted. There were closures, large-scale layoffs and pay cuts, and many people started working from home, maybe never returning to traditional offices. Just about every business is still figuring out how to stay viable as the coronavirus surges on. New Mexico has had some of the most stringent restrictions in the country, yet more than 130,000 New Mexicans have tested positive for the virus.
Unemployment: As many as 12,000 Santa Fe County residents were on the unemployment rolls at one time, with up to 130,000 unemployed statewide. The federal government provided a $600 weekly supplement to unemployment benefits until the end of July. For many, the additional payment was more than their state payment. But the federal benefits stopped and unemployment benefits started expiring for many, with no new federal benefits on the horizon. The state in December did offer a $1,200 stimulus to those on the unemployment rolls in late November. This year was also the first time the self-employed, contractors and gig workers qualified for unemployment through the federal Pandemic Unemployment Assistance program. Santa Fe lost 6,400 jobs, or 9.8 percent, through October with 3,500 lost jobs in leisure and hospitality, according to the New Mexico Department of Workforce Solutions.
Meow Wolf union: Meow Wolf became a union shop. The Meow Wolf Office of the Chief Executive Officers in October recognized the 130-member bargaining unit of the Meow Wolf Workers Collective, an affiliate of the Communications Workers of America. Meow Wolf's three CEOs for several months insisted employee issues could best be handled in-house, but they ultimately accepted the majority vote to form the union. A second group of Meow Wolf workers had organized under the name Reunion for Meow Wolf with the ambition to solve labor issues without a union.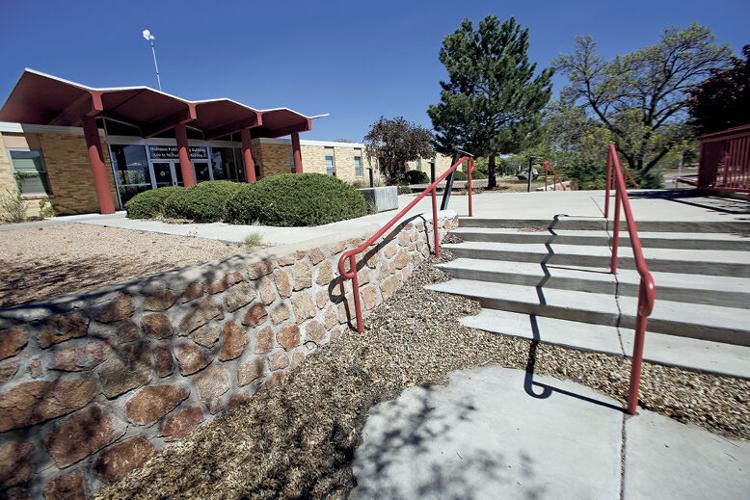 Midtown campus: KDC Development of Dallas was selected as the master developer to redevelop the city-owned midtown campus, which has largely become a ghost town since the Santa Fe University of Art and Design departed in spring 2018. KDC may be Texas based, but its entire team is made up of Santa Fe organizations, which banded together and recruited KDC to be the master developer to carry out a local vision. The idea is to revive the campus with a mix of residential including affordable housing; higher education; arts, culture and entertainment; film and multimedia production; creative technology and entrepreneurship; retail, eateries and hospitality; community health and recreation; and civic facilities and open space.
Theater seasons, annual markets canceled: The collective stages of Santa Fe, the country and world went dark in mid-March. For Santa Fe, that meant no Santa Fe Opera, no Santa Fe Symphony Orchestra & Chorus, no Santa Fe Chamber Music Festival, no audiences at the Lensic Performing Arts Center, no productions by local theater companies, no Santa Fe Pro Musica. The coronavirus pandemic also shelved Santa Fe Indian Market, Traditional Spanish Market and the International Folk Art Market. Yet all was not dark. Many organizations caught a spark of life though the internet. Virtual performances and markets took hold in 2020.
Medical marijuana: New Mexico in October surpassed 100,000 patients registered with the New Mexico Department of Health to use medical marijuana. The Legislature in 2021 likely will try to legalize recreational pot again. Third-quarter medical marijuana sales in New Mexico exceeded the same period in 2019 by 62 percent, according to Ultra Health, by far the largest marijuana seller in a state that has 34 licensed producers. New Mexico's Medical Cannabis Program sold $55 million of pot in the third quarter, a $21 million boost over last year.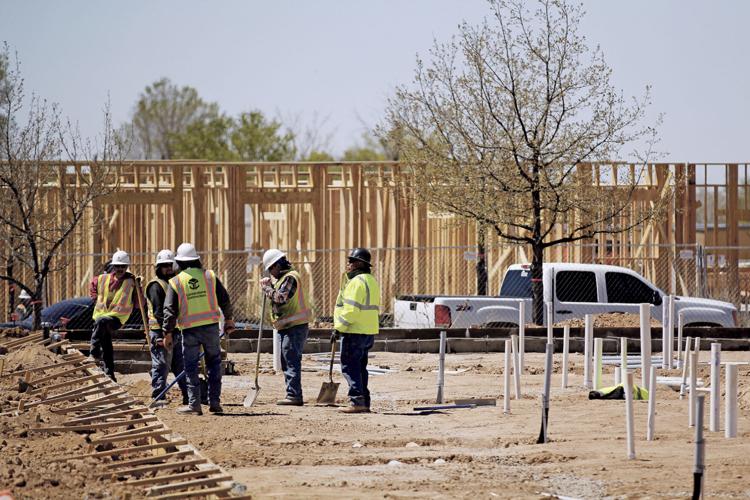 Apartment construction: Apartment construction boomed in 2020 after a decadelong lull with little or no new apartment projects. Santa Fe ends the year with 1,100 new apartment units either under construction or recently completed. The apartment construction is so robust that Santa Fe has ranked in or near the top 10 among the nation's metropolitan areas since July in terms of construction job growth by percentage. South Meadows and Turquesa apartments each will bring 240 units. Markana de Santa Fe Apartments is slated for 180 units and Broadstone Rodeo completed 188 units. Altitude at Vizcaya added 52 units to two previous Vizcaya phases with 416 units and Capitol Flats finished 139 units. Siler Yard started construction on a 65-unit affordable housing community.
Community Catalyst Fund: Anchorum St. Vincent and Enterprise Bank & Trust each committed $5 million to create a $10 million Community Catalyst Fund for Homewise to use to create more affordable housing in Santa Fe and fund more loans for homebuyers of modest means. The hope is to attract more businesses, foundations, organizations, banks and individuals to build the fund to $20 million, $30 million or more.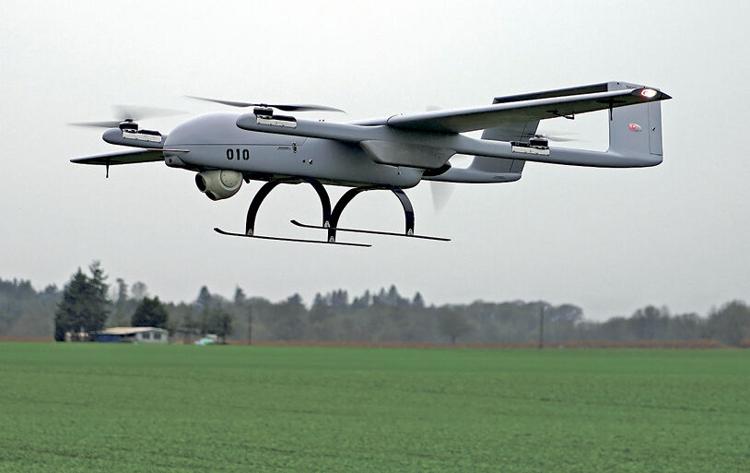 Wildflower International: Santa Fe-based Wildflower International won a $975 million contract from U.S. Special Operations Command in the U.S. Department of Defense to create and operate a fleet of specially outfitted unmanned aircraft on the battlefield to gather intelligence for the U.S. military. Wildflower added the unmanned aircraft division three years ago to a company that otherwise supplies customized computer systems by the tens of thousands to federal agencies.
Market Station: The Market Station building at the Railyard was fully leased for the first time since it was built in 2007-08. Bosque Brewing opened its brewpub in October and Opuntia Café followed in November, with other tenants moving in by summer 2021.