Rabbi Berel Levertov and Devorah Leah Levertov arrived 24 years ago in Santa Fe with a five-year plan to establish a full-scale Santa Fe Jewish Center Chabad.
Twenty-four years later, they are in the closing stages of remodeling the three-story, 16,000-square-foot former State Engineer's Office into a new Jewish Center with a synagogue, social room, kitchen, deli, classrooms and six rooms for overnight accommodations.
They bought the building at 230 W. Manhattan Ave. in 2015 with optimistic thoughts that the Jewish Center could open there in a year or two. Instead, Rabbi Levertov now expects to complete the construction by the end of February and open to the public by Passover in April.
"We have something downtown and larger than we could have imagined," he said. "We were hoping for a 10,000-foot place closer to where we live [near San Mateo Drive]."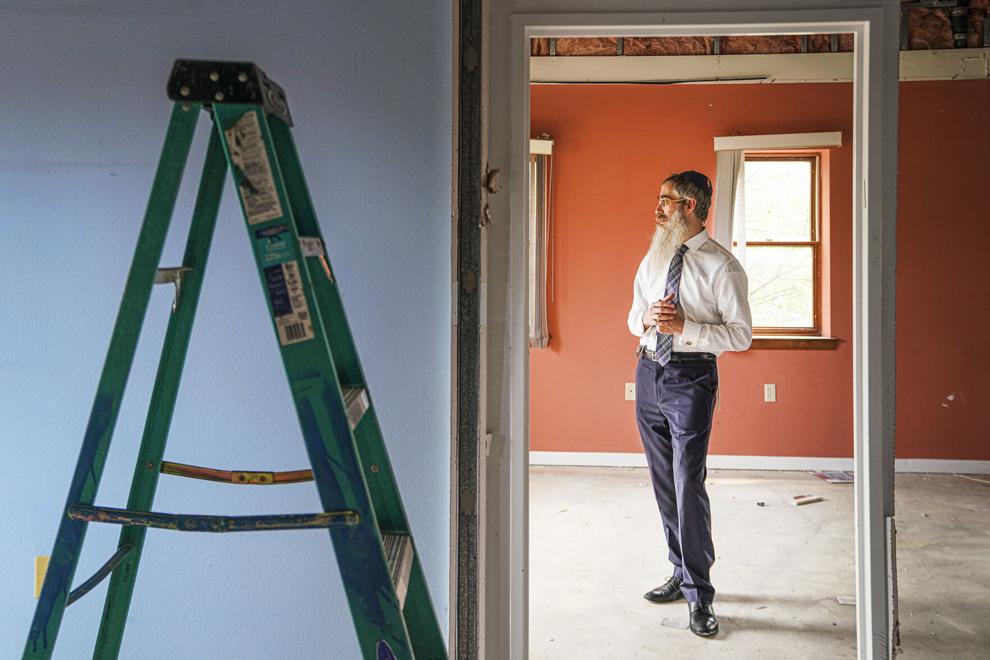 The Levertovs started a Jewish Center in their home after arriving here from Brooklyn, N.Y. Then for 15 years, they had their Jewish Center on San Mateo Road at Galisteo Street.
In 2015, they sold the San Mateo property and used the funds to buy the Manhattan Avenue building and temporarily lease a 3,000-square-foot space to serve as the Jewish Center for "a year or two" as the Manhattan Avenue building was renovated. For six years now, the same room alternately serves as synagogue, social hall, women's corner, community meal area and other functions.
Levertov renovated the third floor of the Manhattan Avenue building with classrooms and bedrooms in 2017-18, and he obtained a building permit July 28 for the first and second floors.
"It's a major leap for our organization," he said.
The project originally was budgeted at $3.1 million but is now at $6 million. Levertov said he is still fundraising for $2 million.
The new Santa Fe Jewish Center Chabad will have the synagogue and lobby on the 4,000-square-foot first floor. The 6,000-square-foot second floor will have a social hall with capacity for 250 along with a 700-square-foot kitchen and a kosher deli.
"We're going to make a beautiful new kitchen," Levertov said. "Volunteers will be able to come in and cook meals for people who are homebound."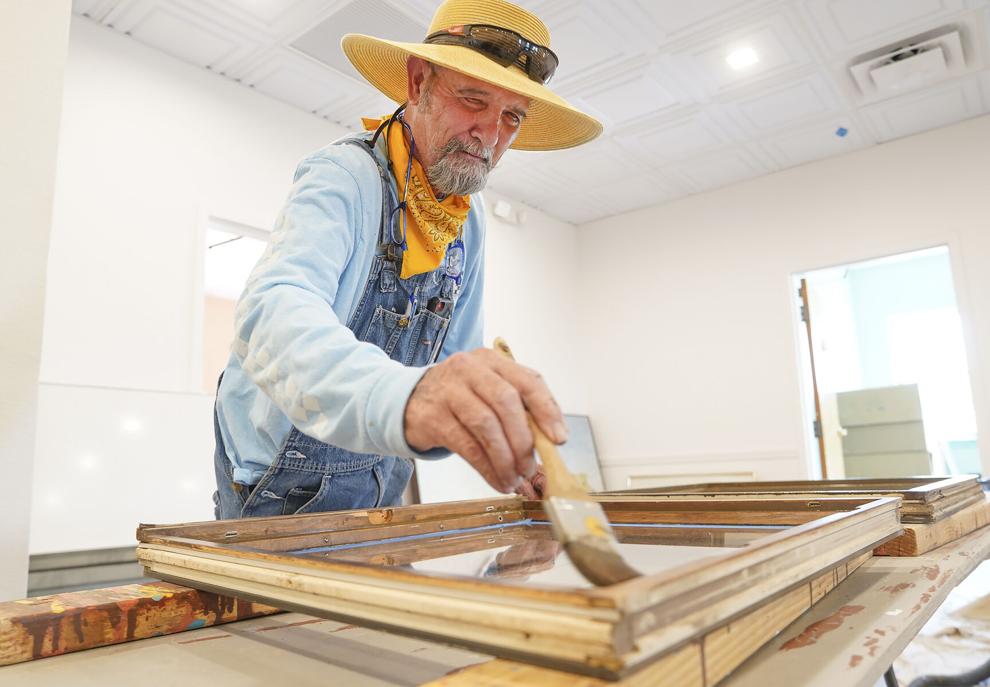 Primarily, Levertov sees the building as an outreach center to Jews who are not actively involved in Judaism but might be interested in reconnecting, though active Jews also are welcome. Levertov estimates there are about 5,000 Jews in the Santa Fe area.
The Chabad movement was founded in 1775.
Earlier in August, Levertov staged a pop-up yeshiva, a study session in Judaism, and he was surprised at the many new faces he saw.
"People came in who haven't engaged in Judaism in 50 years," he said.