One room, a two-room suite or the equivalent of a three-room apartment — all are possible from the same downstairs space at 215 Washington.
The 215 Washington is a next-generation inn coming to the same 1899 Victorian home that once housed the Territorial Inn and most recently the offices for the Southwestern Association for Indian Arts.
Owners Dennis and Patricia Price acquired the historic downtown property in November 2018. Since then, they have outfitted the building as a seven-room Airbnb short-term rental offering touches of "hip and traditional."
One room has a portrait-sized version of the iconic photo of Mick Jagger and Paul McCartney sitting across from each other on a train, and trough-style utility sinks in the bathrooms evoke the age of the house.
They haven't quite decided whether to regard 215 Washington as suites, apartments or residential. The sign out front calls them vacation rentals.
They started taking reservation this week at 215washington.com for an expected March 15 opening, "but we hope way before that, maybe by the end of January," Dennis Price said.
"We're going for a Four Seasons clientele but with the feel of a residence, like a home," he said. "This was an office before, but it was clearly a home."
Room rates likely will range from $150 to $400.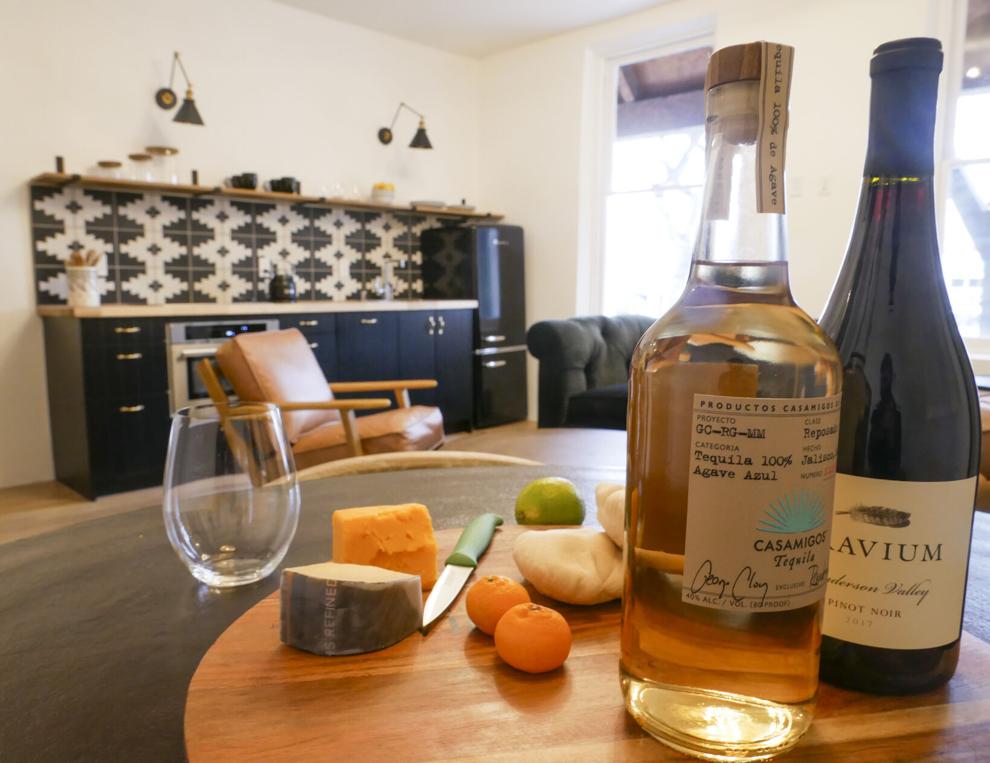 A half-century ago, the house was owned by mystery writer Dorothy Hughes and her husband, Levi Allen Hughes Jr., whose father was wool baron Levi Allen Hughes Sr., who co-founded Santa Fe Builders Supply Co., or Sanbusco. Poet D.H. Lawrence stayed there a century ago on his way to Taos.
More recently, the Territorial Inn name was attached to the building by Lela and Mark McFerrin, who operated the inn from 1989 to 2008, the last time the building functioned as an inn.
There is no lobby, no check-in desk, no concierge, barely a staff presence at all, but son Michael Price will be general manager. The Prices are going for the "invisible service hotel" concept that started taking hold in the 2010s. They used as a model the Lokal Hotel in Philadelphia, near where the Prices live, and a son lives next door to the Lokal.
The last four digits of a guest's cellphone number is the code to unlock the main door and guest room at 215 Washington. Instructions at the main door will guide guests to their room, each named for one of the Prices' seven granddaughters. A voice-activated Google Nest is installed to command music or temperature.
Guests can make coffee three ways: press, drip and automatic.
"Coffee is important to us," Dennis Price said.
Four units have a full kitchen with Summit stove and oven and oak counters.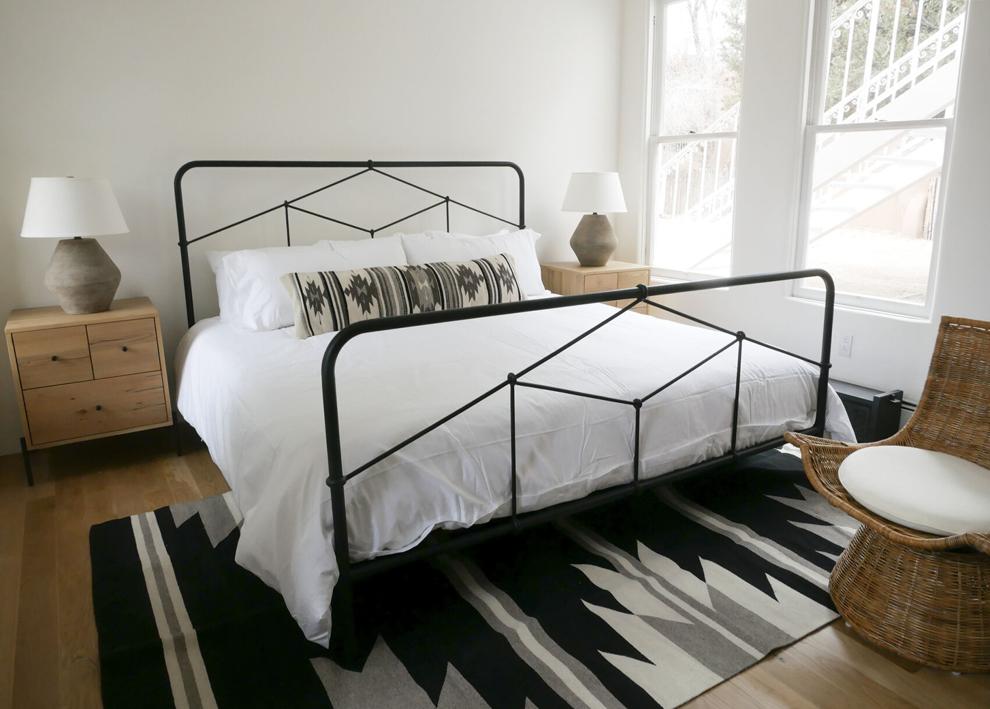 One kitchen/living room is just to the right of the main entry. Three rooms have access to that kitchen and can be rented as a three-room apartment. But two of those rooms have separate doors and can be rented individually with no kitchen access.
There is a washer and dryer for guest use.
"This is the idea of come as you are," Price said. "You don't need three trucks of clothes."
As happens with Victorian homes, each of the seven rooms has different, if not quirky, floor plans, with walls that are not necessarily arrow straight. Some rooms are smaller, some larger.
Bedding is by Brooklinen. Built Design in Santa Fe handled the interior design details.
Dennis Price is an emergency physician who worked at the University of New Mexico and lived in Santa Fe in the late 1970s. He spent most of his career at Princeton University. The Prices still live in Princeton, but Price is now on staff at Bellevue Hospital in New York City.
On the side, the Prices managed 20 Airbnb properties in Philadelphia, which they no longer do, but they still own three Airbnb properties in Philadelphia and one in Long Beach Island, N.J.
They have visited Santa Fe intermittently over the past 40 years. They wandered by the Territorial Inn in 2018 and saw the property was for sale. Familiar with the invisible service concept, Dennis Price found the property an ideal addition to their Airbnb collection.
He said he bought the property for $1.3 million and invested more than $700,000 to create the 215 Washington setting.
Son Michael is willing to take one-night visitors, but Patricia Price sees 215 Washington more as a "destination type of place."
"I think it would be a nice way to visit Santa Fe and surrounding area for a week or two," she said.