Weird, wild and wonderful, New Mexico is home to a plethora of landscapes that capture the imagination of locals and visitors alike. Some are unlike anything else in the world. Here are four must-see destinations that showcase the state's diverse lands.
Kasha-Katuwe Tent Rocks National Monument
Ninety-foot rock formations that look like pencil tips poking out of the desert floor make for a whimsical landscape in what's becoming an increasingly popular destination 40 miles southwest of Santa Fe.
Soft white tuff and pumice produced by eruptions of the Jemez volcanic range 6 to 7 million years ago have been eroded into the pointed rock formations seen today. The monument's 3-mile slot canyon trail takes hikers through a narrow canyon with wavy white walls, around the towering hoodoos and up to a mesa top to take in the view of the incredible formations from above.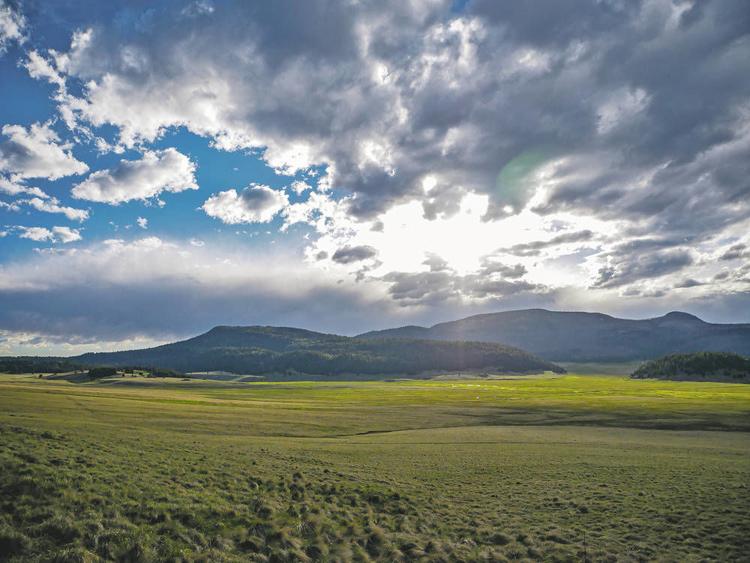 Valles Caldera National Preserve
A serene setting in what was once a region of significant geological upheaval, Valles Caldera is a breathtaking and unexpected sight tucked high in Jemez Mountains west of Los Alamos.
One of three caldera-forming volcanoes in the country that have produced massive volcanic eruptions over the last 2 million years (along with Yellowstone in Wyoming and Long Valley in California), Valles Caldera is now an expansive and peaceful valley where herds of elk roam wild.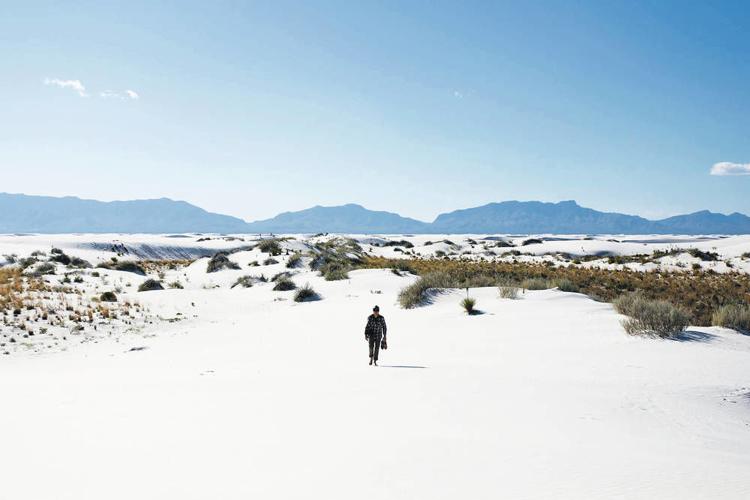 White Sands National Monument
Ocean waves aren't a requirement for visitors to enjoy playing in the sand at the most popular of New Mexico's 14 national monuments.
White Sands contains the world's largest gypsum dune field at 275 square miles. The gypsum began to form about 250 million years ago with the rise and fall of a shallow sea that covered the Southwest. Today, the fine sand covering the monument is 98 percent pure gypsum, and more than 600,000 people flock to the area each year to photograph and roam the one-of-a-kind wonder near Alamogordo.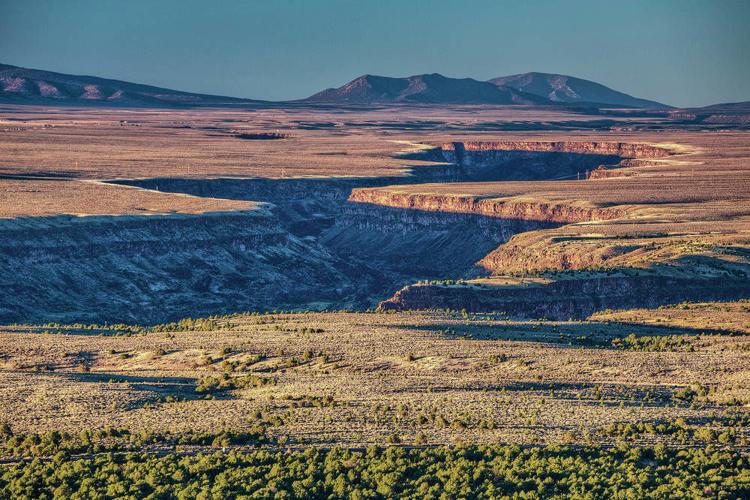 Rio Grande Gorge
The land drops away into a striking crevice that slices deep into the flat San Luis Valley in Northern New Mexico. Over several million years, the Rio Grande has cut a steep canyon into the valley that drops some 800 feet down where the river now runs.
Ten miles northwest of Taos, the Rio Grande Gorge Bridge is a popular place to take in the view of the dramatic chasm. Rio Grande del Norte National Monument, which encompasses more than 240,000 acres in Taos County, allows for a wide variety of recreational activities in and around the gorge.