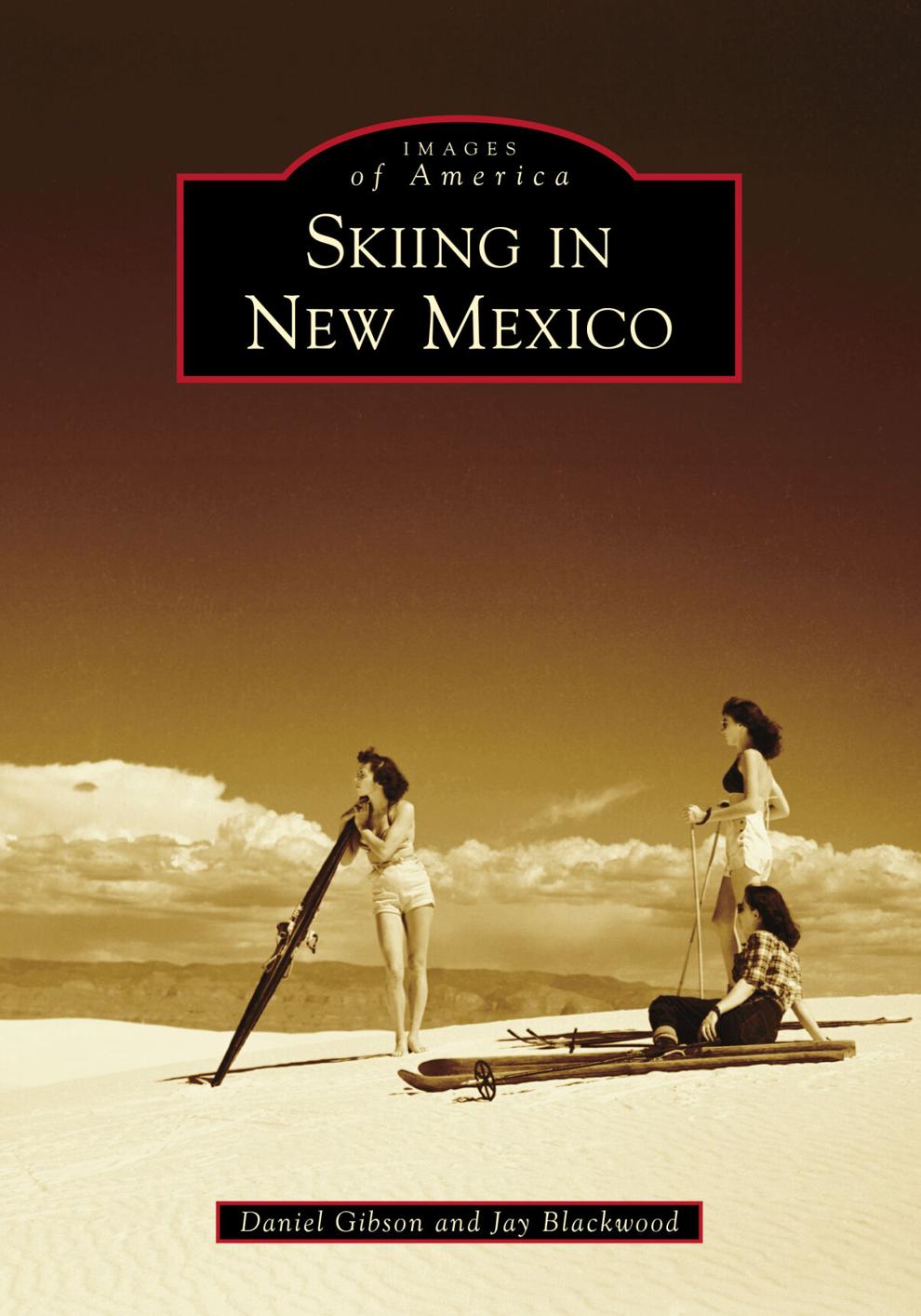 Editor's note: This article is an excerpt from a recently published book, Images of America: Skiing in New Mexico.
New Mexico's skiing history is among the oldest in the American West, with prospectors in the late 1800s and early 1900s trying out their "long boards" on the region's abundant and famously light powder snow, often over ground that would later become beloved ski areas.
No photographs of these early skiing miners could be found, but there are rare written references to them, and images of the era from Colorado, California and other Western states show people on skis for both practical purposes and for fun. New Mexico does have the distinction of being home to perhaps the oldest-known image of a Native American on skis, a Taos Pueblo man around 1900, included in this book.
The first developed ski areas in the state came in the 1930s, with the creation of the Albuquerque Ski Club and La Madera near Duke City in the Sandia Mountains, and at Hyde Park (today's Hyde Memorial State Park) above Santa Fe. Students at the Los Alamos Ranch School in today's town of Los Alamos were also hiking and skiing in the Jemez Mountains in the 1930s, and in the 1940s, scientists at Los Alamos National Laboratory — busy developing the world's first atomic weapons — took to skiing in their few off hours.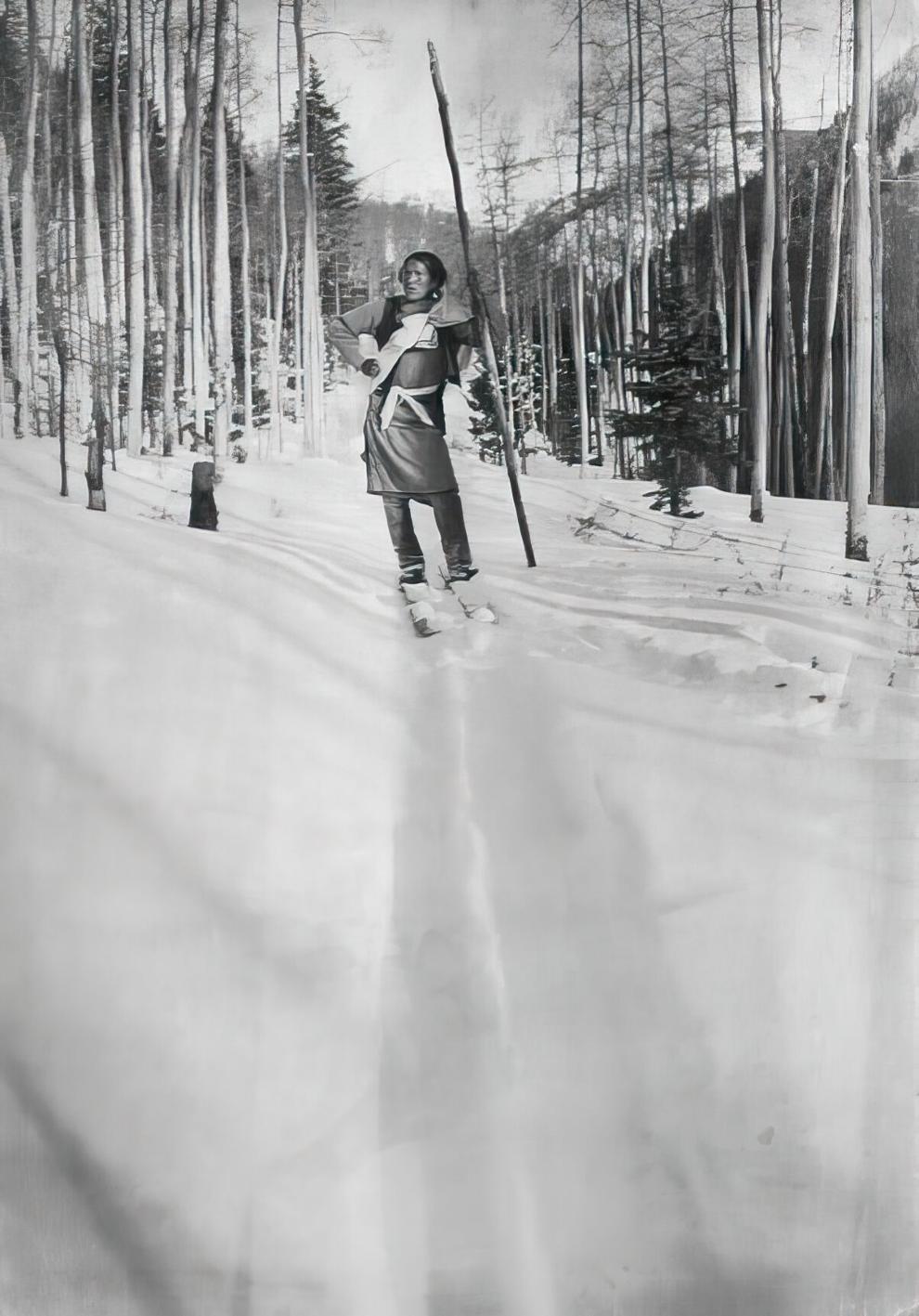 Major developments blossomed across the state in the 1950s and 1960s, with the launch of Taos Ski Valley by the remarkable Blake family, Sipapu by the Bolander clan and Sierra Blanca under the guidance of the ambitious Kingsbury "Pitch" Pitcher. The Santa Fe Ski Basin took form in this period, first under the Blakes and then the Pitchers. Red River, "Ski Town of the Southwest," took form, as did Pajarito Mountain above Los Alamos and Angel Fire. Some changed names, like La Madera morphing into Sandia Peak with the construction of its world-class aerial tram. Development continued in the 1970s and 1980s at all these resorts, as at Ski Santa Fe with the able Abruzzo family at the helm.
Many ski areas were born and died in these early years, among them Agua Piedra, which is well represented in this book. Powder Puff, which arose and then faded just down the valley from today's Red River Ski Area, was most notable, with two chairlifts and some longish runs. Valverde was a tiny operation near Eagle's Nest in the lovely Moreno Valley, while Sugarite was just east of Raton in Sugarite State Park. Near Ruidoso was Cedar Creek, and in the Sandias was Tree Springs. A ski area was almost built in the Gila region of southwestern New Mexico, and an aborted effort was made near Chama in the Brazos Mountains. Most significant was the creation and closure of Ski Rio near the Colorado border. But even today, one of the early micro-areas lives on, in good snow years: Ski Cloudcroft. Located east of the town of Cloudcroft in south-central New Mexico, it is among the southernmost ski destinations in the nation.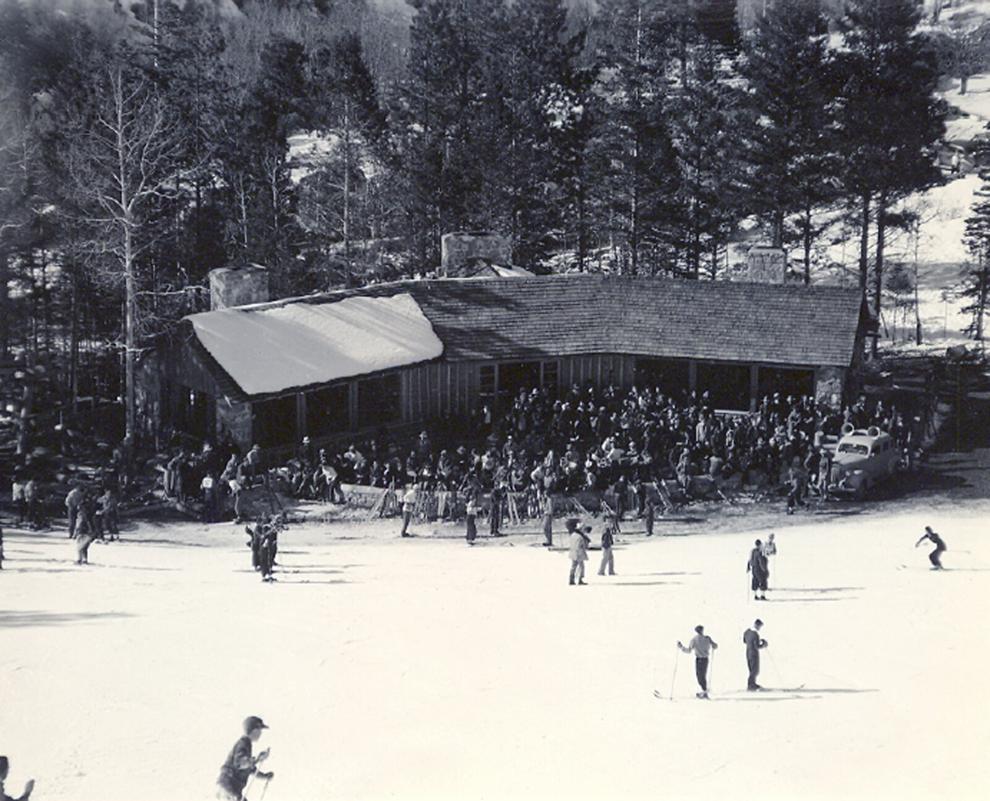 Cross-country skiing has long been popular here, with routes in every high-altitude mountain range — from popular areas above Albuquerque, Santa Fe and Taos, and in the Jemez range near Los Alamos, to obscure outings on Mount Taylor near Grants, the Sacramentos near Ruidoso and the Brazos Range. Back in the 1970s, and even as far back as the 1930s, as pictures in this book reveal, other skiers were beginning to explore far outside the boundaries of ski areas. Today, backcountry skiing is the fastest-growing portion of the state's skiing and snowboarding community. What was old is new again.
Today, skiing remains an integral aspect of winter life in the state. A sizable percentage of its population ski or snowboard, and tens of thousands of out-of-state, and even international, travelers come to sample the skiing, as well as the state's renowned arts, culture, food and history.
Many people are surprised there is any skiing in the state, but the southernmost range of the Rocky Mountains, the Sangre de Cristos, bisects Northern New Mexico, with several peaks topping out at more than 13,000 feet in elevation. Taos Ski Valley's Kachina Peak chair climbs to 12,450 feet, and Ski Santa Fe's parking lot sits at 10,350 feet. The high elevation traps storms and then holds the snow in a deep freeze, which piles up deeper and deeper all winter. From summits, one can often see a hundred miles or more in all directions, in some cases over pale-brown, red and yellow desert lowlands below. It is a transfixing environment, a place of harsh beauty.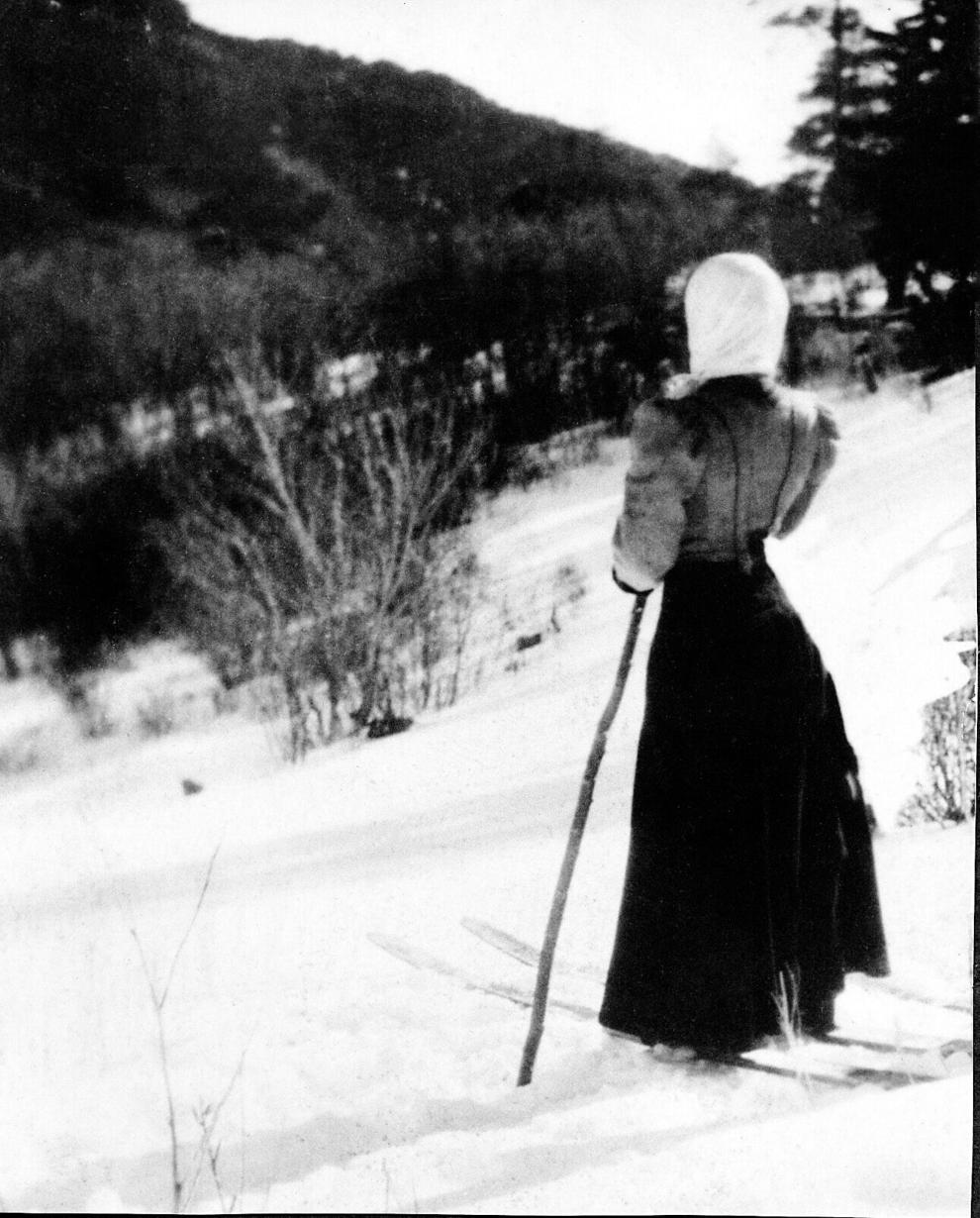 The founders of the state's ski community were a fascinating cross section of America and the world. Most were American, but Ernie Blake was Swiss German, and he brought over many Europeans to help him create Taos Ski Valley, which had French hoteliers and Austrian ski instructors. Many who hailed from other parts of the country came during World War II, when New Mexico was home to many U.S. military bases, while others were native. This includes attorney Robert Nordhaus, founder of Sandia Peak ski area and tram company. Born and raised in Las Vegas, N.M., he attended Yale. Another New Mexican — by association, not birth — was Robert O. Anderson, founder of Atlantic Richfield Oil Co. He financed the 1961 opening of today's Ski Apache in south-central New Mexico near Ruidoso on the flank of 11,981-foot Sierra Blanca Peak. Other areas were managed and kept functioning by veterans of the U.S. 10th Mountain Division of World War II and the affable and wild skier Pete Totemoff, an Aleut Indian from Alaska.
Luckily, the early days of skiing in New Mexico were well documented. Thousands of photographs of people and places exist, and there are incredible scenic images, action shots and portraits. They reveal a tight-knit cadre of like-minded people, men and women of immense vision, courage, strength and audacity to believe they could create a viable ski center in an area so remote from the rest of the country, set in the most foreign state in the nation, amidst the high deserts of New Mexico.