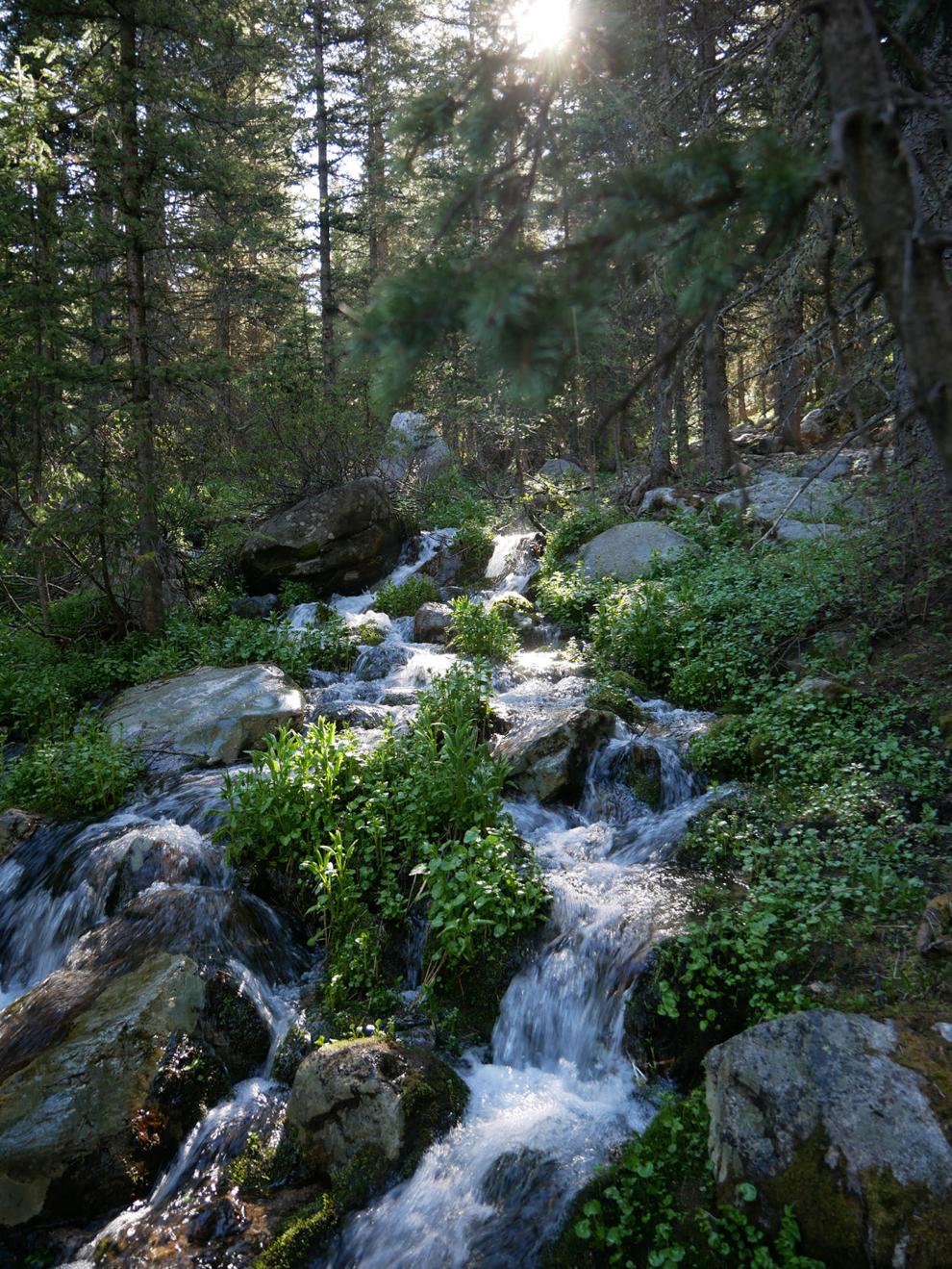 Viewed from the west, Santa Fe Baldy's rounded profile gives it an air of approachability. 
It's a challenging but manageable 14-mile out-and-back hike from the Santa Fe ski basin to reach the summit of New Mexico's fifth-highest mountain (12,622 feet), and the views from the top are well worth the effort. 
Starting from the ski basin, hikers make an immediate climb up Winsor Trail to the Pecos Wilderness boundary, then pass through aspen trees and moss-covered pines as the trail levels out. About five miles into the hike, past a pair of stream crossings, is the large meadow known as Puerto Nambé, a popular backpacking location with views of the surrounding peaks.
It's all uphill from here. The trail ascends to a rise that offers an expansive view of the Pecos Wilderness to the north and east, then splits with options to hike up to Baldy or around to Lake Katherine. 
Now above the tree line, it's an exposed hike up to the summit but not excessively steep. Once at the top, Lake Katherine is visible below in a cirque to the northeast of the summit. On a clear day, the peaks of Southern Colorado's ranges can be seen in addition to the prominent forms of Truchas Peak and Wheeler Peak, New Mexico's two tallest mountains, to the north.
Location: Winsor trailhead at the Santa Fe ski basin (Google Maps)