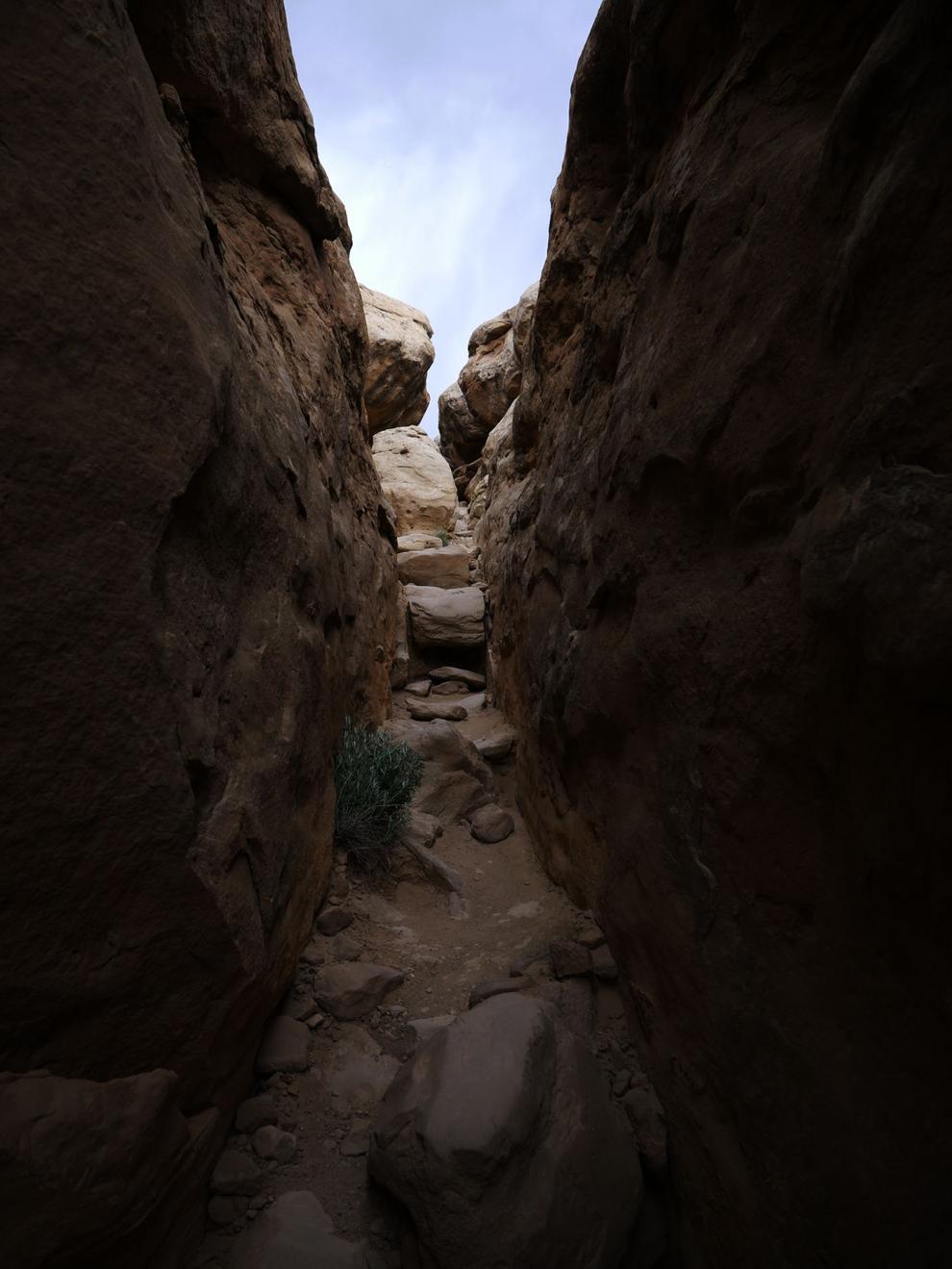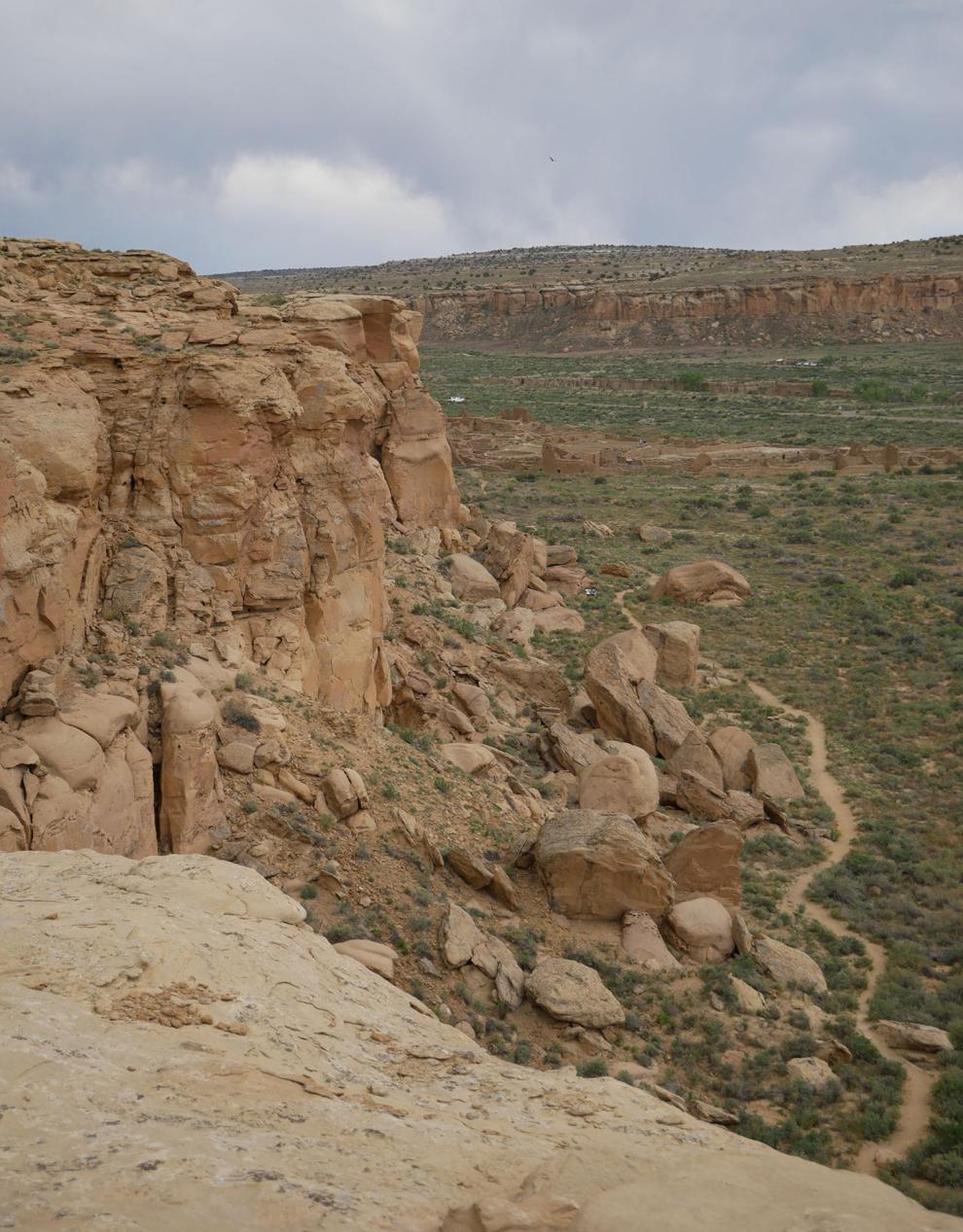 Chacoans inhabited the canyon between 850 and 1250 A.D. and it became a major cultural center for the ancestral Puebloans. They built immense structures that served as living and ceremonial spaces, parts of which still stand today. Pueblo Bonito, the largest such structure, covers 3 acres and contained some 800 rooms.
Visitors can explore the park, one of New Mexico's three UNESCO World Heritage Sites, via a road that loops along the canyon as well as by hiking four backcountry trails that range from three to eight miles.
Pueblo Alto Trail is an essential hike that follows a narrow, rocky crack 270 feet up through a cliff face on the north side of the canyon to the mesa top and provides spectacular views of the ruins and San Juan Basin below. It's a 2-mile out-and-back trip to the Pueblo Bonito overlook and can be turned into a 5.4-mile loop along the mesa top.
Peñasco Blanco is the longest hike, an 8-mile out-and-back through the canyon to ruins on top of the south mesa. Petroglyphs and wildflowers are abundant along the sandy trail through the canyon.
Chaco Canyon is considered a sacred site for the Hopi and Pueblo people. Be respectful of the land, ruins and artifacts when visiting. 
Location: Northwest New Mexico, 72 miles south of Farmington. Be prepared for a rough washboard road that leads to the park entrance. (Google Maps)