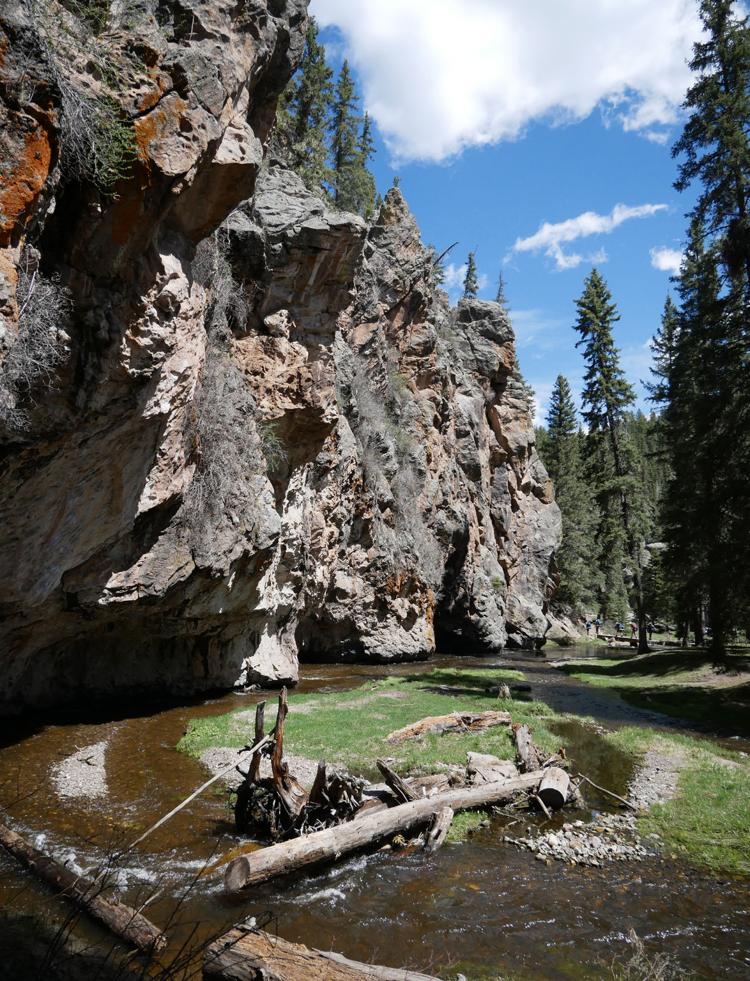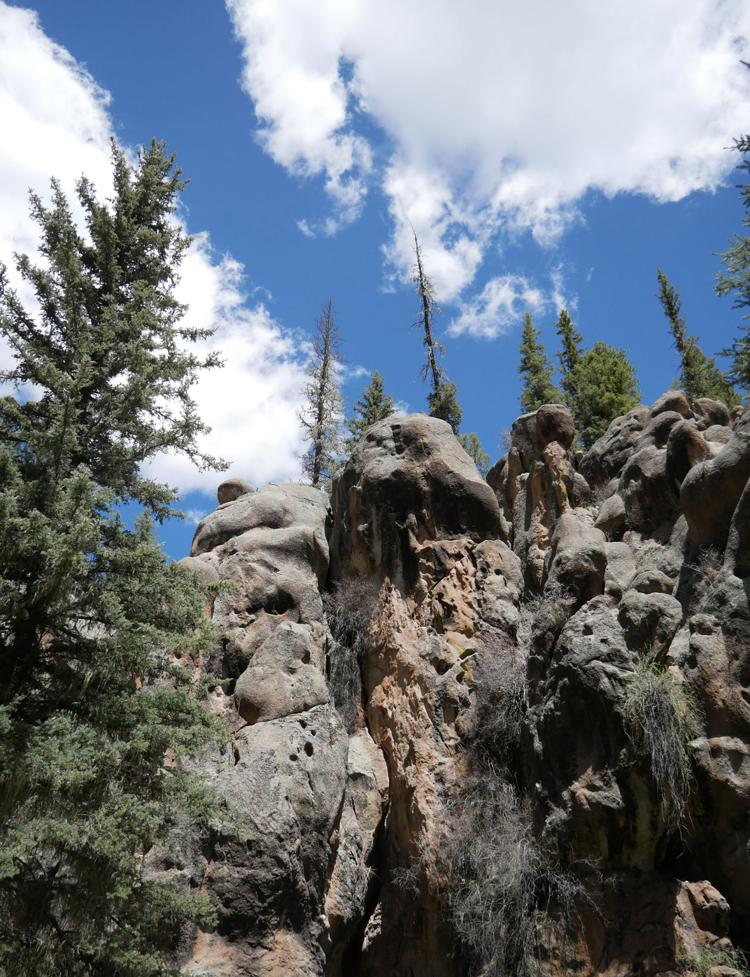 Most trails lead to a destination, be it a tremendous overlook or a serene setting. Las Conchas Trail in the Jemez Mountains is itself the destination, offering picturesque views from start to finish.
Meandering along the East Fork of the Jemez River at about 8,400 feet in elevation, Las Conchas Trail is a 3.2-mile out-and-back that slices through a lush and rocky canyon. There's no need to put in much work for a payoff here. With little elevation gain, the trail offers a relaxing stroll through meadows and below the pines that rise above the canyon cliffs. Several foot bridges span the river along the way.
The easy hike and beautiful scenery make Las Conchas Trail a popular hike for families and an idyllic location for a picnic. It's also one of the region's top rock climbing destinations.
At the end of Las Conchas Trail is a series of switchbacks that take hikers out of the canyon up to East Fork Trail, which makes its way through groves of aspen trees and offers more expansive views of the surrounding mountains.
Location: 19.5 miles west of Los Alamos on N.M. 4 (Google Maps)